Vichy is a brand that is no stranger to most of us and it has been featured on here multiple times in the past two years. It's a brand that I truly love and I swear by a few of their products. The exciting news is Vichy has recently been ramping up new releases (Mineral 89* reviewed here) and while many beauty brands fall foul whenever they release too many new launches, Vichy grabbed the bull by the fucking horns like a boss.
I was very kindly sent a few Vichy LiftActiv products and have been testing them for the past 6-7 weeks and it's safe to say, this is by far my favourite range from the brand. I tested solely Vichy LiftActiv products continuously for 3 weeks and then started mixing and matching with products and  have discovered that these play really well with others too.
Vichy LiftActiv key ingredient is Rhamnose which is a rare deoxy sugar. It is found naturally in the uncaria plant, sumac, and silver birch trees. It has been discovered that rhamnose has anti-inflammatory properties and also has cell communicating abilities which encourages the cells to behave younger.
Before we get into the review, I have to apologize for not listing the ingredient lists. I honestly thought I had taken the pictures of the packaging that listed the ingredients but I couldn't find any and I've thrown the boxes away. 😓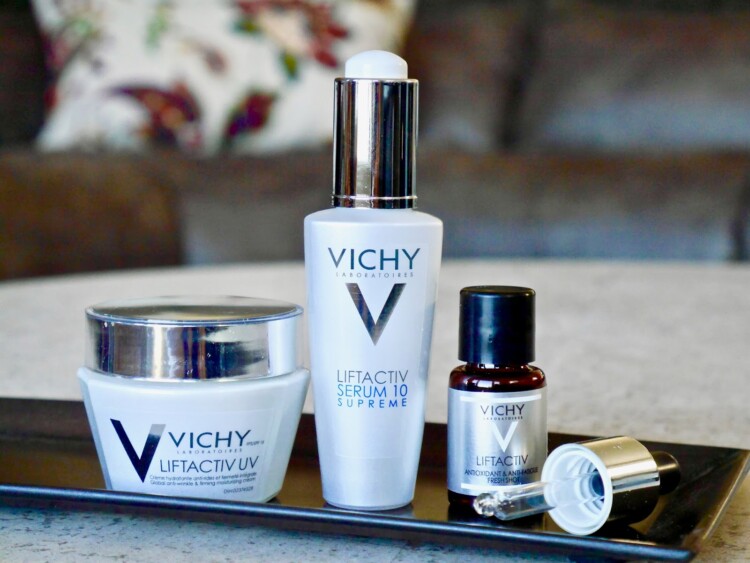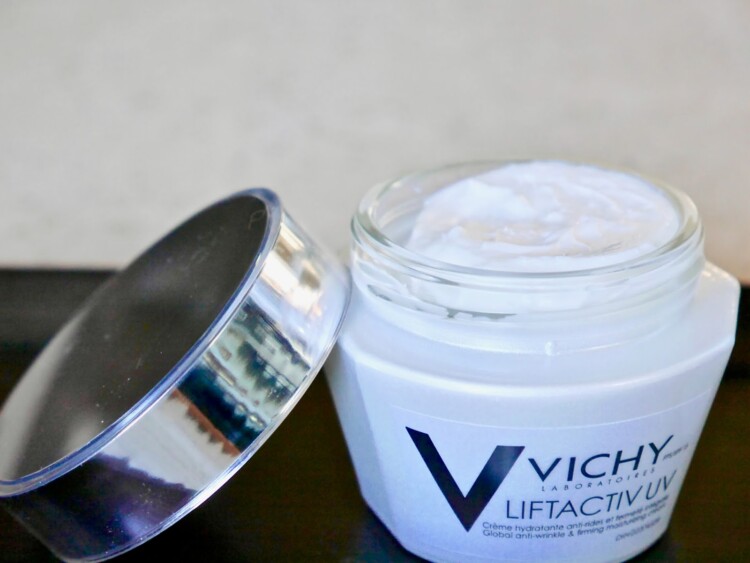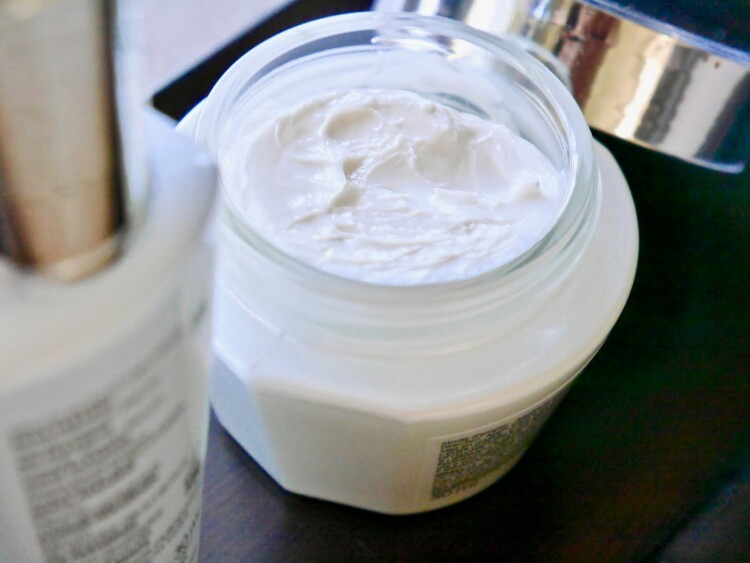 Love at first use, that is all I have to say about this day cream. I'm not going to lie, initially I was worried that the texture would be thick, heavy and gross sitting on top of my skin. To my surprise, once scooped out of the jar, I found out the texture is actually quite light and reminds me of a dense whipped cream. It also has a scent to it, actually all Vichy products that I have tried except Mineral 89* have scents but the LiftActiv range has the softest and most pleasant scent of all.
To use is simple, I warm the cream in between my hands and pat it into my skin. It absorbs very quickly and it layers beautifully under sunscreen and makeup. What really blew me away was its ability to keep my skin soft, smooth and moisturized the whole day without oiliness. This has to be one of the best day creams I have discovered in the past two years.
Do note that even though this cream comes with a SPF15 and protects from both UVA and UVB rays, I always wear a separate SPF50 sunscreen on top.
LIFTACTIV SERUM 10 SUPREME* (C$57.00)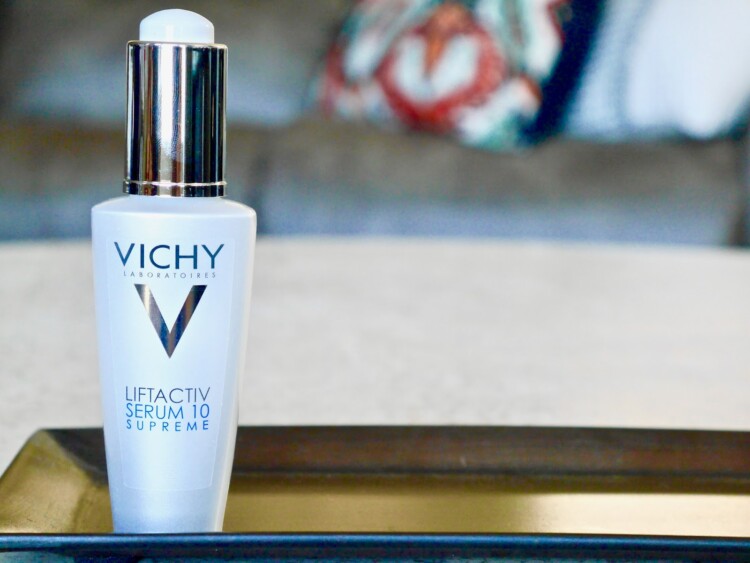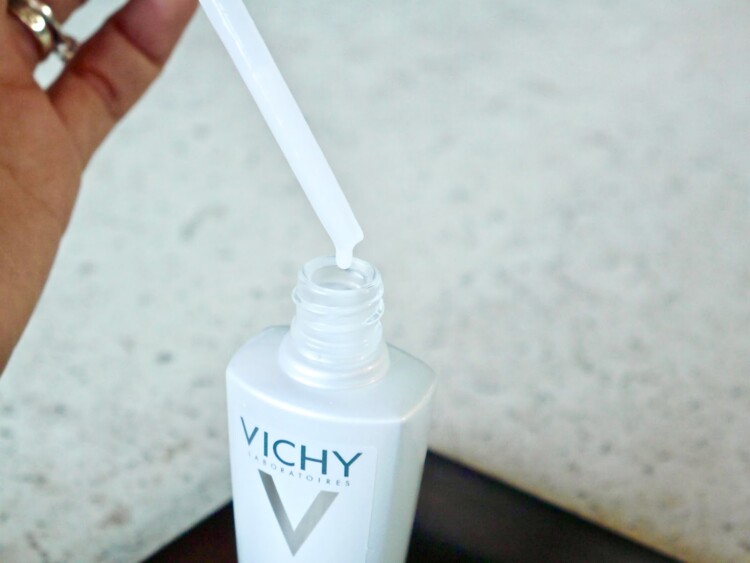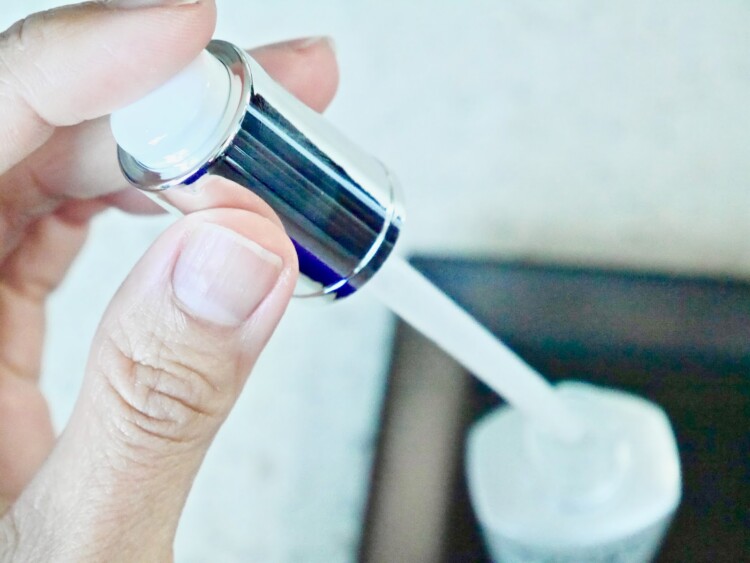 It took me a week to finally muster the courage to start testing this serum. Why? Well, this was the Vichy serum that irritated my skin some time ago. I was one of the lucky ones who received this serum when it was first released however, I only managed to test it a few times and those few times resulted in red, itchy and very dry skin. It was so bad that my cheeks and jawline were raw.
Surprisingly my skin didn't react to the serum this time on the contrary, I am in love with this serum. The texture is light, absorbs almost instantly but will leave my skin a touch tacky for a minute or so. It layers and wear really well under moisturizers, facial oils, sunscreen and makeup and never causes any peeling.
The only downside is this is not a serum that will instantly wow you as I only noticed results after 3 weeks of using it day and night. My fine lines around the high point of my cheeks and eye areas have considerably softened and the skin definitely looks smoother.
Will I repurchase? Hell yes! This by far is my favourite serum from the brand!
LIFTACTIV VITAMIN C WITH HYALURONIC ACID BRIGHTENING SKIN CORRECTOR* (C$45.00)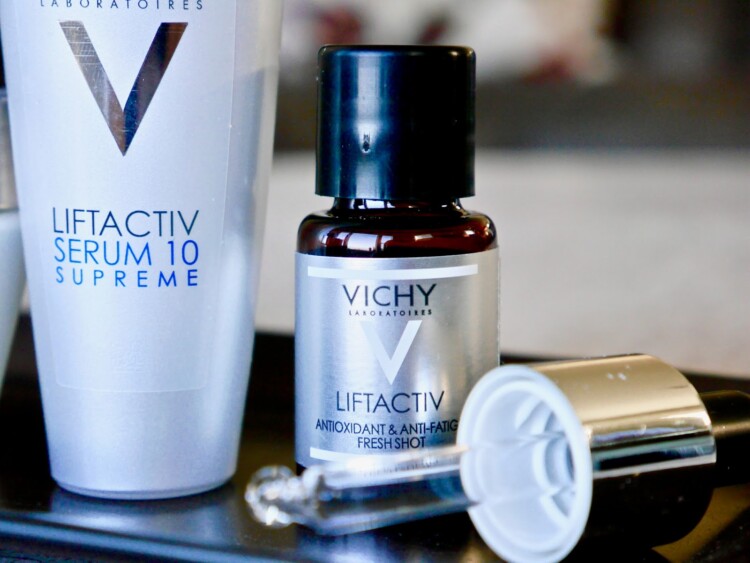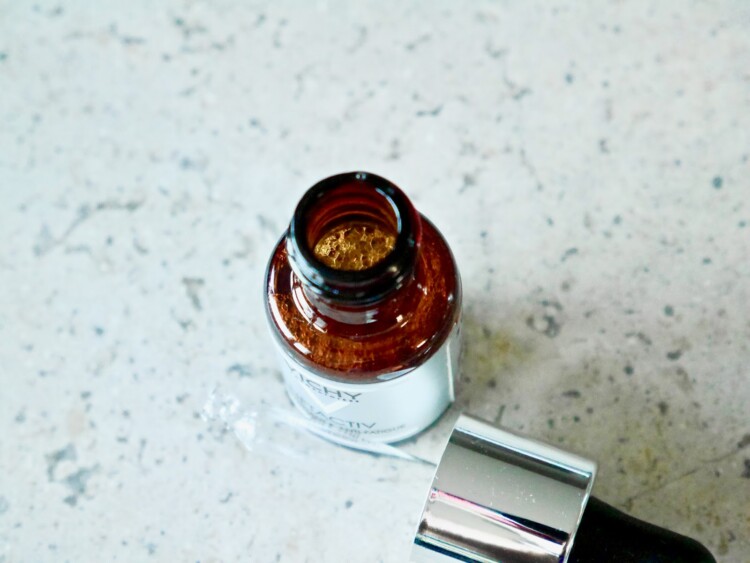 True to my nature, I am keeping the best for last…meet one of Vichy's newest babies, LiftActiv Vitamin C with HA. If you guys follow me on Instagram then you must have seen me featuring and yapping away about this Vitamin C serum countless times.
Made with a combination of 15% pure Vitamin C, Vitamin E and fragmented Hyaluronic Acid, this serum is meant to be a 10 day treatment and has an expiry date of one month. Now this is where it gets a little confusing, I have been consistently using this almost every single day for a month and I still have 2-3 usages left. I use 5-6 drops each morning after cleansing and this little bottle seems endless!
This serum smells like vodka when you sniff it through the bottle however I could barely detect the smell when applied on my face. The texture is light like water and absorbs almost instantly when applied to the skin. The best method of application for me is by patting because it doesn't have any viscosity to it.
The result? Clear and very radiant skin and judging by the comments that I have received, many of you have also noticed the radiance in my skin. I do have spotty skin again now but that's due to another product which has been a pain in my butt…a story for another day.
The most common complaint that I received about this serum is the fact Vitamin C oxidizes when exposed to light and air so the dropper packaging is a fluke. I personally didn't find the serum to be any less effective now that I am at the end of the bottle but I never leave the bottle open more than a few second to get the product and I also keep it in my makeup drawer so it's almost never exposed to light.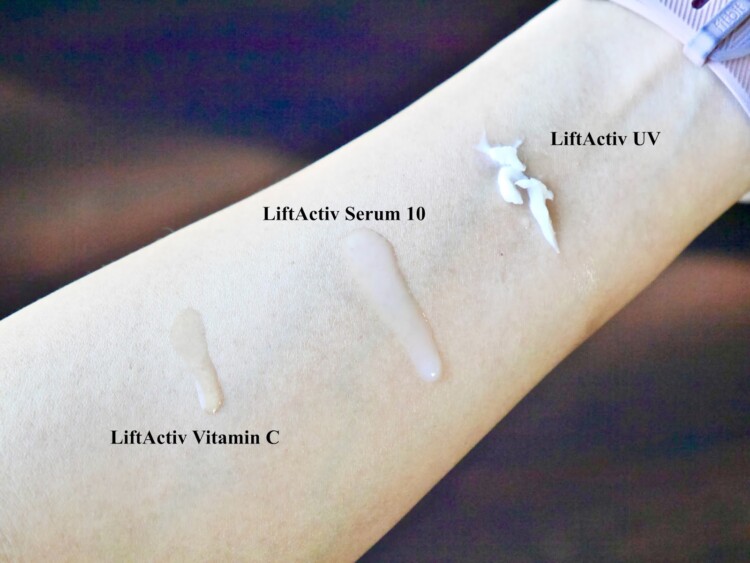 As I said earlier in the post, I have a long standing love affair with Vichy but this range truly blew me away. My skin felt and looked so moisturized and plump throughout the time I solely used LiftActiv range. I recently also acquired LiftActiv Night Cream but have only started using it for almost two weeks so I will test further before finalizing my thoughts on it but so far, I am loving it as well.
If you are new to Vichy then I highly recommend checking out the LiftActiv range, I doubt you'll be disappointed. *Products marked with * were received for free but my thoughts and opinions are 100% unbiased, honest and my own.  Post contains affiliated links. There is no place for any sort of BS here.