If there is something that I quickly came to realize after a mere two shifts at work, it would be some men are seriously clueless when it comes to purchasing gifts for their woman. I had a man who came in and said "show me something that you young people like these days…", like can you be more vague? And then a man who came in saying that he's looking for a red lipstick for his wife but doesn't think he's ever seen her with red lips before.
Here's a tip for the men; many women hate red lips.
Red lips means sexy siren dripping in sex juice on tv but in reality, it's usually means red on teeth, red little lines feathering up to our nostrils and red stains on the chinny chin chin after a burger.
I would be one of the first people to also admit that I am usually a clueless twat when it comes to buying gifts. Now I am not as bad as those men but I have come real close to the point of no return before. I once bought a pair of earrings for a friend who didn't even have her ears pierced…like omg wtf Shireen.
So today's post is for you and me and all of you who needed a little shove in the gift buying department.
THE WALLET FRIENDLY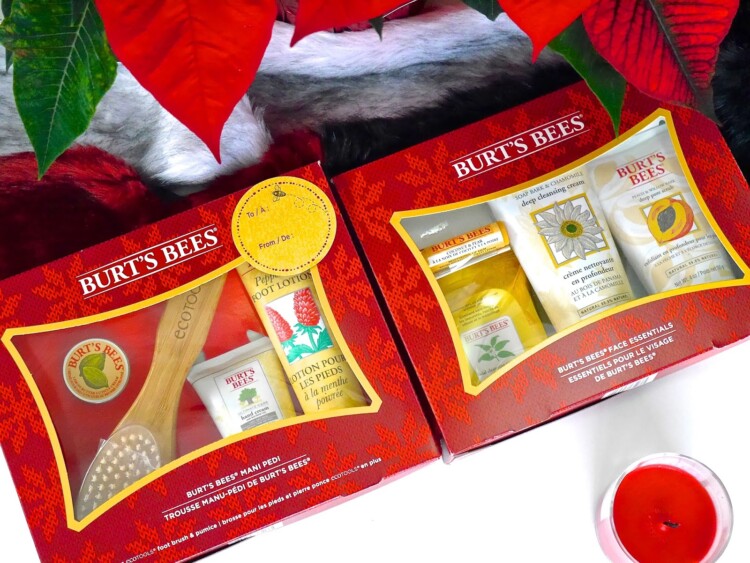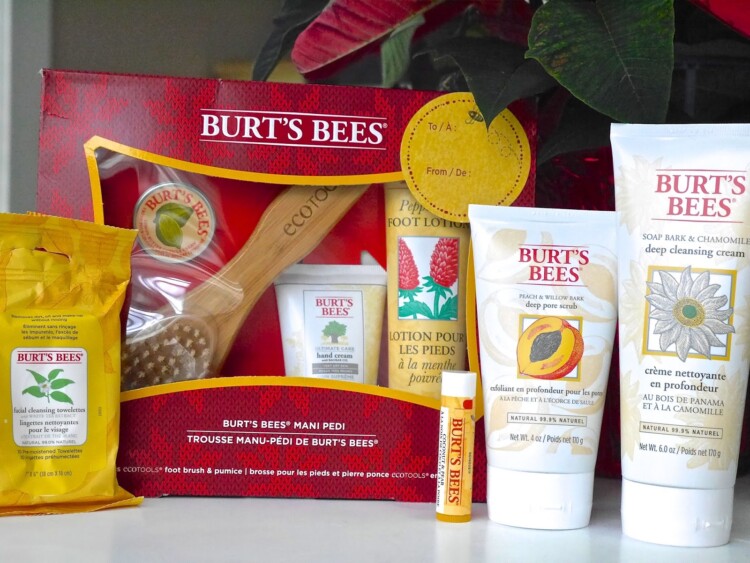 I have long been a huge fan of Burt's Bees products and they are killing it this year with their Christmas sets. The Face Essential Set* (C$22.99) contains some of its best sellers; Facial Cleansing Towelettes, Peach & Willow Bark Deep Pore Scrub, Soapbark & Chamomile Deep Cleansing Cream and a lip balm. If face products are not for you then you have the option of Mani Pedi Set* (C$19.99) which includes a hand cream, foot lotion, cuticle cream and an Ecotool foot brush and pumice stone. 
There are also many sets of their cult favourite lip balms for you to choose from and basically you can't go wrong with Burt's Bees. Oh did I mention that most if not all the products in the set are full sized? Not only will you make someone a happy camper, you also get your money's worth so head over to the nearest drugstore to see if something will strike your fancy. 
THE NOT-SO WALLET FRIENDLY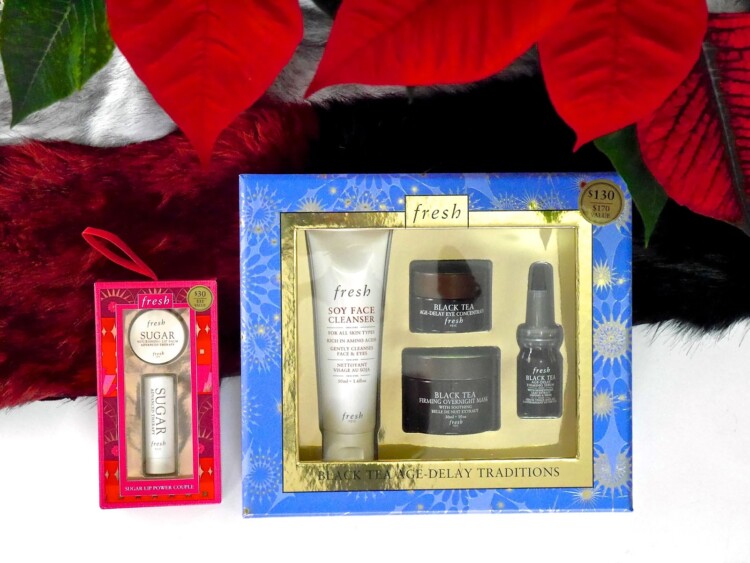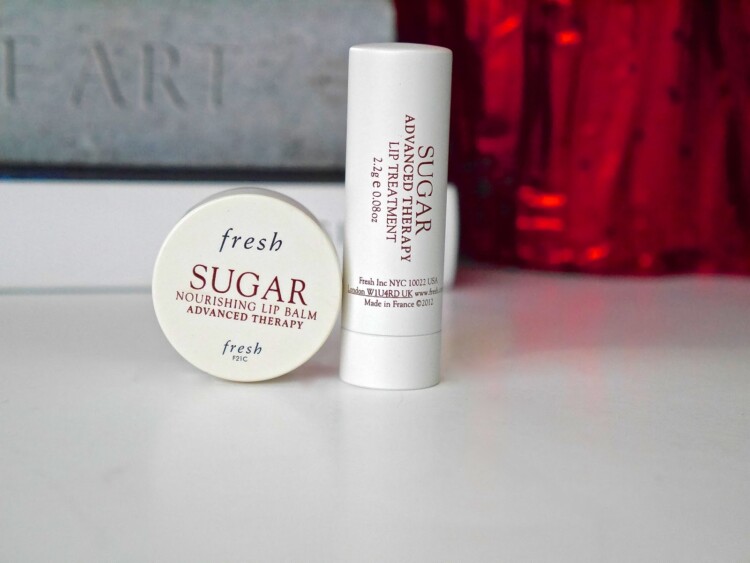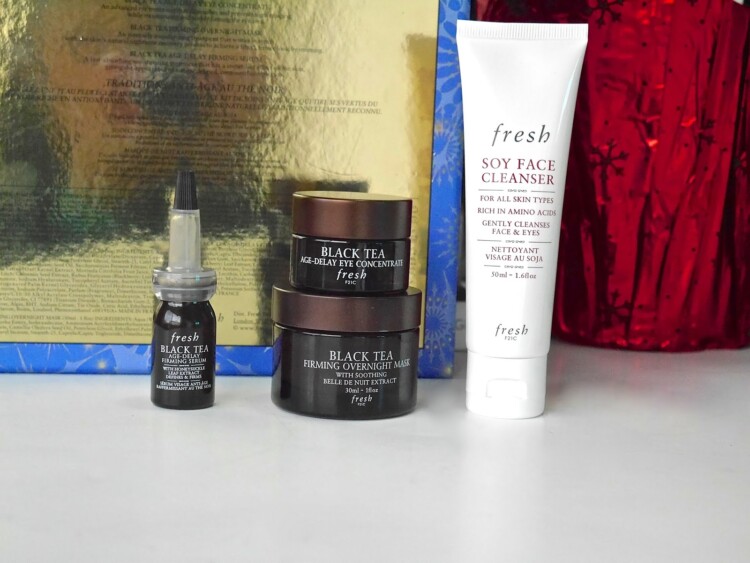 I wanted ALL of Fresh's Christmas gift sets this year as they managed to pack some of their best products into cute little boxes and also give great value for your money! I have been wanting to try Fresh Black Tea range since forever but in the words of KathleenLights…dasss expensiveeee! so I was over the moon when I saw they released Black Tea Age – Delay Traditions set*. (I couldn't find a Sephora link)
The set comes with 3 deluxe sample sized products from Black Tea range; eye cream, overnight firming mask and serum and a 50mL size of the cult favourite Soy Face Cleanser. This set retails for C$130.00 and has a value of C$170.00 which I personally feel is a great deal. It's also a great way to test the famous Black Tea range before committing to a full size because each product from this range is omfg pricey.
And yes, I fully understand that not all of us can afford paying more than $50.00 for gifts so you also get the perfect stocking stuffer with their mini Sugar Lip Power Couple set* ($C30.00). Now the value is not the best for this set but on the other hand, it's a great way to get to know the brand's famous lip products.
CRUELTY-FREE LOVERS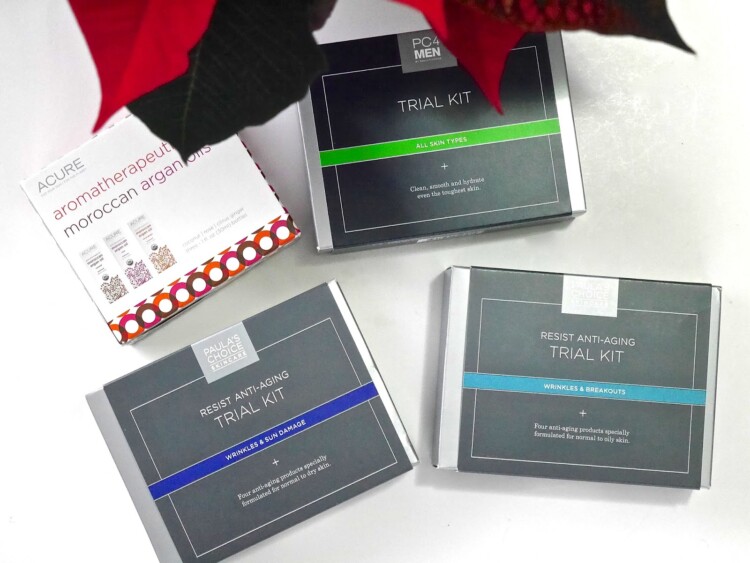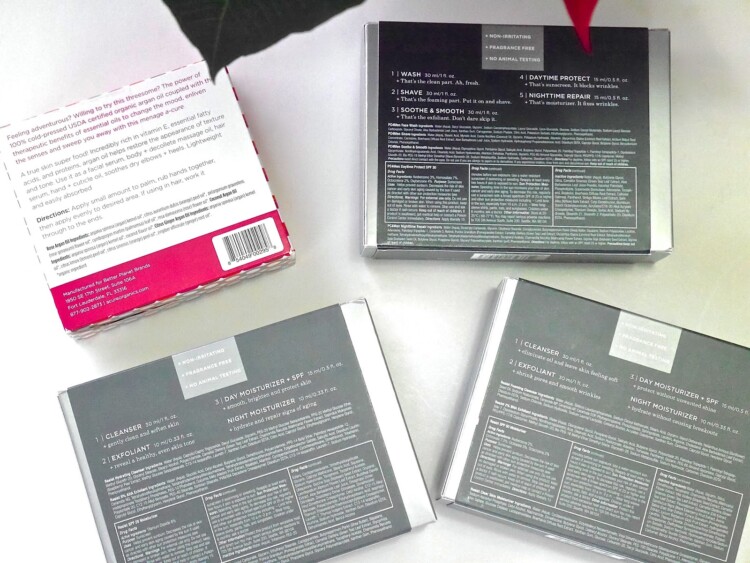 Don't worry, I have not forgotten you lovelies! Paula's Choice and Acure Organics have launched these cute little traveller sets just in time for the festive season. Not only do these make the perfect gifts, they are also the perfect size for travel or for anyone who has long been curious about both brands but doesn't want to invest in full size just yet. Each of Paula's Choice RESIST Trial Size kits retails for US$39.00 while the 4Men Travel Kit is US$30.00 and can be purchased through the website (here).
You guys know my undying love for facial oils so when I saw this Aromatherapeutic Argan Oil* set from Acure Organics, I might have just screamed a little! These Moroccan Argan oils are some of the brand famous products and this set contains three 30mL bottles for only US$24.99. Like whaaattt?! Each of these 30mL bottle retails for US$12.99 each so you get unbelievably amazing value for your money with this set and it makes the perfect gift for everyone in your life.
BEAUTY TOOLS
​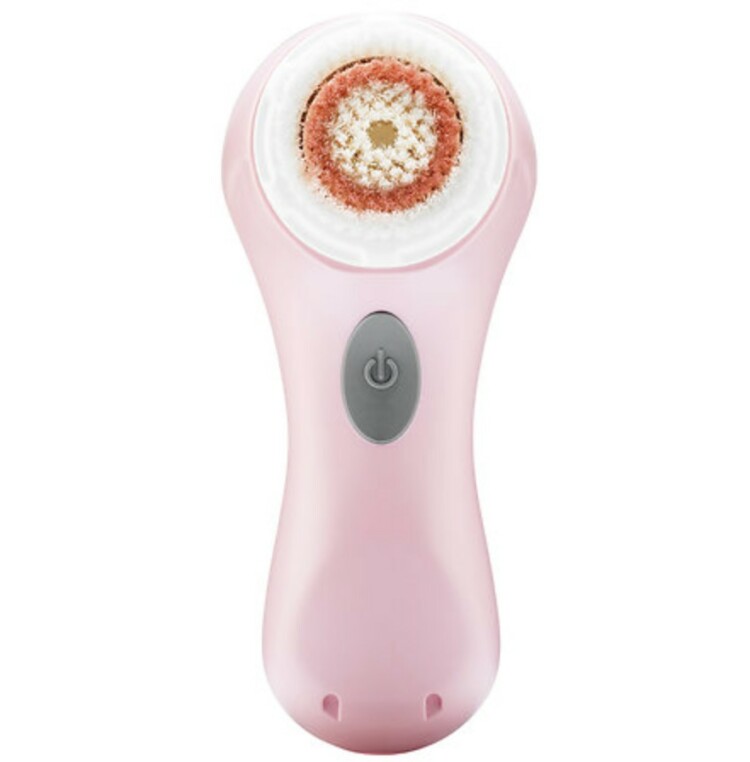 Image courtesy from Sephora.com (here)
SPLURGE: An oldie but a goodie and one that many beauty enthusiasts have sworn by. You can't really go wrong with gifting a Clarisonic Mia (C$159.00), hells bells you might even get into someone's very good book or pants if you gift her this. What might go wrong though is your wallet taking a kamikaze leap while screaming Lord have mercy on meeeeeee…….and never to be seen or heard from ever again.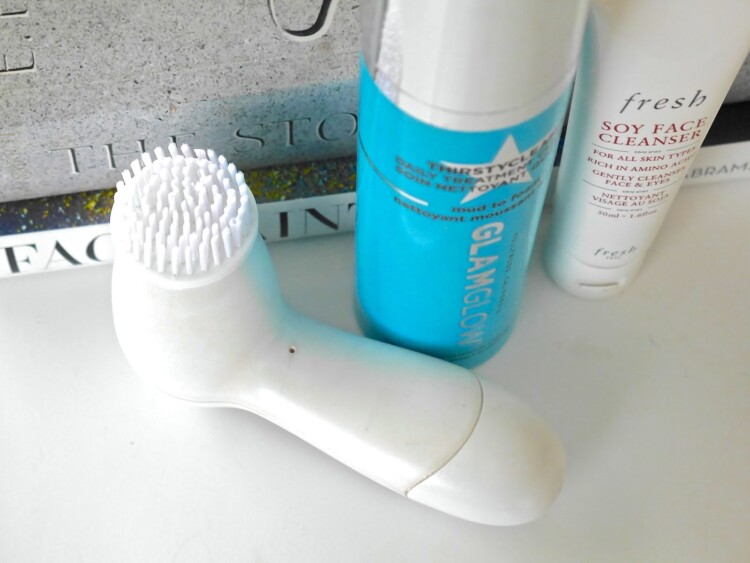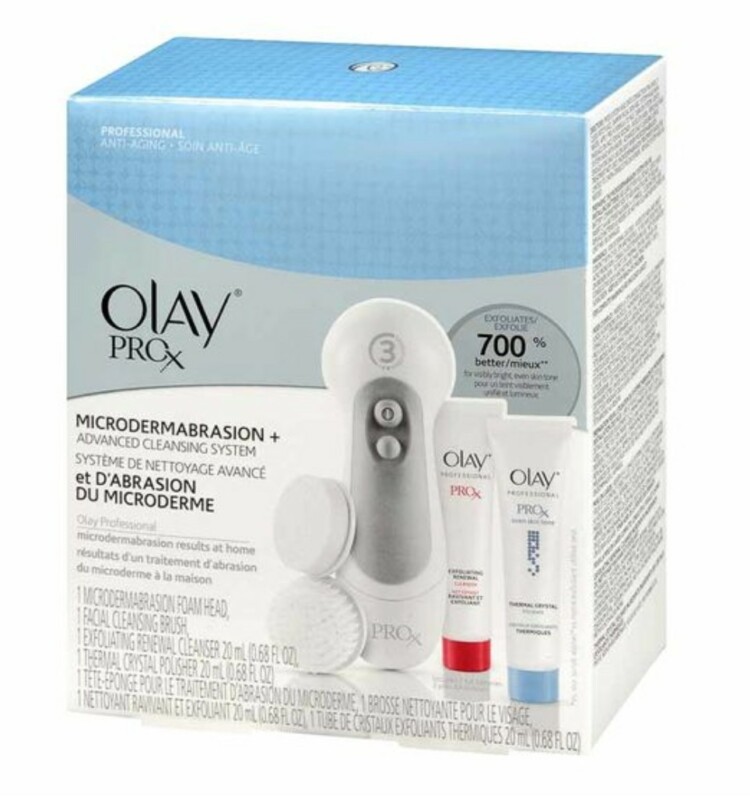 Image courtesy from LondonDrugs.com (here)
SAVE: Yes, I know you guys are probably sick to the bone of me mentioning my old trusty Olay Pro-X but it works miracles and I have never felt the need to buy anything pricier. If you're looking for an amazing budget brush cleansing system as a gift to someone or even for yourself, I highly recommend giving this a go. Yes, it's not as fancy as a Clarisonic but this works wonders and I can't recommend anything better than something that I have personally used for more than 3 years. Plus, the whole set is only C$42.99!
FINAL NOTE 
The world that we live in is so different today. With the never ending rise of social medias, we are often under pressure to outdo ourself from the next person. The gifts are getting fancier, pricier and this whole image of grandeur gets bigger with each passing year and more often than not, we forgot the real meaning of Christmas or even gifting in general.
It's not the monetary value that predicts how much we care and love the person, the most special gifts are the most thoughtful ones. A pair of new socks would make someone who is in dire need of one the happiest person on earth. If you truly take time to ponder about a person you truly care for, you'll know what he/she would treasure as a gift.
Now excuse me while I go hunt for some chocolate as a gift for my effing emo self.
How is you Christmas shopping coming along? And let me know if there are any products in this post that you want an in-depth review on! xx *I received these products for free but my thoughts and opinions are 100% unbiased, honest and my own. There is no place for any sort of BS here.