What are the top 3 makeup products that you can't stop buying? My list is actually very short; lipstick and blusher. I can easily talk myself out of buying foundations, highlighters and even eyeshadows but when I have my eyes on lipstick or blusher, 99.9% I will end up buying it.
It's like an itch that I must scratch. Anyone else has the same problem?
Today I will be sharing 4 cream blushers that I have been reaching for the past couple of months. I have been wearing more cream makeup as opposed to powder as I find the finish to be more natural and flattering on me. Cream products usually don't last as long as powders but a good setting spray definitely helps prolong the wear.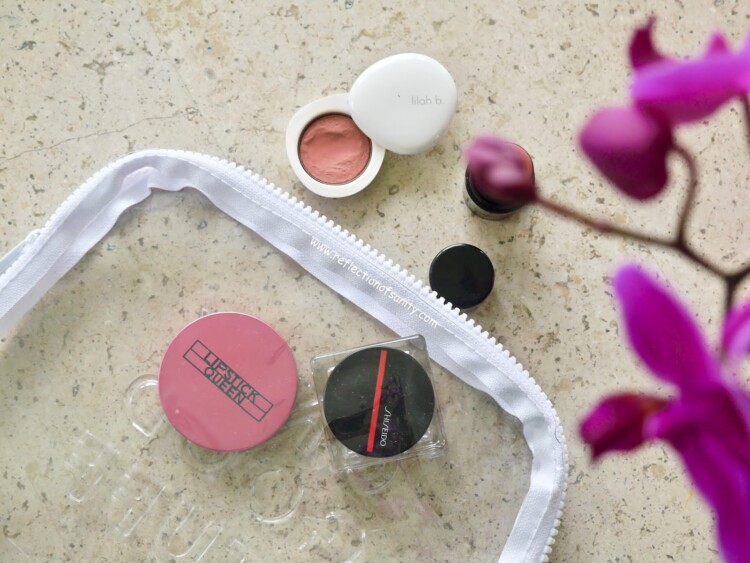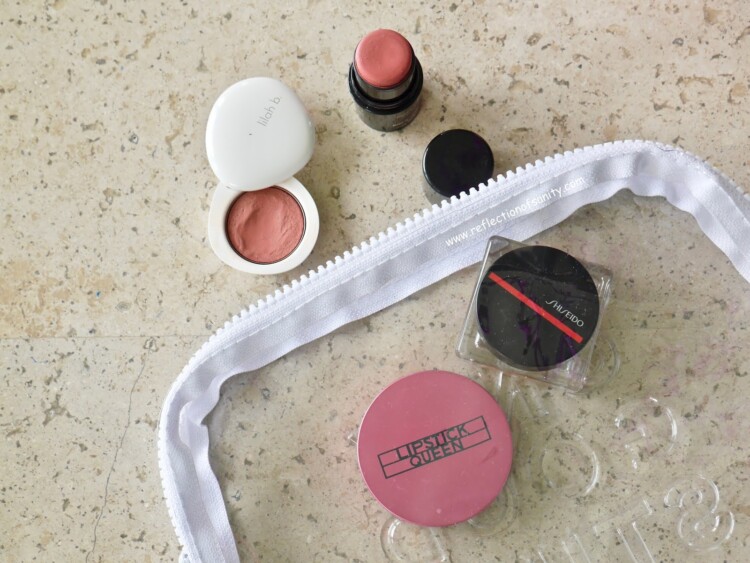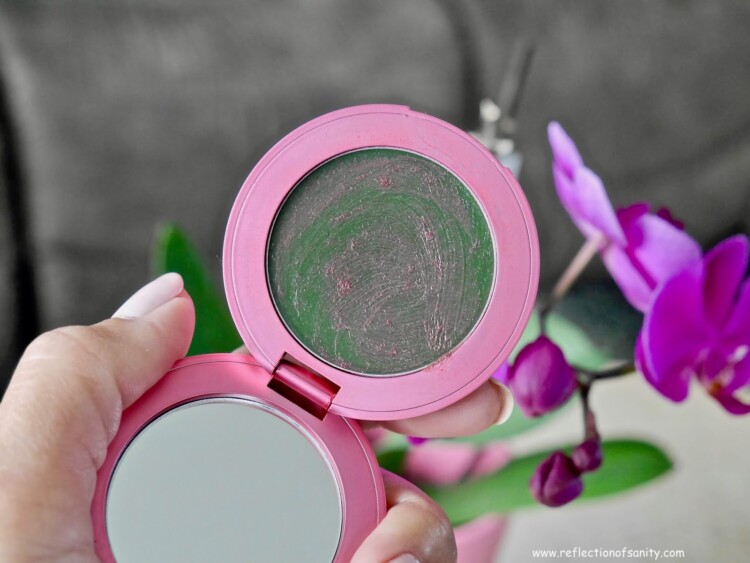 Lipstick Queen Frog Prince Cream Blush is unfortunately discontinued which is a huge shame as it's by far one of the best cream blushers I have ever tried. It's a pH makeup and the green doesn't translate onto the skin. The colour changes with body heat and leaves the most beautiful dark pink stain on the skin. The texture feels like melted butter, blends beautifully and what makes it so remarkable is its staying power. It lasts 7-8 hour on me without setting spray or another powder blush on top. I know I will be shedding a few tears when I am done with this. My adoration for Avon makeup has been well documented here and on my Instagram page and this little stick blush in shade Mandarin Glow* deserves a quick mention. Mandarin Glow* is a peachy coral shade and leaves a soft matte finish on the skin. It blends easily and is my go-to especially for a quick look on weekends. That said, it doesn't have the best-lasting power as it totally fades after 4 hours hence I couldn't wear it for workdays.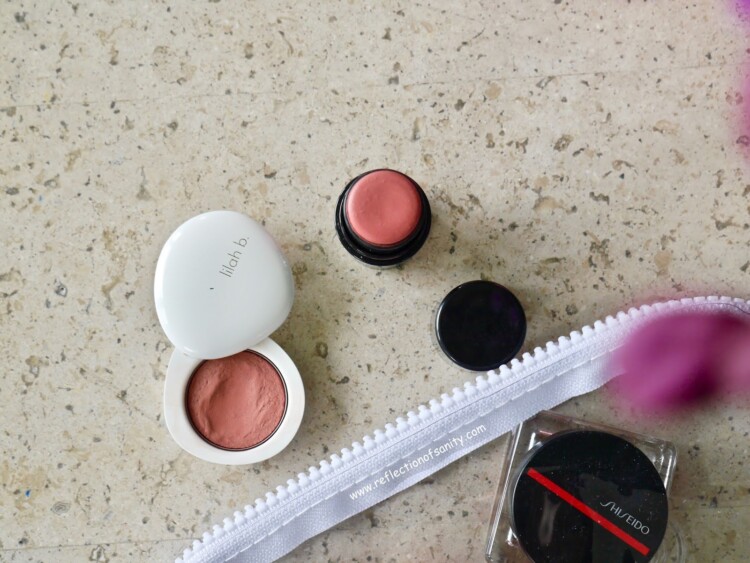 I was a little torn about featuring Lilah B. on here because some of you might remember it made into my worst of 2018 list. My feeling towards it hasn't changed; overpriced for what it is. A little does go a long way with this blusher as the pigmentation is quite intense but it blends out easily with fingers. I don't recommend using a brush with it as you need the warmth of your fingers to pick up the product. It has decent lasting power, depending on my base or if I am setting spray, it lasts in between 4-6 hours before fading. I am trying to finish this little pebble but will not be repurchasing.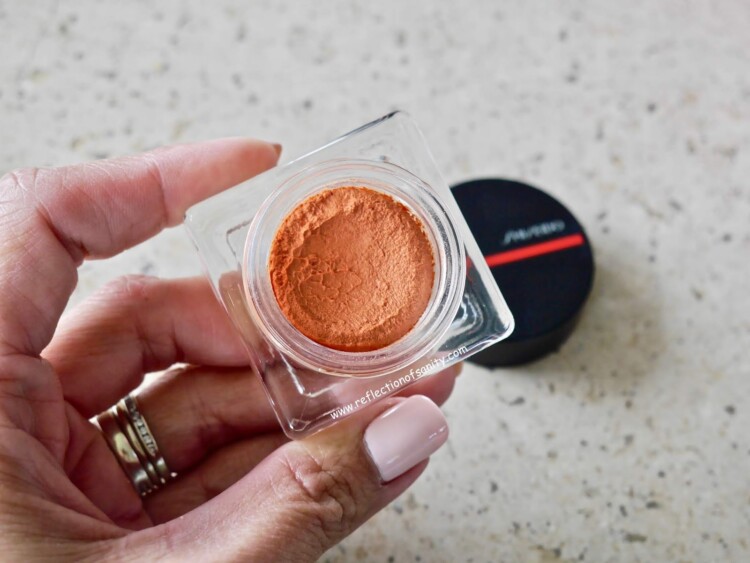 Last but not least, the newest addition to my cream blusher family, Shiseido WhippedPowder Blush in shade Momoko. It's also the most interesting in finish and texture; very light and airy like whipped cream and leaves a matte almost airbrushed finish on the skin. Momoko looks scarily orange in the pot and I thought it would look extremely muddy and dirty on my skin but it actually blends out into a soft, subtle peachy shade. The lasting power is remarkable as I only noticed fading at the 7-8 hours mark. The only downside with it is I have to be quick with blending as once it doesn't budge once it dries down and if I'm not careful, it will end up looking a touch patchy.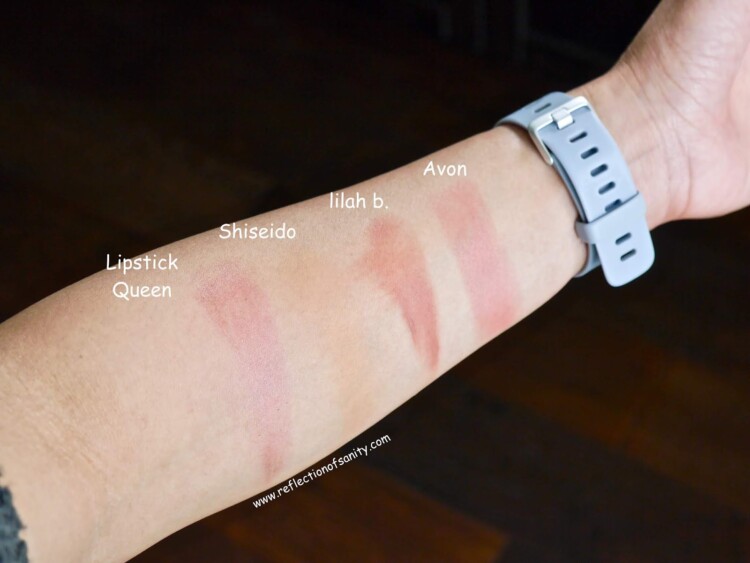 I plan to purchase more shades from Shiseido WhippedPowder Blush as I adore the texture and finish but I also have my eyes on a couple of stick blushers by NudeStix. As I said, it's like an itch that I desperately need to scratch…bet Mr. Platt will be thrilled with me buying more blushers. 😅 Are you a fan of blushers or bronzers? And do you prefer cream or powder makeup? *Gifted but my thoughts and opinions are 100% unbiased, honest and my own. There is no place for any sort of BS here.