It must be a blue moon because here I am with another hair related post. I do blame it on the humongous pile of leftover Halloween treats sitting pretty in a bowl. They are evil and call out my name twice in an hour. If this post makes little sense then you know I'm just drunk on chocolate..or Reese Peanut Butter cups to be exact.
As boring as I am with hair care, I am worse with styling my hair. The furthest I go is tying my hair in a ponytail or a messy bun. I blow dry with my fingers instead of a barrel comb and I curl my hair only on special occasions. So when I was offered the opportunity to test the new InStyler Max*, I was quick to say yes. Instyler Max* is a patented rotating hot iron which appeared to be an upgraded version of the original Instyler. This new version has dual rotations so you don't have to switch hands while styling, 4 heat settings, heats up within 30 seconds and comes with ionic bristles and tourmaline ceramic floating plate which reduces frizz and gives a shiny finish to the hair. You can can choose between 3/4″ and 1 1/4″ barrel size with the smaller one for shorter hair. You have the option of 3 colours for the 1 1/4″ barrel; Black, Purple and Pink. I opted for Purple as it's one of my favourite colours and it's much prettier than the pictures.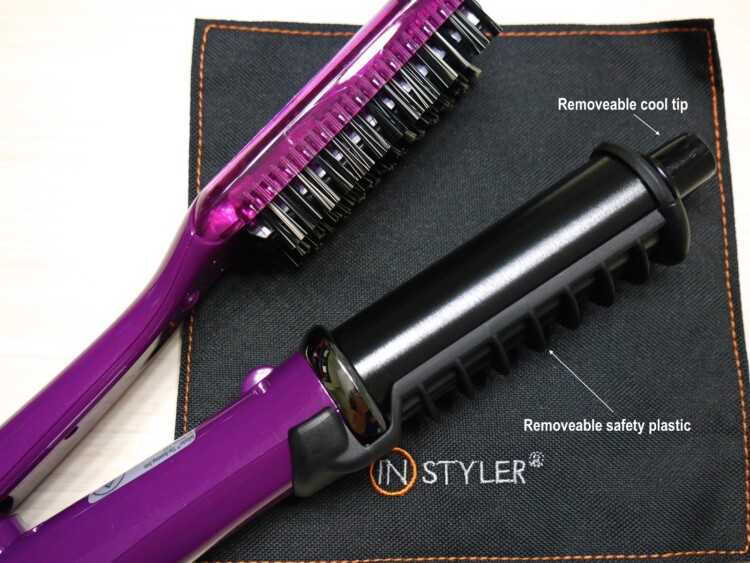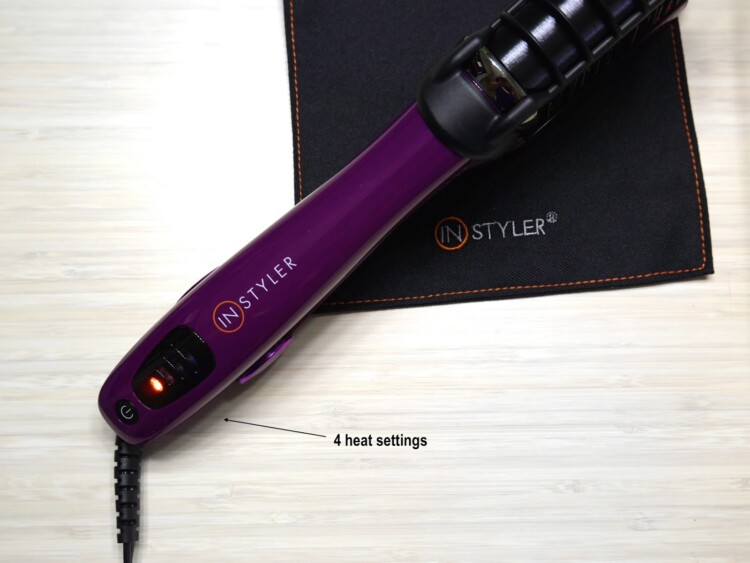 To use is fairly easy, just make sure your hair is pressed against the rotating iron and it's rotating with the grain of your hair and not against it. Going against the grain of your hair will only cause damage and we don't want that, now do we? While I love the removable cooling tip, I freaking hate the safety plastic that covers the rotating iron. I understand it's purpose is to avoid newbies like me from getting burned but my hair kept getting caught in it. I lost 10 strands of hair to date because of that darn thing and I want them back, thank you very much. Instyler Max promises to deliver beautiful salon-like blow out sleek, smooth and shiny hair. It also allows soft curls and beachy waves…does it deliver? Please bear with me, I have two left hands when it comes to styling my hair.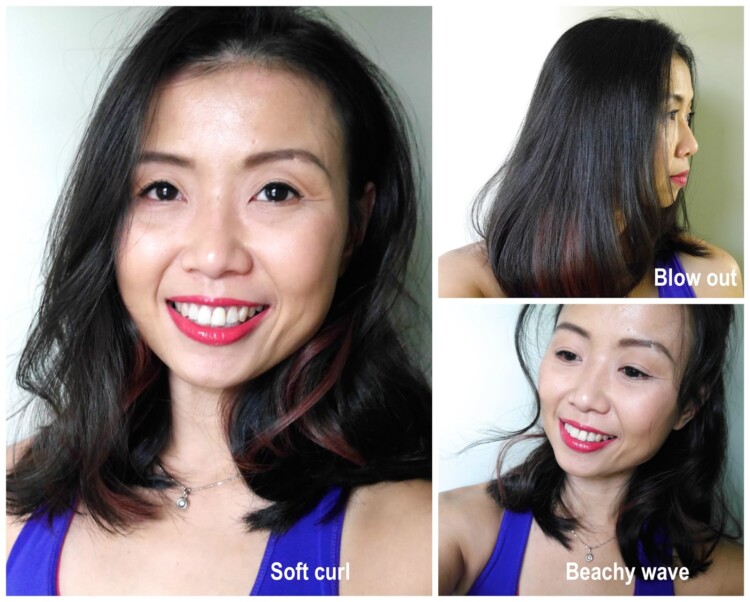 100% yes on my thin, fine hair! It does take time to do the whole head because it's advised to move slowly but other than that, this is the perfect tool for me. I have been having perfect hair days ever since receiving this although hubby is a little annoyed because I take much longer getting ready but hey, you can't rush perfection. I wash my hair everyday (I can't stand the smell of food in my hair after cooking) and have been styling with Instyler Max* without any damage to my hair. Just remember to drag with the grain of your hair and your hair will be fine. Do take note it's best to use this on dry, clean hair. I love, love, loveeee my Instyler Max* and this will be coming with me to Malaysia next year! Have you tried Instyler Max before? Are you interested to try it? Instyler Max is retailing for $119.97 + (S/P and tax) and currently they are having a limited time offer of Buy One Get One Free. To find out more, click here.
*I received this product for free but my thoughts and opinions are 100% unbiased, honest and my own. There is no place for any sort of BS here.