The world of natural, organic brands has come such a long way today that we the consumers are spoilt for choices. Gone are the days when natural, organic products came with only a high price tag, these days we have luxury brand such as Kjaer Weis, high end brand like ILIA and a huge option for mid-range, budget friendly and even indie brands. As I said, we are very spoilt for choices. Today's brand should be no stranger to most of you lovelies as I have countless times declared my undying love for them and their products have also been featured multiple times on the blog. ACURE Organics is a family owned and operated company so they take massive pride in their sustainability principles and all their products are cruelty-free, free of gluten, parabens, sulfates, phthalates, harmful preservatives and artificial colours. ACURE has also stayed involved with Turning Green, a student-led movement devoted to education and advocacy around environmentally sustainable and socially responsible choices for individuals, schools and communities for over 3 years. I was kindly sent a few ACURE best and greenest products and have been testing them for almost two months mixing and matching with different routines. And judging from the great experiences that I had with the brand in the past, it will come as no surprise that most of these are love from the very first use.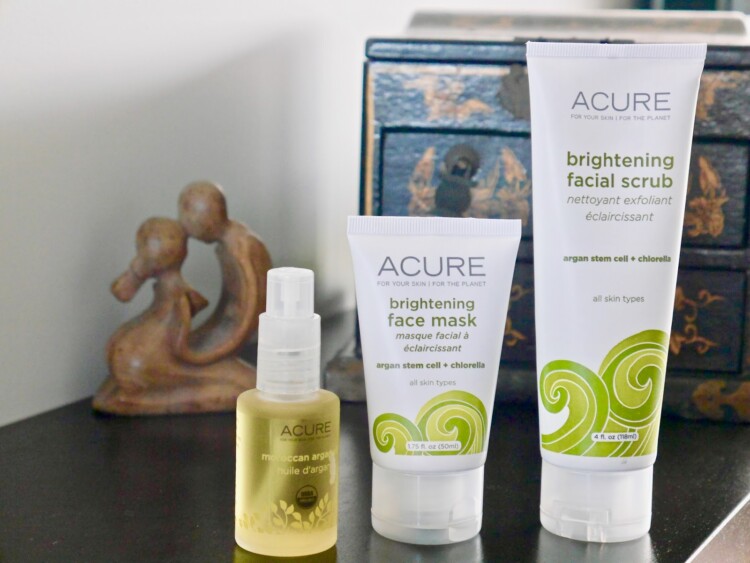 ACURE Brightening Facial Mask* ($9.99)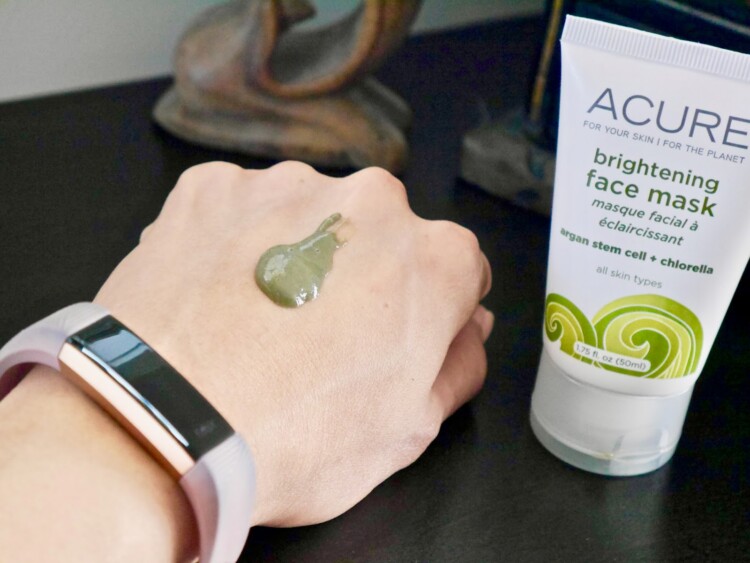 Powered by Moroccan argan stem cells, chlorella, French green clay, Moroccan argan oil and CoQ10, this brightening face mask provides results from the very first use. Unlike many other clay masks that dry down hard and tight on the skin, this actually feels comfortable and the best part? This is by far one of the easiest masks to rinse off. All I need is to add water, massage the mask and it actually foams up so it's easy to be rinsed off! I have been using this 3 times a week and it hasn't dried out my skin on contrary, it helped to fade away some of my spots. This will be a permanent staple in my routine as it's an effective mask for such a budget friendly price. ACURE Brightening Facial Scrub* ($9.99)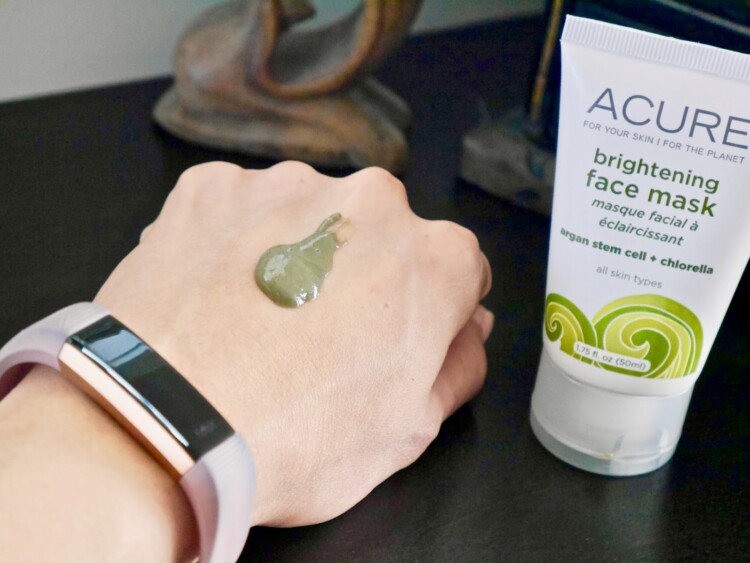 ACURE Brightening Facial Scrub* contains organic sea kelp and lemon peel to gently exfoliate your skin, French green clay to cleanse the skin without stripping its natural moisture and Madonna Lily Stem cells to help brightens skin's appearances. With the exception of Dermalogica Daily Microfoliant, I haven't really used a physical facial scrub for quite some time as I have pretty much switched to chemical exfoliators. I wasn't expecting to love this and quite frankly I find it to be nothing special when used alone but when I apply Brightening Facial Mask* right after, the brightening effect is like no other! A little goes a long way, the scrub particles are fine enough so it doesn't feel like you're scrubbing your face away but at the same time you can feel it's doing its magic. Will I repurchase? Honestly I don't think I will, I like it but I would rather stick to chemical exfoliators for now. ACURE Moroccan Argan Oil* ($12.99)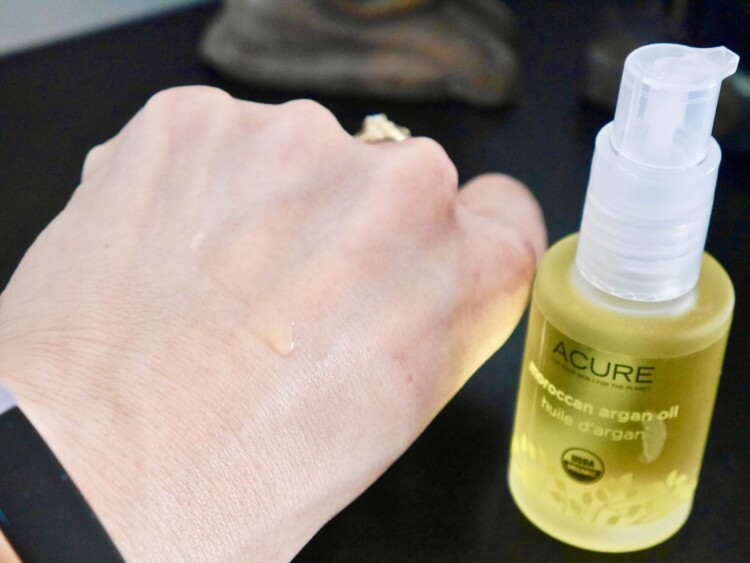 This oil needs no introduction as it has gained quite the holy grail status for many in the beauty world. Rich in vitamin E, essential fatty acids and proteins, it helps to restore and tone skin textures. It has multiple usages; as a facial serum, massage oil, hair serum and hand and cuticle oil. I was also told that some mixed a tiny drop into thick, matte foundation to create a dewy finish but I personally haven't tried it. I usually mix a drop with my evening moisturizer and with my body lotion and it gives such a nice boost of silkiness and hydration to my skin. Unfortunately I am unable to use argan oil as hair serum because even a tiny drop at the ends will cause my thin, fine hair to go flat within hours. I do have a few more oils to go through so I probably won't be repurchasing anytime soon but it's definitely on my list to buy in the future. My love for ACURE grows stronger with each product that I test and I have my eyes on their cleansers next. If you have tried and love something from this brand then please leave your recommendations in the comment below! xx *Products marked with * were received for free but my thoughts and opinions are 100% unbiased, honest and my own. There is no place for any sort of BS here.