Another week and I am back with another skincare brand that was completely new to me until they reached out asking if I am interested to discover their products. And to be honest, I was hesitant, not because I wasn't interested but I was at a point where my skin was being an absolute twat.
I didn't want to aggravate my skin any further but when I researched the brand and its formula, I was instantly intrigued and knew that it might just turnaround my skin for the better. And I was right.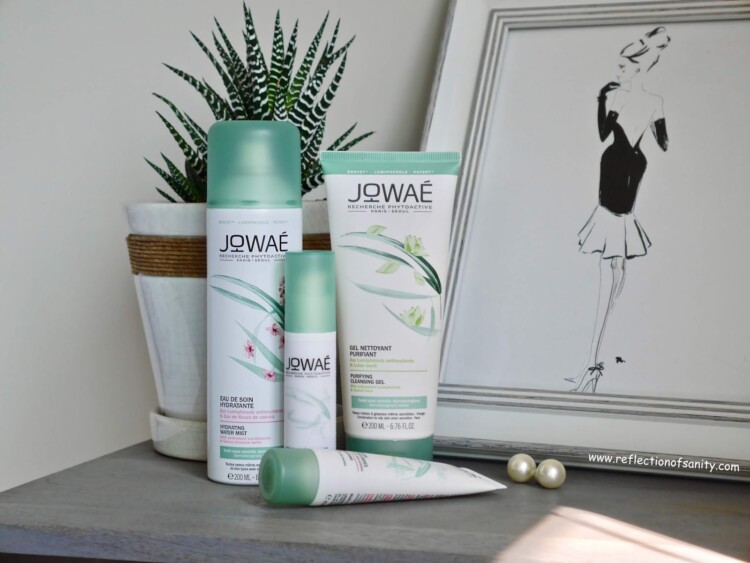 Jowaé is a French – Korean skincare brand bringing the best of both worlds together creating an essential 4 steps routine in order for our skin to recover its harmony. While I usually dismiss such claims as mumbo jumbo, in this case, it truly works as my skin seems to reset itself from whatever craziness that it was experiencing. The products are made of 93% natural-origin ingredients and without paraben, phenoxyethanol, mineral oil, silicone, ingredients of animal origin or synthetic colourant making it suitable for sensitive skin.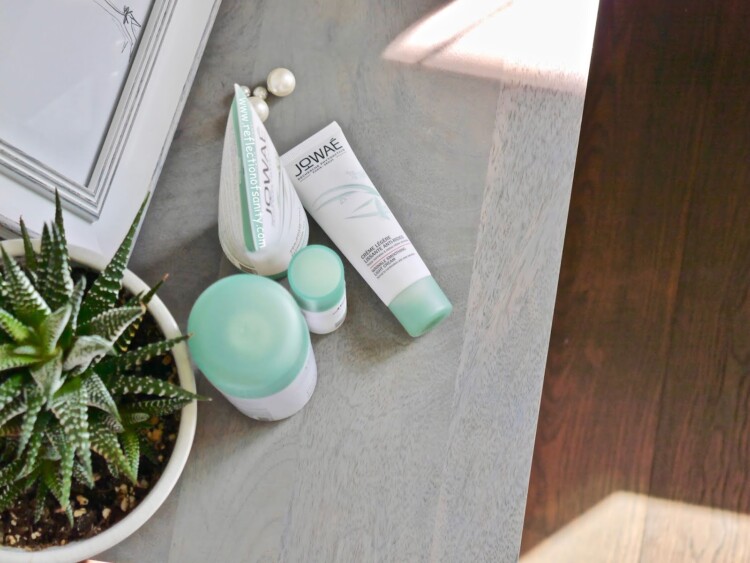 The brand's key ingredient in all the products is the patented innovation, Lumiphénols which contains a high content of antioxidants, polyphenols, proanthocyanidin, tannins and flavonoids which help the skin to regain balance and protect itself against daily aggressions.
I was sent the full routine which includes; Purifying Cleansing Gel (step 1), Hydrating Water Mist (step 2), Youth Concentrate Complexion Correcting (step 3) and Wrinkle Smoothing Light Cream (step 4).
As most of you know, I usually stay away from purifying cleansers as they tend to dry out my already dry skin but I am happy to report Purifying Cleansing Gel did none of that. It foams up gently and I have no problem using it in the morning and as my second cleanse in the evening. It doesn't contain SLS instead its foaming agent is derived from coconut which makes it much gentler. It removes impurities well and leaves my skin feeling fresh, soft and surprisingly hydrated.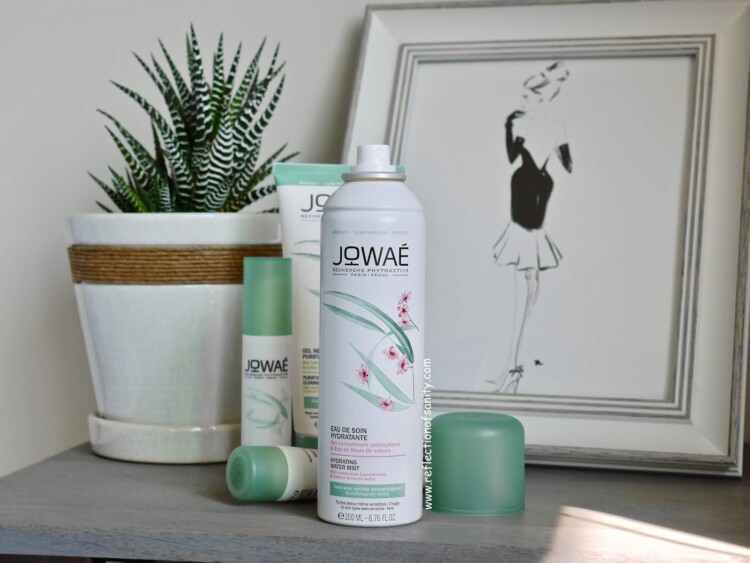 If you know me then you know I love facial mists and was absolutely thrilled to receive Hydrating Water Mist. Be warned that the spray is powerful and leaves the skin quite wet. The water is unfortunately scented which I personally find unnecessary but I do see myself repurchasing it in the future mainly because it's rich with antioxidants and humectants.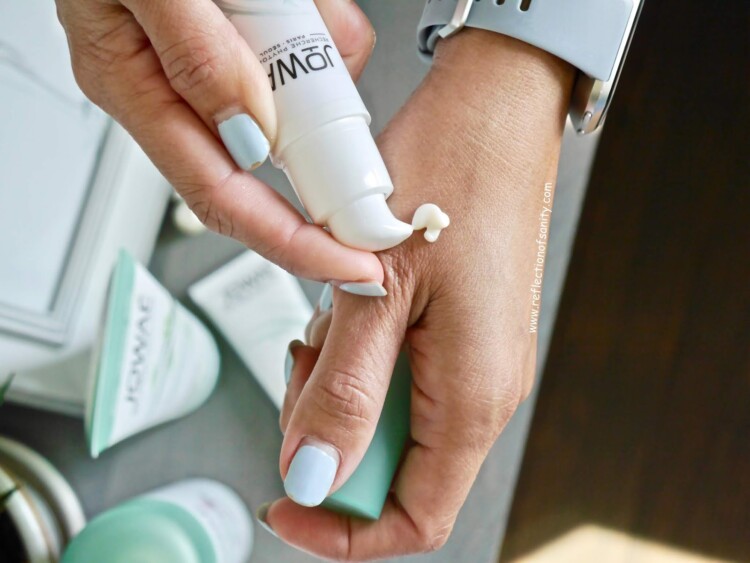 Now let us talk about the two stars of the show; Youth Concentrate Complexion Correcting and Wrinkle Smoothing Light Cream. The serum is rich with squalane, niacinamide, fatty alcohols, Vitamin E, antioxidants and humectants. The texture is a very lightweight lotion that absorbs quickly leaving my skin feeling instantly refreshed. I noticed a huge difference in my skin's clarity, textures and brightness after using it twice a day for 3 weeks. My almost non-stop breakout calmed down within a week, my scars and pigmentations started fading after two weeks and my skin remained calm until today.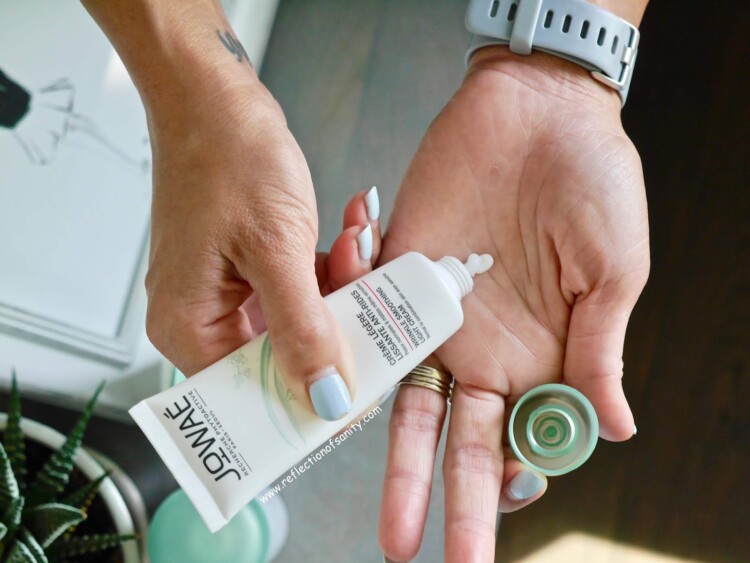 Wrinkle Smoothing Light Cream initially worried me because the texture is a lightweight, fast-absorbing cream and I was sceptical that it would be hydrating enough for my skin. It turned out to be perfect especially in Summer when my skin leans more towards normal. The texture is silky smooth which absorbed almost instantly leaving my skin plump and smooth and doubles as a hydrating and smoothing primer. Just like the serum, this moisturizer is rich with antioxidants and humectants but with the addition of Shea Butter (listed in the middle of the ingredient list), Ginseng Root extract and peptides. The combination of the serum and moisturizer thoroughly improved my skin's overall health and hydration.
Jowaé products are designed to work together seamlessly however, they perform equally well on their own. While my skin benefited extremely well using just the 4 products, I discovered that they play really well with others. There were no issues with pilling, sensitivity or irritation.
I am surprised that these products are not widely featured in the beauty community as the quality and results are top-notch and the price range is very reasonable. They also offer a wide range of products targetting multiple skin types and concerns. I have my eyes on the BB Cream, eye cream and the body care next.
Jowaé is a breath of fresh air in the beauty world today where beauty is made unnecessarily complicated with multiple steps and products. I truly appreciate the simplicity of what Jowaé has to offer and I highly recommend checking out the brand. *Gifted but my thoughts and opinions are 100% unbiased, honest and my own. There is no place for any sort of BS here.