It's no secret that I am a huge fan of Dr. Hauschka products and my skin loves almost everything that I have ever tried well, all except one. I had the opportunity to try the original Dr. Hauschka Tinted Day Cream* (reviewed here) mid of last year and sadly, it wasn't the best product that I have tried from the brand. It had an overpowering scent, the texture was very thick almost like a balm, took a long time to sink into the skin and if you used too much then you would be left looking like an oil slick. I didn't hate it but neither did I like it. Recently Dr. Hauschka re-released the Tinted Day Cream* with a new formula and I was very curious to find out what are the differences with the original. I have been testing this new formula every day for more than a week and it's safe to say I am in love.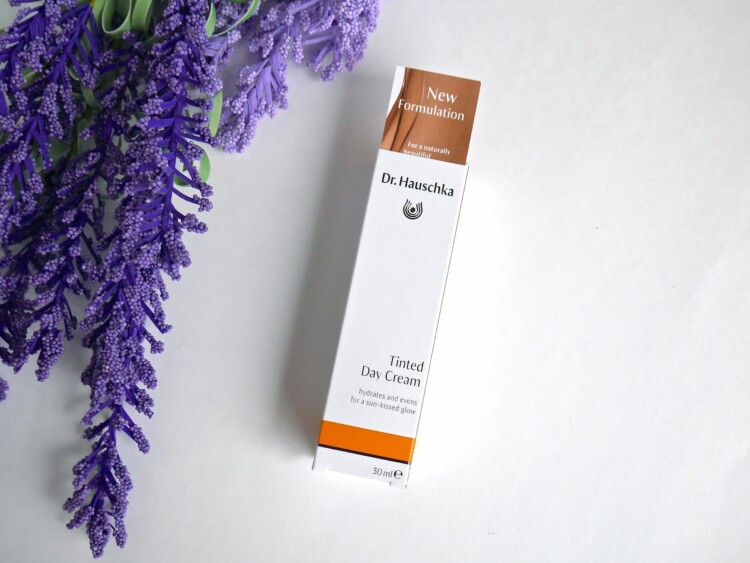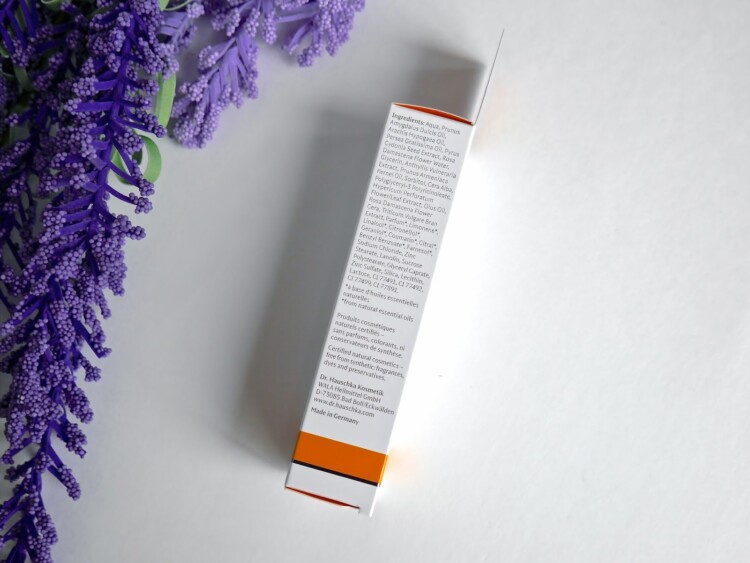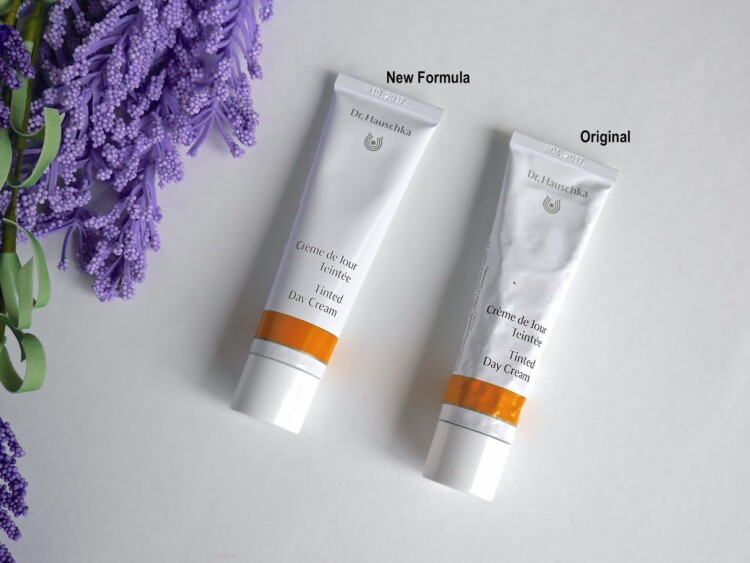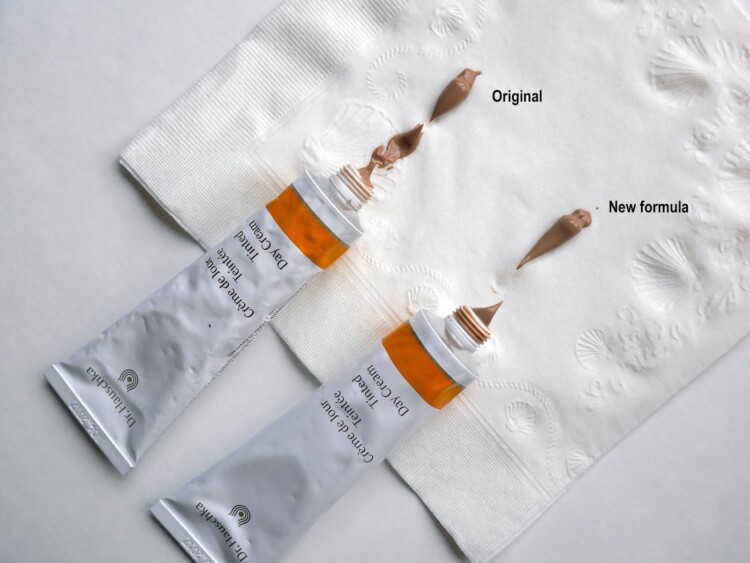 The first and most obvious change is the scent which is no longer overpowering and it is now a pleasant, soft herbal scent. The texture while looking the same when it's first out from the tube, it's very different upon application. It doesn't feel as thick as the original, blends beautifully into the skin and leaves a healthy sun-kissed radiance to the skin. This tinted day cream also leaves my skin feeling hydrated throughout the day and not oily despite wearing the additional layer of sunblock underneath.
Dr. Hauschka Tinted Day Cream* offers very light coverage but it does seem to blurs out my minor imperfections such as the veins on my cheeks. I still need to use concealer under my eyes and around my nose but I do that with all my foundations.
While on its own the Tinted Day Cream* is great but when it is combined with the Balancing Teint Powder* (reviewed here), I get the most beautiful, flawless but very natural looking base. The powder blurs out my pores making them almost invisible.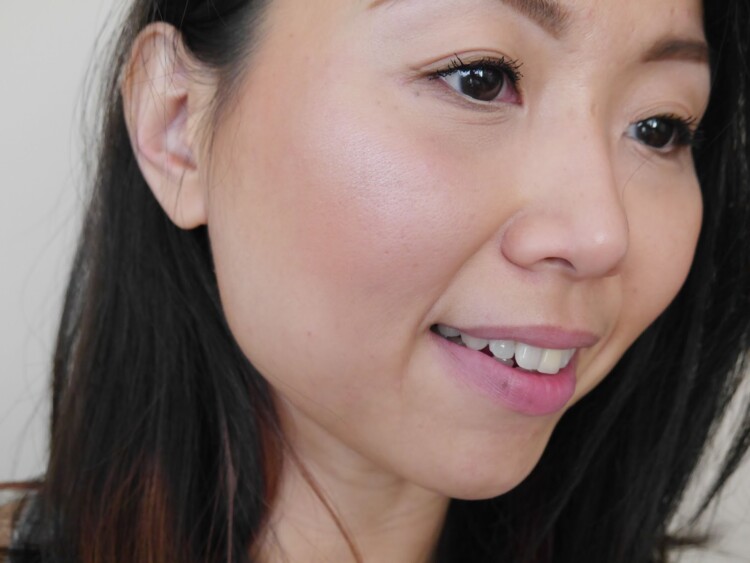 Wearing Dr. Hauschka Tinted Day Cream* as base with Balancing Teint Powder* on the centre of my face. No primer.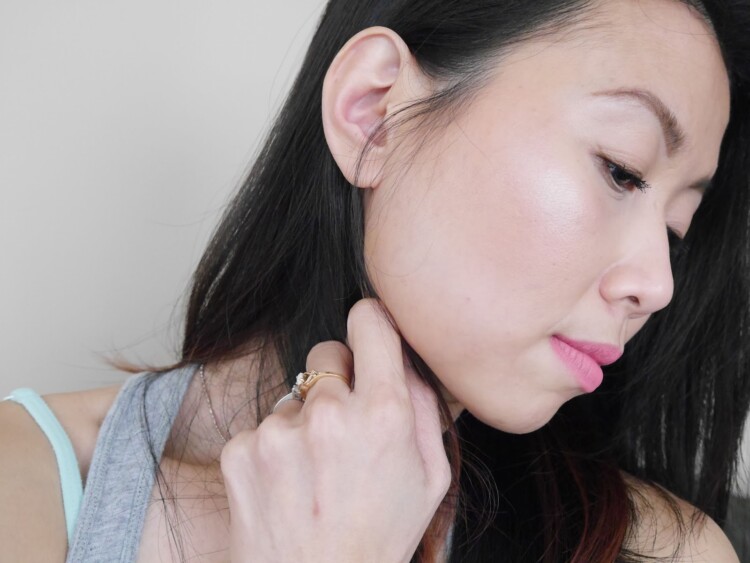 Dr. Hauschka Tinted Day Cream* is suggested for normal, dry, sensitive, reddened, or mature skin however, I personally think combination skin lovelies could easily enjoy this too with the addition of powder.
I can't rave enough about this new formula Tinted Day Cream* and I can already see it being a permanent staple in my everyday makeup. I also have so much respect for Dr. Hauschka for listening to their customers feedback and improving the formula to what it is now.
Dr. Hauschka Tinted Day Cream is retailing for $43.00CAD and is relaunched on 15th April 2016. You can check for the nearest retailer to you by clicking here.
*I received this product for free but my thoughts and opinions are 100% unbiased, honest and my own. There is no place for any sort of BS here.