The no-makeup makeup look has been around for ages and if you do a quick Google search, it seems like every YouTuber and blogger has their very own version. Some make more sense than others, some have crazy contouring that looks like anything but no-makeup but as I always said 'to each their own'.
I was inspired to do this post for a couple of reasons, but mainly because I have been obsessed with COOLA Mineral LipLux SPF 30 in shade Summer Crush. I won this lip balm in Kim's (A Very Sweet Blog) giveaway. Side note: Kim is one of my most trusted beauty bloggers and I also consider her as a very dear friend. She tells it as it is, no bullshit and it doesn't matter if it's PR samples, there is no sugar coating. On top of all that, she's one of the sweetest, most humble and supportive people that I have ever met so do check her blog out, she's an absolute sweetheart.
Back to the lip balm, I haven't been able to stop wearing it ever since I got my hands on it. Just how amazing it is?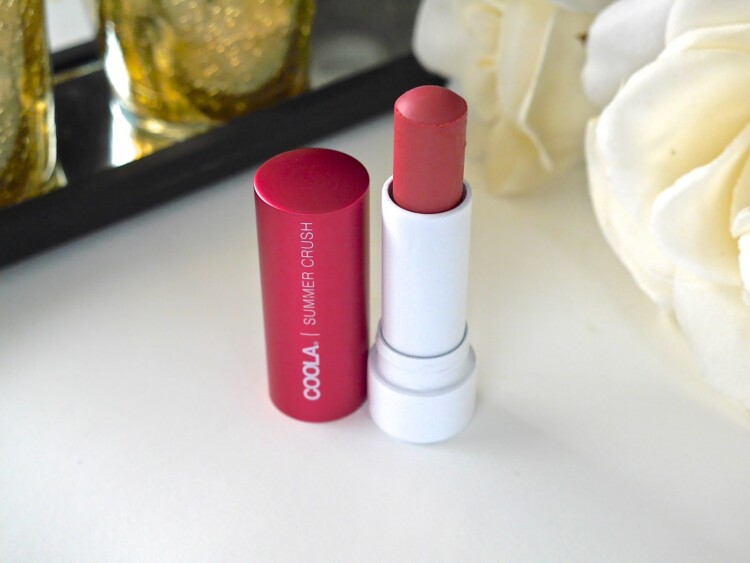 •  Natural Deep Pink Shade
•  70%+ Certified Organic Ingredients
•  Broad Spectrum SPF 30 Protection
•  Zinc Oxide and Titanium Dioxide Ingredients
•  Water Resistant (40 Minutes)
• Nourishes with organic Cupuacu Butter and Mongongo Oil which promotes softness and smoothness to boost lip's natural moisture and help improve the appearance of aging and thinning skin
•  Natural Minty Rose Flavor
And just a disclaimer, this is not sponsored nor am I under any obligation to talk about this lip balm, I just honestly love it! Also, I thought it would be nice to show you how I look on most school days and what makeup products I usually reach for.
This has been my go-to makeup look recently, it's quick, it's school appropriate and it doesn't take me as long to get ready early in the morning. The key to my no-makeup look is all about the skin, I spend most of my time making sure my skin is as flawless as possible but at the same time it looks natural.
Oh…and then I spend another 15-20 minutes trying to create the illusion of big, thick, bushy eyebrows when the reality is I barely have any.
Enough chit-chat and let's get to it!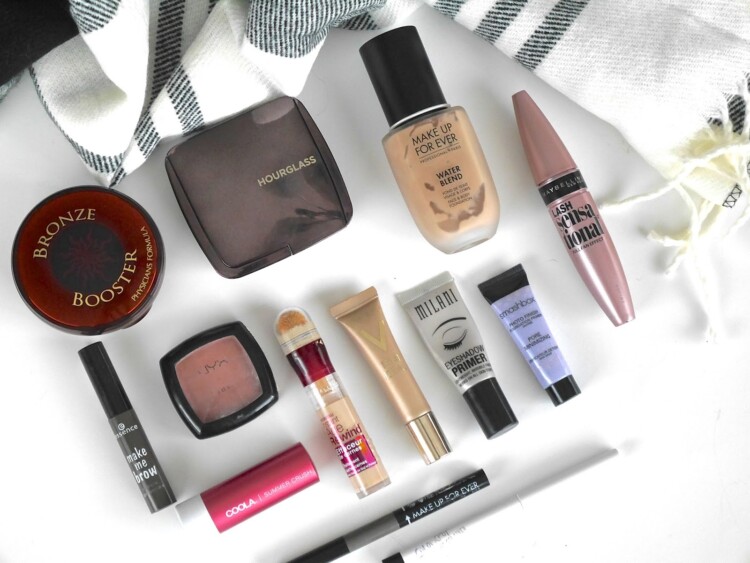 Somehow I don't know my own strength and managed to break my MUFE Pro Sculpting Bro pencil so now it's without a spoolie…
BASE
As I said earlier, I spend most of my time on my base in order to give the illusion I have very fresh, healthy and radiant skin so I always reach for Make Up For Ever Water Blend* foundations.  On the days when my nickname is Miss Spotty then I will use a mixture of Make Up For Ever Water Blend* and Make Up For Ever HD foundation. Sometimes I apply Smashbox Pore Minimizing primer but only on very small parts of my cheeks where I feel my pores are looking like volcanic craters. My go to concealer has been my old trusty Maybelline Instant Age Rewind in shade Neautralizer. It's very yellow so a little goes a very long way and I use my finger to dab and blend it into the skin. I love it as it's sheer and very brightening and then I will set my under eyes and the centre of my face with Hourglass Ambient Lighting Powder in shade Dim Light. To finish my base, I apply Vichy Teint Idéal Highlighter* (reviewed here) on top of my cheeks, bronze with Physicians Formula Bronze Booster in shade Medium – Dark and finally a light sweep of pink blush and my go to has been NYX Powder Blush in shade Dusty Rose.
EYES
I am still trying to finish my Milani Eyeshadow primer until today, I swear this damn thing lasts forever so I apply a light layer even though I'm not wearing lots of eye makeup. I then apply a light sweep of Physicians Formula Bronze Booster in my crease and on my lower lash line, tight line with ColorPop Gel liner in shade Swerve and finish the eyes with Maybelline Lash Sensational mascara. As for my brows, I always reach for the combination of Make Up For Ever Pro Sculpting Brow Pencil* and Essence Make Me Brow which gives me bushy but natural looking eyebrows.
LIPS
As I said earlier in the post, COOLA Mineral LipLux SPF 30 in shade Summer Crush has been my go to lip product every day. Most days I wear it on its own and occasionally I will layer a lip gloss on top if I wanted to look a touch more put together.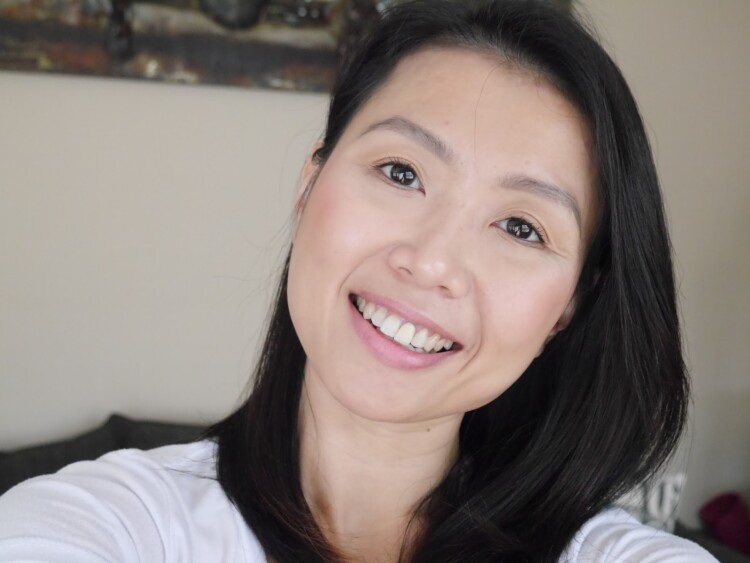 Please excuse my goofy face, I have no idea what or why I'm titling my head that way…
So there you have it, my version of no-makeup makeup which is my go to look 4 days a week. What's your version of no-makeup makeup? *Products marked with * are PR samples. Post contains affiliated links.