Summer this year seems to be slipping out of my fingers and sadly, I can't say I did anything special or worth mentioning. I've been working a lot…like a hell ton of lots and it's by my own choice. I guess my personality is to dive head first into the deep end and I seem to learn best through this method.
Sink or swim…occasionally I float aimlessly but the good news is my new job now almost feels like second nature to me.
While nothing I did this Summer is worth mentioning on here, I have a few products that are worth an introduction and the new Zoella Splash Botanics launch is definitely one of them. I was very kindly sent two products; Make A Splash Moisturizing Body Wash* and Quench Me Body Sorbet* and cheesy names aside, the products are seriously lovely.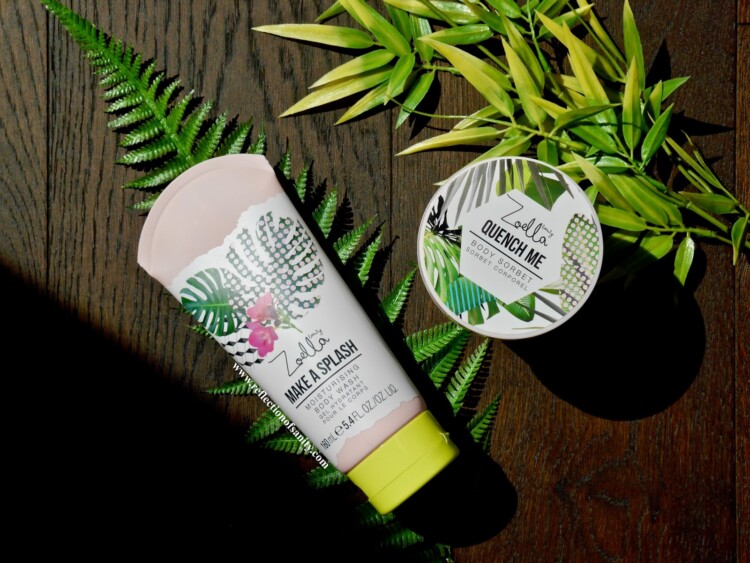 First and foremost, the scent of both products are absolutely divine. To my untrained nose the scent reminds me of lychee and watermelon with the former being the prominent one. Strangely enough when I check the ingredient list, it has coconut and lychee but no sight of watermelon.
ZOELLA MAKE A SPLASH MOISTURIZING BODY WASH*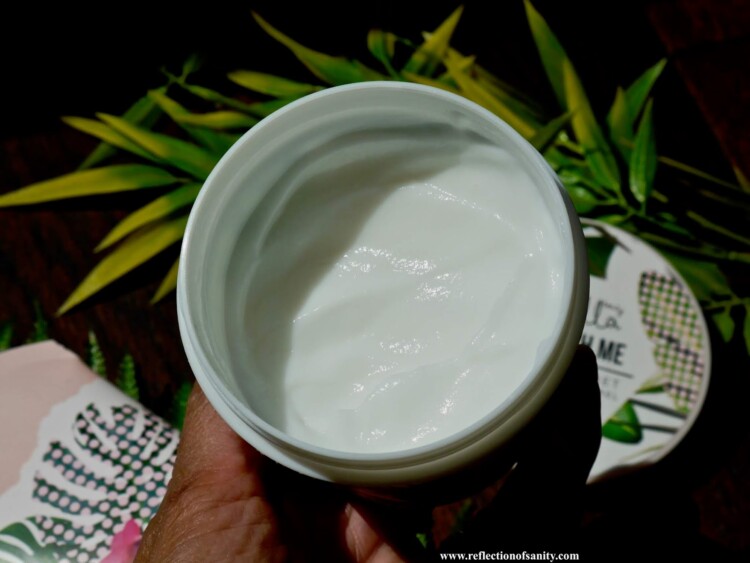 Initially I didn't know what to make of this body wash. I used it with a loofah just like how I do with all my body washes but it doesn't seem to foam up as much. I find myself using lots of product to get  the smallest foam and was ready to write it off as a fail.
Well…the instructions say massage onto wet skin which I obviously didn't care to read for the first two weeks.
When used correctly this body cream lathers quite well and leaves my skin feeling really smooth, soft and moisturized. This body wash is what I hoped Nivea In-Shower Lotion (which I truly despise) to be so thank you Zoella for getting it right.
ZOELLA QUENCH ME BODY SORBET*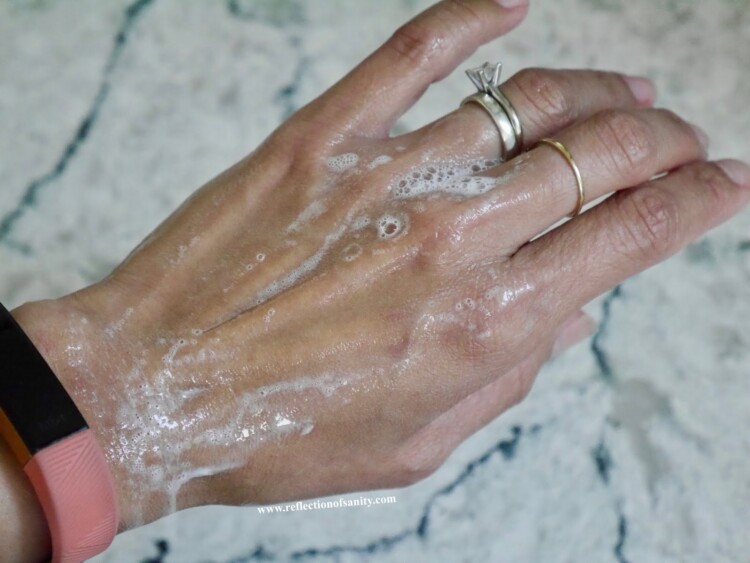 Long time readers know that I have been using a body lotion/cream/oil since I was a child so I tend to be very critical and fussy about them. Some sit on top of the skin and take forever to absorb, some are not moisturizing enough and others, well, they are okay but not memorable enough to warrant a repurchase. This body sorbet is accurately named as the texture is similar to a melted sorbet. It's creamy but absorbs very quickly. It does have a unique texture upon massaging it onto the skin, it felt like there was pulp but then nothing, just soft, well moisturized and yummylicios smelling skin. As I said, it's unique. I do find this body sorbet to be perfect for Summer because it's so light but it's not something that I would recommend for Winter. Zoella Splash Botanicals launch is definitely a hit for me or at least I'm a huge fan of both these products. I've also seen a few positive reviews on the other products from this range and I plan to check them out the next time I'm at my local London Drugs. Zoella Splash Botanicals range is available for purchase at London Drugs, selected PharmaSave and www.farleyco.ca. *Products marked with * were received for free but my thoughts and opinions are 100% unbiased, honest and my own. There is no place for any sort of BS here.