Another year, another Valentine's Day peeking around the corner. One half of the lovebirds is starting to get all starry eyed while dropping not so subtle hints on what is expected on this special day. The other half is starting to sweat his nuts off hoping, praying that he won't forget or get it wrong. Because on this special day where you're supposed to celebrate your love, there's no getting wrong in a small scale…there's only one scale; wrong means off with the head. Which head, I'll leave that to your imagination.
And from past experience, this is also the time us ladies are starting to play and create the perfect look for this special day. The makeup, outfit, shoes and even perfume…everything has to be right. Nobody wants flaky mascara, creasing eyeshadow or feathering lipstick while gazing dreamily into your loved ones eyes. Personally, I believe in celebrating your loved ones everyday instead of one special day but then again, I am old-er and some might say I'm not romantic.
Well, today I am here to introduce you to one of the smoothest, creamiest and most comfortable wearing lipsticks that I have ever tried; Arbonne Smoothed Over Lipsticks. For those of you who are unfamiliar with Arbonne, it is a cruelty-free company and has a huge list of vegan products. All products are also free of talc, tallow, carbon black, animal products or by-products, parabens, formaldehyde-donating preservatives, phthalates, formaldehyde, alkyl phenols, benzene, monoethanolamine, triclosan, synthetic dyes, hydroquinone, artificial sweeteners, artificial flavours, cholesterol, trans fats and mineral oil.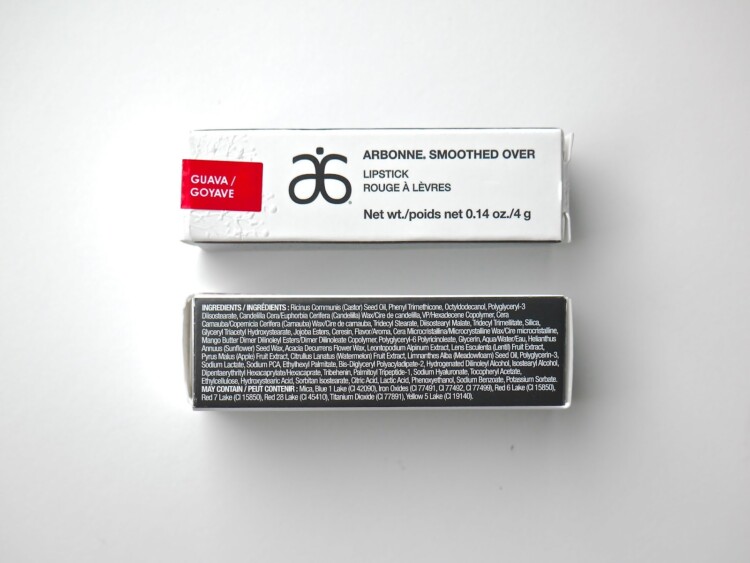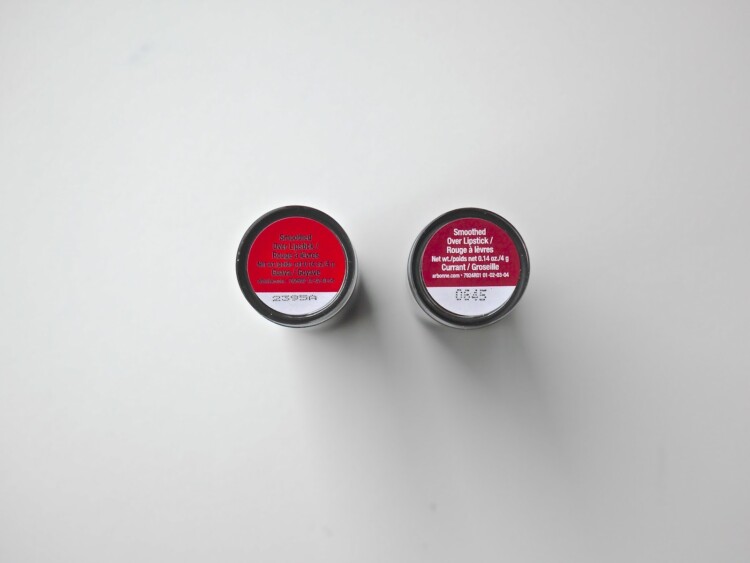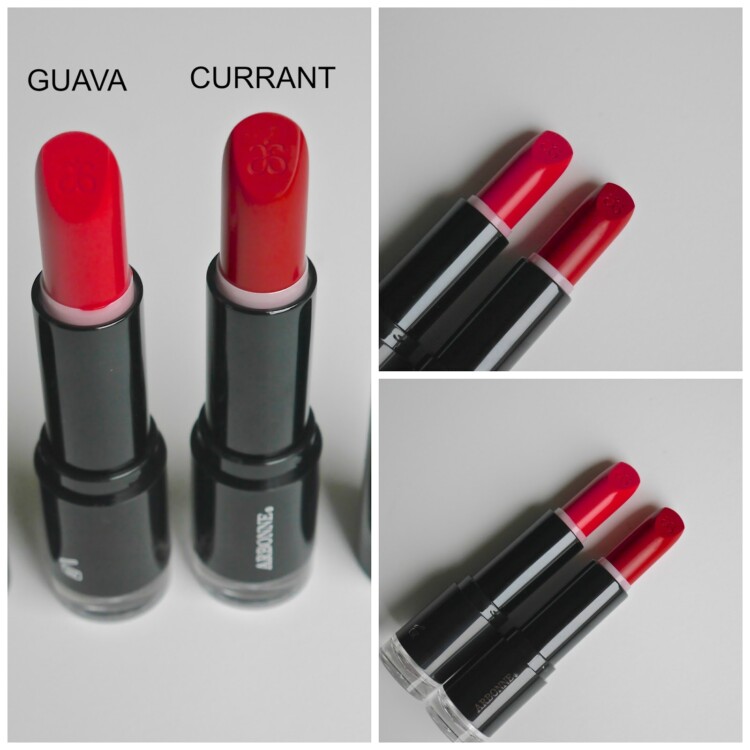 Picture edited to brighten but it altered the real shades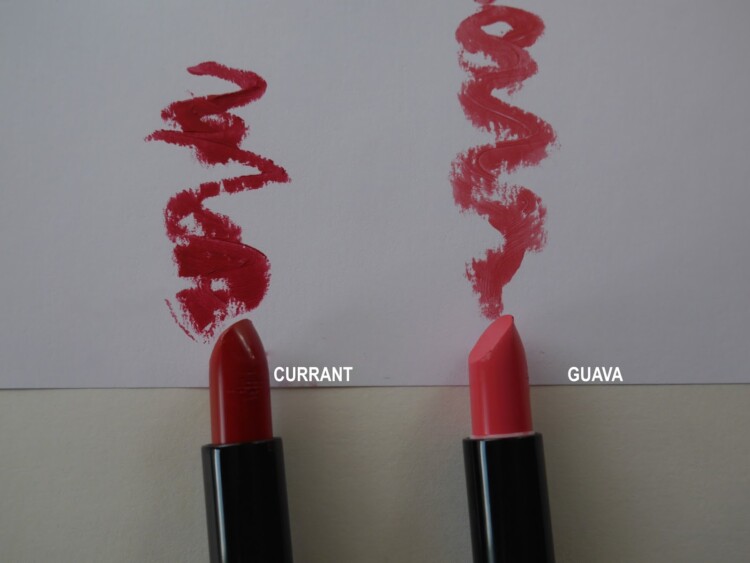 Picture in best natural lighting that I could get..effing winter!
"The Arbonne Smoothed Over Lipstick includes botanicals such as edelweiss plant that soothes dehydrated lips, and a complex of watermelon fruit, lentil and apple extracts for lip-volumizing effects and maximum hydration with a smooth, satin-glossy finish." Guava* (check here) is described as a daring hot pink however it showed up as a soft, pastel pink on my lips. It's the perfect everyday shade and I wore it every time I went to school with little tyke. It feels like silk, sits comfortably on my lips and doesn't feather without lip liner. It does have a very faint scent and taste to it but it dissipates quickly after application. I do need a few swipes to reach full opacity but I love that I could easily dress up or down with it. Take note that due to it's creaminess, I do have to reapply after eating but surprisingly it lasted up to 5 hours with only drinking. I think this shade would be stunning on very fair skin tone as it gives a subtle glow to the complexion.
Currant* (check here) is a gorgeous, sexy red that would certainly set the mood for Valentine's Day. Just like Guava*, this too felt like silk, doesn't feather and my lips remained comfortable and hydrated throughout wear time. It is opaque with one swipe and also has a very faint fruity scent to it. What I love most about Currant* is I easily get a 6 hours wear time with eating and drinking despite the creaminess and glossy finish!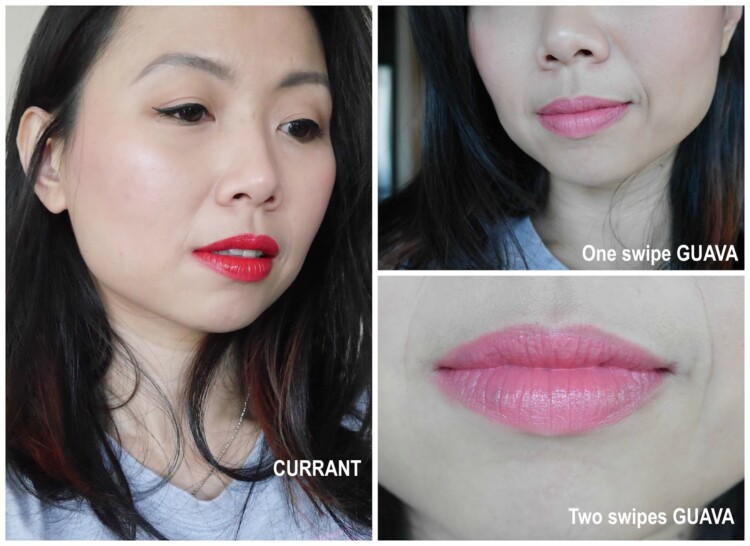 The only problem that I have with both lipsticks is they tend to migrate to the teeth so I have to be careful with my application. While it doesn't bother me as much, I think it's wise for me to point that out as I know it's a deal breaker for some.Arbonne Smoothed Over Lipsticks are retailing at $34.00CAD each and while I know it's not the cheapest option out there, it is vegan, formulated without gluten or parabens, dermatologists tested and hypoallergenic. Arbonne Smoothed Over Lipsticks can be purchased on Arbonne.com.
*I received this product for free but my thoughts and opinions are 100% unbiased, honest and my own. There is no place for any sort of BS here.