I feel like it has been forever since I last featured something from the drugstore. I believe I reviewed Almay mascara sometime mid last year? So today I thought I would show you guys a few drugstore products that are new to my stash.
This will not be a review post, it is just a quick rundown on drugstore makeup that I am currently testing. These products are also not new per se but they are new to me so if you have tried any of them then leave me your thoughts in the comments.
Most of these products were accumulated through work and I only bought two products; Wet n Wild MegaLength Mascara and NYX Prismatic Shadow in shade Liquid Gold.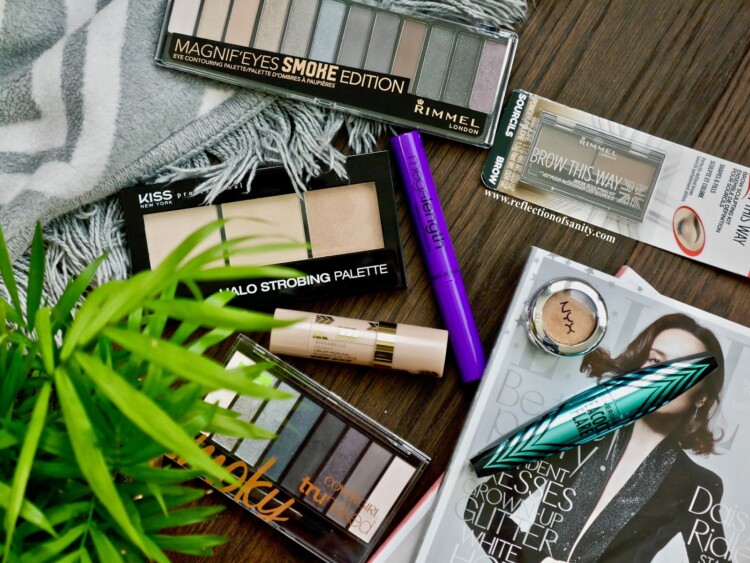 PALETTES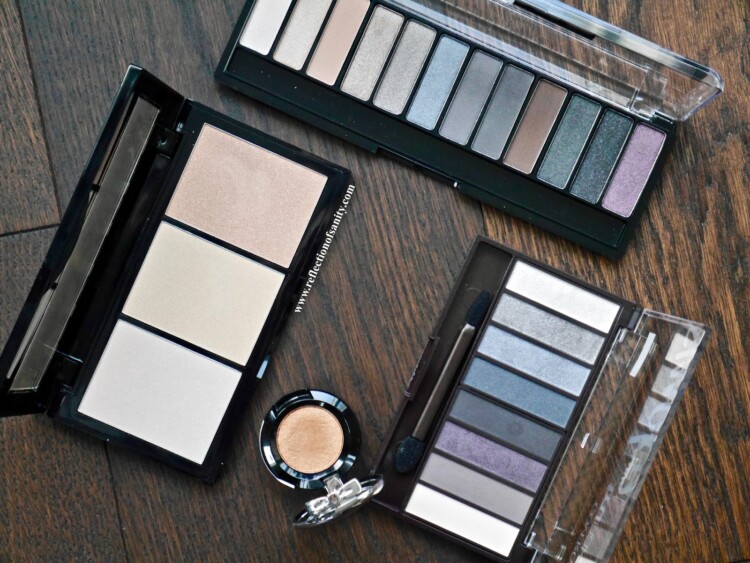 I'll be honest, I never ever have luck with drugstore eyeshadow palettes so I didn't have much hope for both Rimmel Magnif'Eyes SMOKE Edition and CoverGirl TruNaked Smoky. Surprisingly Rimmel palette has really good pigmentation and I actually enjoyed using it. No, the level of quality is nothing like the high end but it's by far the best drugstore eyeshadow palette that I have ever tried. I have yet to play around with the CoverGirl palette but will do so in the next few weeks. Watch out for some looks on Instagram.
KISS Professional Halo Strobing Palette was a gift from a dear friend and I have the Medium palette. Surprisingly I haven't used it but upon swatching, I find the texture to be stiff and dry. The pigmentation is also subtle but again, these are my impressions through finger swatches.
NYX Prismatic Shadow in shade Liquid Gold is actually a discontinued product. It has been on clearance since last year and I finally decided to buy it over the weekend. My first impression is very good, it's pigmented, the texture is soft and creamy and blends beautifully. It also lasted 9 hours with primer before I noticed some fading. You can see it in action here.
MASCARAS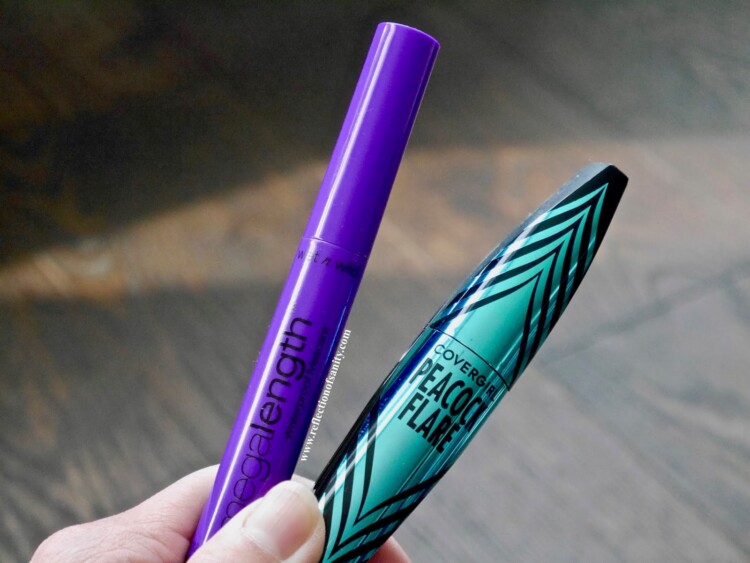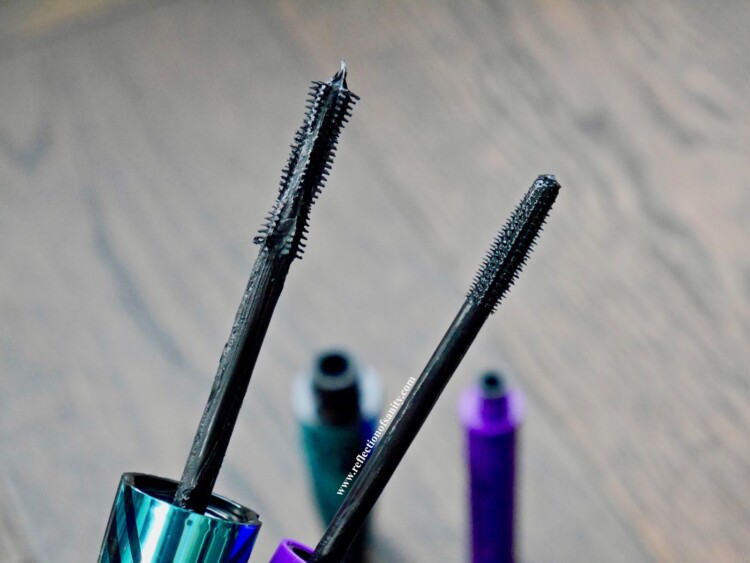 Back in 2015 – 2016, I swear I bought and tested 20 plus drugstore mascaras and I believe 95% were flops. I discovered Marc Jacobs Velvet Noir and then Sephora LashCraft Big Volume and there was pretty much no turning back until recently. I love L'Oreal Telescopic especially for my lower lashes and these two are the newest additions to my stash.
The jury is still out on Wet n Wild MegaLength Waterproof Mascara. It's an okay mascara but I find it to be very wet and it felt like it took forever to dry down. It didn't give much volume, didn't really hold the curl but did lengthen my lashes a little. I will continue to use it and maybe it'll get better as the formula dries down.
CoverGirl Peacock Flare is a complete wank. The brush reminds me of bareMineral Lash Domination mascara which I remember loving but the formula is so bloody dry. I get little dry, clumpy bits on my lashes on the first swipe! This mascara is not a peacock…it's just a cock and a limp one at that.
HIGHLIGHTER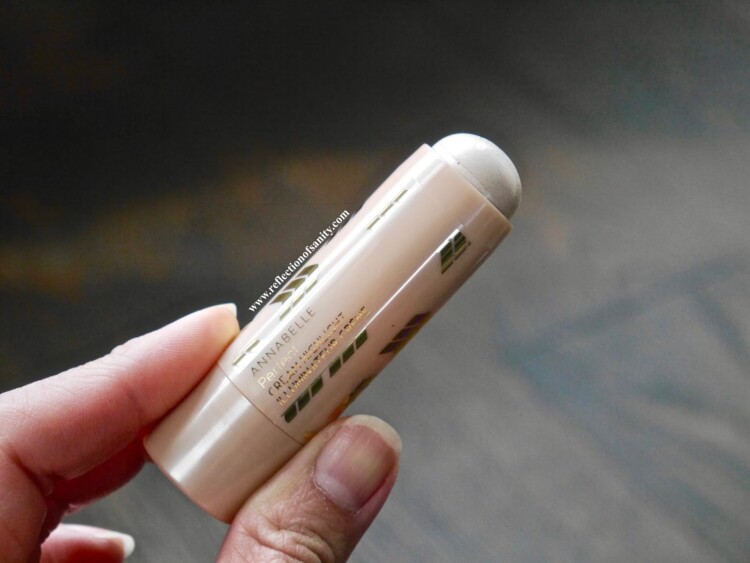 Annabelle Perfect Cream Highlight in shade Light Champagne is absolutely stunning upon swatching and I look forward testing it in the upcoming weeks. If you're wondering why I have been so slow with testing the highlighters, well, I haven't been wearing any the past few weeks. I stick to illuminating primers and occasionally liquid highlighters but such occasions are rare and few recently.
EYEBROW POWDER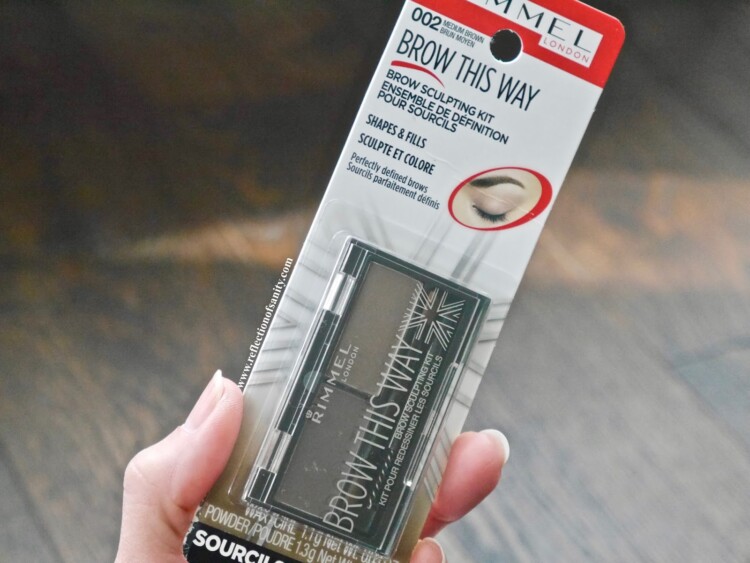 Last but not least, Rimmel Brow This Way Brow Sculpting Kit in shade Medium Brown which I have a feeling is a little too light for me. As you can see it's still in its packaging but I will give it a try soon and will share my thoughts either in an update post here on the blog or on Instagram.
So that's it for today, a very short overview of what drugstore products that I am and will be testing in the next few weeks. I must admit that I am stuck in a makeup rut these days, I do experiment with eye looks but other than that, I have been reaching pretty much for the same products all the time.
I hope to break out of whatever funk I am currently in with these new products so please let me know if you prefer an update post on here or mini-reviews on Instagram. Also, let me know which product you want me to try and feature first.
Have you tried any of these products?