Ever felt overwhelmed by the mass volume of new beauty brands, products, launches and trends? Well, if you do then welcome to my world. A part of me is tired of gimmicks, the in-my-face advertisements screaming about the newest miracle ingredient…I start yearning for scaled down, simple but effective and no bullshit brands and products.
So today let's take a step back and concentrate on a brand that has been the talk of the town for the past few years and is one of the frontrunners in the eco-friendly and green beauty world. Let's talk about Indie Lee.
I first came across this brand through Mili but didn't bother buying anything until recently. My reasoning is simple; 99% of my beauty shopping is done through Sephora. Indie Lee was available on Beautylish which is my second favourite online beauty site but it doesn't have the same perks as Sephora. So I waited and waited and the day finally arrived….Sephora now carries it. Unfortunately, it's only two products now but I hope/wish/pray the full range will be available soon.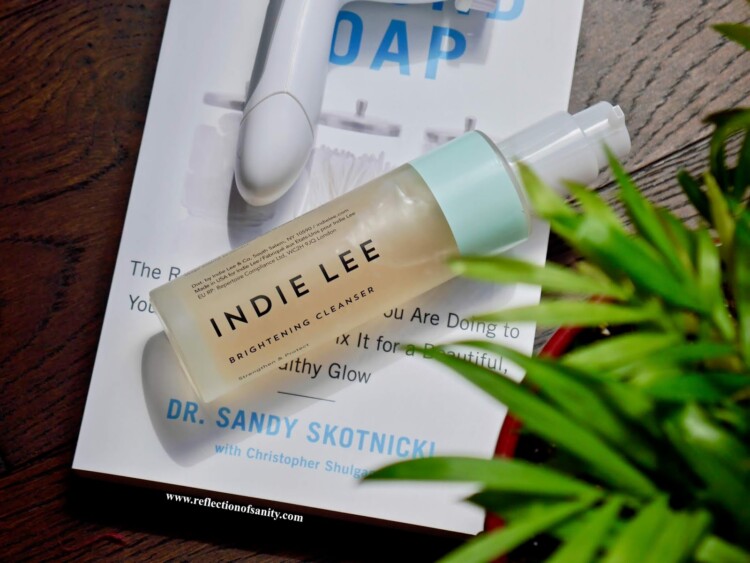 Indie Lee Brightening Cleanser is my first purchase from the brand and I plan to snag the cult favourite CoQ-10 Toner soon. I have been using the cleanser as my second cleanse for two weeks and I am head over heels in love.
The ingredient list is short and sweet, rich with vitamins, antioxidants and Omega 3.
Water, Decyl Glucoside (a mild and gentle, surfactant made with a combination of plant base fatty alcohols and glucose), Disodium Coco-Glucoside Citrate (surfactant made out of citric acid and coconut fatty acids), Coco Glucoside (surfactant derived from coconut oil and fruit sugar), Glyceryl Oleate (plant based emollient and emulsifier), Hydrolyzed Wheat Protein (phytho-peptides, used to retain water/moisture on the skin), Xanthan Gum, Fragaria Chiloensis (strawberry) Seed Oil, Lycopene (tomato), Propanediol, Ethylhexylglycerin, Potassium Sorbate. This cleanser is housed in a beautiful, heavy glass bottle and it smells wonderfully like a sweet fruity pastille. It has a gel like texture and it foams up amazingly well despite the lack of sulphates. It rinses off easily and cleanly with water and doesn't leave any residue on the skin. I use this every night paired with my Olay Pro-X brush and surprisingly I find it to nourish my skin instead of drying it out.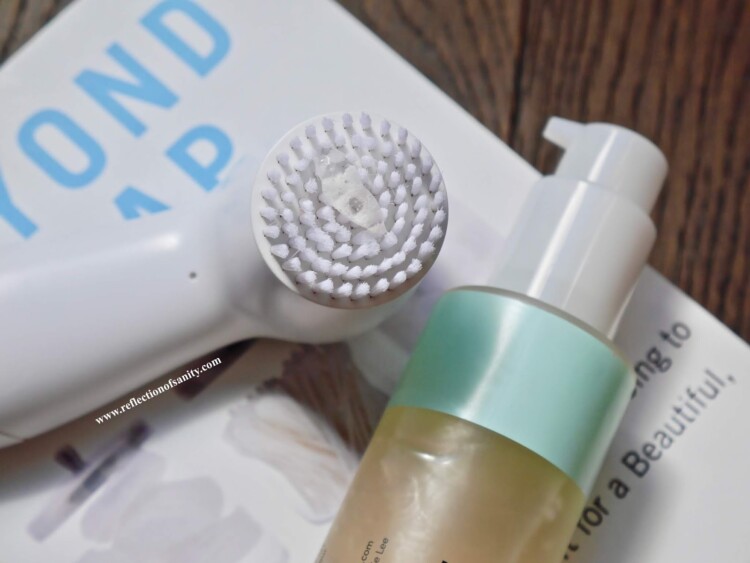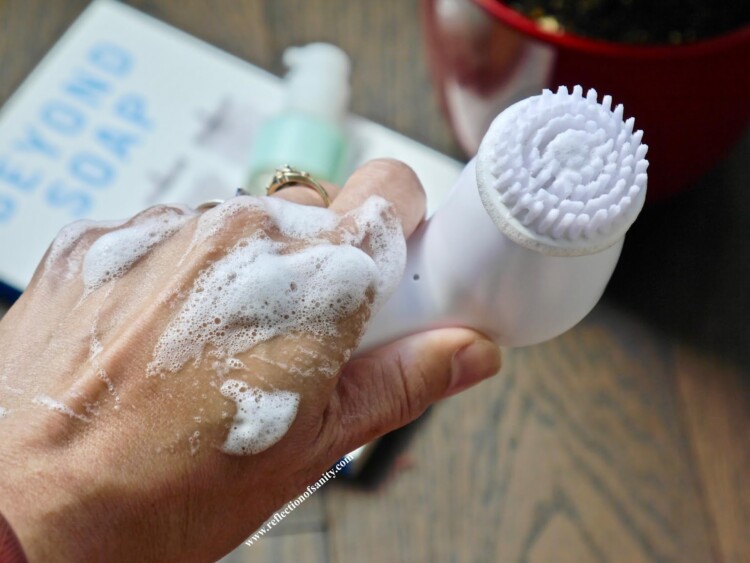 I can't attest to the brightening effect as I do use other products but one thing is for sure, this cleanser helps to calm my skin whenever it decides to be a twat. It instantly soothes my skin and the feeling of tightness and dryness will go away. Final verdict? I want to try every single product from Indie Lee after this. The hype is definitely real. Indie Lee Brightening Cleanser retails for $38.00CAD and is now available for purchase through Sephora.