How's winter over on your side? It has been relatively good on my side of BC, Canada with the temperature going down to the lowest of -3 Celsius. I am not complaining because I know there are other parts of the world that are literally an ice hell.
The past month has been an interesting one for me; I've been purging a lot of beauty products. It was a sad goodbye and a small part of me was screaming and kicking so desperate to find the stupidest reason to hold on to stuff that I knew I would never reach for. But in hindsight, I now have a better albeit smaller makeup collection and I am pretty much using everything in rotation.
Today I'm sharing my favourite lip products that I have been reaching for the most ever since the ground turned white with snow.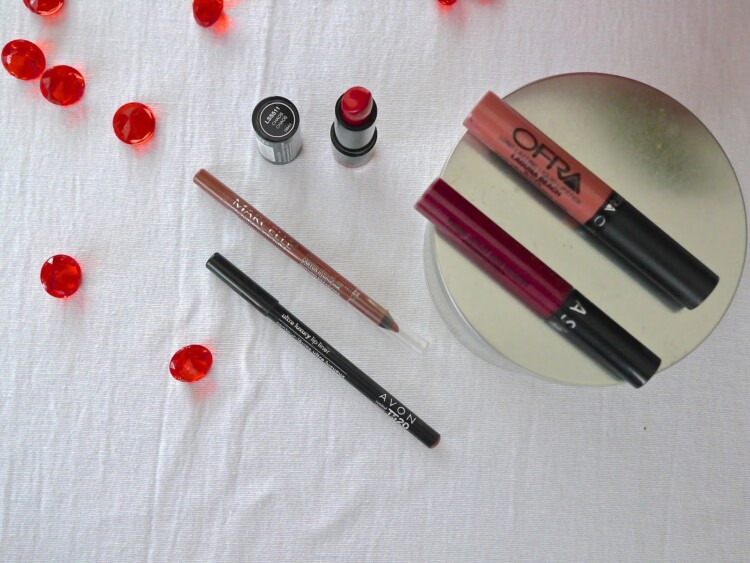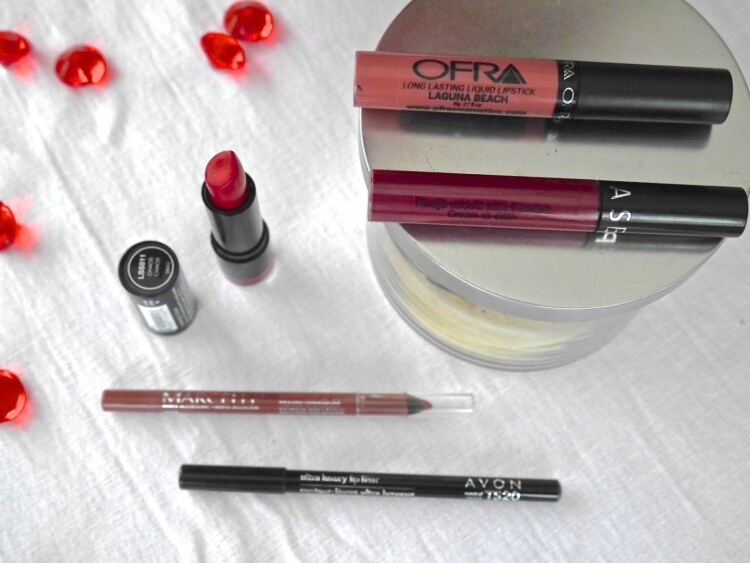 I know dark, vampy and berry lips are usually a favourite with many, surprisingly I have been wearing nude lips a lot. And for the millionth time, I have to give a shoutout to Ashley (check her blog here) for convincing me to start wearing lip liners. My two most reached for lip liners are Avon Ultra Luxury Lip Liner in shade Neutral (reviewed here) and Marcelle Waterproof Lip Definition Crayon in shade Nude* (reviewed here). Both lip liners are stunning and comfortable to wear on their own but I love layering OFRA Long Lasting Liquid Lipstick in shade Laguna Beach on the top.
Perfect nude lips, score! 
Have I raved enough about Sephora Cream Lip Stain in shade Blackberry Sorbet? I was so lucky to get my hands on this shade as it was the last in stock at time of purchase and it's easy to see why it's one of the best sellers. A gorgeous deep purple shade without being vampy, it's the perfect lip shade for the colder months. Stunning shade aside, the texture and formula are also winners in my book; creamy, long lasting, non-drying and comfortable, this is one of the most comfortable liquid lipstick formulas aside OFRA's liquid lipsticks.
Purging my lipstick collection meant rediscovering old flames such as this lovely NYX Extra Creamy Round Lipstick in shade Chaos (reviewed here). It's one of the most beautiful deep red that I own and I love wearing it with minimal makeup.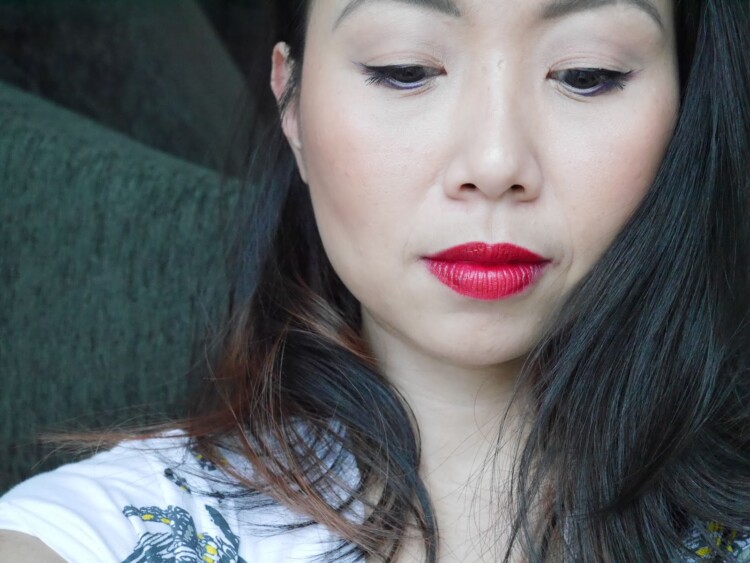 Wonky lipstick application, sorry!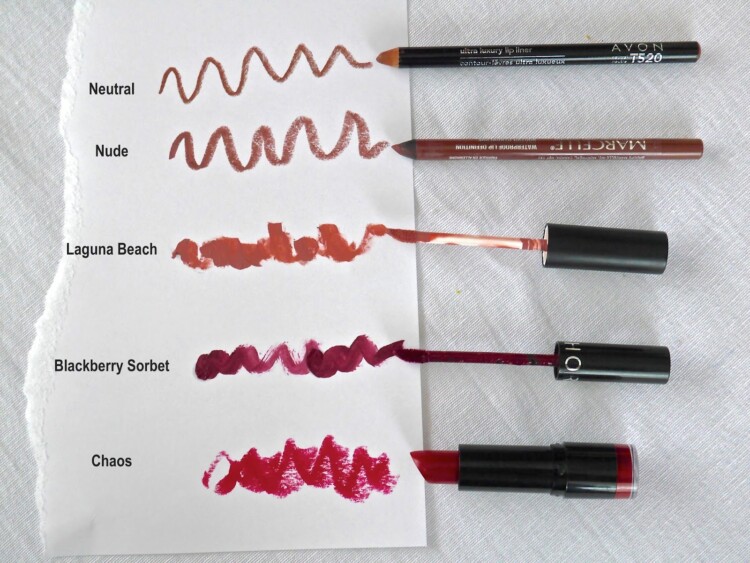 I think I'm about done with Laguna Beach  and frankly I am so happy because it would be my first time finishing a lip product! I plan to purchase more of OFRA Long Lasting Liquid Lipsticks (yes, it's really that lovely!) but first I need to finish more of my current lipstick collection. Fingers crossed! What has been your go-to lipstick during the colder months?