It took me a damn long while to come up with a proper, catchy or even remotely interesting paragraph for this post and I drew a blank. Actually I am mindlessly typing whatever thoughts that are running through my mind right now so if you see some sort of funny (not the ha ha funny but the other one, the wtf is in your mind type of funny) term, words, or phrase then please excuse it as my brain diarrhea.
But let's be frank, what else is there to be said about liquid lipsticks that hasn't been said by the beauty world? I have long wondered why an amazing brand like Make Up For Ever didn't jump on the whole liquid lipstick craze the last two years and waited until now to finally release some. And that some is a limited amount of 6 shades.
Was it worth the wait for Make Up For Ever Artist Liquid Matte Lipsticks?
Two words; FUCK YES!
These liquid lipsticks have to be one of the best formulas in the market and today I will be sharing three shades that I was kindly sent; 103 (Warm Beige)*, 105 (Rosewood)* and 109 (Praline)*.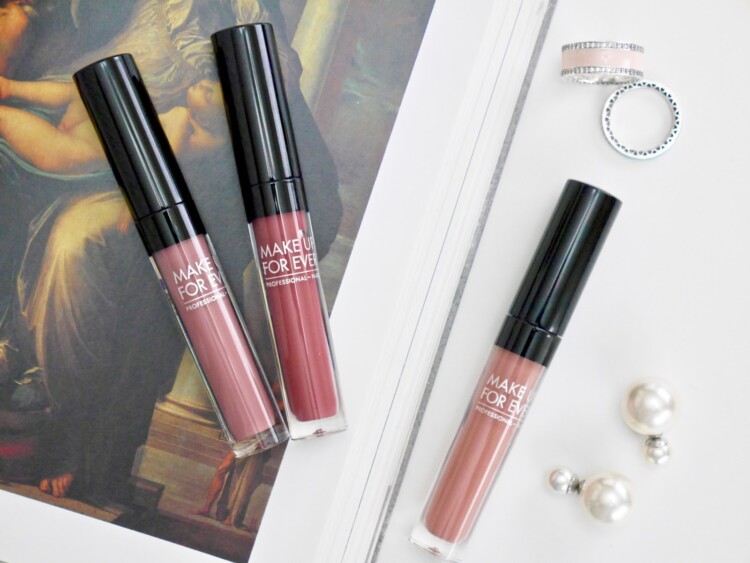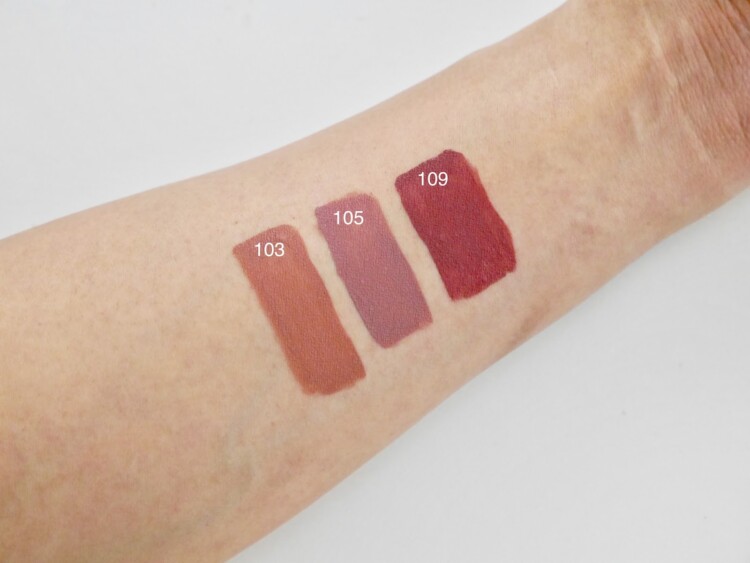 One of the first things to note is that while the shades look frighteningly light in the tube, they thankfully apply darker on the lips. There is no scent, at least none that I could detect and the texture is light and very pigmented. The good news is if you make a mistake filling in your lips, it's easy to remove the mistake as these remove easily and won't stain your lips and skin unlike others (I'm looking at you LaSplash Liquid Lipsticks).
These wear so comfortably and light on the lips that there were times that I even forgot that I had it on. It doesn't transfer and I easily get a 6-7 hours wear with drinking and eating a full meal. It does fade a little in the middle of the lips after a meal but I can easily reapply without having to remove everything beforehand.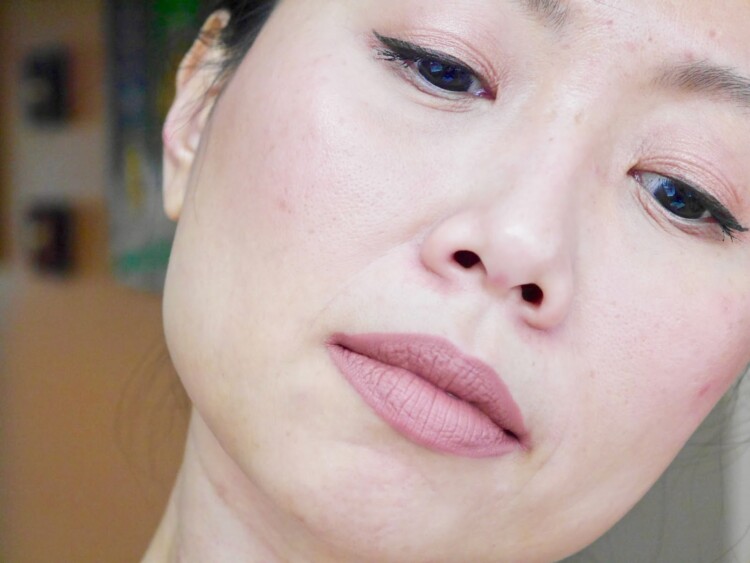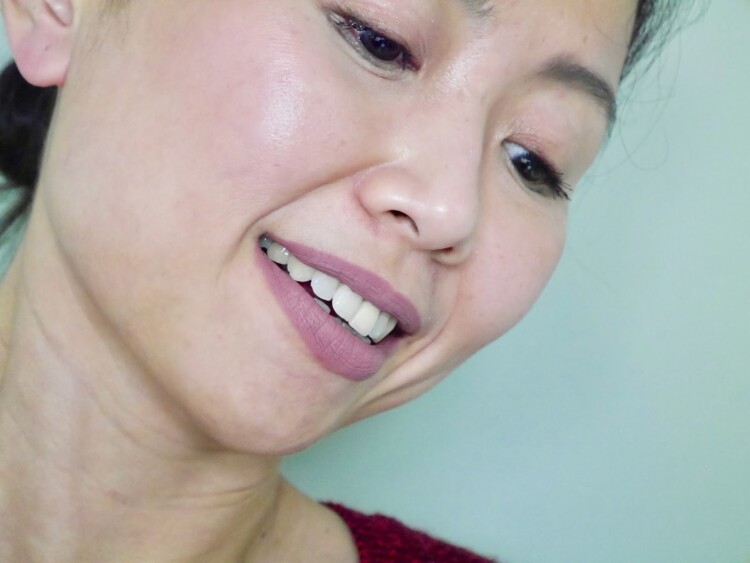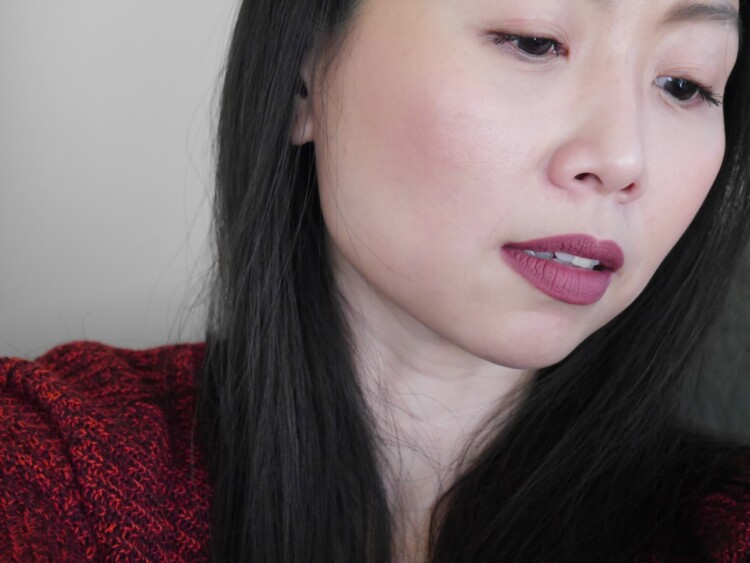 So what makes these superstars and why am I super excited about these? This is the first formula that allows me to smack and rub my lips together without any tackiness or product balling up. Yes, you read that right, you can smack, lick and rub your lips without any problem.
If you are a long time lover of liquid lipstick, if you are new to it or even if you hated the dryness, tackiness and discomfort of how most liquid lipsticks wear, I believe these will pleasantly surprise you. My one wish is Make Up For Ever will soon release a bigger variety of brighter and bolder shades in the very near future because I honestly feel the formula will appeal and appease the beauty mass. Make Up For Ever Artist Liquid Matte Lipsticks are available for purchase through Sephora.ca for C$25.00 each or Sephora.com for C$20.00 each.
*Products marked with * were received for free but my thoughts and opinions are 100% unbiased, honest and my own. There is no place for any sort of BS here.