Avon has been really upping their game in the past 3 years especially on the skincare front. One of Avon's most recent launches is the new NutraEffects Active Seed Complex range which contains four categories; ageless, balance, hydration and radiance. The new NutraEffects range is centred on chia seed which is full of omega-3 fatty acids and antioxidants. As a bonus, the range is also hypoallergenic, allergy tested and free of paraben and dyes which makes it suitable for all skin types including sensitive skin. I was kindly sent night creams from the Ageless and Radiance ranges and have been testing both since last November.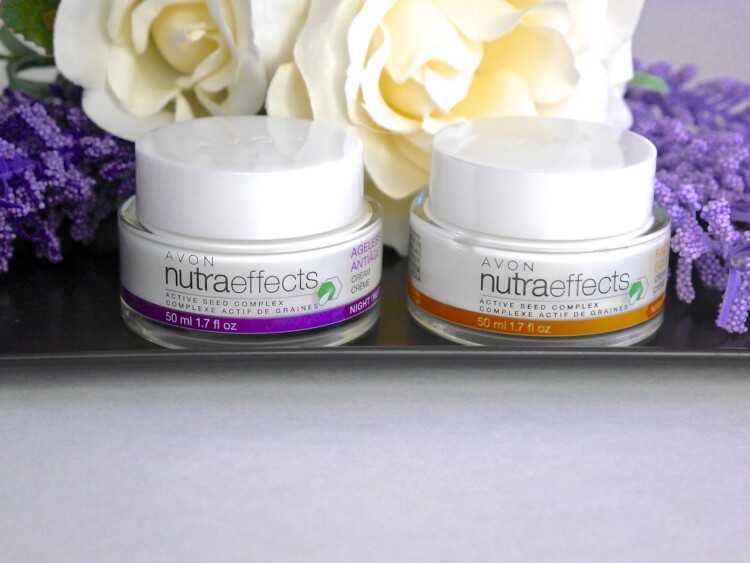 NutraEffects Ageless Night Cream (on sale for C$16.49/50mL)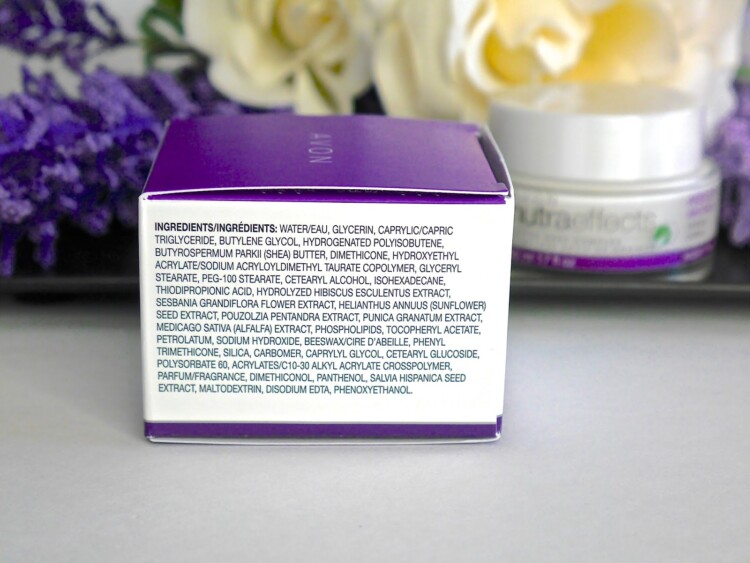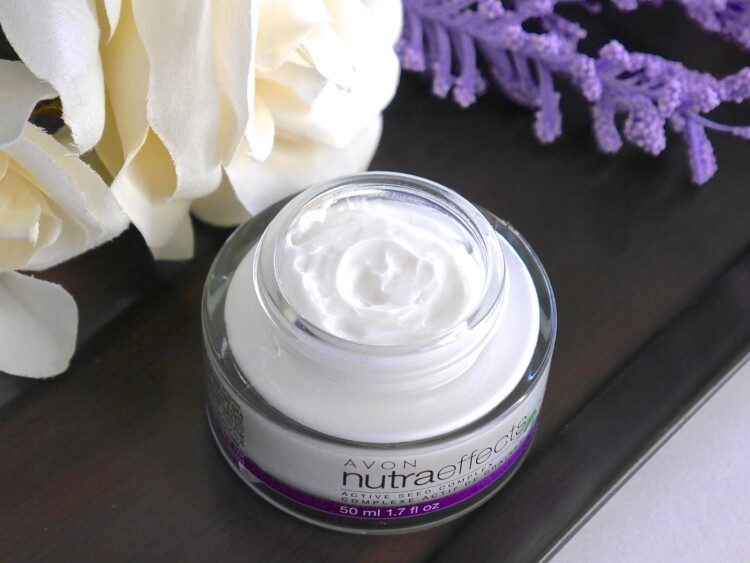 The two key ingredients in the Ageless range are chia seed and pomegranate extract and promises to restore skin's youthful fullness within two weeks. Personally that sounds like a tall tale to me and after testing it for a month, I find it to work just okay.
The cream has a thick texture but surprisingly felt light as I massaged it into the skin. There is a scent to it but that is common in all Avon's skincare however, the scent is not overpowering. My skin does feel great upon application however I find my skin feeling tight after 3-4 hours and I will need to lock in the moisture with a facial oil on top.
I am actually surprised at how my skin reacted towards this cream as the ingredient list is actually pretty good and full with moisturizing ingredients. I do blame it on the crazy winter that I'm experiencing on my side of Canada this year. It's been snowing a lot and after 3 weeks of sun, it's snowing non stop again over the weekend for the third time this winter.
I will definitely need to try this cream again after winter and will have to report back on how I get along with it then.
NutraEffects Radiance Night Cream (on sale for C$16.49/50mL)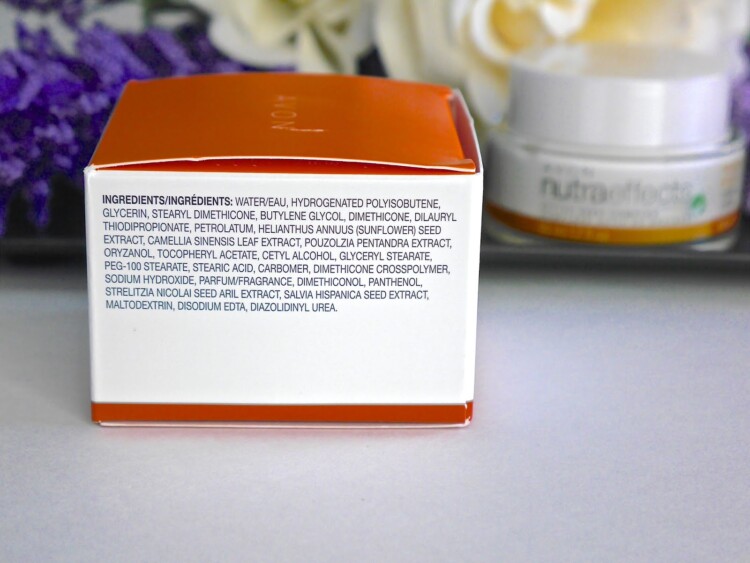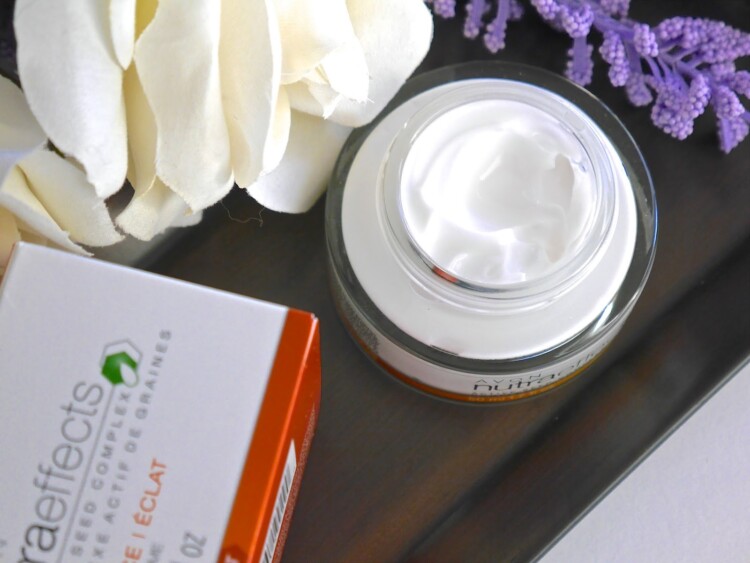 Guys, I love this night cream. I love how my skin feels and looks but again, it's not moisturizing enough. I have to lock in all the moisture with facial oil on top but my skin always looks fresh and radiant the next morning.
Just like the Ageless Night Cream, this too has a soft perfume scent to it and the texture is also similar; thick but fast absorbing upon application. I do find myself reaching for this almost every night despite being not moisturizing enough and my skin is noticeably smoother and healthier. It doesn't have any effect on my pigmentations or spots (I have a bad habit of picking at them so the scars last forever) but it doesn't bother me as much as I have a specific serum for that. I know this review isn't much because I will have to test both again during Spring when the weather doesn't wreck havoc on my skin but just wanted to let you guys know the progress I'm making with both so far. I am definitely more impressed with the Radiance night cream and I plan to try the day cream which has SPF20 soon. I do think both creams are well suited for dry to combination skin (mine has been extremely dry due to the weather) however I'm not sure if oily skin will enjoy them due to the thicker texture. That said, you really can't go wrong with the price and I honestly think it's worth checking out Avon's new NutraEffects range. What are your thoughts on Avon's new skincare range? *I received these products for free but my thoughts and opinions are 100% unbiased, honest and my own. There is no place for any sort of BS here. ps: I know I have been really behind replying and visiting blogs but everyone in the house is down with stomach flu and pretty much bedridden. I promise I'll be back as soon as everyone in the house is well. How was your weekend?