Happy New Year and I hope you lovelies had an amazing Christmas and New Year celebration! 10 years ago, I would have still been recovering from a massive hangover from non stop partying but these days I would get a massive hangover after three cans of beers.
I am much older so my body doesn't bounce back as quickly but obviously I am none the wiser hence I am still waking up with a hangover on some mornings. Before I get any of you confused if we are here today to discuss my foolishness which we are not, let's get to the real topic of the day.
Rouge Bunny Rouge is a brand that has long intrigued me. I very rarely read, hear or see anything on it but whenever I do, the reviews are more often than not glowing. This British brand is one that isn't about trends or fads, it doesn't 'release' new shades, collections or collaborations every two seconds instead it opted to stay true to itself.
If you browse through their online store, you will quickly notice that they have a small but adequate amount of products. You will not be overwhelmed by hundreds of lipsticks and you will not spend hours trying to make up your mind.
Personally I find one of the biggest appeals of Rouge Bunny Rouge is the fact they are elusive. They are available in stores (store finder) only in limited countries and with the exception of Tehran, Iran which has 11 stores carrying the brand, the other countries range between one to three stores. The good news is their online store offers free worldwide shipping on all orders over €50 which makes it easier to get your hands on their products.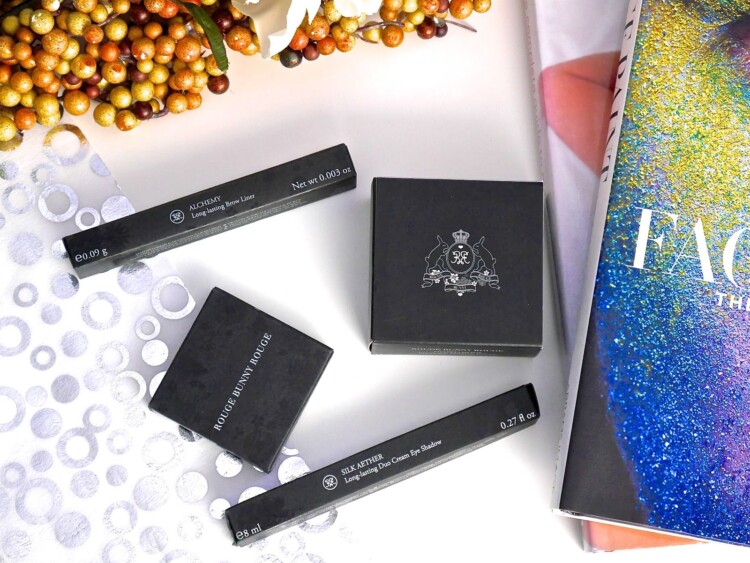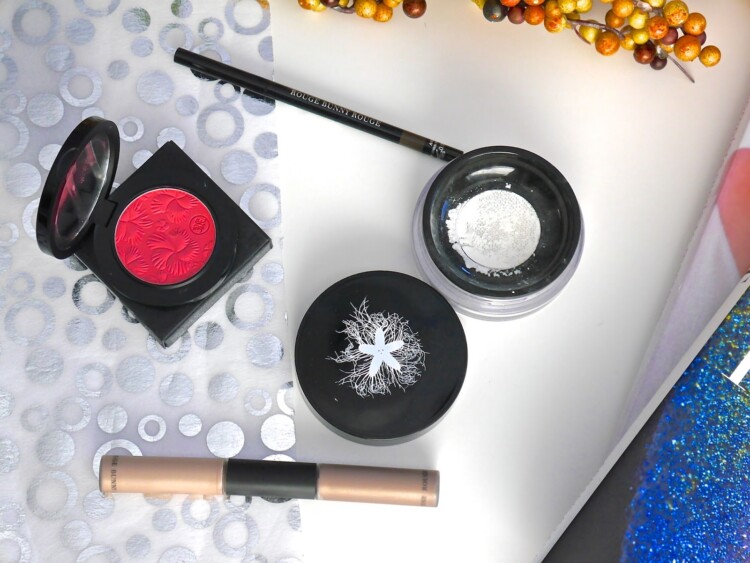 The fist thing that I noticed is the packaging. Unlike other brands that opt for expensive metals, sleek and chic approach or downright gimmicky approach (I'm looking at you Benefit), Rouge Bunny Rouge offers simple but sophisticated and classic packaging. The simple black name print on the packaging, the embossing on the blusher and the logo on the powder gives the illusion of unpretentious timeless beauty.
LONG LASTING BROW LINER (ANTIMONY*) €26.00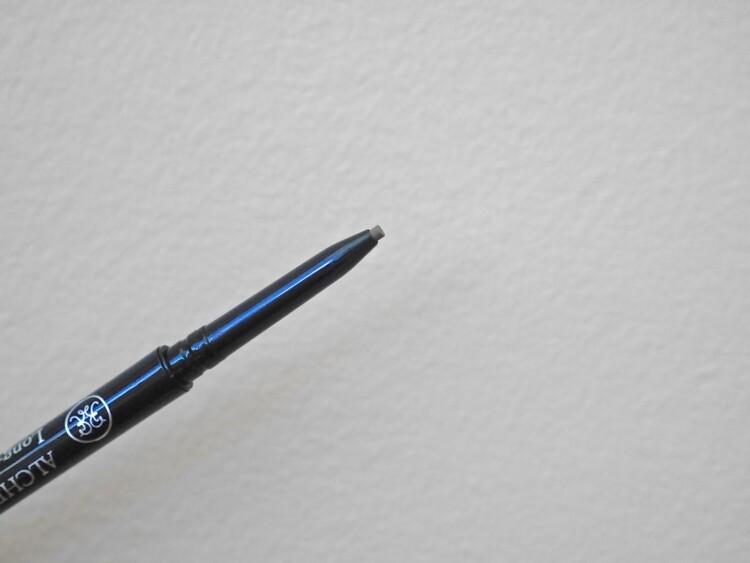 I would be lying if I say this eyebrow pencil is groundbreaking new but the fine nib is very slightly stiffer than most that I have tried. The stiffer texture makes it impossible to overdo your eyebrow and the end result is always a subtle, natural looking but one that lasts forever. How long I hear you ask? Well, it lasted a full 8 hour shift, survived sweat, me wiping my face and still look as good as new after 11 hours. You will not get a nasty surprise of walking around with half your eyebrow missing with this pencil.
LONG-LASTING DUO CREAM EYESHADOW (GOSSAMER WING*) €42.00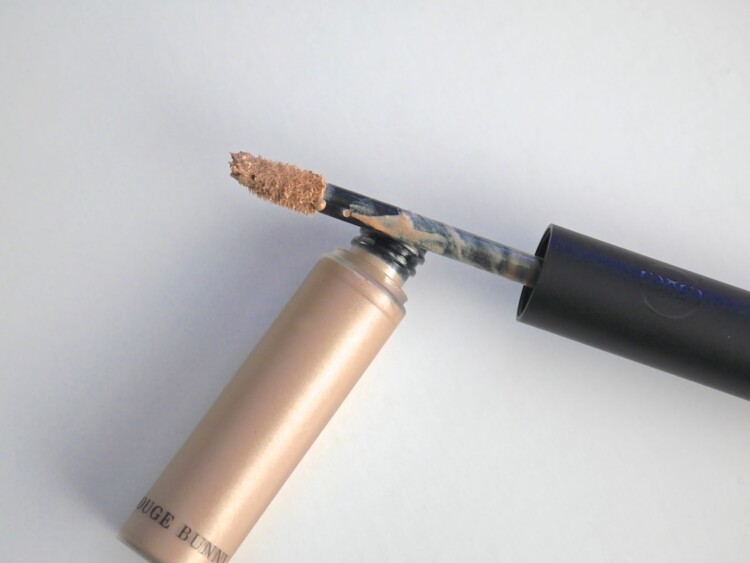 This duo cream eyeshadow has to be one of the best that I have ever tried. Initially I was very apprehensive as I have very little luck with cream eyeshadows. Most if not all that I have come across go on patchy, almost impossible to layer and crease and fade on my dry eyelid within a couple of hours despite using a primer.
There are no words to describe my surprise at how this duo did the opposite; layers beautifully, blends like a dream, lasted 10 hours without fading or creasing with primer and glittery eyeshadows adhere perfectly on them. The texture itself is a mousse in contrast to the usual cream/liquid and the best method to apply is with a finger as opposed to a brush.
Is there a negative that I can say about this duo? No, they are perfection in their simplicity.
ORIGINAL SKIN BLUSH (ORPHELINE*) €31.00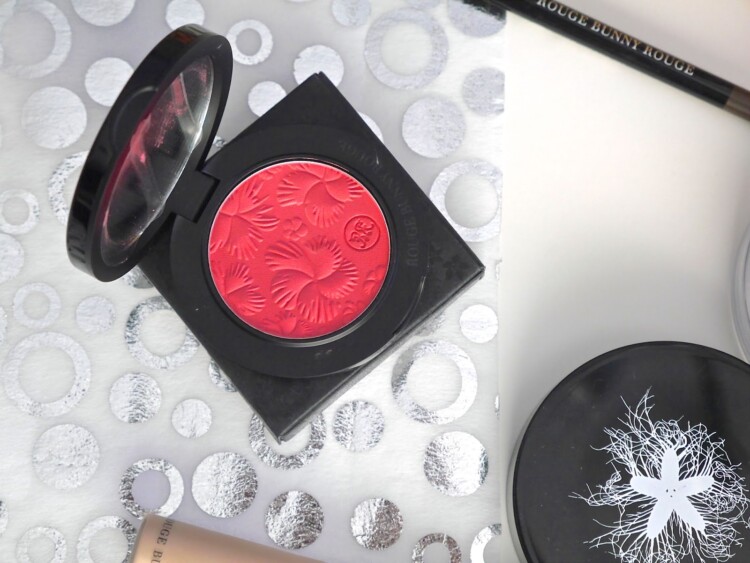 Move over Marc Jacobs Air-Blush as there is a new sheriff in town, ladies and gentlemen meet one of Rouge Bunny Rouge best selling, cult favourite original Skin Blush in shade Orpheline*. My heart skipped a couple of beats as soon as I opened the compact, the embossing itself is a work of art.
I must admit I was taken aback at how bright and bold the shade is but gosh, the texture is beautiful. and the powder is very finely milled and blends beautifully into the skin. I thought it would give me instant clown cheeks but on the contrary, it actually goes on subtly and allows me to layer the intensity. Even when I thought that I had applied a little too much, the result was still natural and I looked like I just finished a marathon or 2 bottles of sake. This blusher by far has the best lasting power that I have ever tried as I only started to notice fading at the 12 hour mark.
Pricey? Yes but oh so-bloody good.
IMPALPABLE FINISHING POWDER (DIAPHANOUS*) €40.00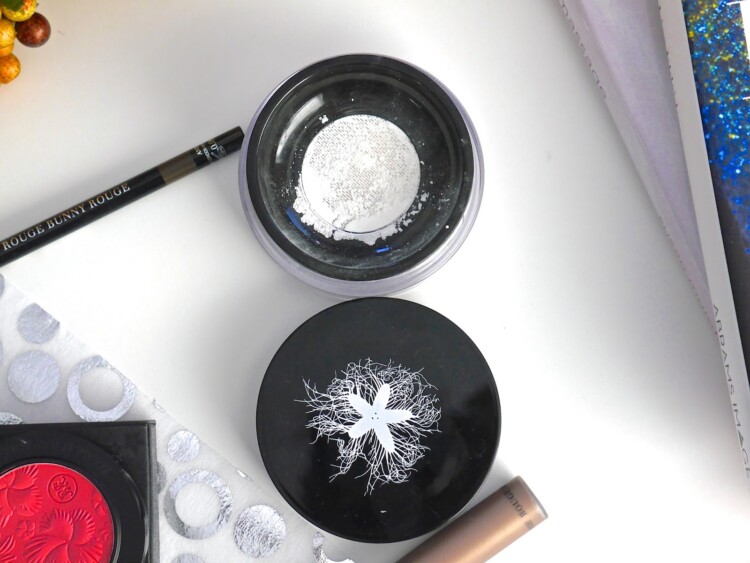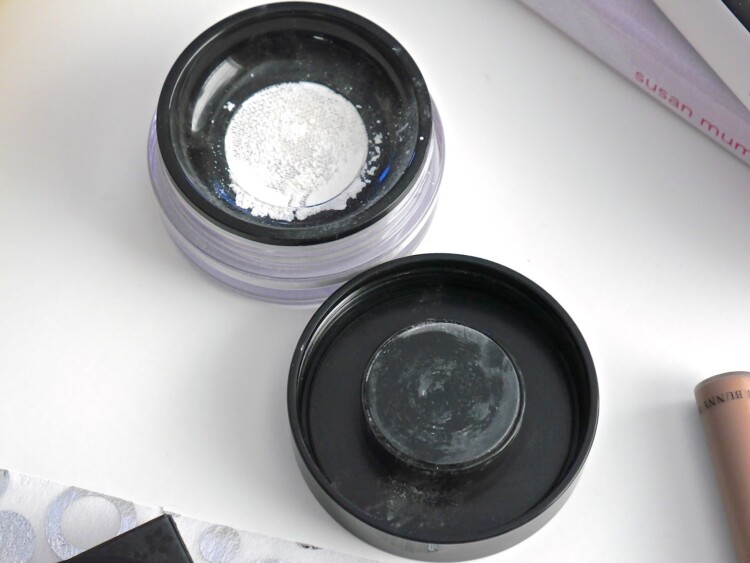 'di·aph·a·nous
dīˈafənəs/
adjective
(especially of fabric) light, delicate, and translucent.'
I don't think there is a more appropriate name for this powder as diaphanous perfectly describes it. I first heard about this powder through one of my favourite YouTubers, Karima McKimmie. She uses it in most if not all of her tutorials and she raves about it each time so when this little gem arrived in the package, I think I died a little inside due to overexcitement.
And it didn't disappoint.
First let's talk about the packaging, why can't every single beauty company give us this same packaging for loose powder? It has a springy fine mesh in the middle which allows me to either lightly dab my brush straight into the powder without getting too much product or lightly tap the needed amount without getting powder everywhere. It's the smallest details that matter the most and this packaging is GENIUS.
The powder itself is one of the most finely milled ones that I have ever come across and not only is it invisible to the eye, it also gives a beautiful blurring effect to the skin. I find that the fine lines under my eyes and my forehead are less noticeable whenever I use this. It's also amazing at oil control as it keeps my forehead from shining like a beacon.
Two words, holy grail.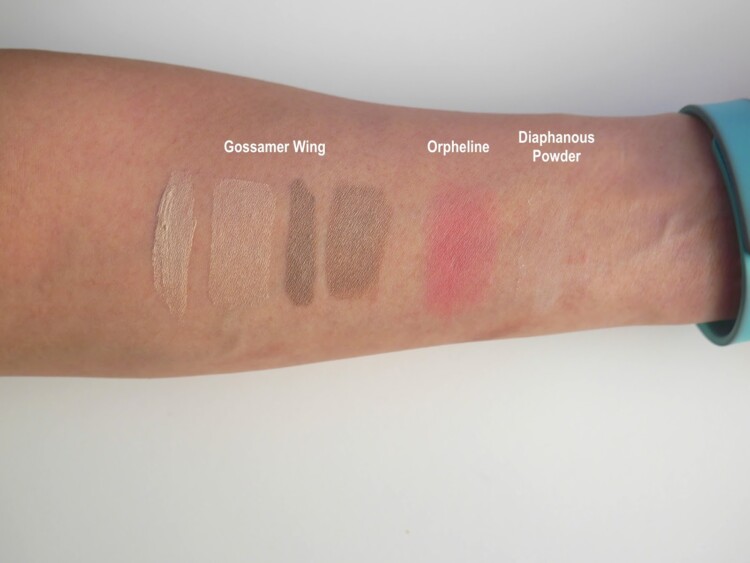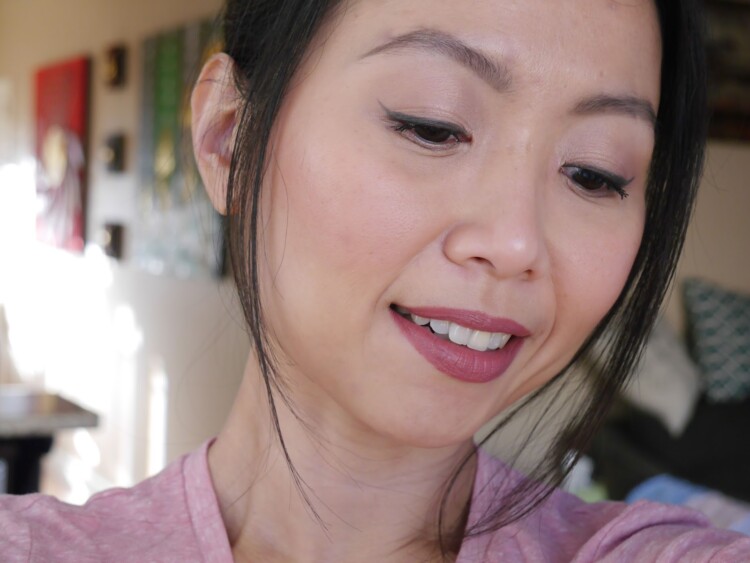 Wearing: A little wash of Rouge Bunny Rouge Gossamer Wing* all over the eyelids, Antimony* on the brows, Orpheline* on the cheeks, Diaphanous Powder* to set my under eye concealer and t-zone and Bite Beauty matte lipstick in shade Glace
Truth be told I had no idea what to expect when I was first given the opportunity to explore Rouge Bunny Rouge. I was ready to dismiss it as 'just another overpriced' brand but I am happy to be proven wrong. If you are looking to invest in high quality, amazing makeup that you can wear for all occasions then I highly suggest checking out Rouge Bunny Rouge. I promise you will not be disappointed.
If you are interested to discover Rouge Bunny Rouge then enter code 'RBR-REFLECTIONOFSANITY20' at checkout to receive 20% on all orders. Code available until end of March 2017.Are you familiar with Rouge Bunny Rouge?
*I received these products for free but my thoughts and opinions are 100% unbiased, honest and my own. There is no place for any sort of BS here.