Have you ever discovered something that is so wonderful that you are reluctant to share it with the world because you're afraid it might get discontinued, reformulated or even worse, the price gets jacked up? Well, this is how I feel about Skinceuticals Triple Lipid Restore 2:4:2*.
This is heaven in a jar and gosh, I wish I don't love it as much as I do because of; 1.) the price almost gave Mr Platt a stroke 2.) it seems to be always out of stock. Skinceuticals Triple Lipid Restore 2:4:2* is a lipid restoring moisturizer and aims to improve signs of ageing.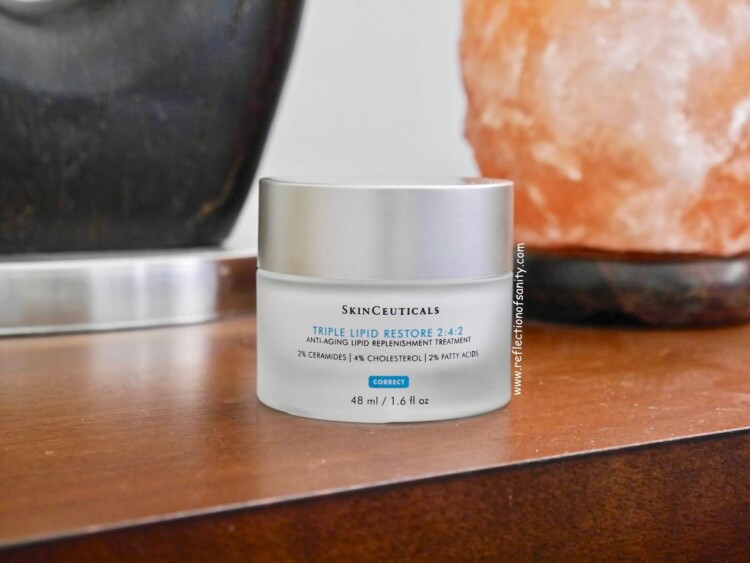 What are lipids? (from Skinceuticals) "Lipids are natural compounds found in the skin. While there are many kinds of lipids, ceramides, natural cholesterol, and fatty acids are the predominant forms. With age, lipid production declines, impacting barrier function and natural self-repair. As a consequence, accelerated visible signs of ageing appear such as skin roughness, uncomfortable tightness, dullness, and loss of facial fullness." I couldn't find the full ingredient list of this moisturizer on Skinceuticals website however, I managed to see it on Allure.com. I won't be posting it on here as I am not sure how accurate the list is but if you are curious then have a peek here and you can see it in fine print at the end of the article. Skinceuticals Triple Lipid Restore 2:4:2* key ingredients are 2% pure ceramides 1 and 3 which improve skin's barrier functions and increase hydration, 4% natural cholesterol to improve elasticity and finally, 2% fatty acids to restore overall lipids balance. If the ingredient list published with Allure is correct then it's also rich with humectant and antioxidants. Skinceuticals leaves no stone unturned; the packaging is a heavy glass jar and the texture of this unscented cream is like nothing that I have ever tried before and I have tried plenty. It's rich, emollient but its silkiness and smoothness are out of this world. It literally is the softest, silkiest and smoothest cream that I have ever applied. Its richness is not to be confused with heaviness, tackiness or oiliness. It's rich but lightweight at the same time, a little goes a long way and absorbs almost instantly leaving the skin looking plump and healthy. It wears beautifully with facial oils and is beautiful under makeup. It never causes pilling or make my makeup move, instead, all my primers and foundations glide smoothly on top.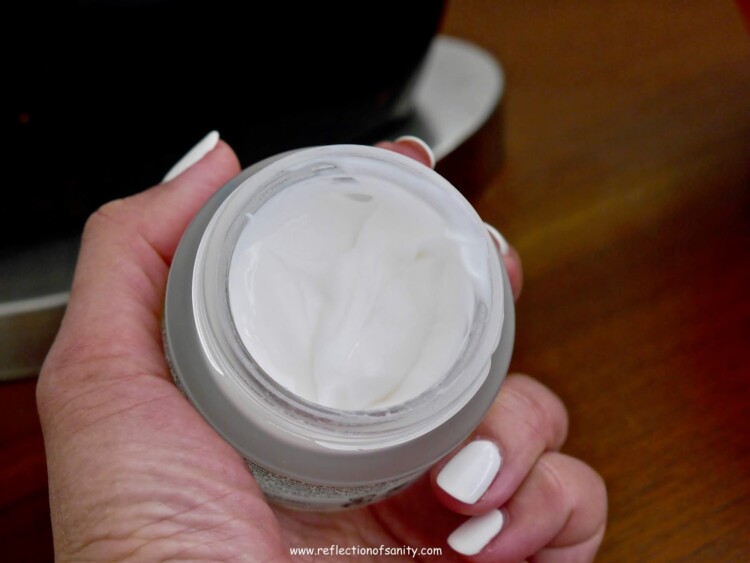 I have been using this for almost two months and I must say, if I can only use one moisturizer for the rest of my life, this would be it. The way it hydrates my skin is like no other and after almost two months of consistently using it, my hormonal breakouts are nowhere to be seen, pigmentation has faded considerably, fine lines are much softer and the overall radiance and glow are better than ever. I love this moisturizer, there is no doubt about it however, this little jar of luxury is not an overnight miracle. My only thought after the first month of using it was this is an overpriced, lovely feeling moisturizer. A week later I started noticing how soft, smooth and healthy my skin looks. At the 6th week mark, I started to realize that I haven't experienced any breakouts, my skin glows like a 20-year-old and I barely need a concealer. If you have a generally iffy skin or if your skin is dry and dehydrated then I highly recommend giving this a try. Yes, this is pricey AF but a little goes a long way. I have been using it twice a day, 3 times a week for 2 months and I am only a third through the jar. I've always believed that skincare is an investment and Skinceuticals Triple Lipid Restore 2:4:2* is worth every single penny. *Product marked with * was received for free but my thoughts and opinions are 100% unbiased, honest and my own. There is no place for any sort of BS here.