There are some beauty products where I am proud to refer to myself as a 'seasoned pro' because I have been using since a very young age or, I have so many of them that I am a borderline hoarder.
Products like lipsticks, eyeliners, mascaras, serums….moisturizers, cleansers…and facial masks. You know, the normal stuff that anyone and everyone would hoard.
And today I will be talking about one of the things that I have been using since a very tender young age and when I say 'tender young age', I mean…since I was a toddler. Ever since I can remember, my mum had always applied body lotion on me and it's now second nature to me.
But using something for that long sometimes will make the novelty wear off; you will start to think 'you tried one then you have tried them all' and that's pretty much how I feel about body lotions in general. I honestly don't think there's much difference from one body lotion to another, other than different brands with different promises. Unlike body oils which make my skin glow and feel super smooth and luxurious, I find body lotions to moisturize and that's pretty much it.
So when Vichy Ideal Body Aqua Sorbet* arrived at my doorstep, I must say I was pretty nonchalant about it.
But I was wrong…I was very wrong.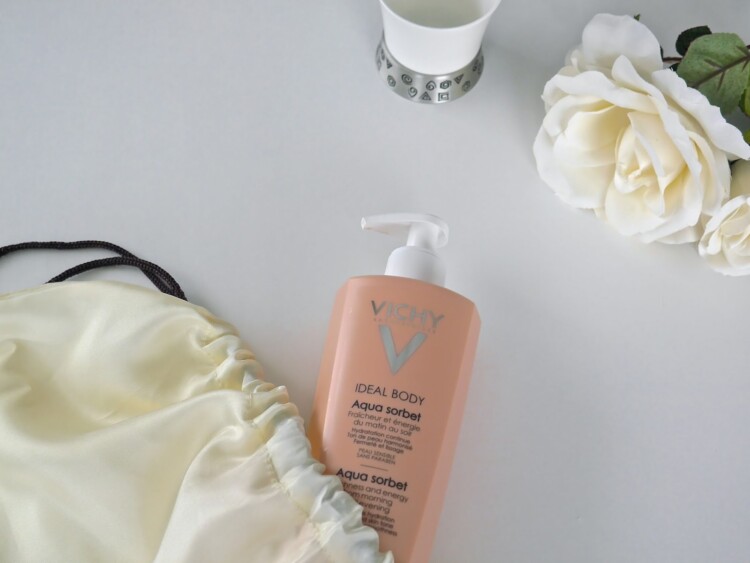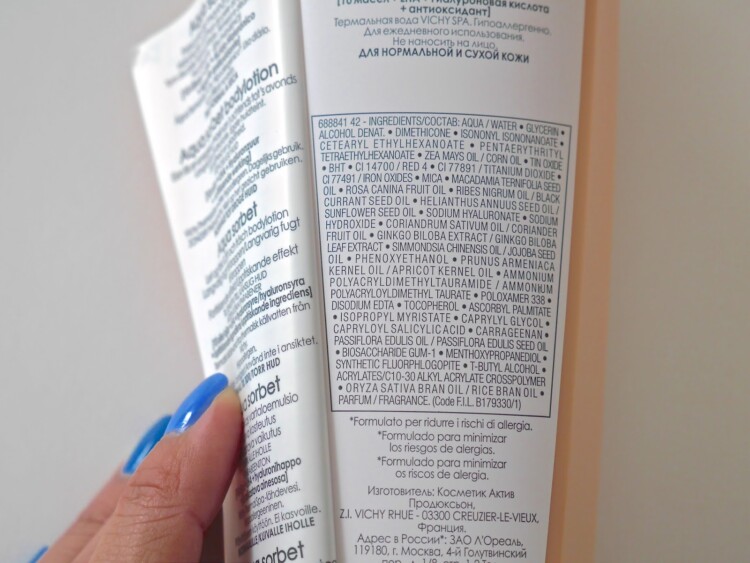 From Vichy.ca:
Formula
Freshness and Energy: Gingko Biloba
Continuous Hydration: Aquabioryl + Hyaluronic acid + Carrageenan sugars + Fundamental oils
Smooth Skin Tone : LHA + Fundamental oils
Firmness & Softness: Hyaluronic acid + LHA + Fundamental oils
Vichy's commitment:
Tested on sensitive skin under dermatological control.
Hypoallergenic
No parabens
With soothing and fortifying Vichy Thermal Spa Water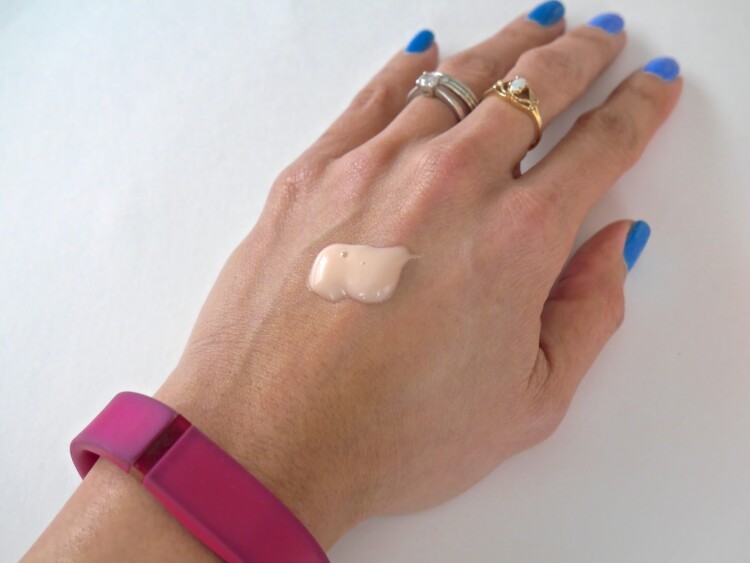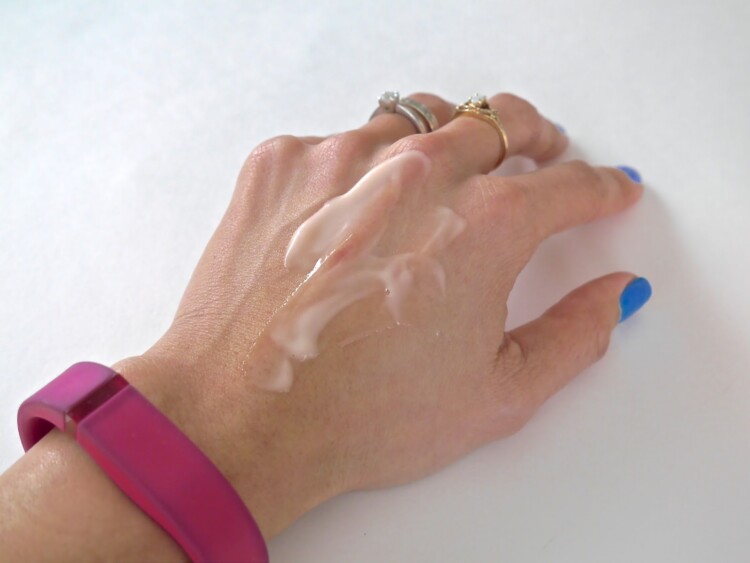 Let's start with the first thing that took me by surprise; the texture. Unlike your normal body lotion, this is not well, a lotion. It feels like a lotion and gel hybrid but at the same time it also feels light and almost airy. It absorbs fairly quickly into the skin and your nostrils will be greeted by a soft, sweet, fruity scent which reminded me of a basket of fresh peaches. Now that's not the biggest surprise, oh no…this body lotion actually leaves your skin feeling cool and fresh upon absorption.
I have been using Vichy Ideal Body Aqua Sorbet* for the past 3 weeks and it leaves my skin healthy and hydrated. A little goes a very long way so this 400mL bottle will last me at least 3 months if not more and I'm already looking forward to use this in the hot Summer months!
If you're looking for a light, fresh and hydrating body lotion for Spring and Summer then I highly recommend checking out Vichy Ideal Body Aqua Sorbet*. It will definitely be a permanent staple in my body care routine in the warmer months.
Vichy Ideal Body Aqua Sorbet is available at www.vichy.ca and drugstores and retails for $22.50CAD (200 mL) and $29.95CAD (400 mL).
Have you tried Vichy Ideal Body Aqua Sorbet? What is your favourite body lotion for the warmer months?
*I received this product for free but my thoughts and opinions are 100% unbiased, honest and my own. There is no place for any sort of BS here.