Sometimes I think the world is divided into two groups of people; you're either a Star Wars or Star Trek fan. Hubby is definitely "may the force be with you" while I on the other hand am definitely "beam me up, Scotty!"
Before any of you think I'm off my rocker, today's post is actually on the new Real Techniques Canadian Limited Edition Brush Crush Vol. 2 Collection*. The intergalactic theme definitely brought out the geek in me and I wish they would release a Star Trek edition in the future, I would be all over it.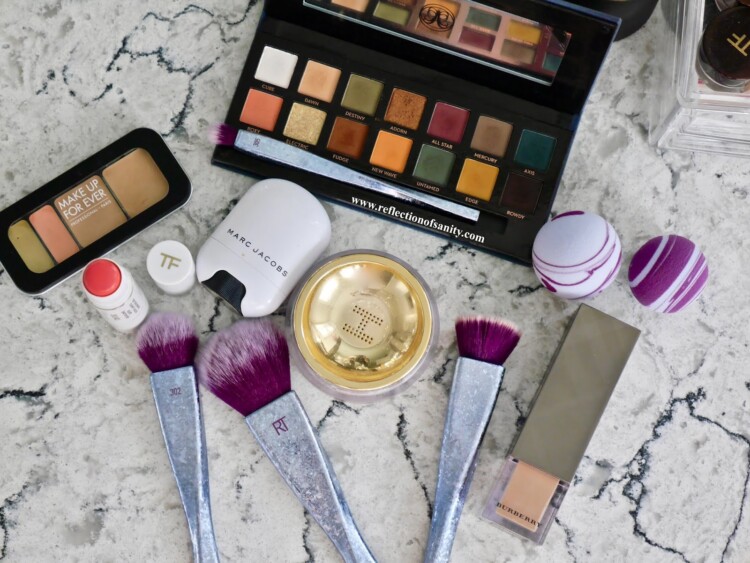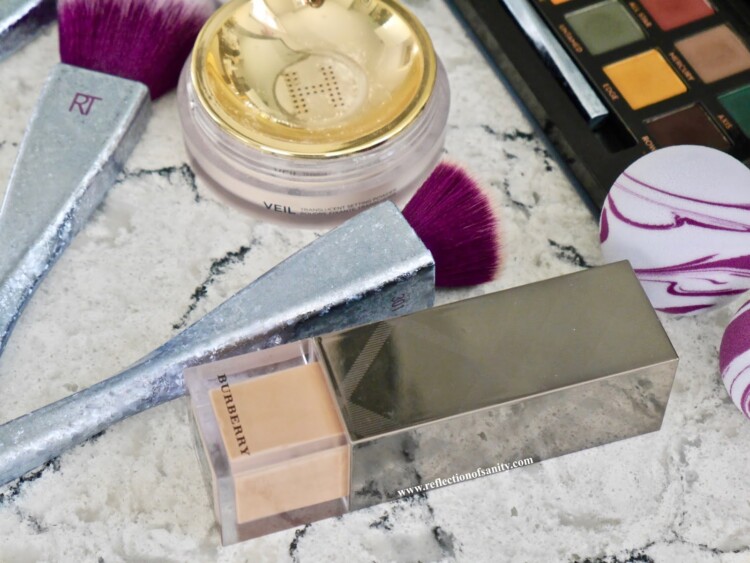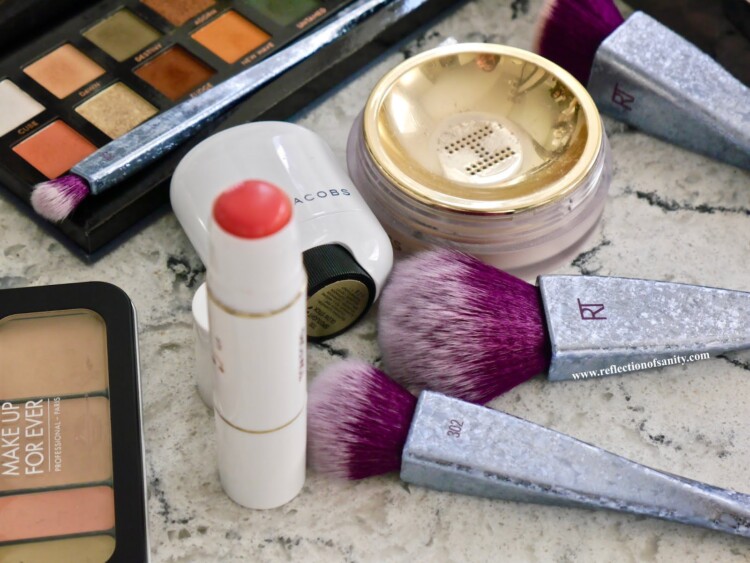 I was very kindly sent 4 brushes; 300 Powder Brush*, 301 Foundation Brush*, 302 Blush Brush* and 305 Shadow Brush* and last but not least, the Cosmic Sponge Duo*. I believe this collection also consists of a fan brush but I don't see it listed online so I will try to look for it in-store.
First and foremost, how sparkly are the handles? That said I do wish the handles were made better. I can see that they are actually wrapped with sparkly sticker/paper and then covered with a shiny clear plastic so while I can't peel off the sparkly part, I can see the edges of sticker/paper that wraps around the handles. Minor hiccup aside, let's talk about what's important, quality of the brushes and sponge.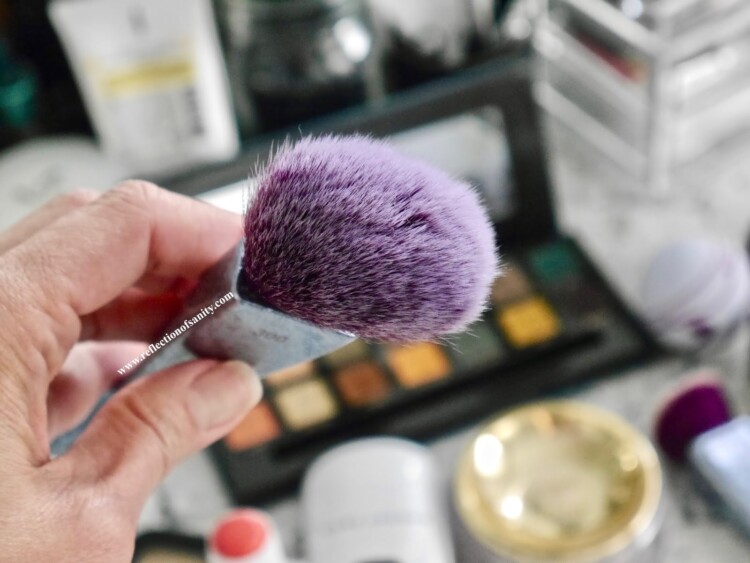 Just like all Real Techniques brushes, these don't disappoint. The bristles are super soft, almost silky feeling and they blend like a dream. My favourite of the bunch is 300 Powder Brush*. The extremely soft and not densely packed bristles make it the perfect powder and bronzer brush. It always imparts the perfect amount of pigment and easily blends all the harsh lines away. 110% recommend giving this a try!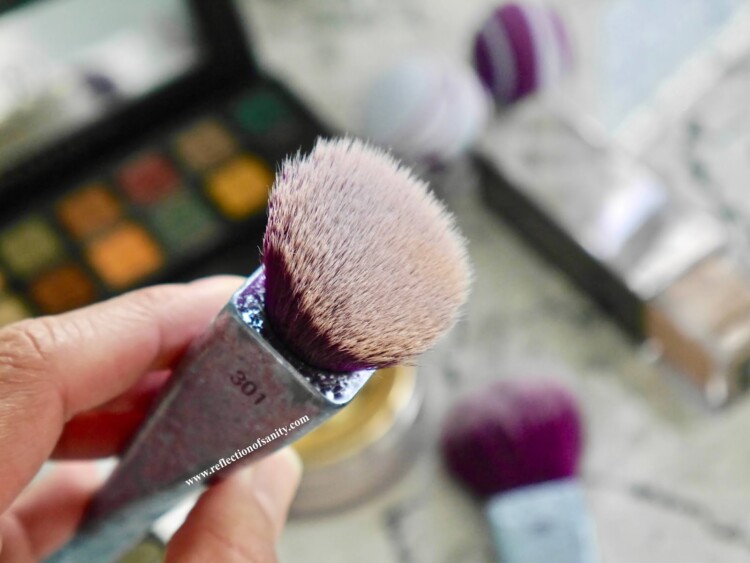 I have pretty much quit using foundation brushes as I much prefer applying my base with either a sponge or fingers. I was a little hesitant testing 301 Foundation Brush* as some foundation brushes cause my skin to dry and flake but this has such soft bristles that it avoided that. I find it blends all cream and liquid products equally well with the exception of Make Up For Ever Water Blend foundation which is extremely watery. It doesn't cause my skincare to ball up, doesn't cause any patchiness and leaves the most beautiful and smooth canvas for the rest of my makeup. Highly recommend this brush!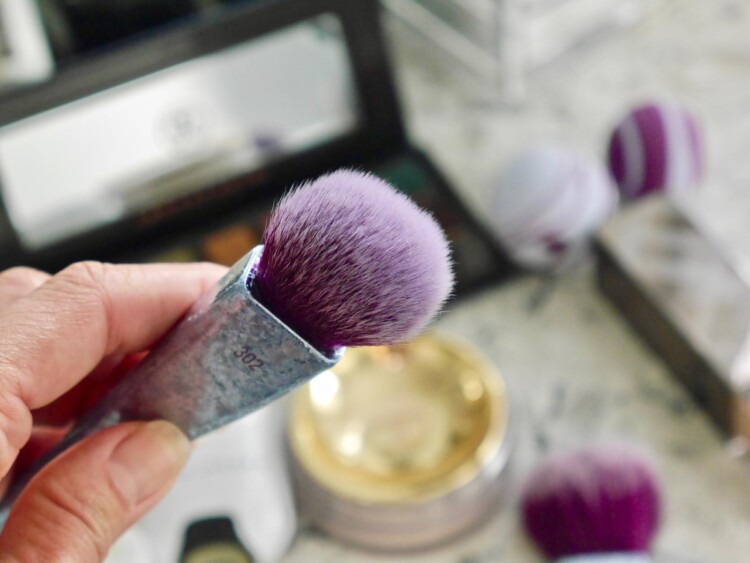 And the praises continue with 302 Blush Brush*, I adore this so much as it fits perfectly on to the apples of my cheek and the contour of my face. It's beautiful with liquid and cream bronzer or blush and I have been reaching for it almost everyday. The fluffy soft bristles guarantee a soft focus finish to the skin and leaves the skin looking naturally healthy from within. It buffs away harsh lines so the finished makeup looks very natural. No clown cheeks, no muddy bronzer or contour as everything is blended seamlessly.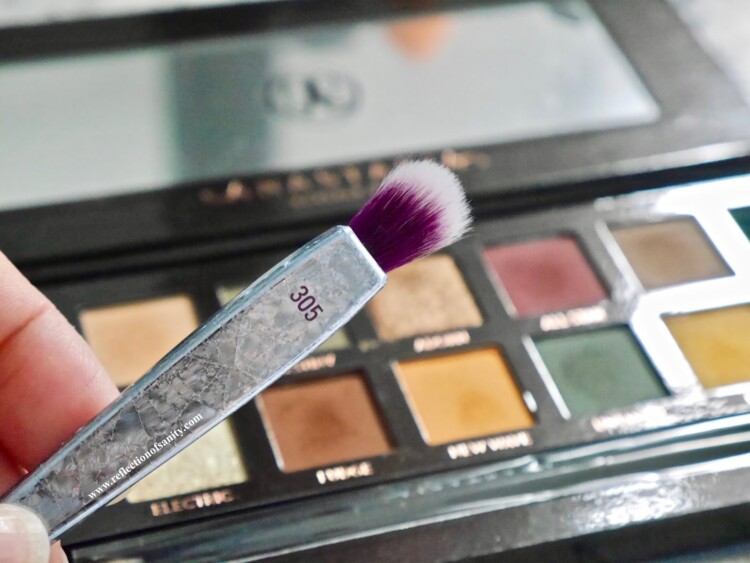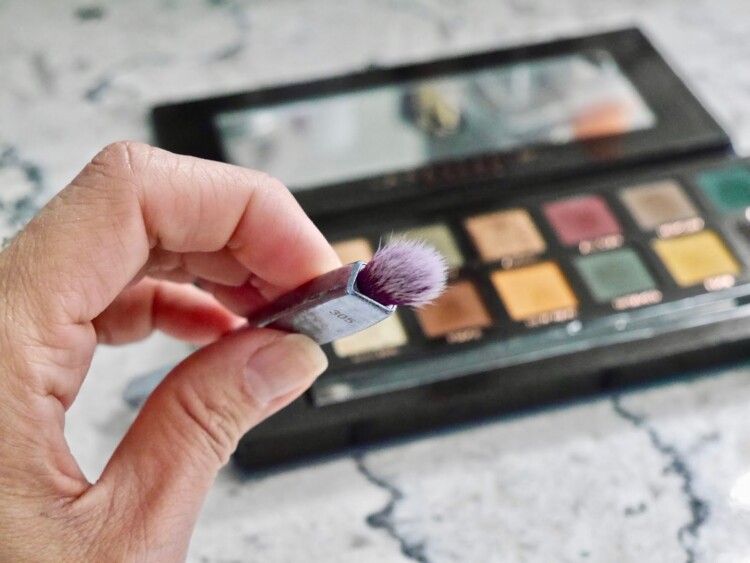 The only dud for me is 305 Shadow Brush*, I find the bristles to be too soft, flimsy and fluffy for powder eyeshadows. Don't get me wrong, it's great as a final step where I soften and blend an eye look but other than that, I don't get much use out of it. I couldn't use it with concealer as it doesn't blend cream/liquid products well.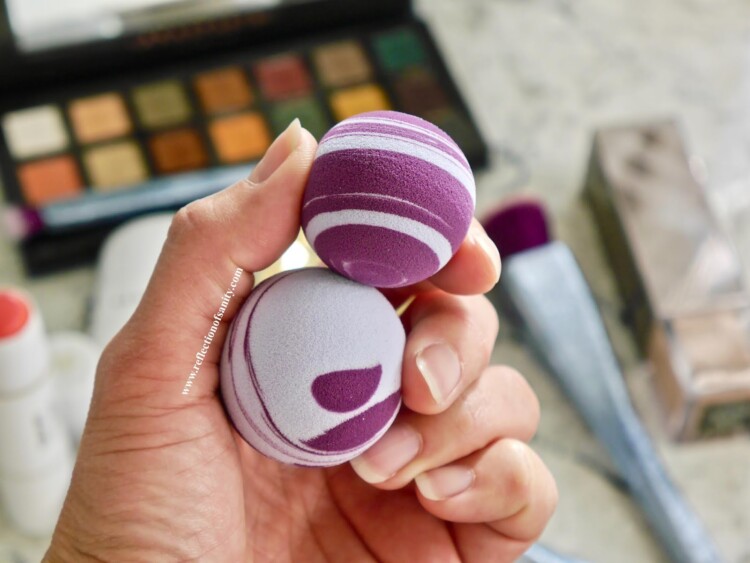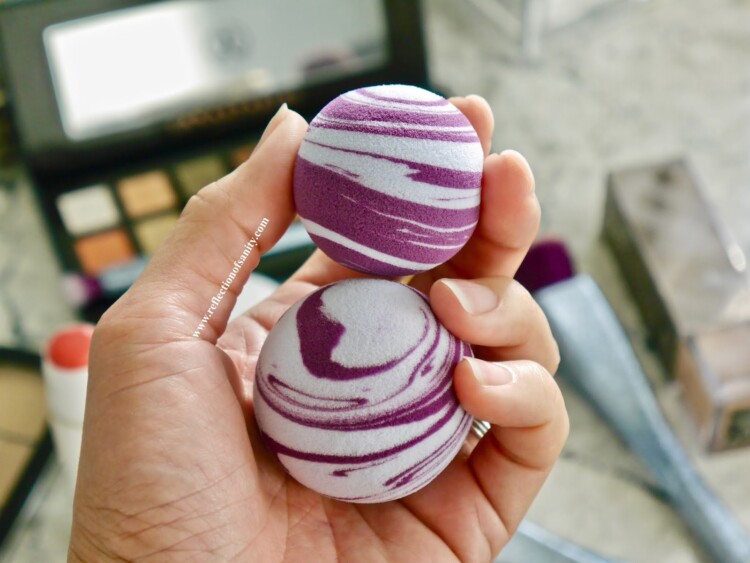 Cosmic Sponge Duo* is, unfortunately, another disappointment. It's cute and pretty to look at but I much prefer my usual Miracle Complexion Sponge and its mini version. I find this sponge to be too spongy (feels too light and almost hollow if that makes any sense) for my liking and it also seems to lift up products instead of blending them. I also feel like it's absorbing most of the product which is a huge no-no for me. The shape itself is not user-friendly, I lost count how many times this sponge decided to kamikaze off my hand and started bouncing all over the bathroom floor. Oh, and the dye runs a little whenever I wet the sponge. In short, these sponges are just no, no and no for me. If you are interested in getting something from this collection then I highly recommend the face brushes, you really can't go wrong with any of them. I suggest skipping the sponges and eye brush because you will have better luck with the normal Real Techniques brushes. What are your thoughts on this collection? Are you a fan of the intergalactic theme? *Products marked with * were received for free but my thoughts and opinions are 100% unbiased, honest and my own. There is no place for any sort of BS here.