Happy Monday lovelies and I am back with a new makeup post today. I mentioned a few posts back that I plan to revisit drugstore beauty brands this year and so far, I've been enjoying a few new discoveries. The star of today's post is Hard Candy, a fun, colourful and trendy brand and if you follow me on Instagram then you will know I am head over heels in love with a few of their products.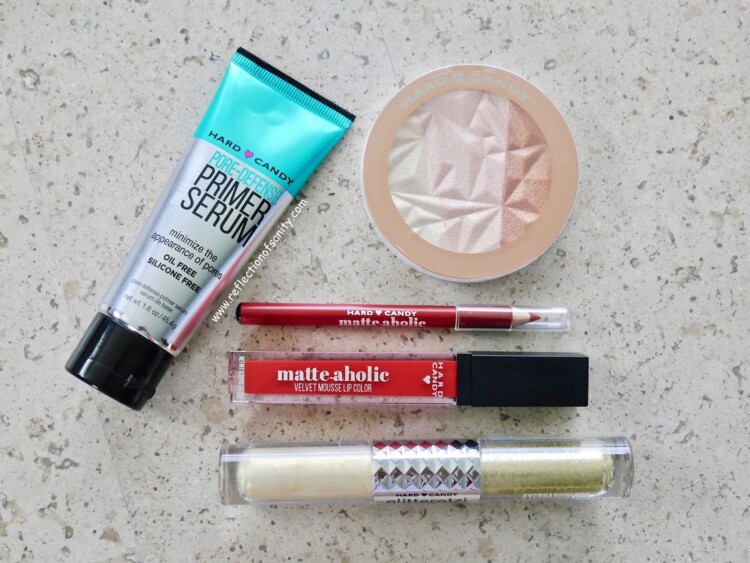 Pore-Defense Primer Serum* is oil and silicone free and claims to tightens pores and smooths skin. Now, I don't think pores can be tightened (#wishfulthinking) but the right product can give the impression that it's smoothed over. Unfortunately, this primer doesn't do that so if you are looking for a pore minimizing primer then I suggest you look elsewhere. That said, I really enjoy using this as it's hydrating, smoothes out my skin and makes my makeup last longer. It also reminds me of my favourite Touch In Sol No Pore-blem primer in terms of texture. A lightweight gel-lotion hybrid that absorbs really quickly and leaves a slight tackiness which helps to grip whatever makeup that goes over it. If you're in the market for a budget-friendly hydrating primer then I highly recommend giving this a try.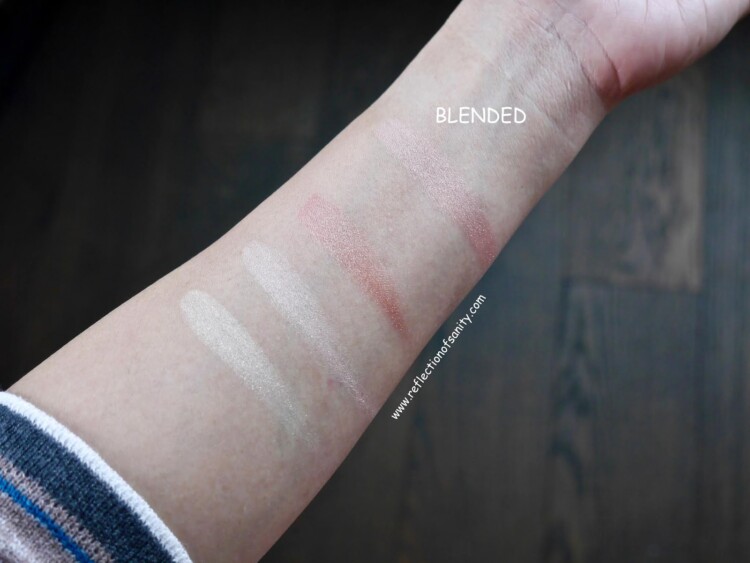 Hard Candy makes some of my all-time favourite highlighters and this Rose Gold Highlighter* is another winner to me. The powder looks really glittery in the pan but there is none upon application. I applied it with a fan brush and it imparts the most beautiful sheen to the skin. It can be worn subtly or intense and is also beautiful as an eyeshadow topper. It has a great staying power as I only noticed fading at the 8-9 hours mark so I have been reaching for this almost every work day.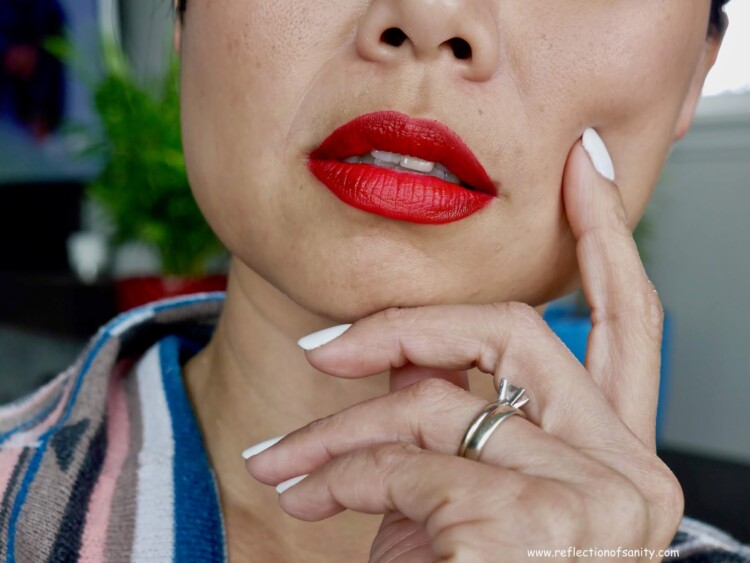 I am officially obsessed with Matte-Aholic Velvet Mousse Lip Colour in the shade Tulip*. It comes with a similar shade creamy lip liner and they are both heavenly. There is nothing to dislike about Tulip*; the texture is a lightweight mousse that dries down very comfortably on the lips, it doesn't feather even when worn without the lip liner, has very minimal transfer and last all day with light snacking and drinking. It does fade a little at the centre of my lips after a full meal but nothing major. It's easy to remove despite being long lasting and I never feel the need to scrub my freaking lips like I do with other brands. I couldn't rave about this enough! If you are looking for a great liquid lipstick regardless of your budget, I highly recommend trying this range.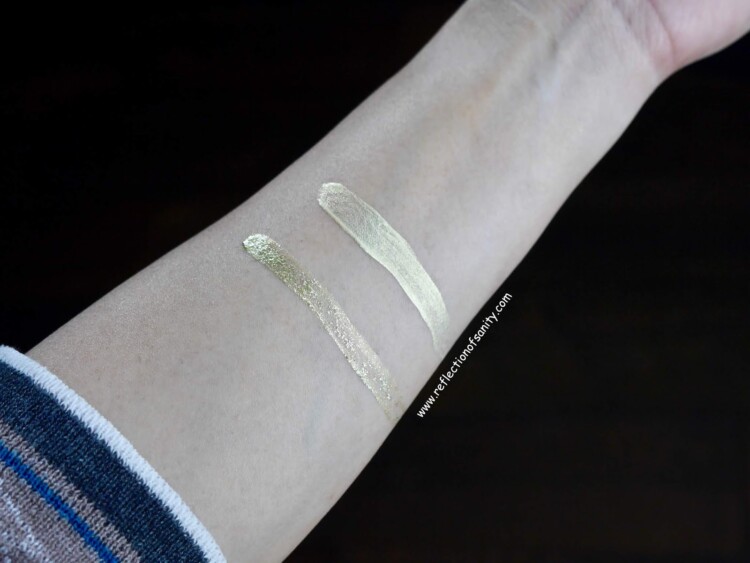 I also received Glitteratzi Eyeshadow Duo in the shade Sunbeam Sheen* which is a liquid eyeshadow and glitter duo. Unfortunately, this duo was a fail for me. The eyeshadow was creamy but it becomes really patchy when I try to blend it out and it creases like crazy on me too. I used it over an eyeshadow primer and even tried setting it with a translucent powder but nothing seems to help with the creasing. The glitter part was pretty but again, I experienced the same issue with patchiness and creasing. Sorry, Hard Candy, I usually love ya but this was a major flop. Hard Candy continues to surprise me with its quality and I am happy to discover new favourites from them! If you are new to the brand then I highly suggest checking out their highlighters and lipsticks. *Products marked with * were received for free but my thoughts and opinions are 100% unbiased, honest and my own. There is no place for any sort of BS here.