Vitamin C is not a new 'hot' ingredient as the beauty world has gone ga-ga over it for many years. I, myself started incorporating Vitamin C products into my routine since 2015, 4 darn long years ago. Over the years, I have tried and tested many, encountered many duds and discovered many winners.
In today's post, I will be discussing one of the kbeauty cult products, Klairs Freshly Juiced Vitamin Drop*. Before we get into the details, let's touch a little about Vitamin C and why it's a powerhouse ingredient for the skin.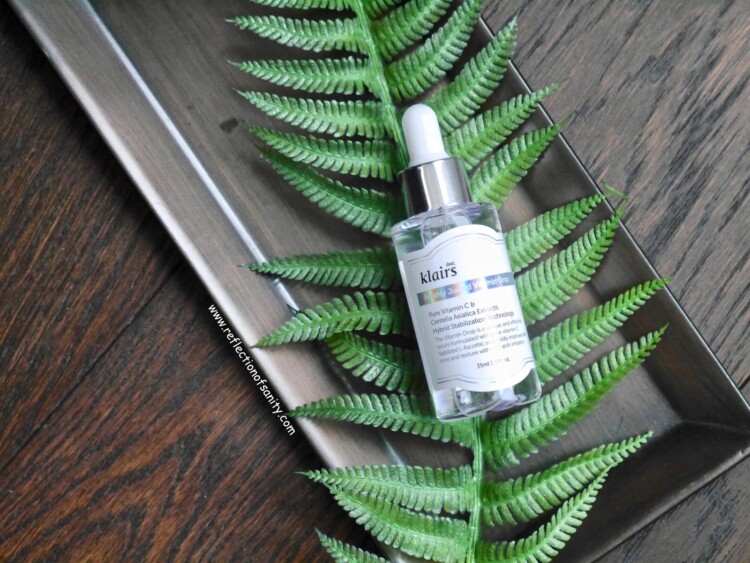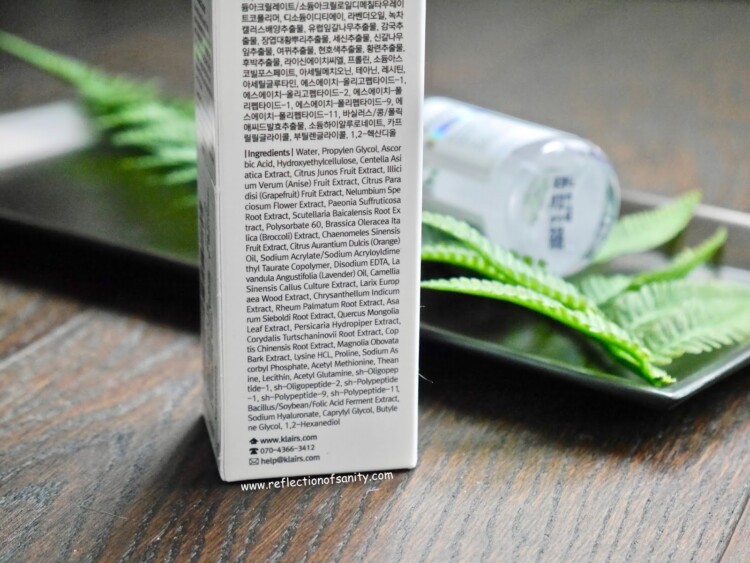 Why Vitamin C (antioxidant, vitamin)? In short, it helps with combat sun damage, hyperpigmentation,  boost collagen production and helps skin to repair itself. Vitamin C comes in many forms, some formulations are stabilized and other are unfortunately not and will deteriorate with air and light exposures. Klairs Freshly Juiced Vitamin Drop* contains 5% Ascorbic Acid and it's the third ingredient in this serum. As I understand, Ascorbic Acid is highly unstable and usually deteriorate within a month or so but it's also the best and most potent formulation (depending on the %). Is this serum worth the hype? Let's find out.
I have been keeping my bottle in the box, away from the light and heat so I'm hoping it will prolong the freshness of this serum. My skin is not sensitive so I have been using 3-4 drops right after cleansing and sometimes accompanied with a couple spritz of facial mist due to the oily texture. I do feel Vitamin C and Retinol products are most effective when they have direct contact with skin instead of having to penetrate multiple layers of other skincare.
Some suggest using Vitamin C products solely in the evenings, others suggest it's better during the day as it helps against photodamage and free radicals but I usually use mine in the day time. I did, however, use this serum both day and night for 10 days without any irritation and then morning only for the past week and my skin is really loving it.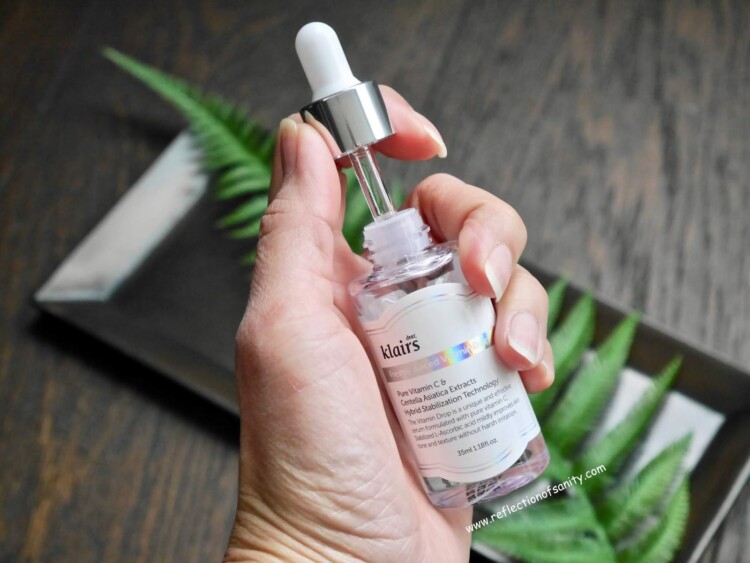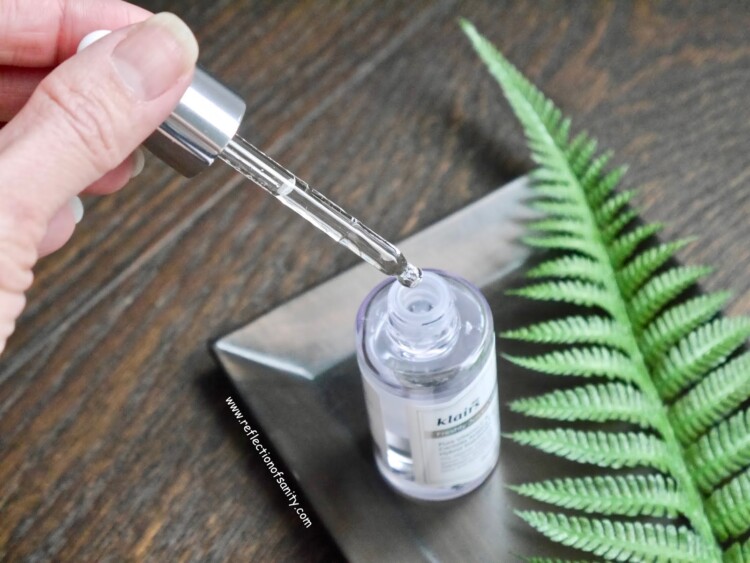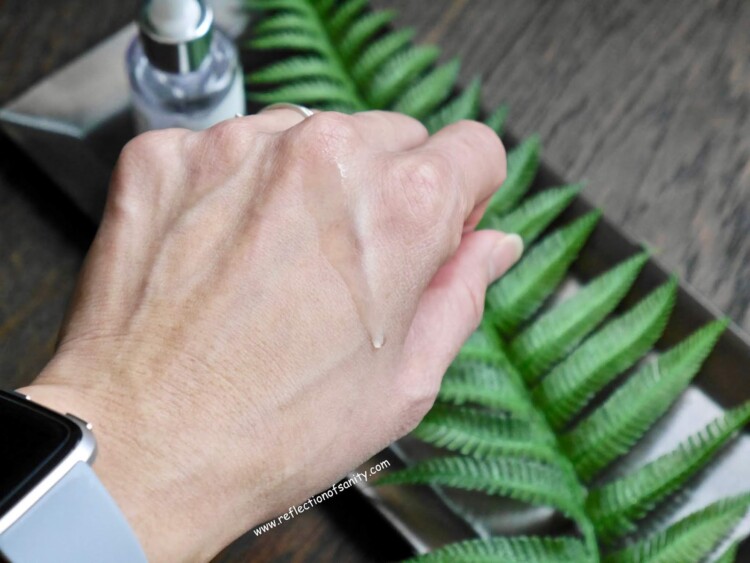 This scentless watery serum has a slightly oily feel to it. It does absorb quickly despite the oiliness and it doesn't leave any residue or tackiness and doesn't cause other skincare and makeup to pill. The packaging is nothing extraordinary, you get the usual plastic bottle with a pipette but what surprised me is there is nothing to protect this serum from deteriorating from light exposure. Still, it's claimed that the formulation is stabilized but we shall see over time. As for results, I have not experienced any breakouts, my skin looks smoother but the biggest difference that I realized was the boost in skin's radiance and healthiness. Personally, I also noticed it helped to hydrate my skin as I don't feel the need to use multiple layers of toners and facial oils anymore. How do I compare this to my favourite Instytutum Anti-Wrinkle Brightening Serum* (reviewed here)? It's apples and oranges to me. Yes, they are both Vitamin C serums but the similarity ends there, both in ingredient lists, textures, what they are for, results and finally, the price range. Instytutum is meant for more mature skin or at least those who are in their 30s and are concerned with signs of ageing while Klairs is for all ages and is for anyone who is concerned with dullness. I didn't notice any reduction in my fine lines with Klairs so if that is one of your concerns then I highly recommend trying Instytutum. Will, I repurchase Klairs Freshly Juiced Vitamin Drop*? 100% yes if it doesn't go rancid after a month. Despite it doesn't combat my signs of ageing, this antioxidants rich serum did hydrate and brighten my skin and has a firm spot in my routine. Klairs Freshly Juiced Vitamin Drop is retailing for US$23.00 (currently on sale for USD19.55)and available for purchase on WishTrend.com.  *Product marked with * was received for free but my thoughts and opinions are 100% unbiased, honest and my own.  Post contains affiliate links. There is no place for any sort of BS here.