Every now and then I stop, take a breather and sigh with exhaustion with the beauty blogging world. I have officially been blogging for more than 3 years…not so officially almost 5 years and while I don't want to come across as a complete prat, I'm starting to think that the beauty world is becoming way too fast paced for my liking.Trend after trend relentlessly changing in what feels like mere weeks, I just can't keep up and to be honest, almost nothing in the beauty world feels special anymore. It's hard to get excited about that new release when you already own 10 similar shades out of 12 in that palette or jump into the hype when you already have 3, 4 maybe even 10 products offering the same promises. Basically nothing is groundbreaking anymore and it's getting harder and harder for me to show genuine enthusiasm for a new product. I'm slowly transforming into the Grinch who hates Christmas. (oh fuck yea, I uttered the 'C' word in August) By now you know life is full of surprises and just like the Grinch who finally embraced Christmas, once in the blue moon, a product will come along that warms my frozen heart. This time the credit goes to Éminence Bright Skin Overnight Correcting Cream*.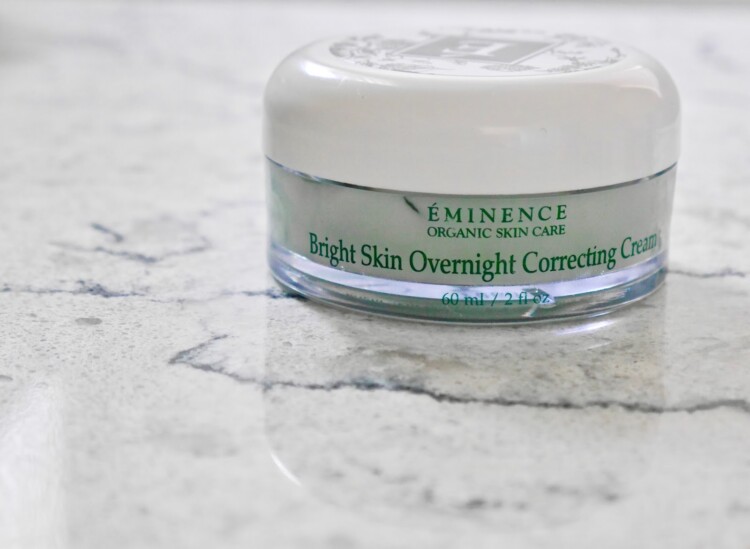 One fine day this little pot of wonder arrived on my doorstep unannounced and while it took what seemed like forever for me to add it into my rotation, today it's a permanent staple in my routine 3 times a week. And let me tell you, it's very very veryyyy good to my skin. Éminence Organic Skin Care is an award-winning brand (check list of awards here) well known around the world for producing some of the best natural and organic skincare products. The brand has been around since 1958 and is widely available in high end spas. I haven't been to a spa for the last 3 years so I am grateful for a brand and product such as this for a home-spa experience. Éminence Bright Skin Overnight Correcting Cream* is meant for normal to dry dehydrated and mature skin and is gentle enough for sensitive skin. It's jam packed with organic botanical extracts and if that is not enough, it also has Ubiquinone (Coenzyme Q10), Salicylic Acid and Lactic Acid.
Image: here (I didn't receive a box with this cream so I had to resource the ingredient list online)
Key Ingredients: • Natural Hydroquinone Alternative: Brighten skin with African potato and tara tree. Aids in fading the look of age spots and freckles while promoting a smooth, even complexion. • Gigawhite™: Skin brightener. Targets the appearance of melanin. • Punarnava Root Extract: Evens skin tone, and reduces the look of various types of dark spots • Stone Crop: Brightens and moisturizes the skin. • Licorice Root Extract: Brightens the appearance of skin • Bearberry Extract: Targets the look of hyperpigmentation • Shea Butter: Moisturizing and high in triglycerides. The cream has a very thick texture and while I don't see fragrance listed in the ingredient list, there is a soapy scent to the cream. It's also suggested to keep the cream in the fridge to keep it fresh so I have to warm a small dollop in between my hands each time before application.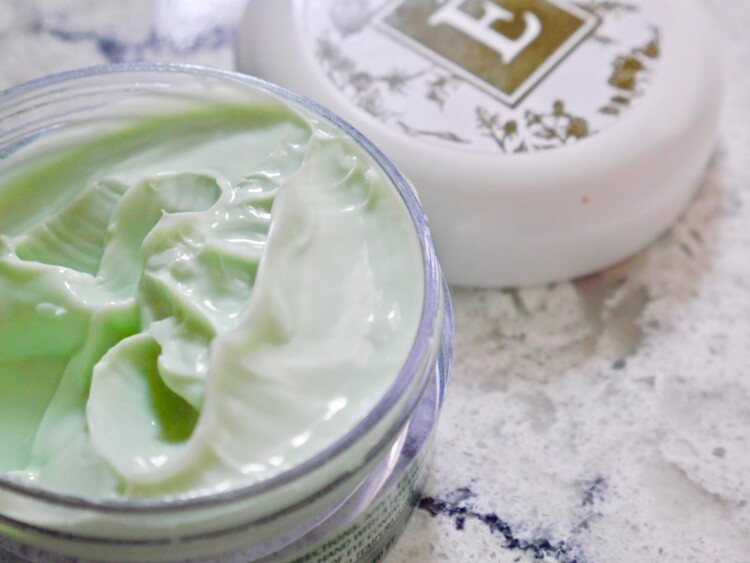 Surprisingly once applied it feels like it absorbs almost instantly so my preferred method is patting instead of massaging it into the skin. On my dry-normal and mature skin, it doesn't feel heavy, greasy nor am I left with any tackiness on the contrary, my skin almost instantly felt bouncy and plump. So much so that I couldn't stop touching my face and I don't think I've ever tried a moisturizer that gives such amazing results almost instantly. I have been using this cream 2-3 times a week and each morning I wake up to the softest, supplest, radiant skin. My skin looks fresh and hydrated as if I had the best sleep of my life the night before. Unfortunately I am unable to confirm how well it helps with fading my multiple spots no thanks to a bout of breakouts that I went through a month ago because I also use Vitamin C, Retinol and AHA products in my routine. That said, I did notice my spots and scarring fading quicker than usual this time so maybe the addition of this cream did help a little.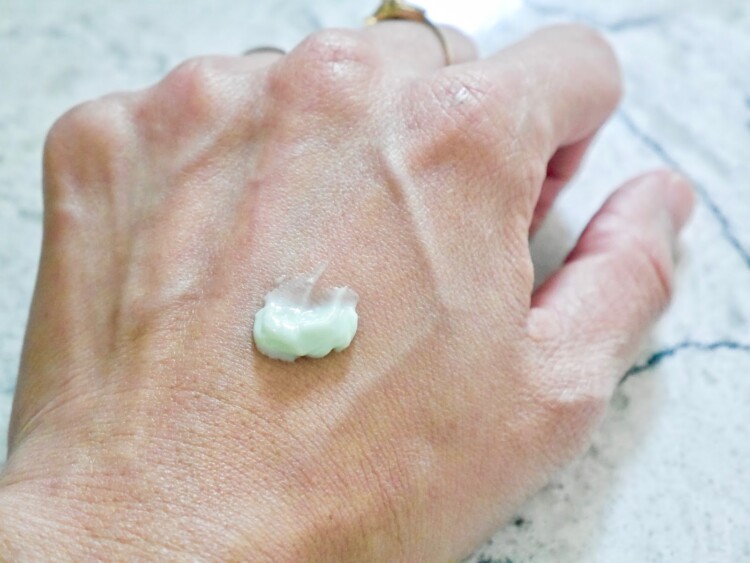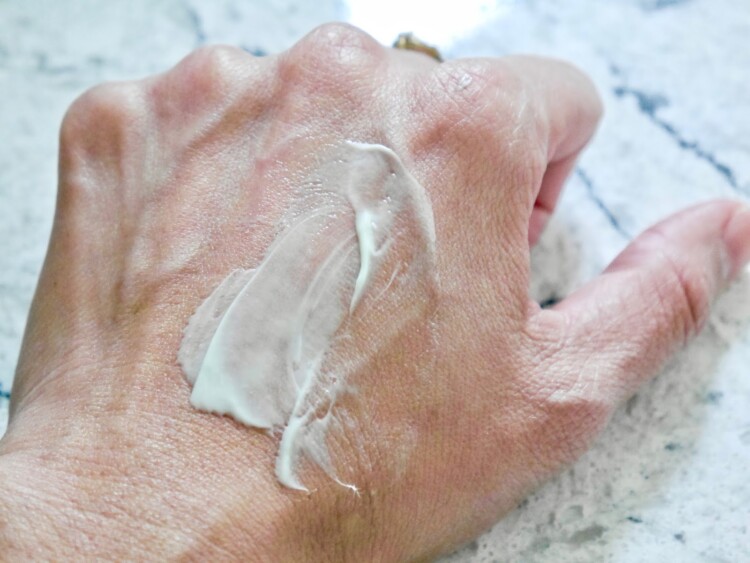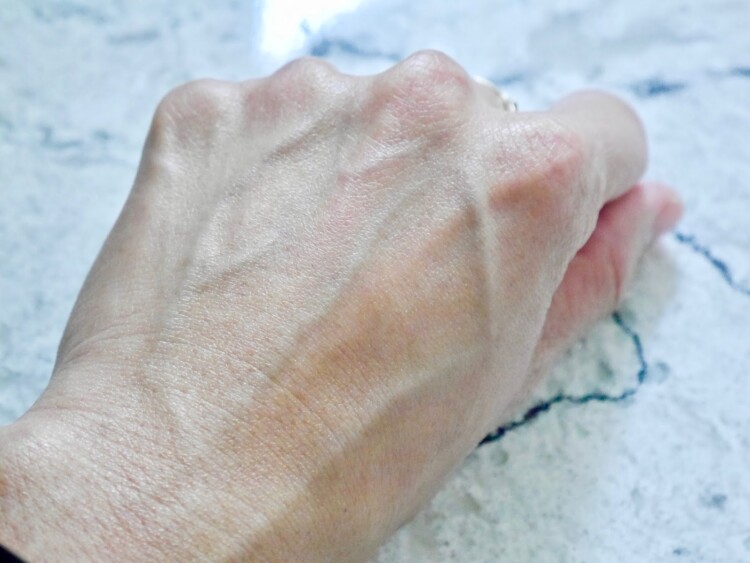 To whom do I recommend this cream to? If you are my age with dry-normal and mature skin who is looking to invest in a good anti-aging product that also helps with hyper-pigmentation, sun damage and dullness. I do think this cream will be too rich for combination and oily skin but you could thin out the texture by adding a couple drops of toner or essence. Éminence Bright Skin Overnight Correcting Cream* is definitely a splurge as it comes with a price tag of C$76.00 but it's a beautiful night cream that does wonders for the skin. *Product marked with * was received for free but my thoughts and opinions are 100% unbiased, honest and my own. There is no place for any sort of BS here.