Vichy has been a permanent staple in my skincare routine for a good few years now and I've always wondered why they don't launch a makeup range. It doesn't necessarily have to be a huge range but the idea of merging skincare and makeup is something that I could see Vichy succeed in.
And my wish came true when Vichy launched the all new makeup collection, Teint Idéal. Teint Idéal is infused with key ingredients like Vitamin C, Vitamin E, Hyaluronic Acid, Liquid Light Technology, Mineralizing Thermal Water and aims to improve and strengthen skin health in order to reveal its natural radiance.
I was kindly sent three products from the range; Fluid Foundation*, Compact-Powder Foundation* and Illuminator Roll-On* and I won't keep you lovelies in suspense, these are amazing.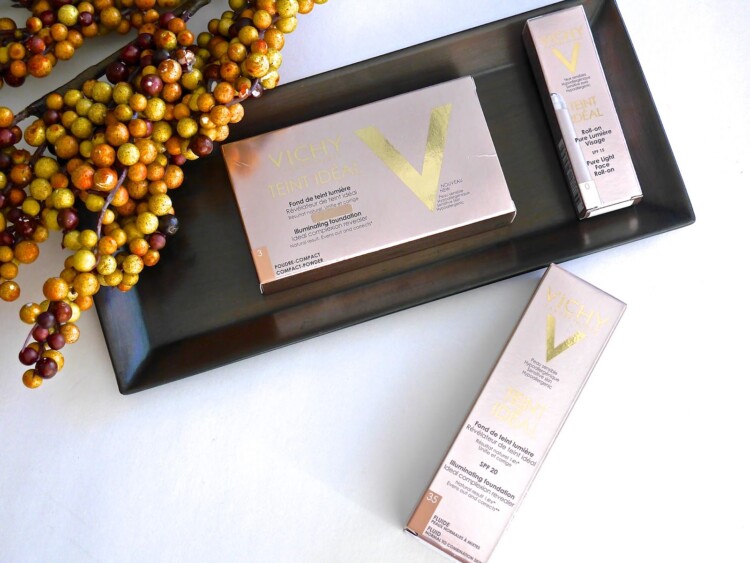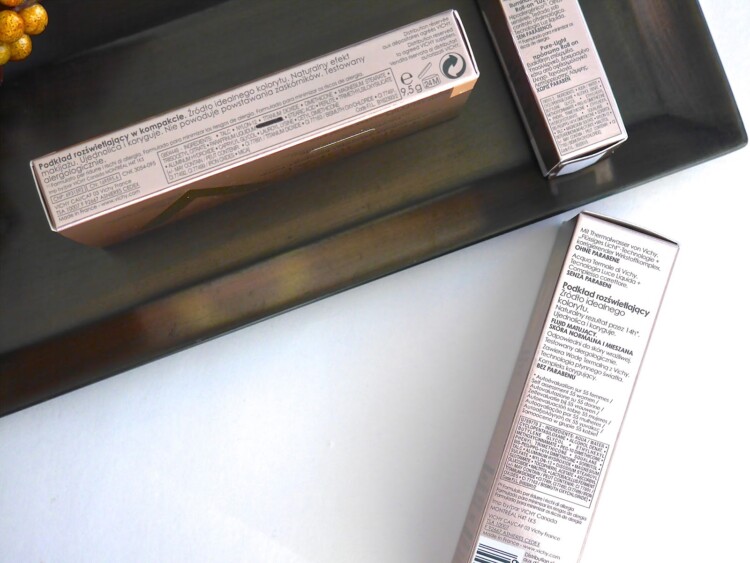 TEINT IDÉAL FLUID FOUNDATION* C$38.00 (here)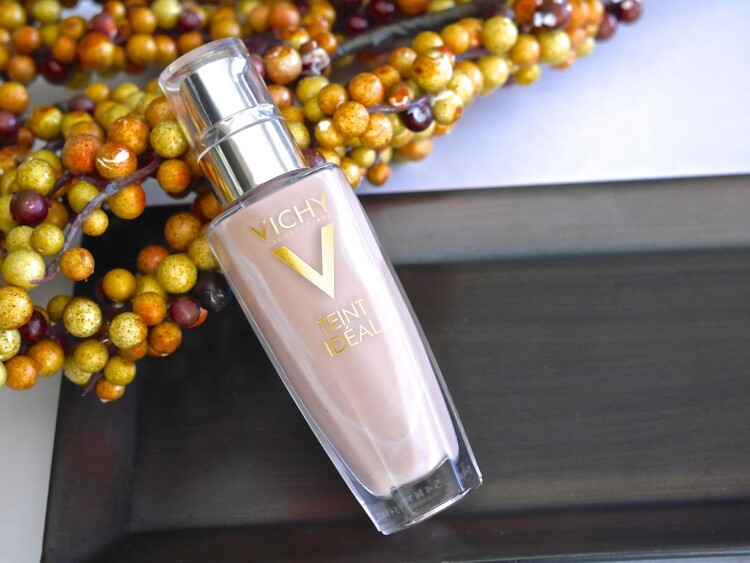 Vichy claims:
· 14-Hr hold.
· Vitamin E unifies, resulting in a more radiant complexion day after day
· Vitamin C regenerates the skin
· Mineral pigments for coverage and healthy glow
· Bare-skin effect, Light-medium coverage, even and satin-like luminous finish
· Vichy Mineralizing Thermal Water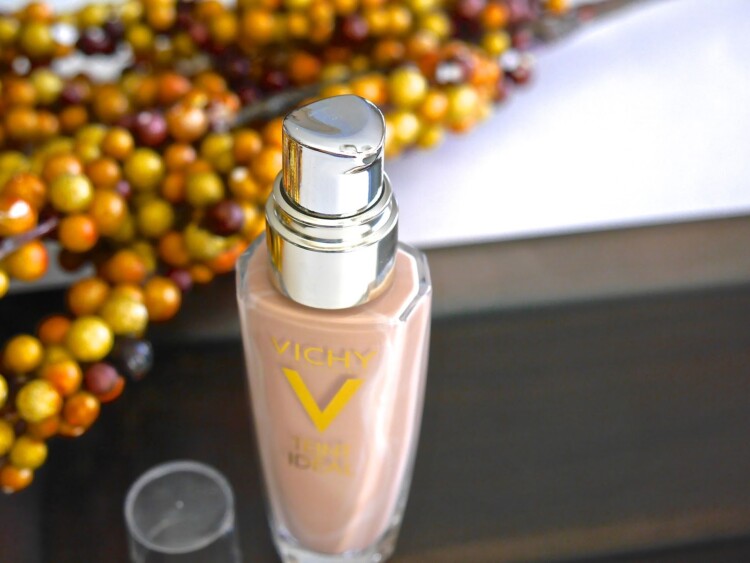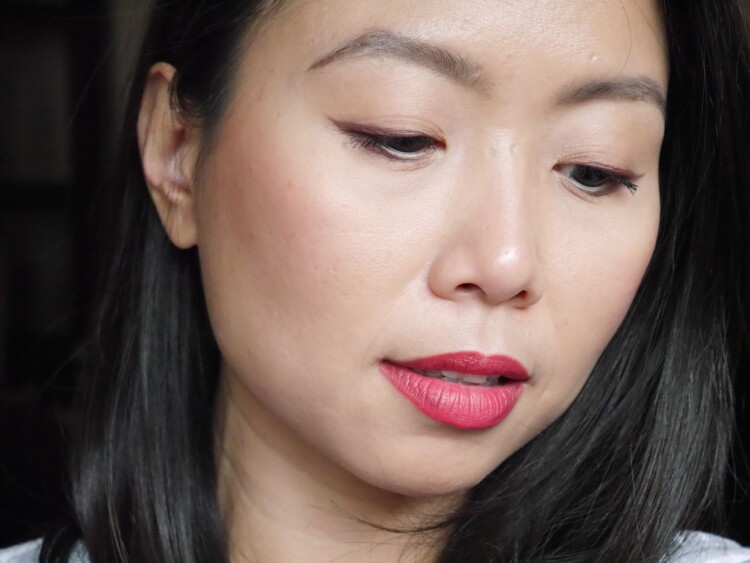 This foundation has a light, almost watery texture and has a lot of slips to it. You will have lots of time to blend as it doesn't set too quickly which makes it perfect for layering other liquid/cream products. Be warned that it has a faint perfume scent so if you're sensitive to fragrance then best swatch and try it in the store beforehand.
It has a light-medium coverage and layers easily to medium-full coverage. Vichy described the finish as luminous satin and I wholeheartedly agree. It's a great 'my skin but better' foundation but unlike MUFE Water Blend foundation (reviewed here), it's not completely invisible but at the same time, it also blends beautifully into the skin. It did cling onto my dry spots a little, thankfully not too obvious but it doesn't accentuate my pores.
And the goodness of this foundation continues as it doesn't transfer, it doesn't fade, it doesn't break up around my nose area after a whole day wear and it doesn't oxidize on me. I do like MUFE Water Blend a tad bit better but Teint Idéal Fluid Foundation is a close second. I just love how radiant and healthy my skin looks with it.
TEINT IDÉAL COMPACT POWDER* C$36.00 (here)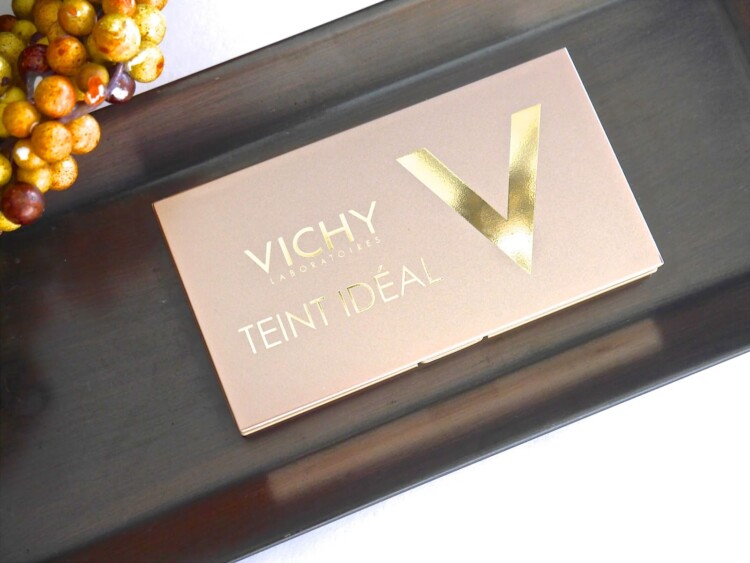 Vichy claims:
· 14-Hr hold
· Bare-skin effect; medium coverage; can be adjusted easily
· Velvety and peach-skin finish
· Mineral pigment for coverage and healthy glow
· Mother-of-pearl for immediate radiance
· Perlite helps absorb sebum for a mattifying effect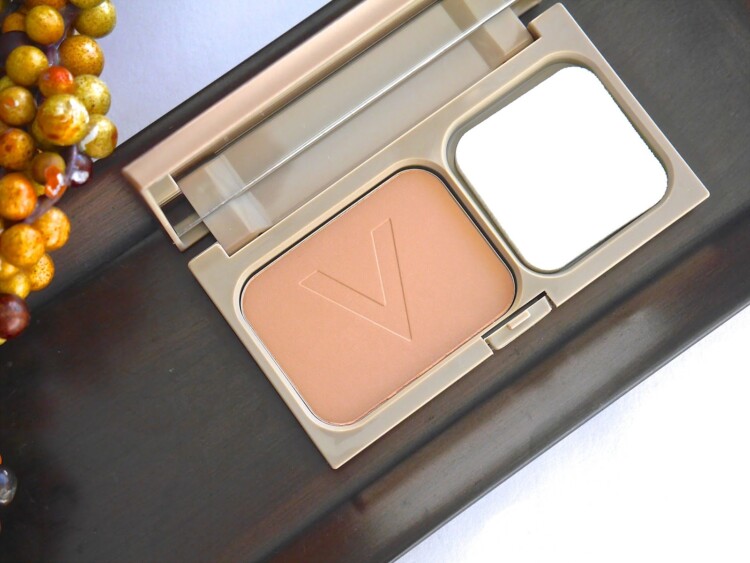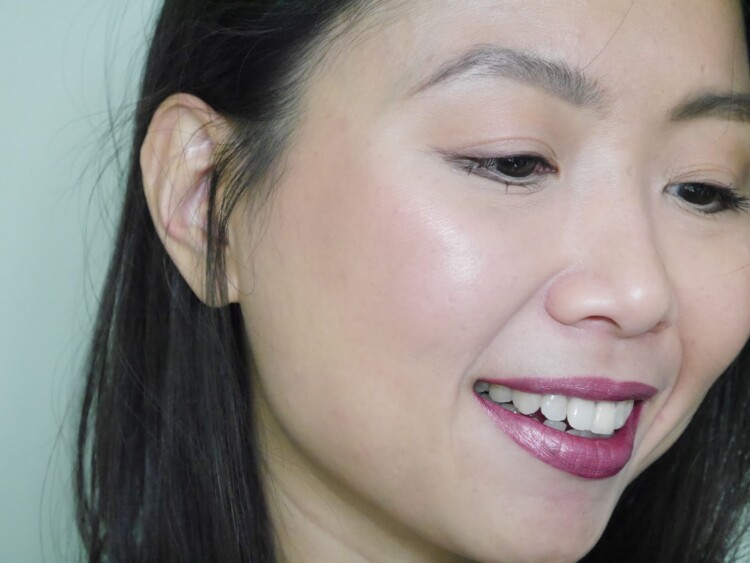 I was very hesitant in trying this compact powder as powder and dry skin doesn't go together so it was left untouched for more than a week after I received it. I received the shade Tan* which is the darkest shade and it's the perfect match for my skin tone. Be warned that this does oxidize on me which is very rare as I almost never have that problem. The oxidization does appear to be only half a shade darker on me so I'm not walking around with a super tanned face and the rest of my body is a couple of shades lighter.
I do have to wear primer with this powder foundation and through trial and error, I highly suggest not to use illuminating primer as this foundation has a luminous finish. I tested with Becca Backlight Primer Filter, L'Oreal Lumi primer (I hate this crap!) and Cover FX Illuminating primer and I find my face to look too luminous to the point it doesn't look natural. The primers that paired beautifully with this powder foundation are Hourglass Veil Mineral, Hylamide HA Blur (stunning!), NYX Angel Veil and Too Faced Hangover Rx primer. I easily get 7-8 hours wear time with primer before noticing a little fading around my nose area.
The powder is smooth, finely milled, blends beautifully into the skin and is invisible to the eye. The coverage depends on the application technique; using the sponge will give you fuller coverage but I use a big fluffy powder brush to buff it into my skin so I get a light-medium coverage.
It doesn't cling on dry patches, it doesn't accentuate my pores instead I find it to mask them but it does transfer a little so best not to wear white clothes with it. Vichy describes the finish as semi-matte but I disagree. On me it almost looks like it has micro shimmer in it and leaves my skin looking radiant and luminous.
This has been my go-to foundation every time I'm in the rush because it's so easy and quick to apply and my skin looks so naturally beautiful with it.
TEINT IDÉAL HIGHLIGHTER* C$27.00 (here)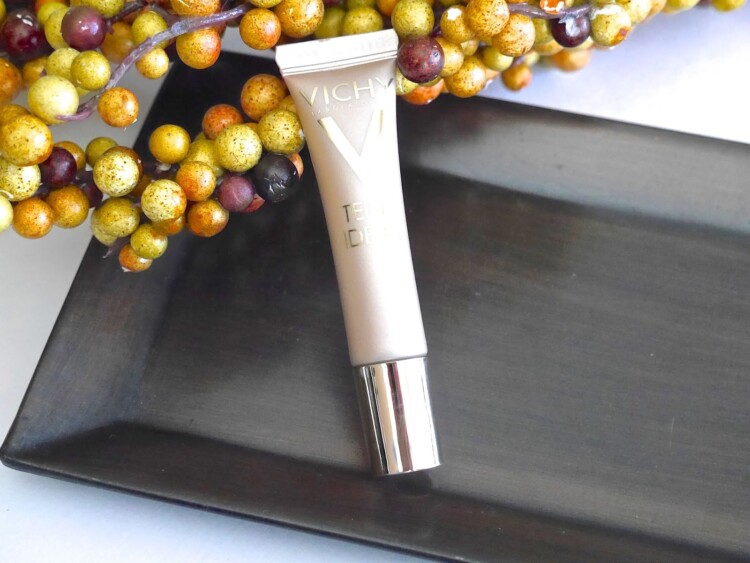 Vichy claims:
· Pure Liquid Light Technology to boost skin's capacity to reflect light for optimal radiance and a fresh complexion
· Enhances radiance on areas of the face that naturally capture light
· Vichy Mineralizing Thermal Water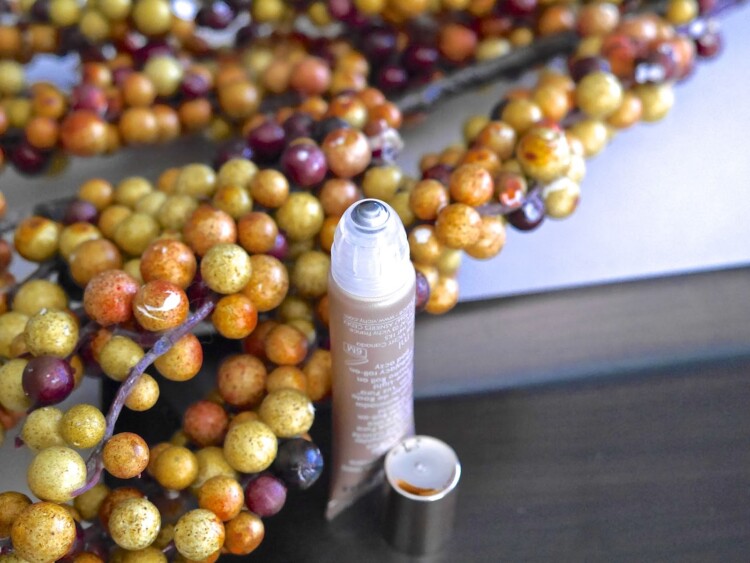 True to my style, I leave the best for last…THIS.IS.HEAVENLY. Upon initial swatch, I was taken aback by how metallic silver it looked but don't let that fool you. It actually blends beautifully into the skin and I am left with a very subtle but natural glow. My skin literally looks like it's glowing from within. You wouldn't be able to tell that I am wearing a highlight, it's invisible to the eye but my skin just looks really radiant and healthy. Personally I am sooooo over the 'highlighter can be seen from the space' trend so this is perfection. If you are looking for a very intense highlight then you might want to check Cover FX Custom Enhancer instead. Now that highlighter will bitch slap you to the moon and back.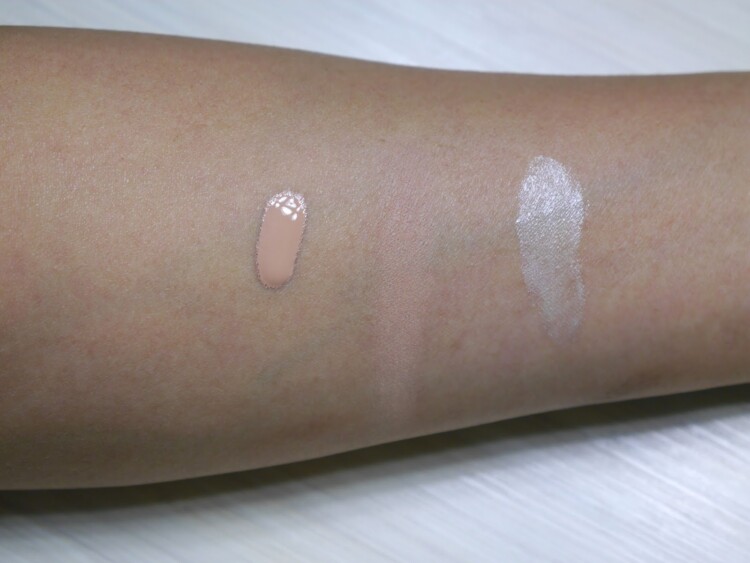 The biggest problem that I have with the Vichy Teint Idéal range is the extremely limited shade range. If you're darker than me then there is no way you get to try the range. There should be shades available for tan skin lovelies and WOC and this seems to be the biggest problem with most beauty brands. I hope Vichy will eventually release more shades if Teint Idéal proves to be a huge success. I am happy with Teint Idéal and will be repurchasing the compact powder foundation and highlighter once I'm done with these. I don't see myself repurchasing the liquid foundation anytime soon, not because I don't like it but I have sooooo many to go through before purchasing a new foundation. Vichy Teint Idéal range is available for purchase on www.vichy.ca and in stores. What are your thoughts on Vichy Teint Idéal range? Which product that you are most interested in? *I received these products for free but my thoughts and opinions are 100% unbiased, honest and my own. There is no place for any sort of BS here.