I can't remember when was the last time I did a Fashion Friday post…maybe earlier in the year? My horrid ability to keep up and maintain any new series that I attempt on the blog is the main reason why I am so hesitant to write an empties post. You'll be lucky to see it twice a year….and being married to a borderline OCD man who couldn't stand the sight of empty packagings? Uh huh…not going to happen.
Today's post will feature a few non-beauty items that I recently purchased. Oh yea, I finally bought non-makeup/skincare items for myself. It only took me almost 7 months to do so but better late than never (which seems to be the motto of my blog…fml) so hope you enjoy seeing what's new in my wardrobe recently.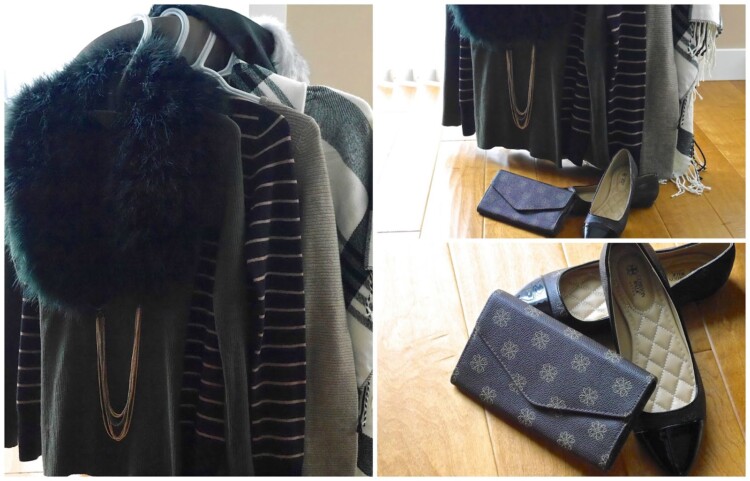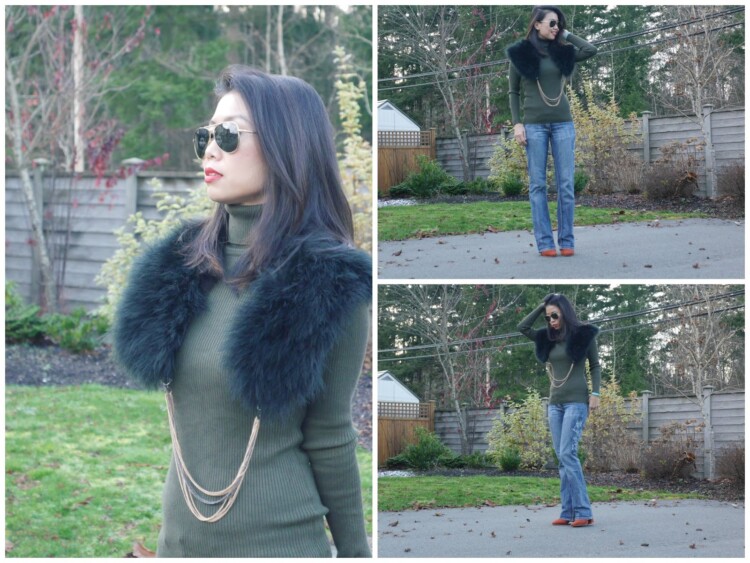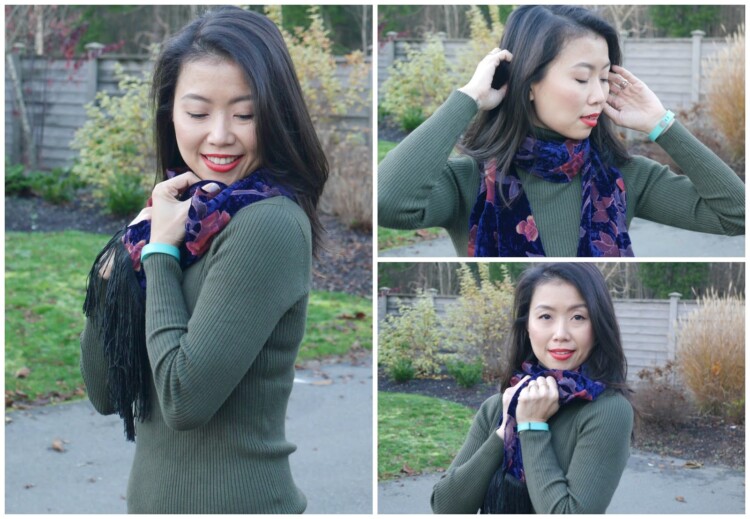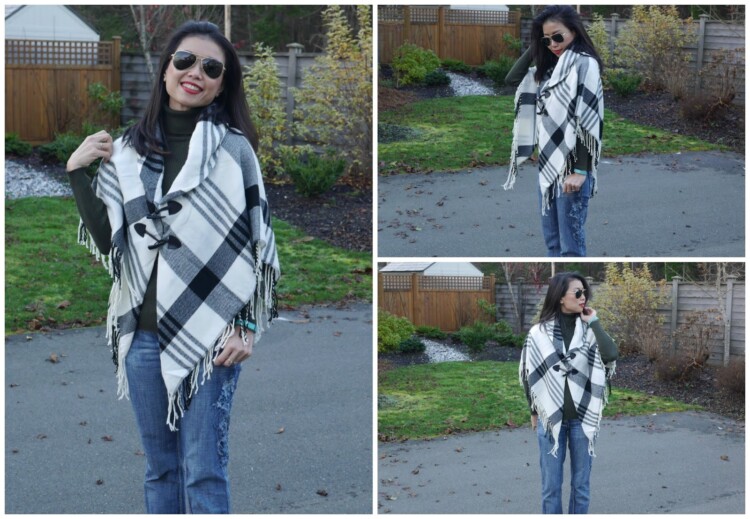 H&M Embroidery Jeans (very old, bought in 2006), Joseph A. Olive Green Turtleneck, Avon Signature Weekend cape* (unable to find the link 😕)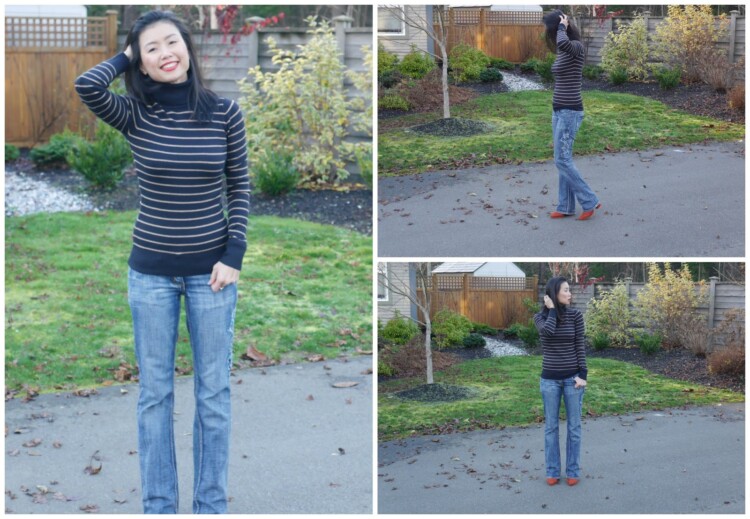 H&M Embroidery Jeans (very old, bought in 2006), French Connection striped turtleneck
The last time I wore a turtleneck was…gosh, in the 90s which felt like another lifetime ago. The one thing I remembered was how uncomfortable it was but let's be real, wearing a turtleneck in Malaysia was not the wisest decision. I decided to give the turtleneck another try after seeing the gorgeous Jalisa (say hello here) looking effortlessly chic in a few pairs but frankly, that girl could drape herself in a garbage bag and still look good. I'm actually surprised at how much I love these turtleneck tops, the fact that they kept me from freezing my tits off is another major bonus. And the lovely accessories from Avon and mark. are another huge surprise to me. Initially I turned up my nose at all of them, yes, even at the gorgeous cape because I have the fashion sense of a twat. And dare I admit that I actually used the furry collar to tickle Little Tyke's nose and dismissed the dark floral scarf as grandma-ish but to my surprise, they look fabulous when worn. I'll be wearing them lots especially during festive time!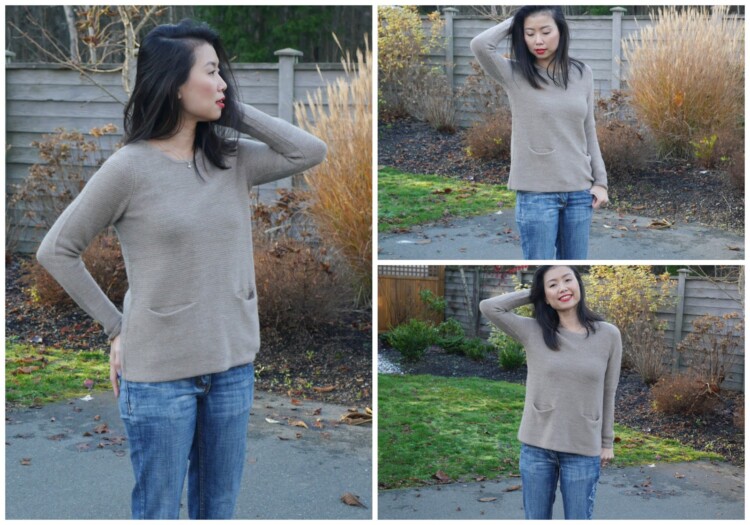 H&M Embroidery Jeans (very old, bought in 2006), top by Adrienne Vittadini
No reason for this top other than I needed a simple top to attend work training next week. I like how simple it is with only two pockets in the front and I am hoping to purchase a white wide-legged pants soon as I think they'll look great together.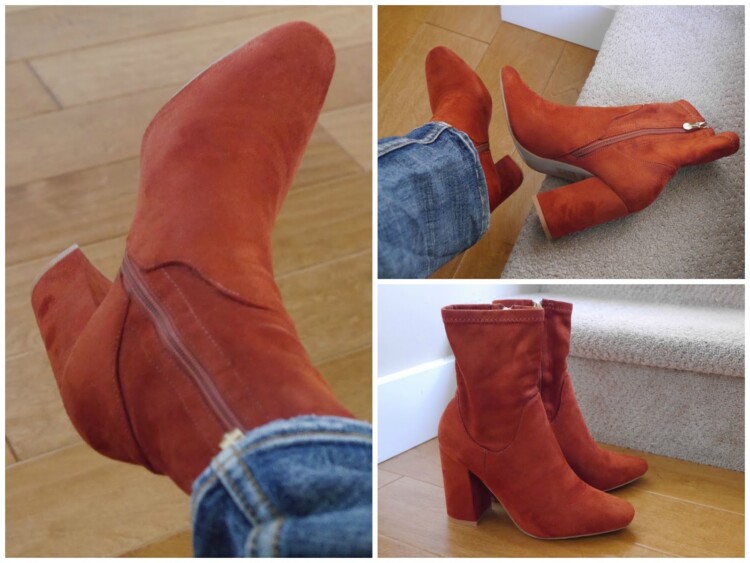 I swear suede is taking over the world but because I don't see myself sashaying in a suede outfit especially when living in a small town that rained 29 days out of 31 days in October, I settled for a pair of ankle boots. I never had luck with ankle boots before, my previous pairs look weird on me but it was love at first try with this tan colour pair by Cape Robbin.
Hope you lovelies enjoy this post which is a break from my usual beauty reviews and let me know your thoughts on my latest purchases. Don't forget to share what's your latest addition in your wardrobe, I would love to know! ps: I'm really nervous about going back to work and in a totally different working environment than I'm used to. My husband said it's nothing to worry about…how hard will it be to work in retail especially in the beauty department but I'm still nervous…excited but nervous. Wish me luck for Monday as it's day 1 of 3 for my training. I hope things will go smoothly and I'll fall in love with my new job! Products marked with * were received for free but my thoughts and opinions are 100% unbiased, honest and my own. There is no place for any sort of BS here.