It is no secret that I suffer from dry skin and on some days which is usually one too many, I suffer from very dry skin. Dry patches around my nose and eye areas are well documented in the House of Platt. I have lost count how many times hubby dearest has caught me prodding my dry skin. Yes, it is bad and no, I couldn't stop myself.
When I was given the opportunity to try Jurlique Herbal Recovery Night Cream* by a friend, I was quick to jump on it like a hungry man on a Christmas ham. I still love using that phrase after hearing it from the movie Remember the Titans many years ago. I love Denzel Washington, he is definitely my favourite actor of all time and I believe I've watched nearly all of his movies. I think I fell in love with his acting after watching John Q, what an absolutely brilliant movie. And look at me veering way off course! Focus Shireen, focus…okay, back to topic.
I was pleasantly surprise when I received the package and discovered she was kind enough to include a sample size Jurlique Herbal Recovery Eye Cream for me to try too.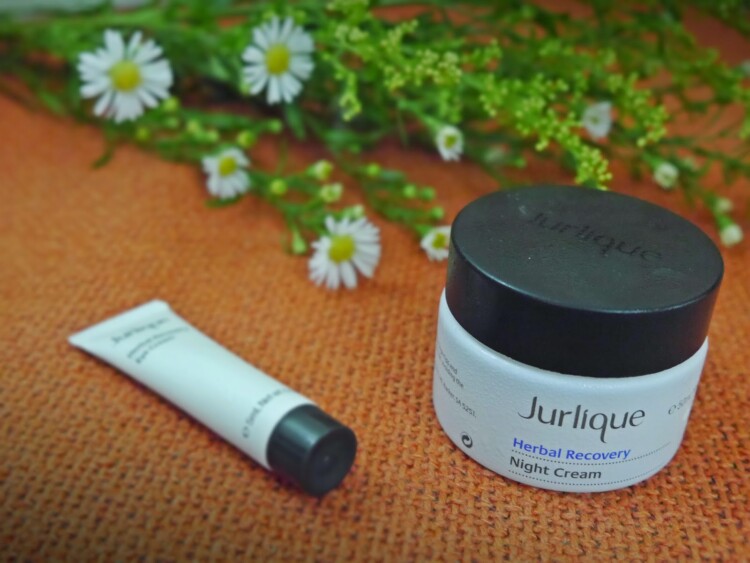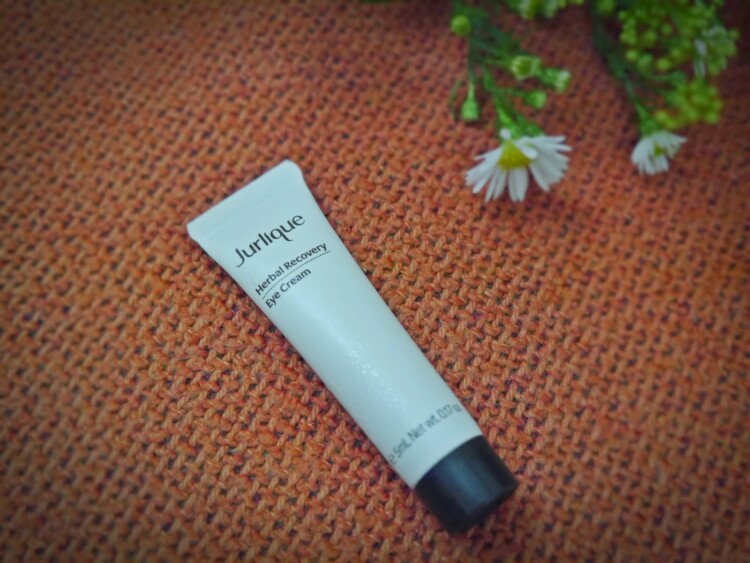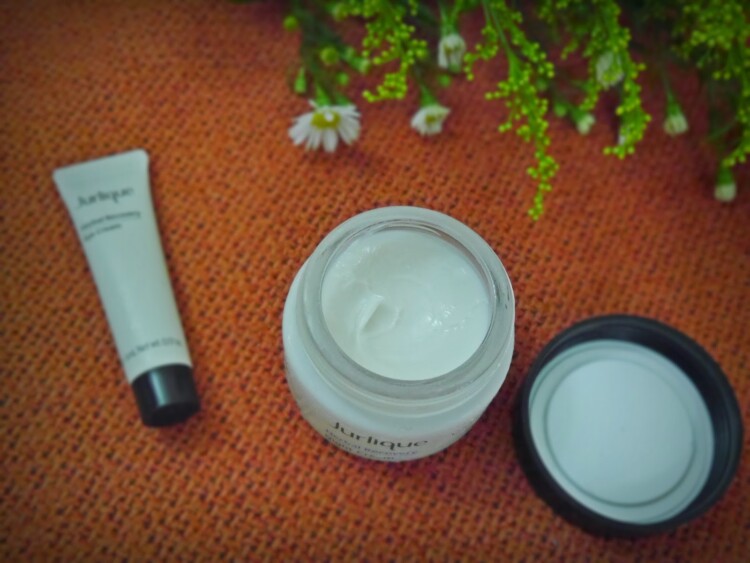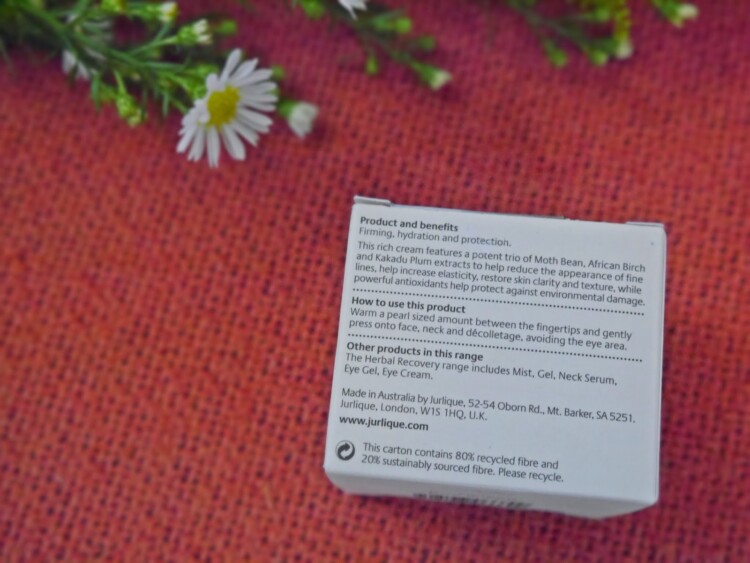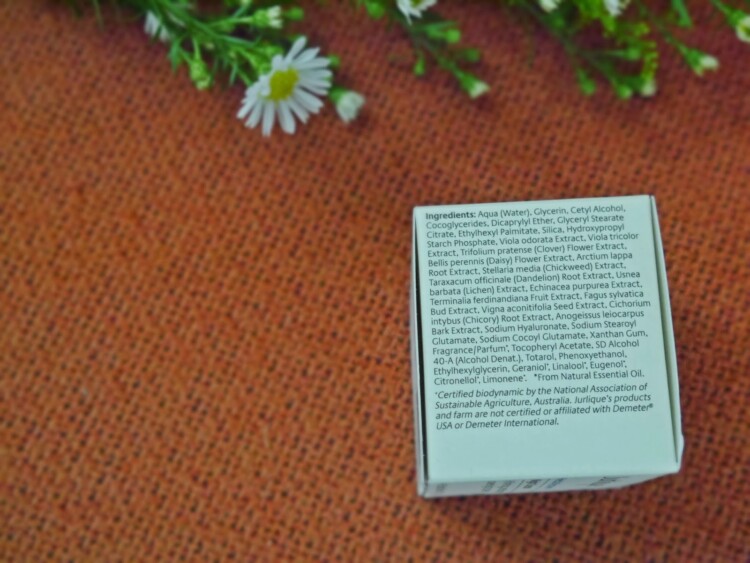 Let me just say, both products are absolutely fantastic. I have been using both night and eye cream every night before bed and without fail, I wake up to the smoothest, softest skin the next morning. After a month of using both product, the results are visible even to others. I have been getting compliments on how radiant and fresh my face looks. And I even noticed those darn pesky fine lines around my eye and mouth areas have diminished tremendously.
Some have informed me that this cream is rich and thick however, I actually find it to be light and almost airy if that makes any sense. What I love about this cream is how luxurious it feels on my skin, let's just say the product does reflect the price. It is recommended to pat the cream onto face instead of massaging it and it took less than 30 seconds to absorb into my skin. My dehydrated skin just seems to drink this up quickly! I do find this cream works better with a serum. It is wonderfully hydrating by itself however, pairing it with as serum takes it up a high notch. When I first used this cream, I was taken aback by its strong scent. It took a while getting used to it but after a couple of days, I find the herbal scent to be very calming and soothing.
While I absolutely adore the night cream for making my skin looks younger, yes, you read that right, younger, the real star between these two product is the eye cream. It is light, fast absorbing and it is also the first eye cream I tried that actually hydrates my under eye area very well but unfortunately for me, I am unable to use eye cream on my lids (sensitive) where my dry patches usually decide to flourish like mushrooms after the rain. Le sigh. I had no allergic reaction, no milia while using this on my under eye area, it has been absolutely wonderful.
I will continue using both product until it runs out and I will definitely repurchase. These products have done nothing but wonders to my skin and will remain a permanent staple in my night time skincare routine.
What about you? Do share what is your favourite night and eye cream.
EDIT: Jurlique Herbal Recovery Night and Eye Cream are free from Parabens, Sulfates and Phthalates. It is also packed with natural antioxidants to nourish the skin.