I know, I know…the world doesn't need another Urban Decay Naked Heat review. I get that, I know that hence I'll try my very best to make this review short and sweet.
I actually bought this palette on the day it was released on Sephora but staying true to my style, I decided to take my time to play/test it and post my review after the crazy hype had died down. I almost passed on this palette because I was convinced that it would be a major disappointment just like my doomed Naked Smokey but thankfully, this actually restored my faith in Urban Decay.
The packaging is well made and similar to the Naked Smokey meaning it's a thick, heavy magnetized plastic casing. I personally love it because it's easy to clean unlike the original Naked palette and doesn't get dinged like Naked 2 and 3 palettes.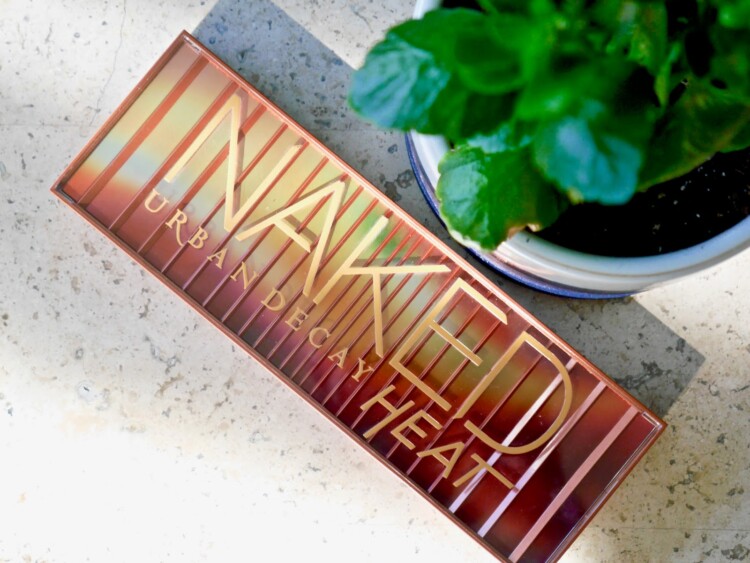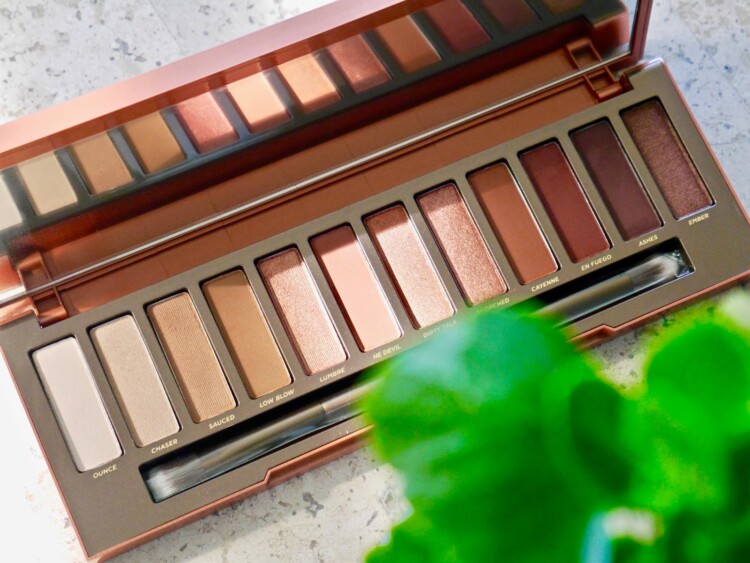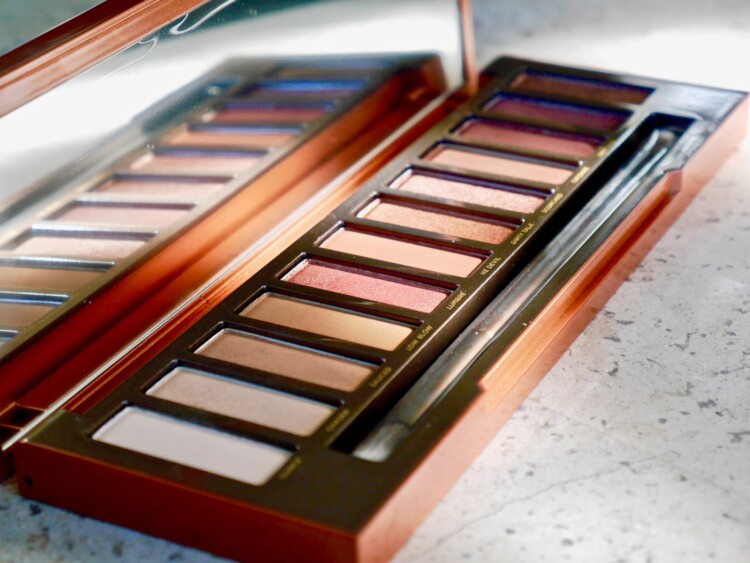 This palette is very warm toned and I agree with Sephora's description of it being "amber-hued neutrals – including warm browns, burnt oranges and rich siennas". What makes this palette even more special or at least to me, is the fact it contains a whopping 8 matte shades with the remaining 4 shades being 3 shimmers and 1 metallic.
• Ounce (ivory shimmer)
• Chaser (light nude matte)
• Sauced (soft terra-cotta matte)
• Low Blow (brown matte)
• Lumbre (copper shimmer with gold pearl shift)
• He Devil (burnt red matte)
• Dirty Talk (metallic burnt red)
• Scorched (deep red metallic with gold micro-shimmer)
• Cayenne (deep terra-cotta matte)
• En Fuego (burgundy matte)
• Ashes (deep reddish-brown matte)
• Ember (deep metallic copper-burgundy)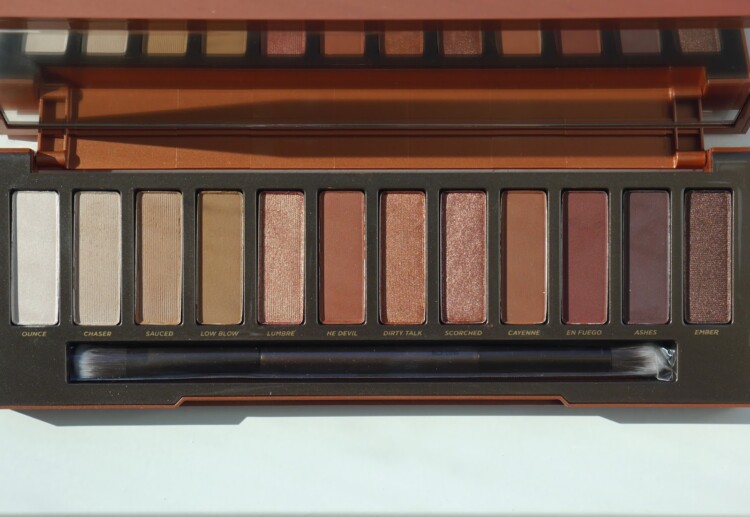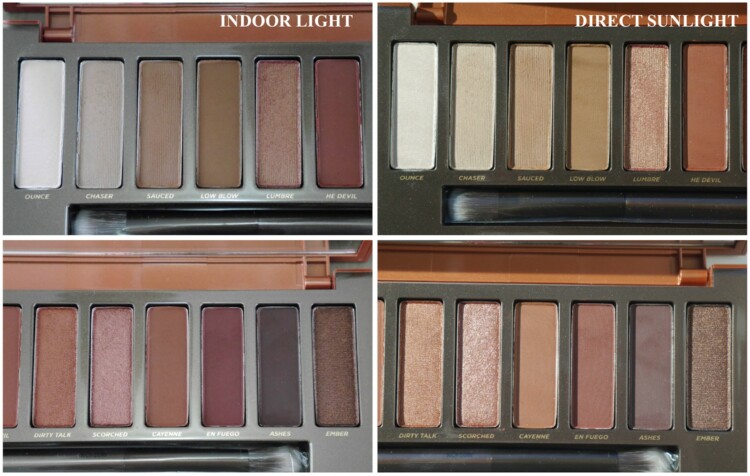 Now let's get to the price breakdown; this palette retails for C$66.00 and you get 12 x 0.05oz. that means it's $110.00 per oz. Now let's compare it with other palettes:
1. Kat Von D Shade + Light Eye Contour palette = C$62.00 (9 x 0.04oz. + 3 x 0.08oz.) equals $103.33 per oz.
2. Anastasia Beverly Hills Modern Renaissance palette = C$55.00 (14 x 0.02oz.) equals $196.43 per oz.
3. Lise Watier Rose Nudes palette (I will review next week) = C$68.00 for 0.42oz. equals $161.90 per oz.
By now you guys know I am absolutely obsessed with this palette. Yes, the texture of the eyeshadows are drier in comparison to the original Naked palette but that also means there isn't as much fallout and kick up during application.
These eyeshadows are also pigmented, blend easily albeit a touch too easily so you do have to be careful not to over-blend. Some shades (Sauced & Low Blow, Lumber & Scorched) have the tendency to merge into one because they appear quite similar on the lids. Another issue that I encountered is the shade Ashes which can go on patchy if I am heavy handed but other than that, I have no other issues with Naked Heat.
I always use an eyeshadow primer for my eye makeup so below swatches are done over an eye primer.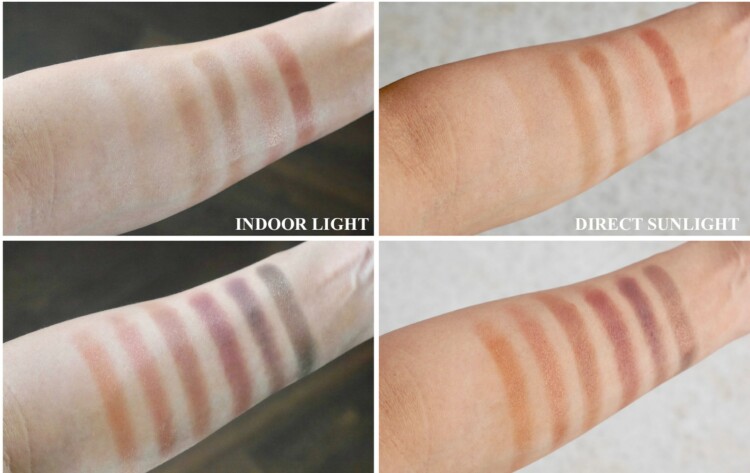 Top pictures L-R: Ounce, Chaser, Sauced, Low Blow, Lumber, He Devil; Bottom pictures L-R: Dirty Talk, Scorched, Cayenne, En Fuego, Ashes, Ember (sorry for the crappy outdoor lighting, it was a gloomy day 😩)
I will be posting some looks over on my Instagram page so look out for it and this is the end of the review. Sorry that it's still a touch longer than I like but I wanted to cover as many details as possible.
Urban Decay Naked Heat retails for US$54.00/ C$66.00 and is available for purchase through Sephora.com
Share your thoughts on this palette; are you a fan? Did you encounter the same problems that I did?