I don't think I ever hide the fact that I feel 24 hours in a day is not enough for me to get everything done. Things are slightly better for the past couple of months as I have been slightly better at tearing myself away from being online all the time so I managed to squeeze in some reading time. Mind you, it's never reading for more than 30 minutes and 3 books within 6 months is nothing to be proud of but it's still better than the past year where I got zero reading done.
So today I'm sharing a few books that I have been enjoying in the past 6 months, it's a short list but one that I hope you'll enjoy. Also a shoutout to the lovely Rebecca from Notes from September (say hello here) and Nida from Caked to the Nines (say hello here) for inspiring me to write this post.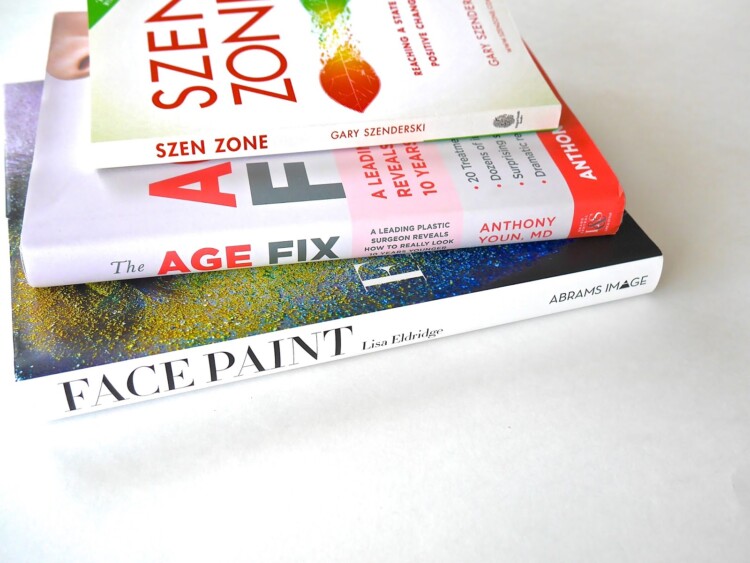 Szen Zone: Reaching a State of Positive Change* by Gary Szenderski (check here)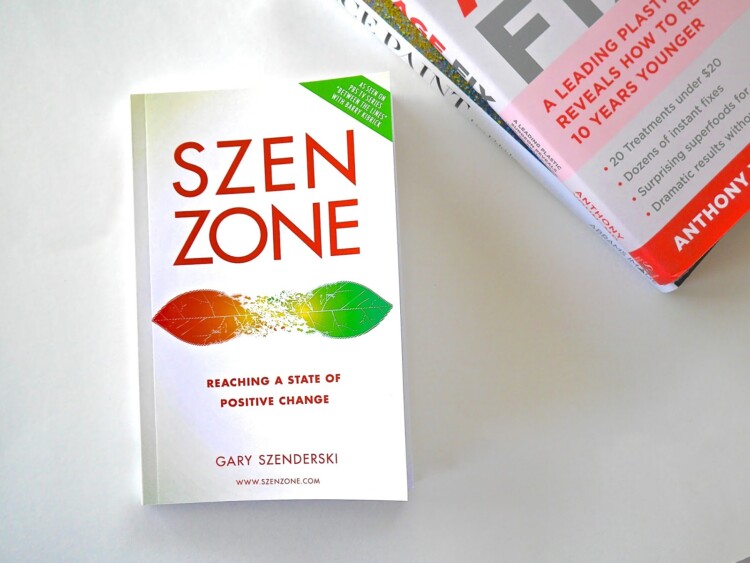 I have a confession to make, I am not a fan of self help books or anything that is even remotely close to the topic of 'self-improvement' so I wasn't expecting to like this book.
"Gary Szenderski is an author, speaker, teacher and branding specialist, internationally acclaimed as an expert on the subject. He specializes in helping people and organizations to navigate change, and frequently speaks and writes on the topic of emerging brands, personal branding and companies in transition. Gary is an award-winning writer, author of the Book of Szen and SZEN ZONE. He's an often quoted marketing expert, and recipient of the Distinguished Instructor Award from the University of California in Irvine where he teaches branding." 
Szen Zone: Reaching a State of Positive Change* is described as similar to Chicken Soup for the Soul, remember those tear jerking inspirational books? I used to love reading them when I was going through a very dark period in my life. You'll find me in a corner of the book store reading them because I couldn't afford to buy them myself and they helped me get through another day. And that was the main reason why I agreed to read and review this book.
The main difference that I noticed with Szen Zone: Reaching a State of Positive Change* in comparison with other self help books is it doesn't tell you what you should do with your life instead, the author shared a collection of real life short stories that are meant for the readers to take inspiration from. At the end of every short story, you'll be presented with points for you to ponder and a Szenippit which is a little quote that summarized the lesson from the story.
Another amazing thing about this book is you can start reading from anywhere instead of going chapter to chapter. Each page is filled with something positive and inspiring and even though I only spend two minutes reading a couple of pages, it leaves me smiling and on a more positive note.
I think what makes this book so enjoyable and such a refreshing read is the fact it didn't make me feel crappy about about myself, it didn't come across like a lecture or sermonic instead it's like listening to a very old friend giving me advice about life.
If you are struggling to move forward and to accept changes in life or just need a book that leaves you feeling positive without having to spend too much time reading then I highly recommend checking out Szen Zone: Reaching a State of Positive Change*.
Face Paint: The Story of Makeup by Lisa Eldridge (check here)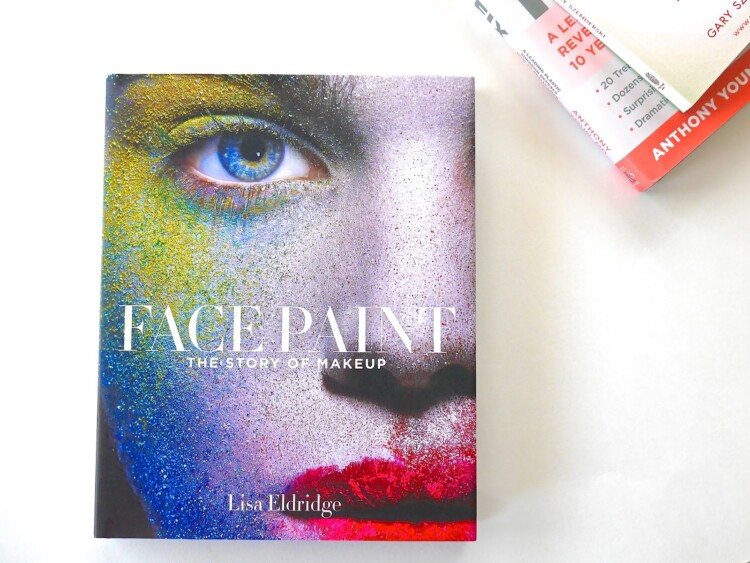 If by any chance you never heard of this book before…like seriously, which planet have you been living on all this while? I received this book from my MIL for Christmas and is the reason why I am slowly easing myself into reading again.
If you have no idea who Lisa Eldridge is then click here to get to know her or click here to watch her makeup tutorials. She is the biggest influence on my approach to makeup which is less is more and to use makeup to enhance instead of concealing and altering my looks.
Face Paint: The Story of Makeup is a beautifully written book that takes us through the history of makeup and how it evolved over the centuries. I adore the arrangement of this book which takes us through the years, the differences in makeup, how and why it evolved and she covers the influences from both Western and Asian cultures. Another bonus? You get stunning photography that draws you in.
If you're a beauty lover or even just someone who is generally interested in culture and history then I highly suggest adding this book into your collection. Plus, it looks beautiful by your night stand.
The Age Fix: A Leading Plastic Surgeon Reveals How to Really Look 10 Years Younger* by Anthony Youn (check here)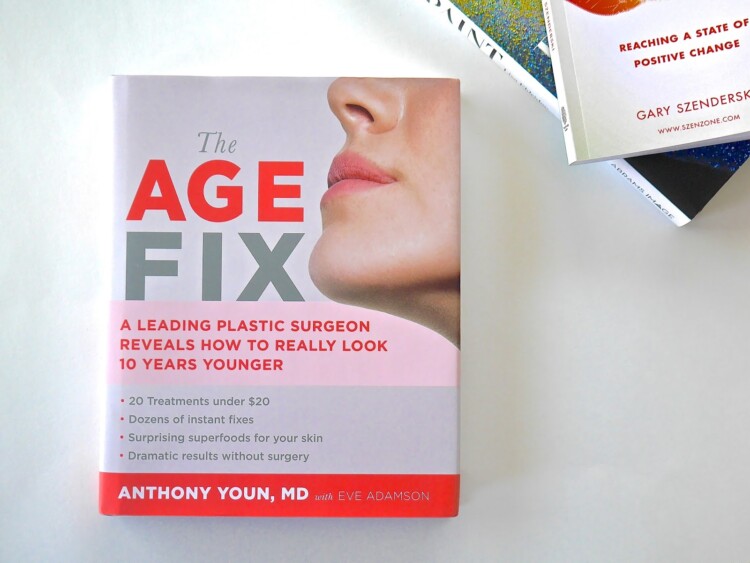 True to my style, I save the best for last and is anyone surprised that Face Paint: The Story of Makeup was not listed as the best in this list? There's a good reason why I am obsessed with The Age Fix*, I am learning so much and it actually prompted me to get a highlighter so I could read and re-read and highlight things that I deemed important to know and remember.
I treat this as my skincare bible.
"Dr. Anthony Youn is a nationally-recognized, board-certified plastic surgeon who is considered one of the country's best-known experts in looking younger with or without surgery. In addition to being a regular expert on The Rachael Ray Show, The Dr. Oz Show, and The Doctors, Dr. Youn's has been featured on Good Morning America, Today, CBS This Morning, Fox News, CNN, HLN, and E!, and in the New York Times, USA Today, and People magazine. Dr. Youn is also a regular contributor for CNN.com, NBCNews.com, and The Huffington Post."
This is such a brilliant read and you will get useful information, tips, tricks and all sorts of home remedies to slow down the clock. Not only does this book scientifically break down some beauty myths, it also educates you on all the hows and whys of ageing and provides all options to tackle the issues whether it's homemade and natural, cosmetics or surgery. It also informs what food to look out for, why antioxidants are great for us, the age fix diet, it also includes meal plans if you want to follow. You also get suggestions on what products to use for a specific issue and again, you get the options of home remedies, drugstore, high end or prescriptions.
And if you are someone who is interested in Botox and plastic surgeries in the future, these topics are also covered in this book. The good, the bad, why you should or should not consider it, I mean this book has everything…I'm not kidding when I said this is my skincare bible. It's a wealth of information and I could go on and on and on about it.
If you are someone who is interested in general well being, how to eat right, how to grow old as gracefully as you can then you need this book. I promise you that this book will be one of your best purchases. What are you currently reading? *Products marked with * were received for free but my thoughts and opinions are 100% unbiased, honest and my own. There is no place for any sort of BS here. Post contains affiliated links.