My eyebrows have been the bane of my life ever since I could remember. I struggled to fill them in as they are sparse as hell and combined with my drawing skills of a two-year-old, they usually look wonky AF. It doesn't end there, of course, I went from thin brows to too thick to too dark and scary and I could never quite get the right shade for my skin tone and my natural hair colour. The shades are either too warm, too light, too ashy and God forbid I make the same mistake again but I even when through a phase of using shades that were too reddish for me.
Did I notice my mistakes then? Of course not but I see them now when I look back at my old pictures. What the flying **** was I thinking?!
Benefit Cosmetics is world famous for its eyebrow products so much that it has its own Brow Bar. Not going to lie, I have had more misses than hits with their eyebrow products and have pretty much given up on them until recently. They launched 4 new shades; 2.5 Neutral Blonde, 2.75 Warm Auburn, 3.75 Warm Medium Brown and Cool Grey to join their existing 8 shades.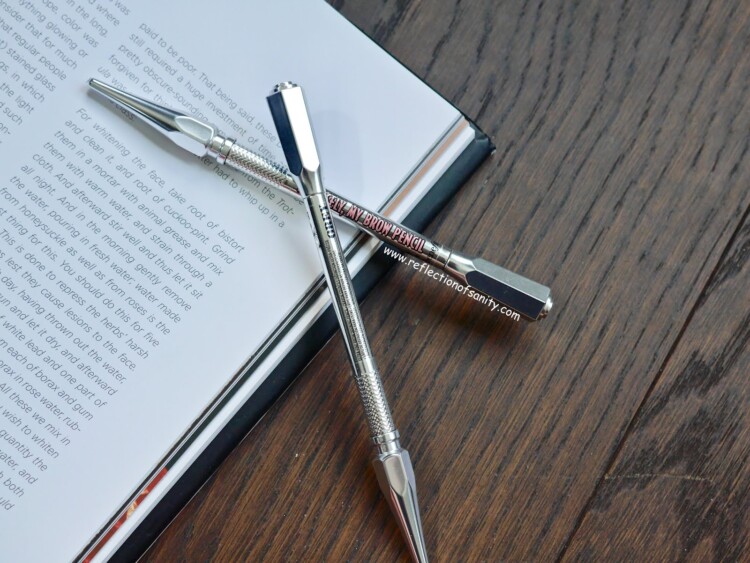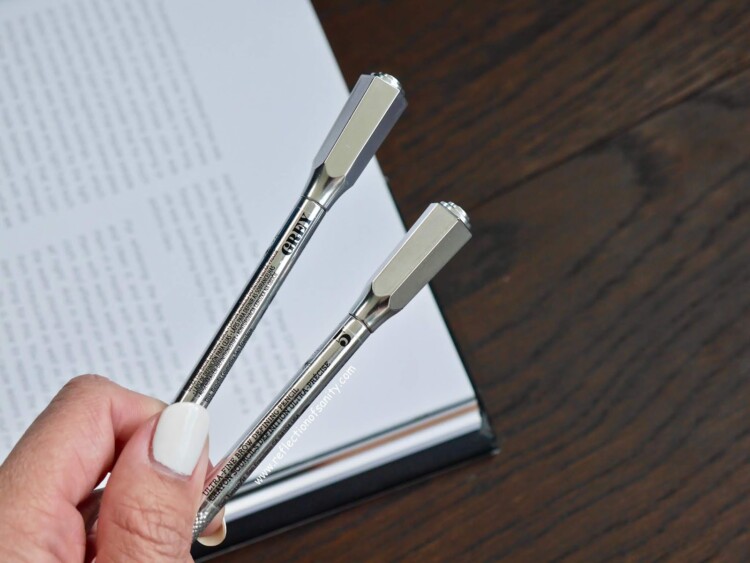 And we're here today to talk about Cool Grey* aka my new holy grail. Cool Grey* is different from any other grey eyebrow products that I have ever tried before. I find it to be close to black but without the harshness of it but at the same time, it's not too cool or ashy tone like most greys. It's the perfect medium and it perfectly mimics the natural colour of my eyebrows.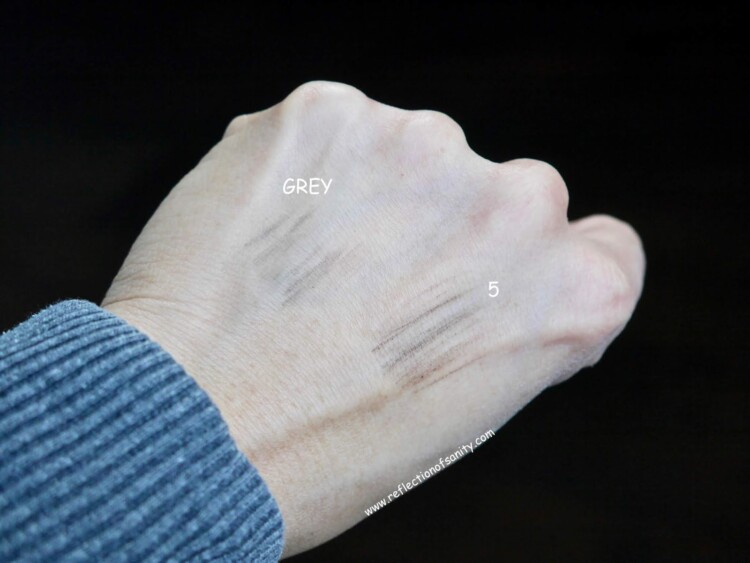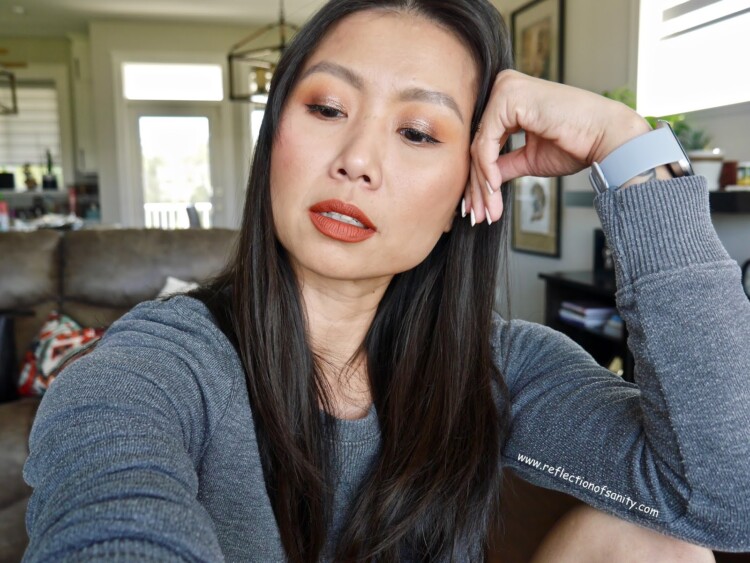 I also find the texture of this pencil is different from the shade 5 Warm Black-Brown* which I personally find to be softer, more pigmented and I always end up with crazy, dark and blocked brows. Some of you might remember that I gave it a terrible review. Cool Grey*, on the other hand, has a stiffer texture so it's more buildable and I am less likely to go overboard with it. It also blends so much better…in short, this was love at first stroke.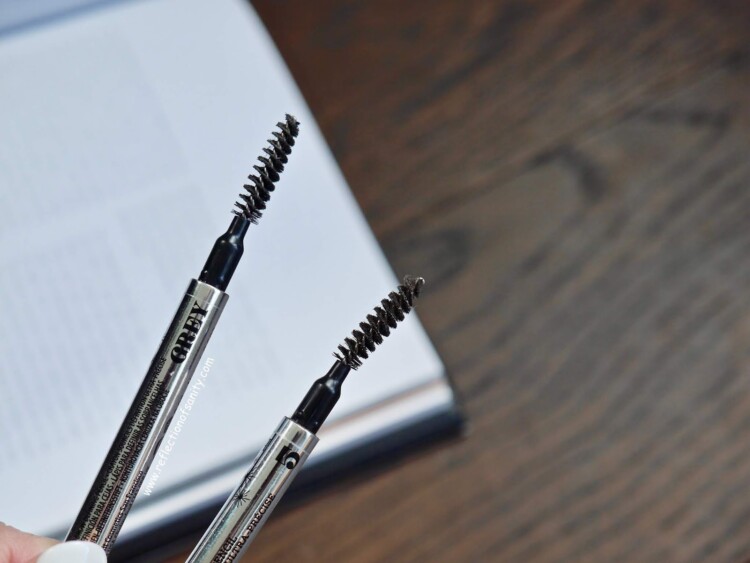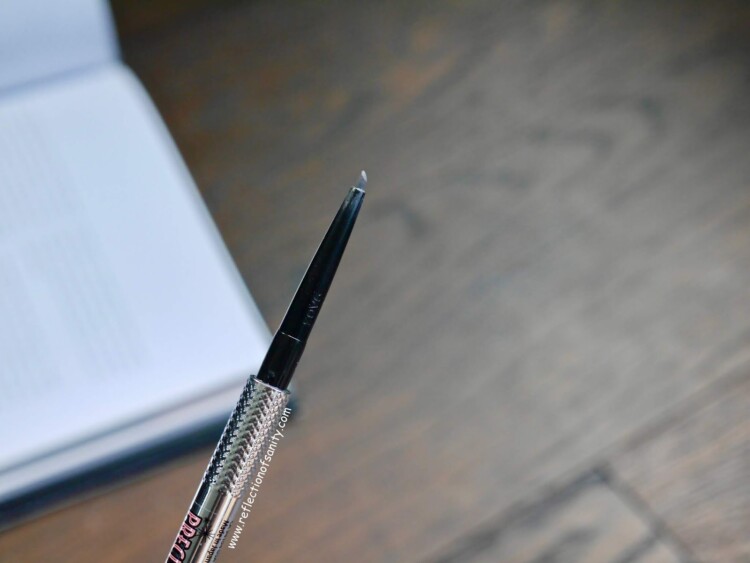 Cool Grey* easily lives up to all the claims; the fine nib allows very precise application, the spoolie is brilliant, it's long lasting and waterproof and lasted through a few sweaty yoga sessions. I can't ask for a better eyebrow pencil. Repurchase? Yes, you betcha! Benefit Cosmetics Precisely, My Brow Pencil retails for $32.00CAD and is available for purchase through Sephora and Benefit Cosmetics. *Product marked with * was received for free but my thoughts and opinions are 100% unbiased, honest and my own. There is no place for any sort of BS here.