A very short one today as it is a topic that I often struggle to describe or explain and am completely hopeless at myself. We're here to talk about hair products and in the House of Platt, I am the one with the thickest hair, the little one is slowly getting more hair and the King of the house lost all his hair yonks ago. So there are no 'hair experts' in this house…. Side note, how on earth some of you guys manage to tie fishtail braids or brown braids or all those funky bohemian braids on yourself? I struggle with a simple ponytail. I thought I got my ponytail right only to find I missed out a strand of hair…story of my hair adventures. You lovelies who manage to tie braids on yourself…you are aliens. Aliens aside, today I'll be sharing a few products that I received courtesy of Influenster. I was lucky to receive John Frieda Frizz Ease Miraculous Recovery Shampoo*, Conditioner* and Repairing Serum* and have been testing them for almost a month.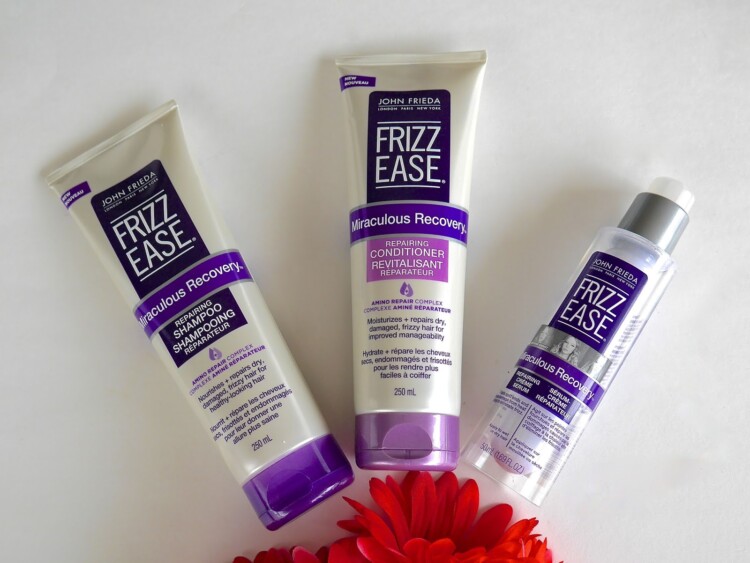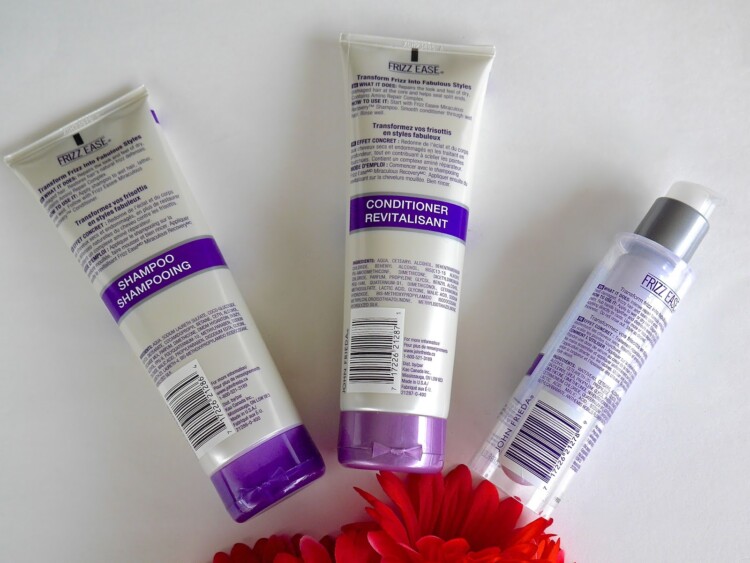 Before I get into the review, let me explain my hair condition. I have thin, fine hair and with the exception of two small ends of my hair which was bleached and coloured, the rest of it is natural and untouched. My biggest hair problem is the lack of volume and many hair products tend to weigh my hair down.
John Frieda Miraculous Recovery Range supposedly helps to repair and nourish dry, damaged and frizzy hair. While my hair is not damaged, it is dry and I have problems with the ends getting tangled every time after washing. And due to me having the patience of a llama, I will lose a few strands of hair every day because I will rip the comb through my hair to detangle. I know I should invest in a Tangle Teezer but this mama is broke and she's trying very hard to behave spending wise.
Both shampoo and conditioner have a soft sweet scent, it's not overpowering and it almost disappears as soon as your hair dries. You can still smell it if you sniff your hair but why would you want to do that….?
The shampoo is very moisturizing and I can instantly feel how soft and silky my hair feels after rinsing but I do have to be careful with the amount of conditioner that I use. A little goes a long way and it takes a long time to rinse it out if I used too much. It is also too heavy for my hair so I only use it at the bottom half and make sure I rinse everything out.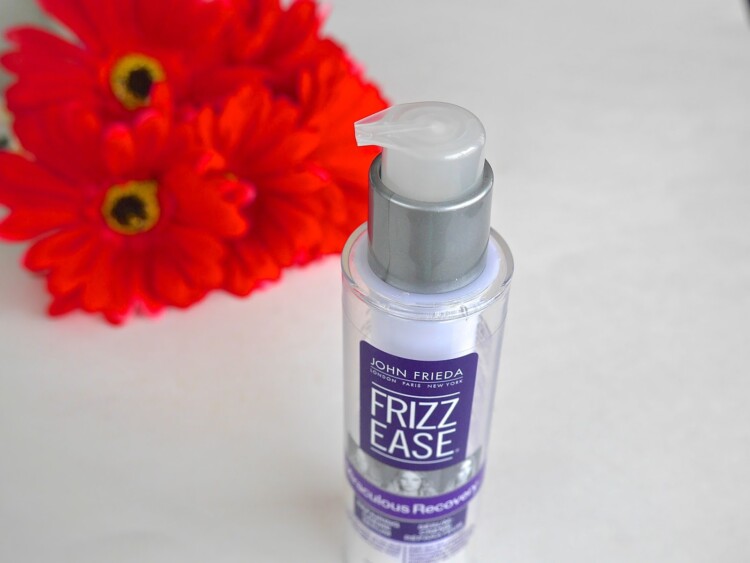 And as always I save the best for last, I adore this hair serum. All I need is one pump, warm it up in between my hands and then run my fingers through my hair. It leaves my hair looking so shiny, healthy and bouncy even though I blow dry with a hair dryer and then use my InStyler Max* (reviewed here) everyday. It also smells really lovely! I will definitely be repurchasing the hair serum once I run out but I won't be repurchasing the shampoo and conditioner. I like buying my shampoo and conditioner from the same range because I feel they work better together and while I love John Frieda Miraculous Recovery Shampoo*, the conditioner is too heavy for my hair so I'll be skipping both. Have you tried John Frieda Miraculous Recovery range yet? Do you buy shampoo and conditioner from the same range or it doesn't matter?  *Disclaimer: I received this product complimentary from Influenster for testing purposes but my thoughts and opinions are 100% unbiased, honest and my own. There is no place for any sort of BS here.
ps: It's the long weekend here in Canada so I won't be posting on Monday. This mama will be taking some time off from the blogsphere to enjoy the beautiful weather outside! Have a brilliant weekend everyone!