After two years of living in Canada, I must say I am still not used to how quickly the weather changes. One minute I am out and about in shorts and bitching about the freaking heat and suddenly within the next blink of an eye, I have to bundle up whenever I leave the house. Fun fact, some parts of Canada are already seeing snow…like wtf?!
I do admit loving the colder temperature and shockingly my two favourite seasons are Spring and Autumn. Yes, the days are long, gloomy and wet but I have always loved the rain as I find it to be strangely calming.
What I don't like though is how my already dry skin becomes drier as the temperature drops. It doesn't matter how much water I drink, which I won't lie is probably only half of the recommended daily amount, my skin is as parched as the Sahara desert.
About a month ago I was was kindly sent two of Nip+Fab newest products to test; Dragon's Blood Fix Hyaluronic Shot* and Bee Sting Fix Toning Pads* and have been adding both as part of my skincare routine ever since. Both products are designed to give a boost of hydration to the skin with Dragon's Blood Fix Hyaluronic Shot* having an impressive 50% hyaluronic solution and Bee Sting Fix Toning Pads* with bee venom, propolis extract, witch hazel and allantoin.
Nip+Fab Dragon's Blood Fix Hyaluronic Shot*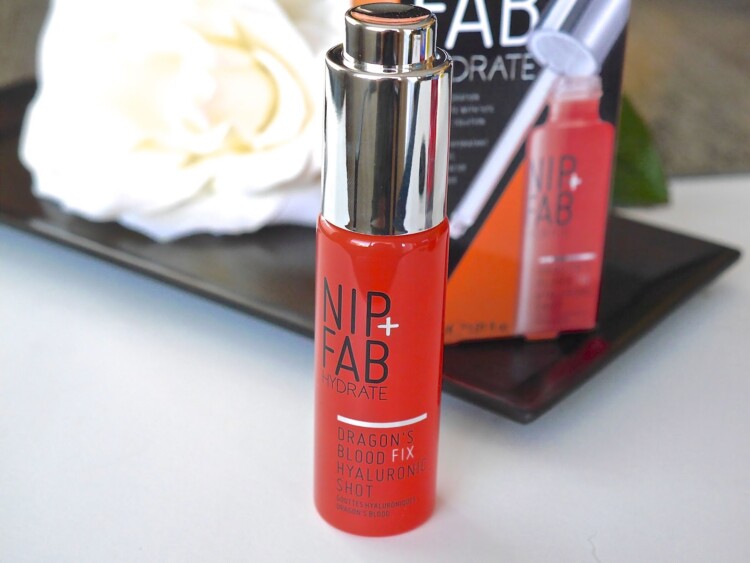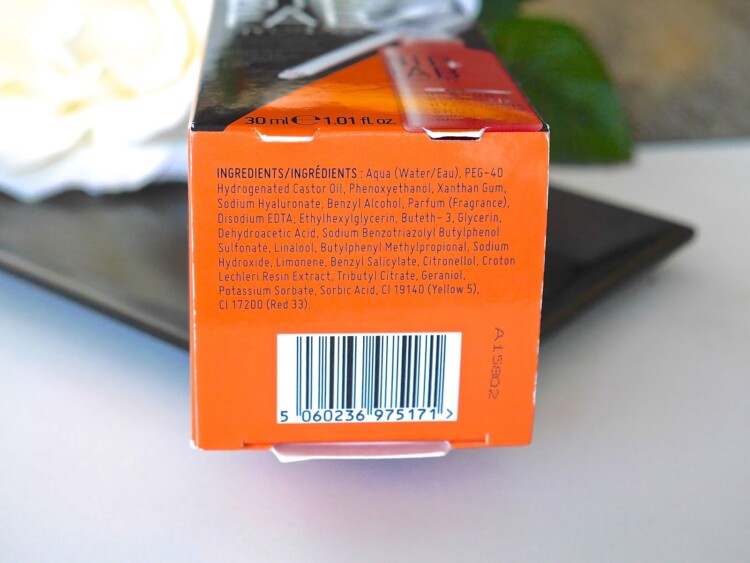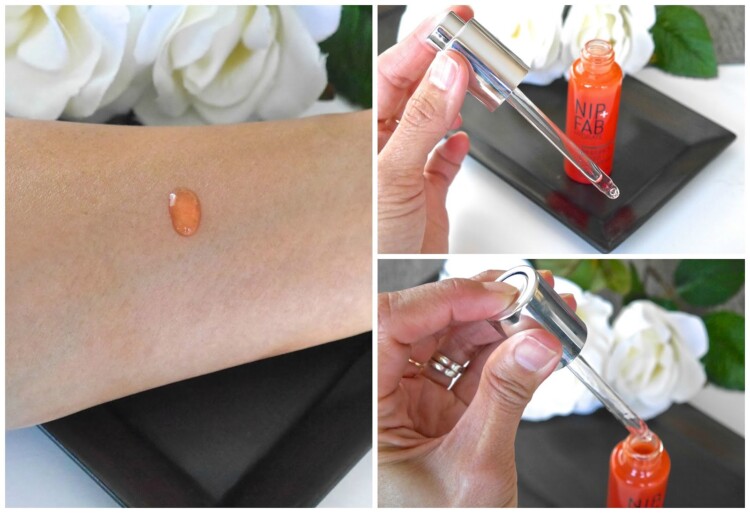 I'm going to get straight to the point, the ingredient list is not impressive and the fragrance is overwhelmingly strong. It's very perfumey and yes, it's strong even for me who usually doesn't mind fragrance in my skincare. Croton Lechleri Resin Extract aka Dragon's Blood which actually is a bright red resin found in Croton Lechleri trees and it has anti-viral and healing properties. It also helps to prevent environmental damage to the skin however, it's listed close to the end of the ingredient list so I'm not sure how effective it is or if it even makes any difference in this product.
The texture is a light gel and my favourite method of using is to mix it with my serum. I tried using it on its own and while it absorbed quickly, it also left my skin feeling very sticky and I had to wait for a minute or so for the stickiness to go away before layering my other products. It is suggested that it can be used as target treatment so just apply it on your dry areas and that might work better than applying it all over your face on its own because it's sooooo S-T-I-C-K-Y!
Does it work? I have not seen any plumpness of my skin but at the same time, there has been zero patches either and I do think Nip+Fab Dragon's Blood Fix Hyaluronic Shot* is a contributing factor. I will continue to use this but I don't think I'll be repurchasing.
Nip+Fab Bee Sting Fix Toning Pads*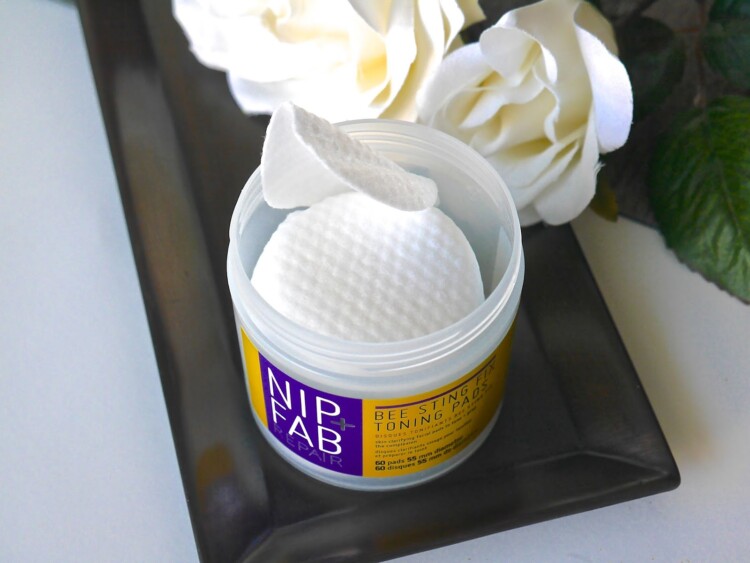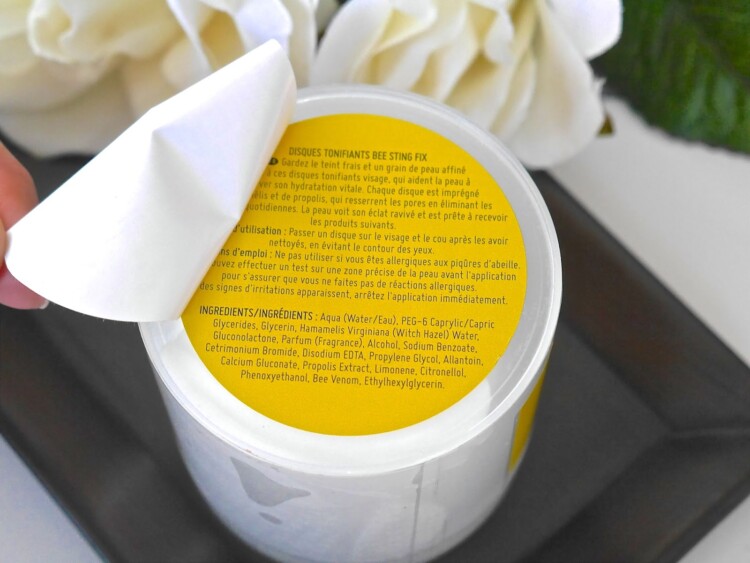 Just like the Dragon's Blood Fix Hyaluronic Shot*, these pads also have a perfumey scent however it's not as strong. Fragrance and alcohol are listed in the middle of the ingredient list which is something to be aware of however, unlike Dragon's Blood Fix Hyaluronic Shot*, the ingredient list for these pads are more promising. Glycerin, Witch Hazel and Gluconolactone are listed as the third, fourth  and fifth ingredients on the list and if you're not familiar with Gluconolactone, it's a polyhydroxy acid (PHA) and offers all the benefits of AHAs but much gentler to the skin and is more suitable for sensitive skin. On the other hand, Allantoin, Propolis Extract and Bee Venom are listed very low so again, I'm not sure the amount present in the product will make any significant differences. All that said, I actually enjoy using these pads! These leave my skin feeling really fresh and thankfully didn't dry out my skin. I also find that my serum and moisturizer seem to be absorbing better after using this. Do I like it enough to repurchase? Maybe but it's hard to venture away from my beloved Nip+Fab Glycolic Fix Daily Cleansing Pads (2.8% Glycolic Acid) and I currently have my eyes on the Nip+Fab Glycolic Fix Night Pads Extreme which has 5% Glycolic Acid, Salicylic Acid and Hyaluronic Acid. It has been a hit and miss with these but Nip+Fab is one of my favourite drugstore brands and has been a part of my skincare routine for a couple of years now. If you are new to the brand then I highly suggest checking out the Kale Fix range (reviewed here) or the cleansing pads, you just can't go wrong with them. Have you anything from Nip+Fab? What are your favourites? *I received these products for free but my thoughts and opinions are 100% unbiased, honest and my own. There is no place for any sort of BS here.