Today's post was supposed to be the best beauty discoveries of 2017 however, things don't always work out the way I plan so that idea went straight into the trash. So today I'll be sharing my thoughts on a toner that pretty much changed my skin for the better. What do I mean with better? I haven't had my usual pimples, haven't had to pop any black and white heads for the past week and my skin hasn't been this clear since I was in my 20s. I'm here to talk about Cosrx AHA/BHA Clarifying Treatment Toner.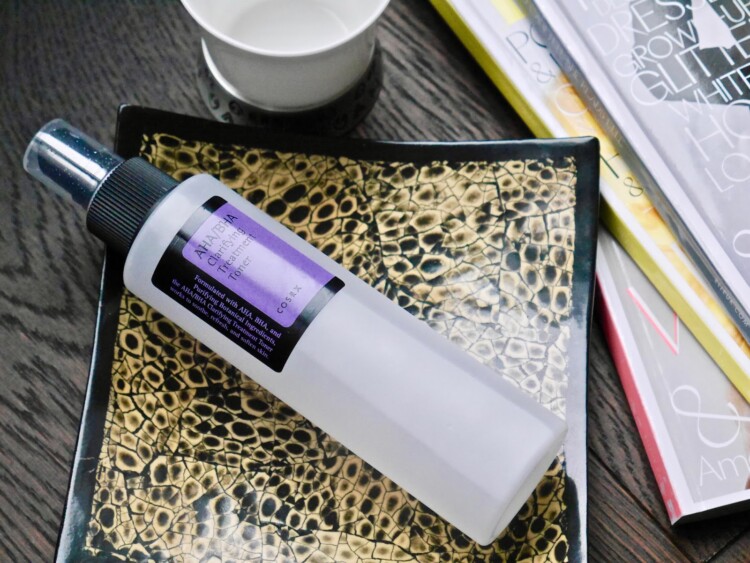 For those who are not familiar with Cosrx, it's a popular budget friendly Korean brand that prides itself with a short, no bullshit ingredient list and minimalistic packaging so you're basically paying for the product and not some fancy-arse bottle. My first foray into the brand was their cult-favourite Acne Pimple Master Patch which is a holy grail status for me and I have gone through at least 3-4 sheets. This toner has been in my to-buy list for ages but for some reason I am always distracted and end up buying something else until….my best friend bought it for me. Thanks to him, I have been using this for almost 3 weeks and wow, let's just say I haven't been reaching for the pimple patch anymore.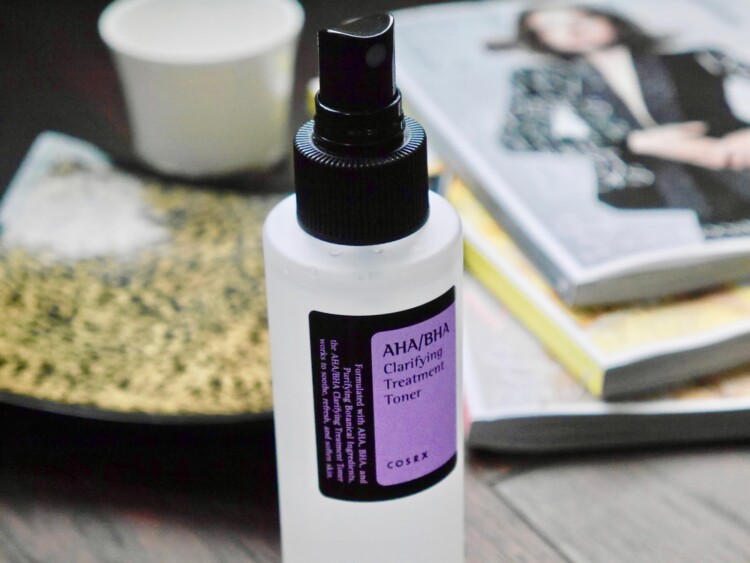 INGREDIENT: Mineral Water, Salix Alba (Willow) Bark Water, Pyrus Malus (Apple) Fruit Water, Butylene Glycol, 1,2-Hexanediol, Sodium Lactate, Glycolic Acid, Water, Betaine Salicylate, Allantoin, Panthenol, Ethyl Hexanediol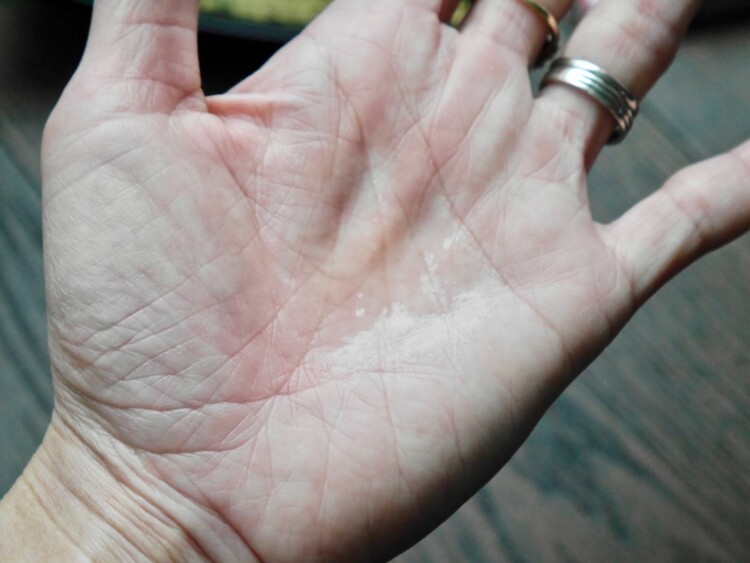 The toner comes in a simple, no fuss plastic bottle and you get 150mL of product. Unlike many other toners, it has a spray nozzle instead of the usual tiny hole for pouring. The texture is just like water and I didn't detect any scent to it. It's suggested to spray onto a cotton pad and wipe across the skin for extra exfoliation but I find that way to be wasteful. Personally I alternate in between spraying into my palm and patting it in and using a cotton pad. Honestly I didn't notice any differences in results between both methods. This toner has Glycolic Acid as AHA and Betaine Salicylate as BHA. From what I've read online (because I'm an idiot for throwing out the box this toner came in before taking pictures 😒) each is only at a 0.1% concentration which is very low. I wasn't expecting much from this toner but my skin broke out like a hormonal teenager the first couple of times I used it. It seems like this toner brought all my pesky white and blackheads to the surface and it was hell for a week or so. And then the magic happens…. My skin has never ever been this clear before or at least not in the recent months. I have no breakouts, not even the tiniest spot and all I have is smooth, clear skin. There's no dry spots, no flaky skin and my skin seems to absorb product better. What I did notice is my skin starts showing signs of congestion when I skip using this toner for 2-3 days. Bottom line? Despite the low concentration of AHA/BHA, my skin absolutely adores this and this toner will be a permanent fixture in my skincare routine. Are you familiar with Cosrx? If you are then please share your recommendations from the brand! Post contains affiliated links.