I am super excited about today's post as you can see from the title, it's a collaboration with one of my dearest blogger friends, Ashley. She's the gorgeous blogger who blogs at Ashley Sue Makeup and also has a YouTube channel here.
Today I'll be sharing my top 5 Fall or as I know it, Autumn lipsticks. These are the ones that I will be rocking throughout the next few months because let's face it, it's going to be cold, wet and bloody gloomy and what better way to cheer myself up than a good lipstick or five. I'll also show how I wear each lipstick but be warned that my looks are very simple as I'm usually out and about with Little Tyke. The last thing I need is to be that mum whom other mums give the evil side eye because I look like I just finished my shift at the strip club and might just give a free lap dance to their husband. You will see a couple of the same products that are used for every look, trust me it's not because I'm lazy but it's because they are really good and I have been reaching for them every time I do my makeup.
Let's get to it!
Make Up For Ever Artist Rouge Lipstick C405*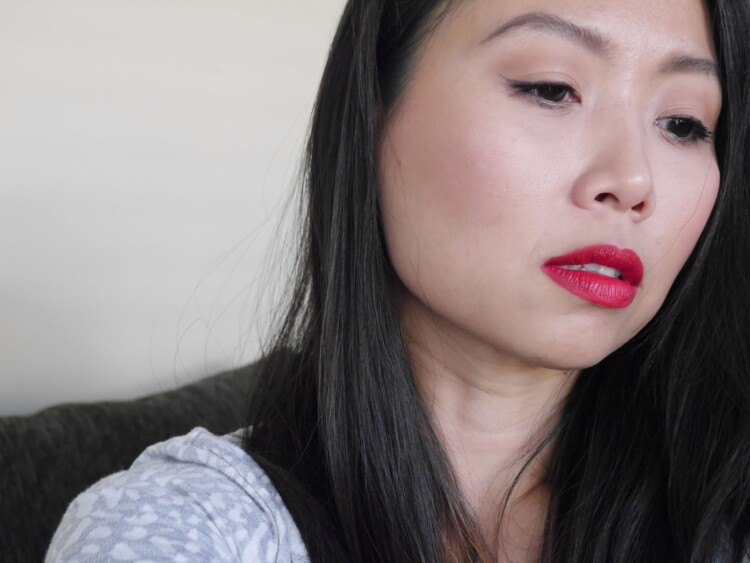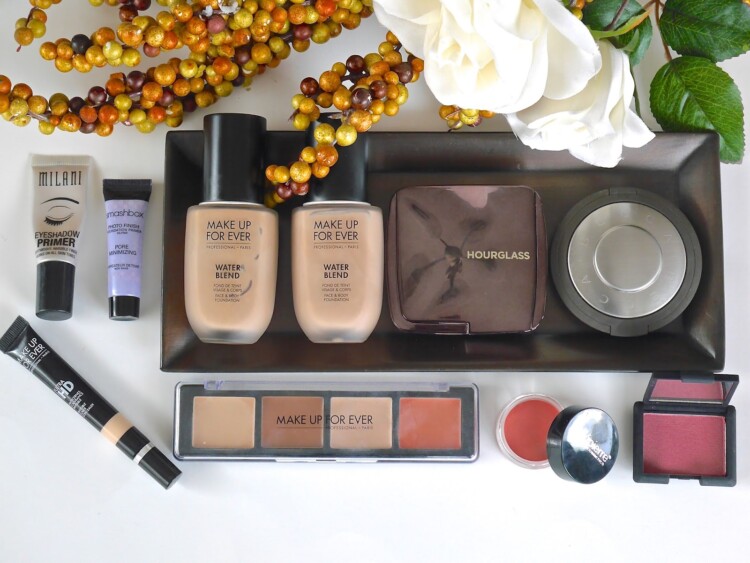 Is anyone even surprised that this beauty made it into this list? I'm not going into detail as you can read my review here but in short, I am obsessed. This is also the look which I wore for my husband's birthday a couple of weeks back and all the products that I used. I don't usually use this many products but whenever I want to look glamorous, this is the look that I create.
Rimmel Kate 107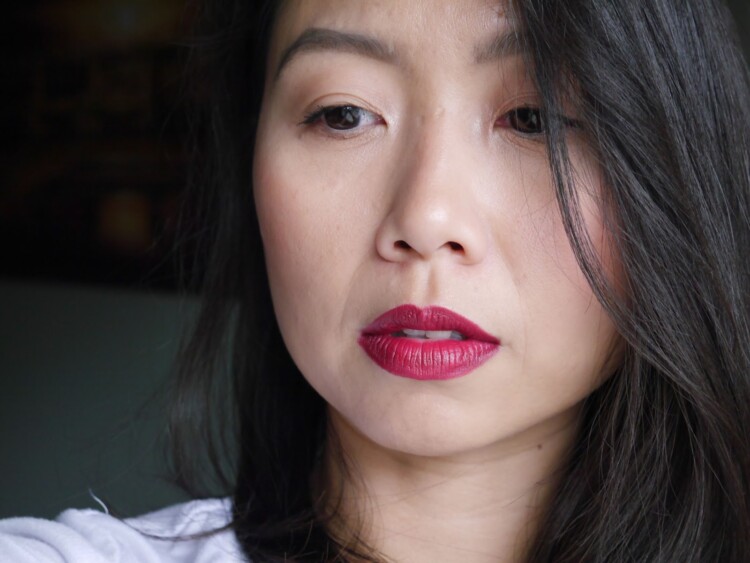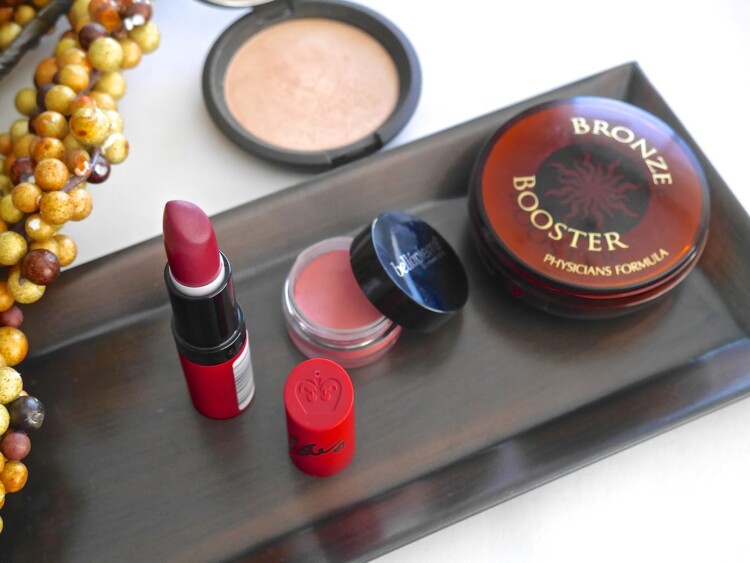 It took me a few years to finally pick this up, why? I don't know. I kept reading about this lipstick the past two Autumns and Winters, and it seems to be a cult favourite amongst beauty enthusiasts. I finally got my hands on it and understood why the obsession. It's dark, almost vampy with a beautiful creamy, hydrating and long lasting formula that doesn't feather and it makes a statement. I wear it with very minimal makeup; a touch of bronzer on the crease of my eyes, on the cheeks, lots of mascara and a very light sweep of blusher and highlight as I want the lips to be the centre of attention.
ColourPop Metallic Liquid Lipstick (3-Ways) & Sephora Cream Lip Stain (Marvellous Mauve)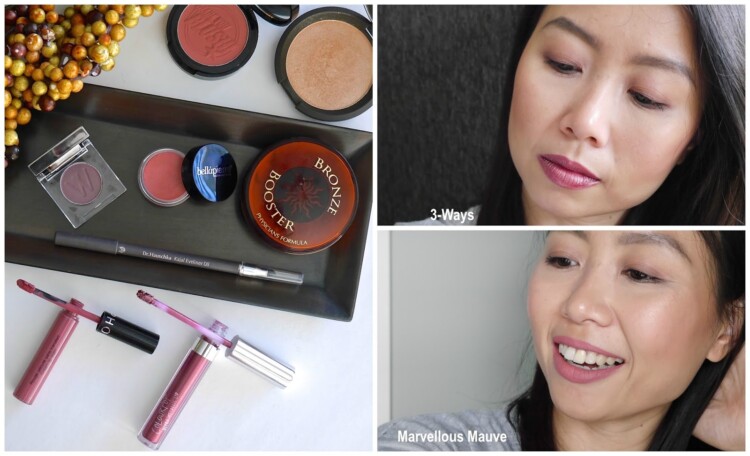 I was initially worried that the metallic lips trend would look weird on me however ColourPop 3-Ways has been permanently in my rotation ever since I won it in Angie's (Chocolate and Lipstick) giveaway. Another liquid lipstick that I have been reaching for a lot is Sephora Cream Lip Stain Marvellous Mauve and I have been pairing both with a soft smoked out kajal eye liner using a matte purple eyeshadow from Lise Watier, cream blush, bronzer and a dab of highlight on the top of my cheeks. Sometimes I add my recent favourite powder blusher by Soap & Glory on the top for very rosy cheeks so I don't look like death is at my doorstep.
bareMinerals Pop of Passion (Candy Pop)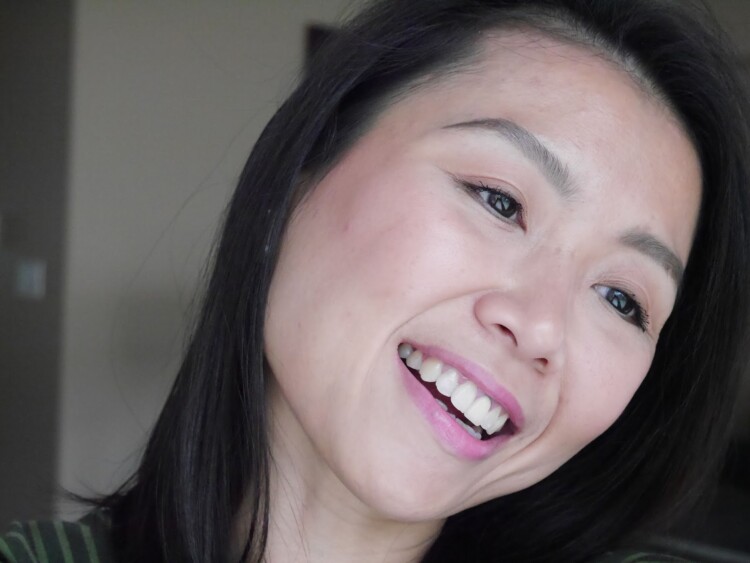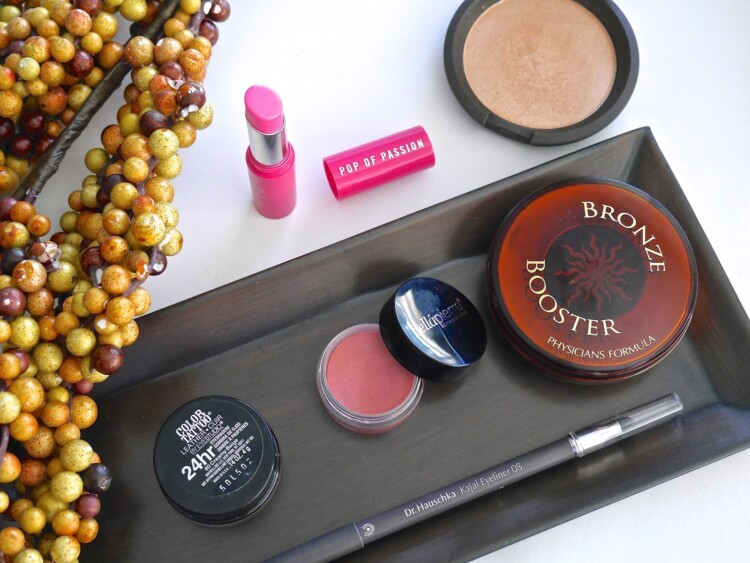 Now this is a strange one. I won Candy Pop in a giveaway and my excitement about it turned into a huge disappointment because I find it to dry out my lips tremendously so it was left unused for a long time. And then I read about the range on Nida's (Caked to the Nines) post and she mentioned how much she loves hers so I decided to give it another try and haven't put it down since. My mistake was applying too many layers in the past so it became an oily mess and dried out my lips. I love wearing this for my school runs and I paired it with Creamy Beige on the eyes, tight lining with a kajal pencil and finally a bit of blusher, bronzer and highlighter. Ohh…and big, feathered, bold eyebrows because it's the brows that do the talking in this look. A more natural, minimal makeup look which is perfect to take Little Tyke to school and if anyone annoys me then I can raise my big brows at them. So there you have it, my 5 most reached for lipsticks ever since the temperature cooled down drastically. And don't forget to hop over to Ashley's blog (here) to check out her selections! What are your Fall favourite lipsticks?