Avon, Avon, Avon…my, my, my…how much have you grown and changed? It's safe to say it's no longer your mum and grandma's brand. It's honestly no longer a brand where I scoff and turn my nose up to.
I have to admit that right up to end of last year, I still felt a little iffy about the brand. There were a lot of hits and misses, more misses if I have to be completely honest but this year well, it's a completely different story.
Recently, I had some really interesting discussions with customers, friends and even in one of the FB beauty groups that I am in about Avon and the general consensus is, Avon has definitely come a long way and changed for the better.
Now I can attest that their skincare has come a long way and I have had amazing experiences with them but the makeup? Other than their lipsticks and nail polishes, I usually would go 'hell to the noooo!'.
That is also the reason why you see me featuring Avon's skincare but rarely like 'yeti-kind-of-rare', will you see me talking about their makeup….well, until now.
mark. recently collaborated with the stunning Lucy Hale from Pretty Little Liars (Anne, I know you watch the show! 😆) and she is the brand ambassador. I was very kindly sent a few of her favourite products and even though I was initially extremely reluctant to try them, shockingly I have fallen in love with some of the pieces.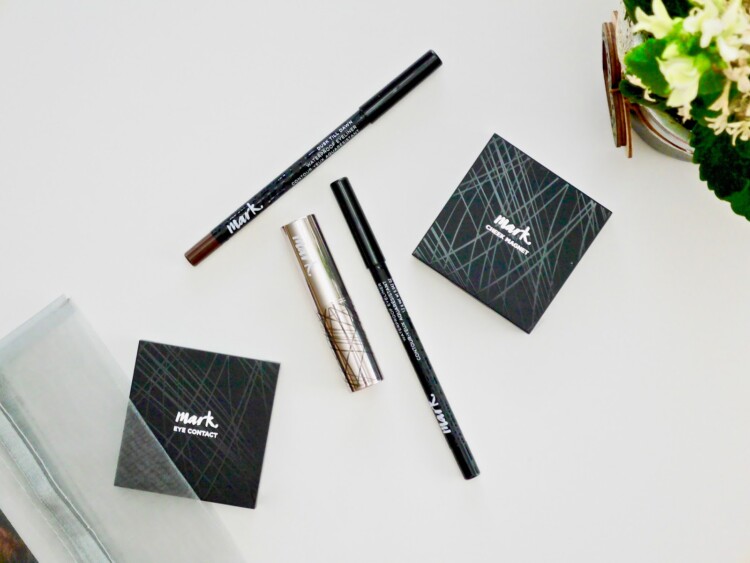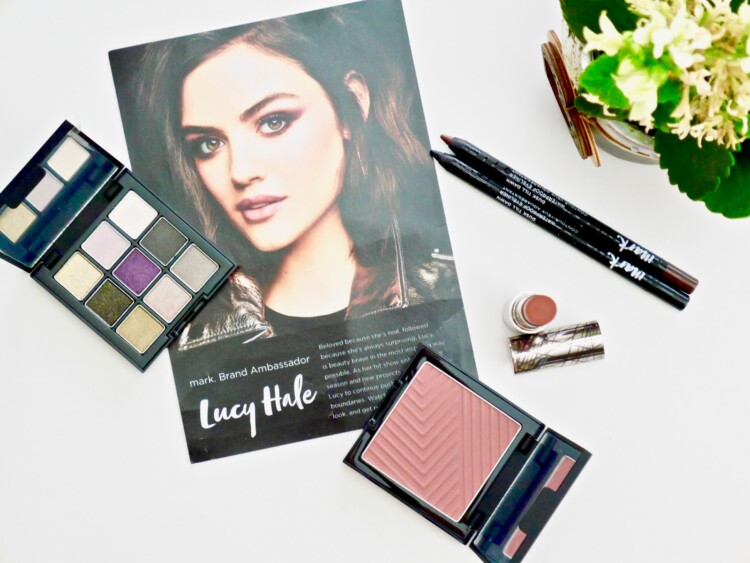 mark. By Avon Eye Contact Hook Up Eyeshadow Palette in Smoke & Mirrors* (C$18.00)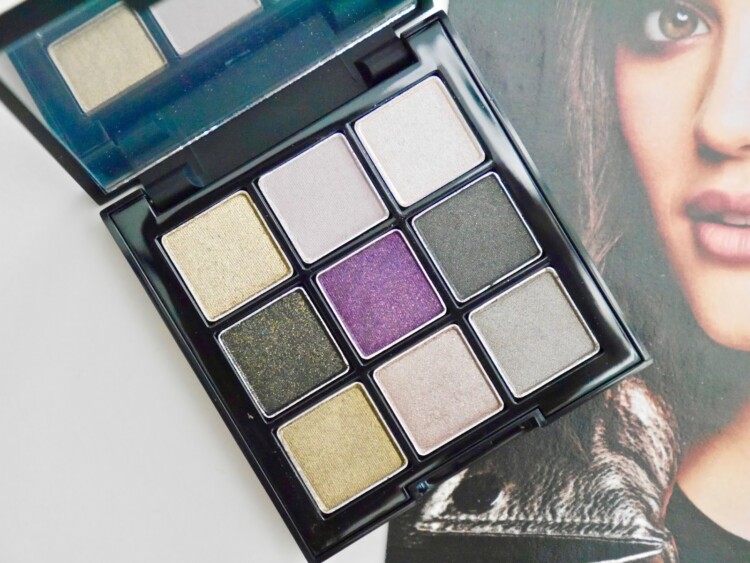 First of all, kudos to Avon for this brilliant packaging. This palette is housed in a sleek black magnetized compact. Yes, you read that right, magnetized and there is also blush, bronzer and another eyeshadow palette that are magnetized so you can customize your own little collection.
I do love all the shades in this palette as I find anything that leans towards grey, khaki and purple is easily wearable. I do wish there were at least a couple of matte eyeshadows to be used as transition shades in this palette but that's just my own personal preference.
The pigmentation of these eyeshadows is sheer but buildable. They are not powdery and blends beautifully. If you are used to high-end very pigmented eyeshadows then you will not enjoy this at all but if you are someone who loves a very soft eye look then this palette might be for you.
If you're wondering why I am not harsh in my opinions despite the sheer pigmentation, well, I actually enjoy using this palette. The sheer pigmentation means I don't have to be extra careful trying not to dip too hard into the eyeshadows and end up trying to blend like a mad woman.
All that said, I wish the price was lower as you don't really get much in this compact but Avon is known to have very good sales so best to wait for that.
mark. By Avon All Butter Now Lip Treat in shade Bare All* (C$11.00)
This is a sheer tinted lip balm rich with shea, cocoa and mango seed butters that is supposed to boost your lips moisture by 124%. It also delivers intense shine to the lips like a lip gloss but without the gloopiness.
I do not like this at all. Yes, there is a sheer wash of colour but it seems patchy on the lips. I am not sure if it's just the shade that I received or it's the same for all but this seems to seep into all my lip lines. Did it boosts my lips hydration? Yes, but the effect doesn't last and I find myself having to reapply constantly.
No, just no.
mark. By Avon Cheek Magnet Hook Up Powder Blush* (C$18.00)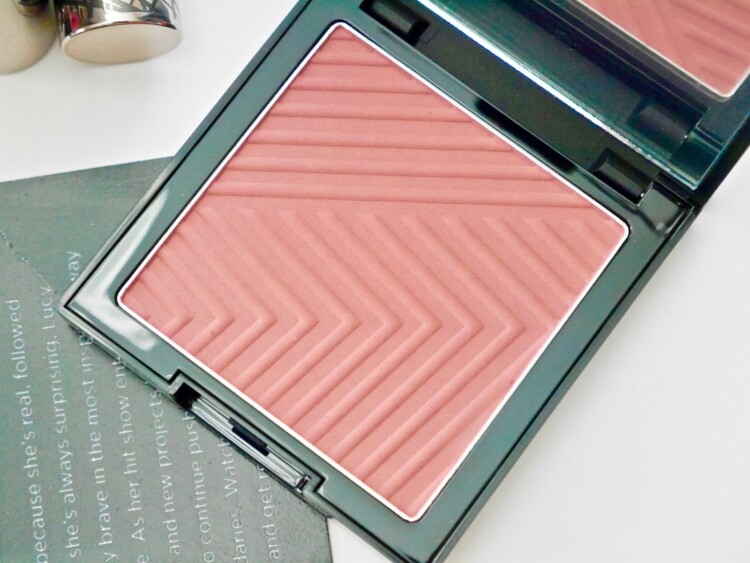 For those of you who follow me on Instagram, it would come as no surprise that I absolutely adore this blush! It gives the perfect wash of colour for my minimal makeup days and I can easily build up the intensity when needed.
The shade Mauve Forward* is a beautiful matte mauve-y pink and I can see it complimenting light to medium skin tones, deeper skin tones might get along better with This Berry Minute. The powder is finely milled and I don't get any kick-up while dipping my brush and it blends beautifully on the skin. This blush also last 6-7 hours on me which is amazing as I struggle to find a long lasting blush.
Definitely worth checking this out!
mark. By Avon Dusk Till Dawn Waterproof Eyeliner in shade Blackout* & Daybreak* (C$10.00)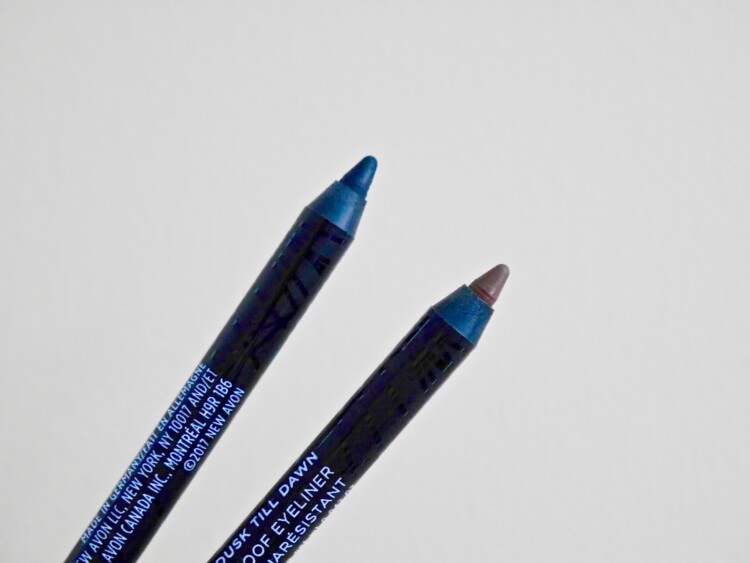 As always staying true to my style, I saved the best for last. These eyeliners are AMAZING! They are as intense as Marc Jacobs High Liners with the same buttery smoothness.
I kid you not.
I have been reaching for Daybreak* almost every single time I wear eye makeup because it's amazing for smoking out the lash line and the outer v. They don't smudge, fade or transfer even after a full shift at work. My one and only beef with these pencils is I wish they were retractable but that's because I hate sharpening my eyeliners. I'm lazy and I hate product wastage especially on something as good as these.
I highly recommend these!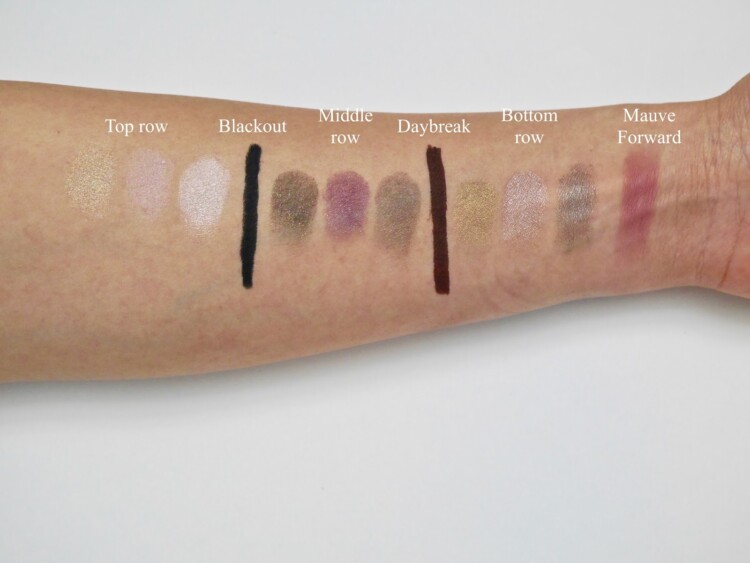 No brush swatches because the pigmentation is very sheer and the shades just don't show up. Blackout* and Daybreak* swatches is one stroke each, I didn't draw repeatedly.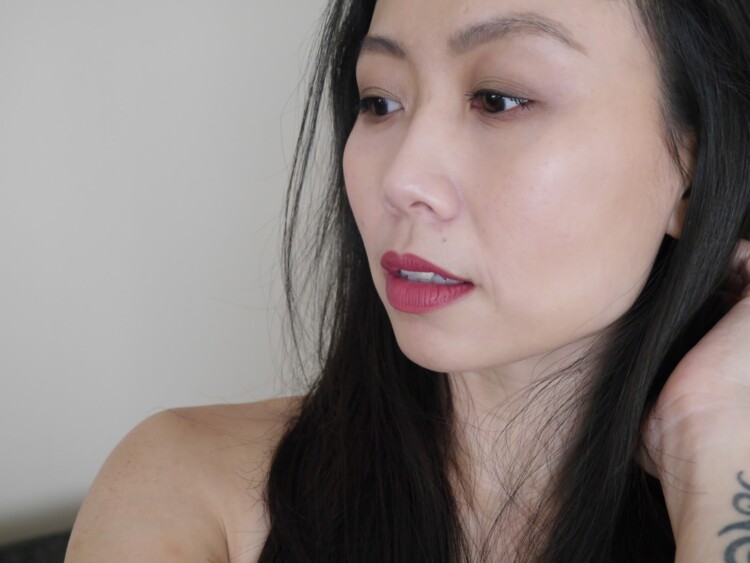 I still can't get blush to show up in my picture and I wasn't about to pile it on as I had to head out to work after this picture was taken.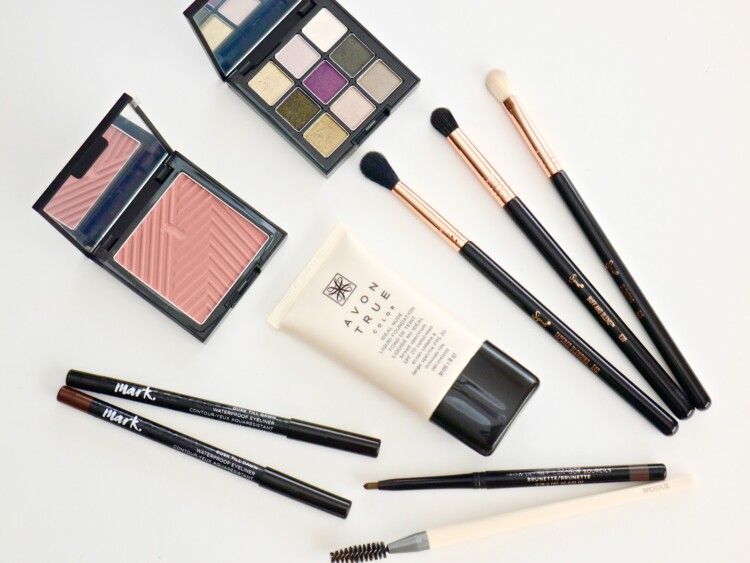 For my look above I used Avon True Colour Ideal Nude Liquid Foundation* as base, Mauve Forward* on the cheeks and Kat Von D Studded lipstick in shade Lolita on the lips. On my eyes I pat the bottom left soft khaki green all over the lids with Sigma E25*, line the outer half of my lash line with Daybreak* and smudge it out by dipping Sigma E39* in to the right shade in the middle row and finally using Sigma E40* to blend the shades together and soften the look into the crease. To finish the look I line my upper lash line with Blackout* and apply a few coats of mascara. I absolutely adore these Sigma brushes and have been reaching for these 3 almost every day! Review will be up soon! And no look would be complete without a proper eyebrow routine and my recent go-to has been filling my brow in with this Avon Brow Define Pencil in shade Brunette* and comb through with my holy grail Ecotool spoolie. I honestly have no words on how much I love this eyebrow pencil, it honestly beats my previous love NYX Micro Brow pencil! It's like gel in a pencil form, it's soft, pigmented, blends beautifully and long lasting. If you guys made it this far then I love you! It was a very hit and miss experience with this collection but I am glad that I discovered some hidden gems. What caught your fancy from this collection? *Products marked with * were received for free but my thoughts and opinions are 100% unbiased, honest and my own. There is no place for any sort of BS here.