Let me start this post with a blogger cliche…can you believe we're at the end of May? I took a blogging break last week, I tried creating a post but the words felt forced and I wasn't quite feeling like myself. I go through the motion of some days feeling like I can take on the world and get everything done and then a slump like I am a robot going through a written script.
Thankfully life is slowly inching itself to some sort of normalcy here and it feels like we could finally see the light at the end of the tunnel. So let's celebrate the good and I am thankful that we are all healthy and not stressed out financially.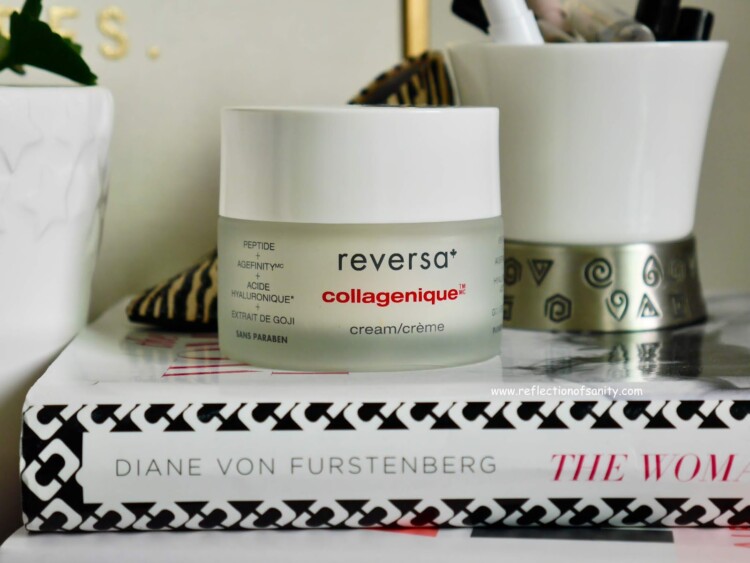 Talking about good, let's chit chat about the star of today's post, the new Reversa Collagenique™ Cream*. This beautifully formulated moisturizer is the brand's newest launch aimed to reduce signs of ageing caused by collagen loss. The cream is made with 98% ingredients of natural origin and 100% vegan and some of its star ingredients are MATRIXYL®SYNTHE'6™ peptide, mannose-6-phospohate AGEFINITY™ complex (Agefinity™ is a trademark of Givaudan), fragmented hyaluronic acid (glycosaminoglycan), goji stem cell extract (antioxidant) and Vitamin E. It's also oil and alcohol free.
Full ingredient list:
Water/eau, caprylic/capric triglyceride, glycerin, c12-16 alcohols, c13-15 alkane, sodium acrylates copolymer, cetyl alcohol, sodium mannose phosphate, hydrolyzed hyaluronic acid, lycium barbarum callus culture extract, tocopherol, palmitoyl tripeptide-38, mannose, hydrogenated lecithin, isomalt, palmitic acid, lecithin, hydroxypropyl cyclodextrin, tocopheryl acetate, sodium gluconate, ethylhexylglycerin, benzyl alcohol.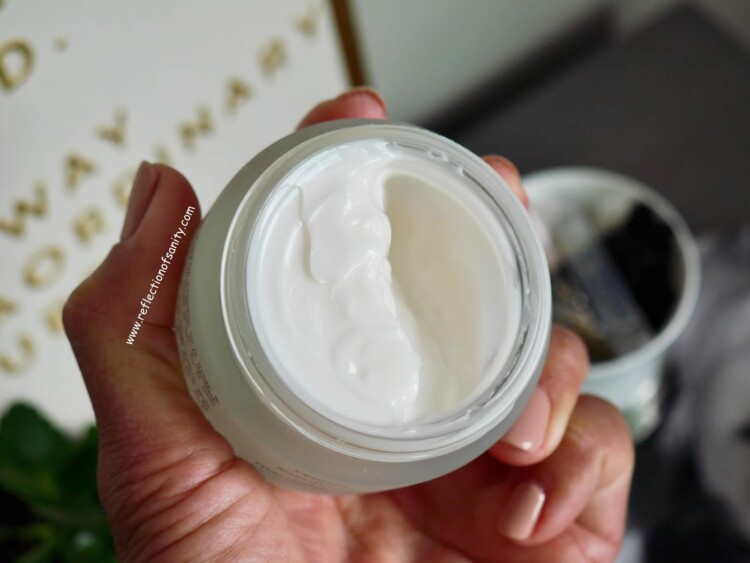 This scentless moisturizer comes in a heavy glass jar made out of 70% recycled materials. It has a lightweight cream texture that absorbs almost instantly leaving no residue or tackiness and plays well with my other skincare and makeup even the ones that contain silicones. I never experience pilling and actually enjoy wearing it under makeup as it leaves such a smooth and supple finish on the skin. I have been testing this for more than a month and it's fast becoming one of my favourites. There is nothing about it that I can be critical about; the texture, the finish and the results I got are just fabulous. My skin is softer, smoother and definitely more supple with it and I wake up to fresher looking skin. I can't comment if it truly helps with wrinkles as I have none (yet!) but I do notice my fine lines appearing softer. Now, is it all thanks to Reversa Collagenique™ Cream*? I doubt it as I have a very solid skincare routine but it's definitely a contributing factor. Verdict: If you are looking a lovely everyday moisturizer with a lovely ingredint list that doesn't break the bank then I highly suggest giving this a try. It retails for CA$60.00 for 50mL making it a mid-range price point. The texture is light enough for oily skin lovelies and yet, provides enough hydration for my dry-normal and mature skin. What is your current favourite moisturizer?
*Gifted but my thoughts and opinions are 100% unbiased, honest and my own. There is no place for any sort of BS here.