One post each week for two weeks in a row?! Like who am I?! Jokes aside, yes, I am back again with another post this week because I am over the moon about these products. Stuff as good as these should not be kept in the dark as a secret, they should be shared with the general public because sharing is caring or so I was told.
Yes, I am well aware that some might say I am a little bias when it comes to Vichy but the truth of the matter is, the brand is just bloody brilliant. Like an absolutely bloody fabulous kind of brilliance. And today, let's gush about the two newest addition to the cult favourite Vichy Mineral Mask range; Soothing Aloe Vera* and Pureté Thermale Charcoal* masks.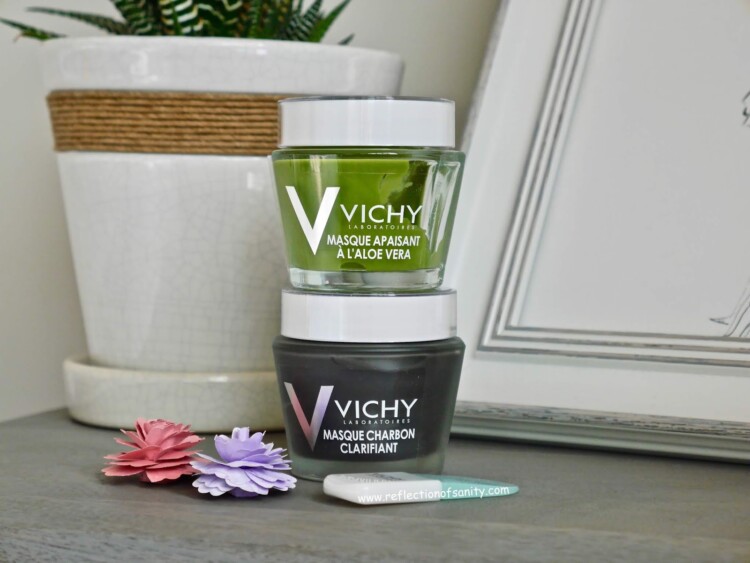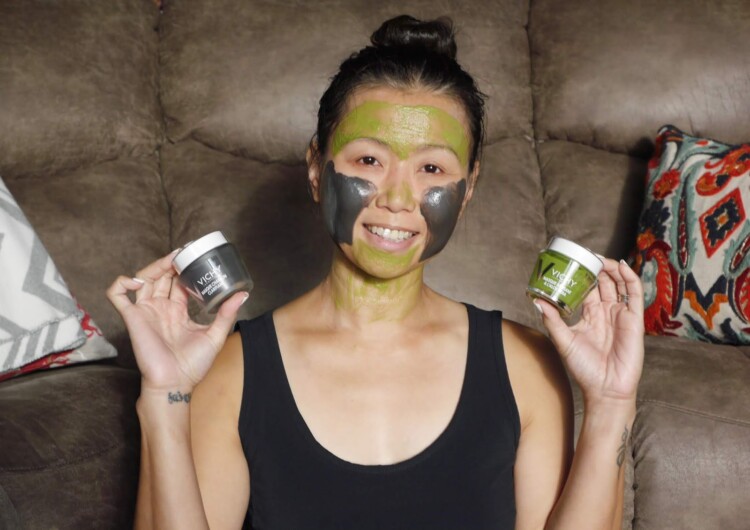 If you are not familiar with Vichy Mineral Masks, they are created for us who are always on the go and rushing for time aka me. These masks are 5-minute masks which deliver amazing results like you've been doing an-hour facial. Some of the masks can be left on longer but I highly suggest leaving them on for only 5 or maximum 10 minutes as they are very concentrated. Everything in moderation people! Soothing Aloe Vera Mask* aims to reduce skin redness and its key ingredients are Vichy Mineral Thermalizing Water, Aloe Vera Juice and Salicylic Acid. The texture is unique; a thick and yet lightweight cream which reminds me of an overnight mask. It's easy to spread on the skin and it doesn't fully dry down which makes it extremely easy to rinse.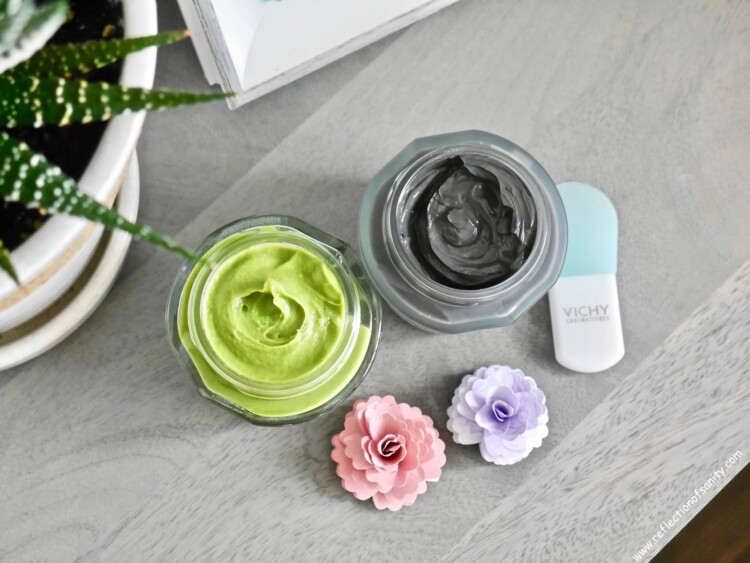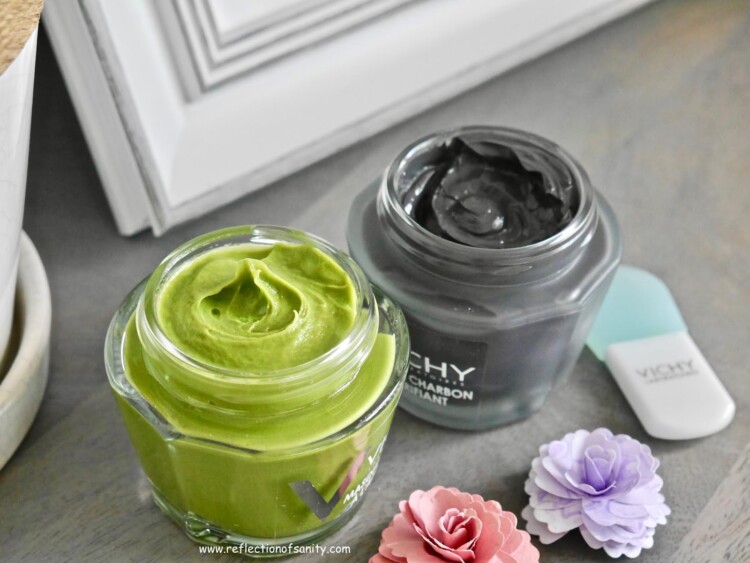 It does have a scent to it which is best described as a fresh green smoothie and pleasant to my senses. This is a mask that I have no problem leaving on for 15 – 20 minutes, it doesn't burn, feels uncomfortable or tight, on the contrary, my skin looks fresher, radiant and more awake after rinsing. It's suggested to use this twice a week but I have been using it 3-4 times in the evening after my second cleanse before hopping into the shower. Repurchase? 110% yes! It's a brilliant soothing, nourishing and hydrating mask and I love this so much better than Vichy Quenching Mineral Mask. I was curious how Clarifying Charcoal Mask* differs from the original Pore Purifying Charcoal Mask and I personally find this to be so much better! It has the same texture and similar scent but it doesn't dry down, tighten and harden as the original. It feels way more comfortable and rinses much easier too. The biggest difference between the two masks is this leaves my skin feeling and looking soft, smooth and radiant right after rinsing, while the original is best used when my skin is really congested because it helps to clear my pores and any spots that I have. The ingredient list is also impressive as it contains magnesium, propanediol, humectants, Vitamin E and Spirulina extract. If you are wary of mud masks because they either dry or irritate your skin then I highly recommend giving this a try. It's hands down one of the best if not the best mud masks that I have ever tried. Overall, I am thrilled with Vichy Soothing Aloe Vera and Pureté Thermale Charcoal masks and I couldn't recommend them enough. Vichy very rarely disappoints and these are definitely some of their best launches to date. *Gifted but my thoughts and opinions are 100% unbiased, honest and my own. There is no place for any sort of BS here.