Ahh…the perils of beauty blogging. You guys know what I'm talking about, just when you thought you found your ride or die product, you find another that blows your mind. It's a vicious cycle and usually a bloody expensive one too.
Why did I bring this matter up? Remember my post where I shamelessly featured my cracking, peeling heel as the main picture? No? Well, feast your eyes here. I was head over heels in love with the callus remover that Mr. Platt got me and fast forward today, that little tool is yesterday's new. Meet my current and I have a feeling forever obsession; Amopé Pedi Perfect Electronic Foot File with Diamond Crystals*. And let me tell you, it sparkles like diamonds in the sky.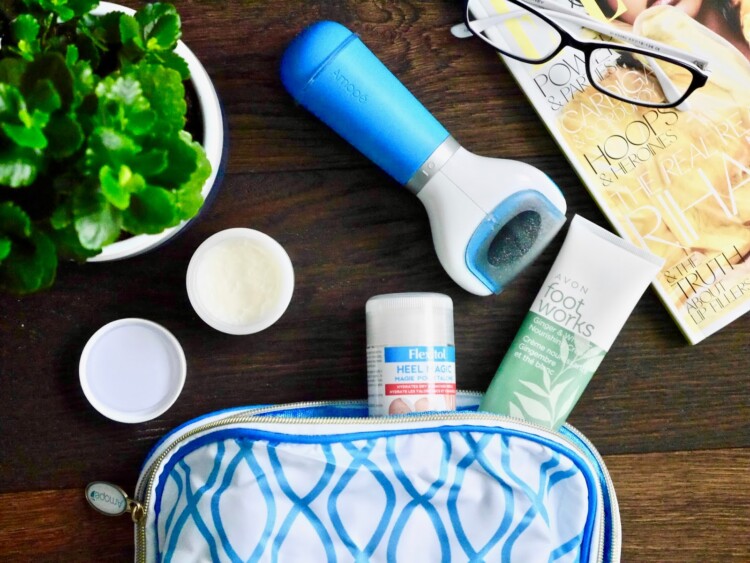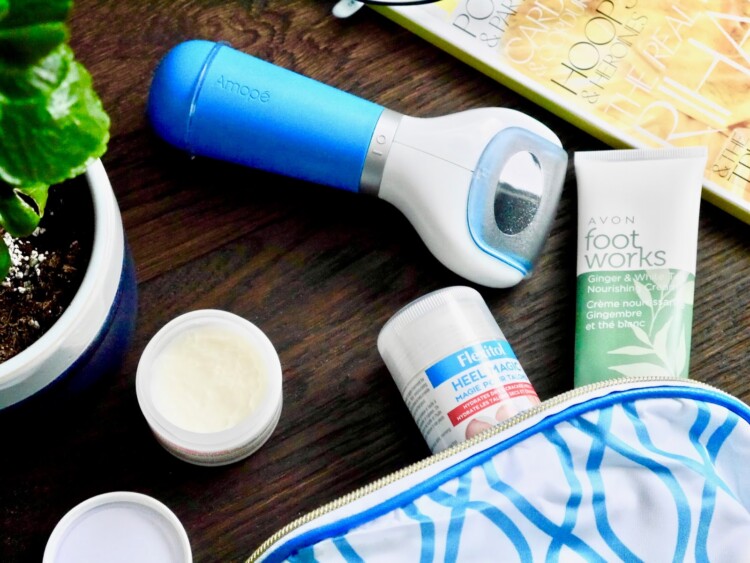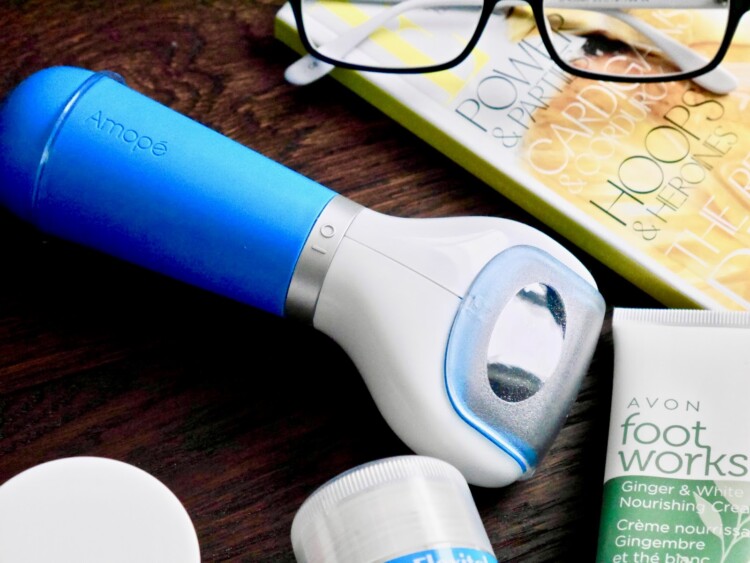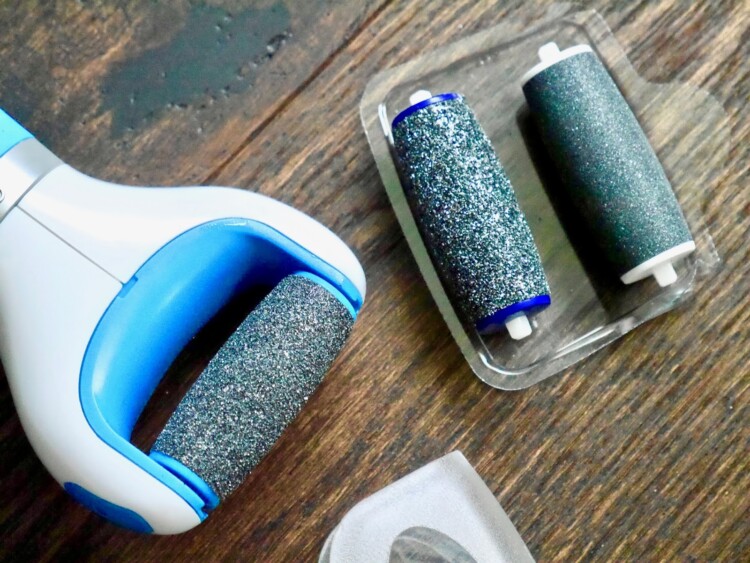 This limited edition pedicure set comes with 3 roller heads; Extra Coarse (for hard, stubborn skin), Coarse (for regular, hard skin) and Soft Touch (for the perfect buffing, finishing touch). Personally I only use Coarse and Soft Touch because my heels are in much better condition than before but the good news is, Mr. Platt actually likes using the Extra Coarse roller head for his heels. For some reason I thought the sparkly roller heads might create a mess or be too rough for my feet but to my surprise, they are actually gentle and cut down the buffing time by half. I find that I get the same result in half the time when using Amopé in comparison to my previous tool. Now I know most of you probably think this will set you back a huge amount of $$$ but rest assured, this set only retails for C$49.99-C$59.99 (depending on the retailers; available in store at Shoppers Drugmart, and online at Amazon.ca) which makes it a great Christmas gift! You get the perfect exfoliating tool for your feet, a bag and as bonus, there are 5 sets that contain a diamond card worth $1000.00! As I said, it's the perfect Christmas gift. Now on to the latest addition to my body/foot care…meet Neostrata Glycolic Renewal Body Smoothing Lotion.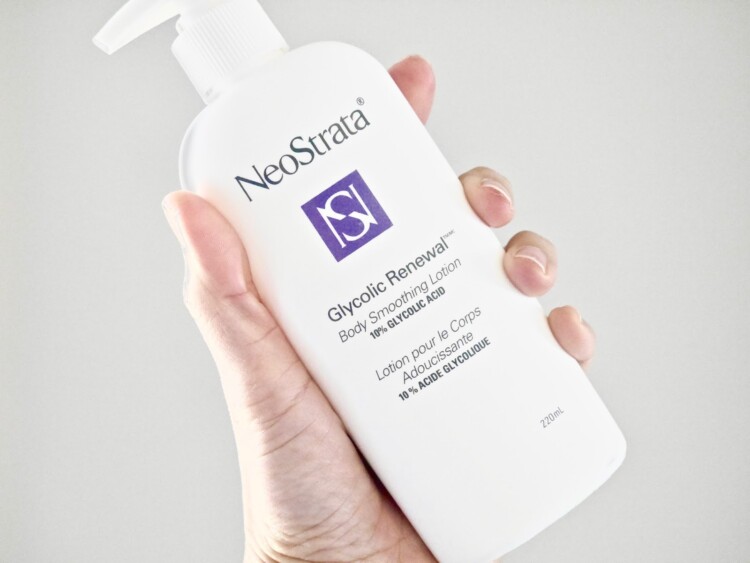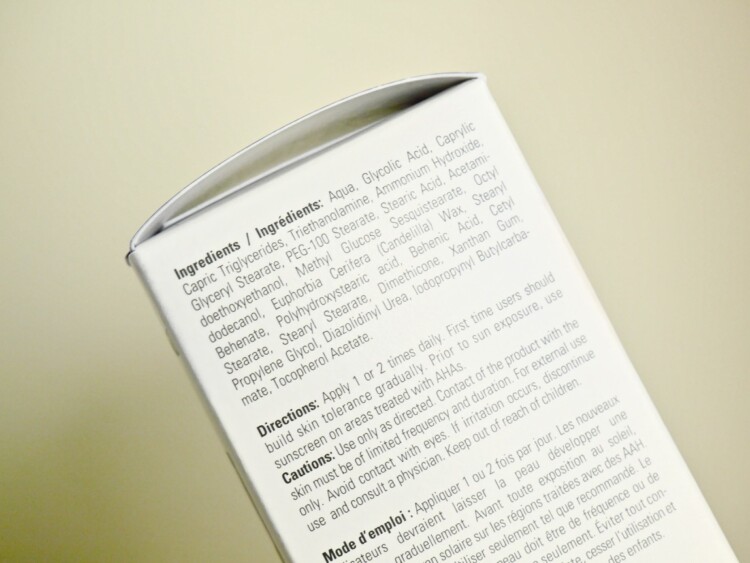 This lightweight body lotion contains 10% Glycolic acid and helps to exfoliate and moisturize the skin. It works well for anyone who suffers from dry, flaky, bumpy skin and it even helps with ingrown hair. Personally I have been using and loving this body lotion once a week all over my body and my skin has remained so soft and smooth despite the colder weather. I have also been using it on my feet 3-4 times a week and the results have been great! I find my feet to be less dry and I only need to use Soft Touch roller head once a week to maintain the smoothness. So there you have it, my two latest additions to my body/foot care and I have a feeling both will remain a long time in my rotation. How do you maintain soft, smooth skin during the colder months? *Product marked with * was received for free but my thoughts and opinions are 100% unbiased, honest and my own. There is no place for any sort of BS here.