As I am typing out this post, I can actually hear Anne's voices in my head telling me that she's not a fan of palettes and that customization is the way to go. For those of you who are not familiar with Anne (say hello here), she's my Caroline Hiron. And if you don't know who Caroline Hiron is then girl, you and me can't be friends.
Make Up For Ever recently released a customizable face palette and I am 100% obsessed with the idea, products and quality! They released a huge range of highlighters, blushers and sculpting powders that you can choose/mix and create your own duo or trio. They also have 4 different sizes of metal palettes that you can insert the products into which by the way, I finally understand why the beauty world fell madly in love with them. They are sturdy and very well-made.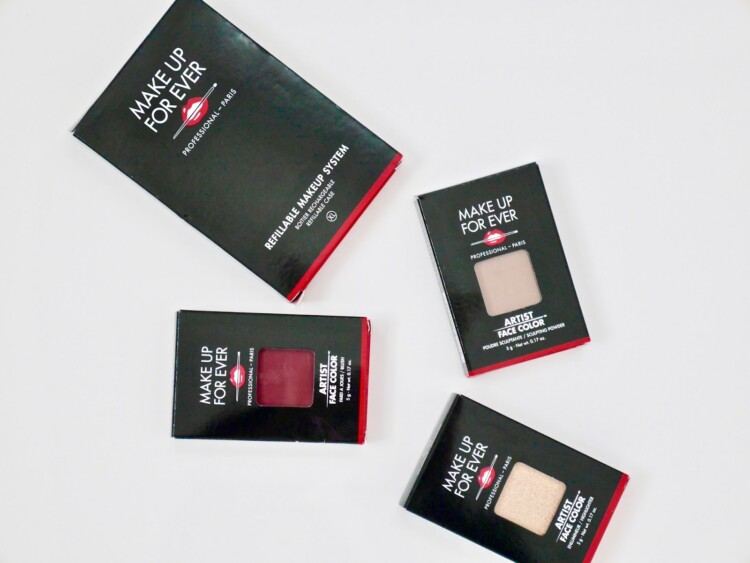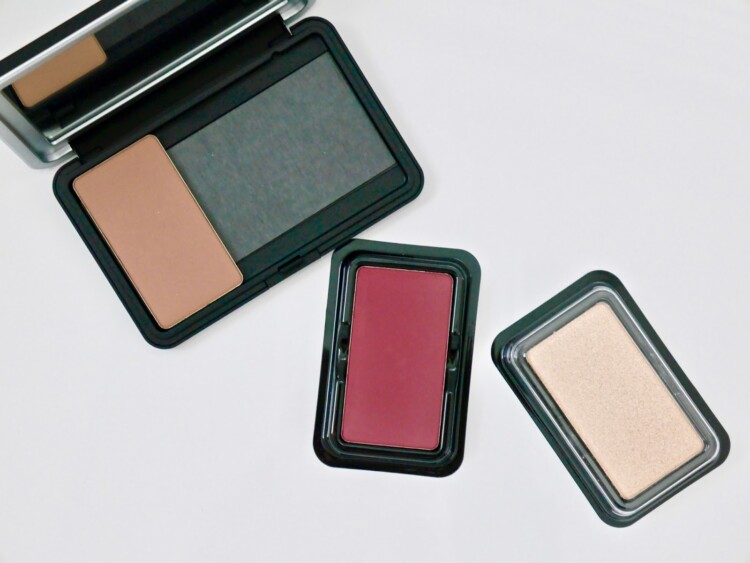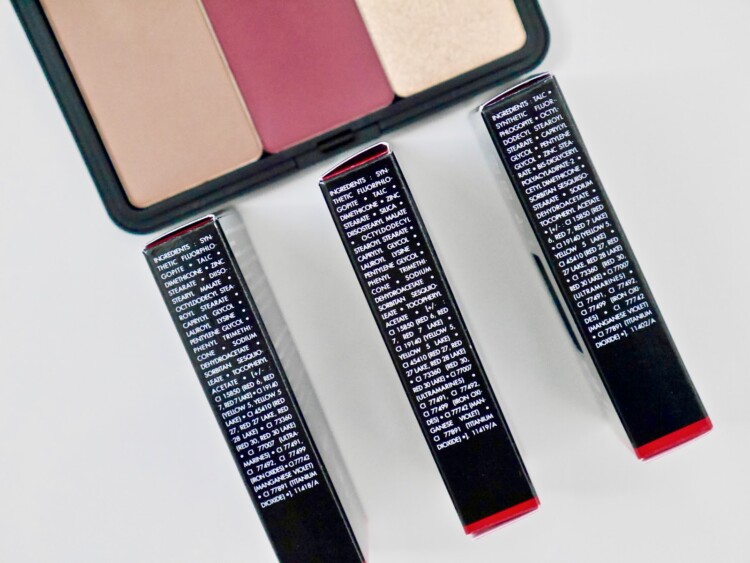 Each pan retails for C$29.00 and this trio palette is only $2.00! The good news is you get discount at Sephora when purchasing two or more of these face colours with a refillable palette and the discount is automatically applied at checkout. How much discount I hear you ask? Well, I got you covered, see below and basically you have plenty reasons to create at least a palette for yourself.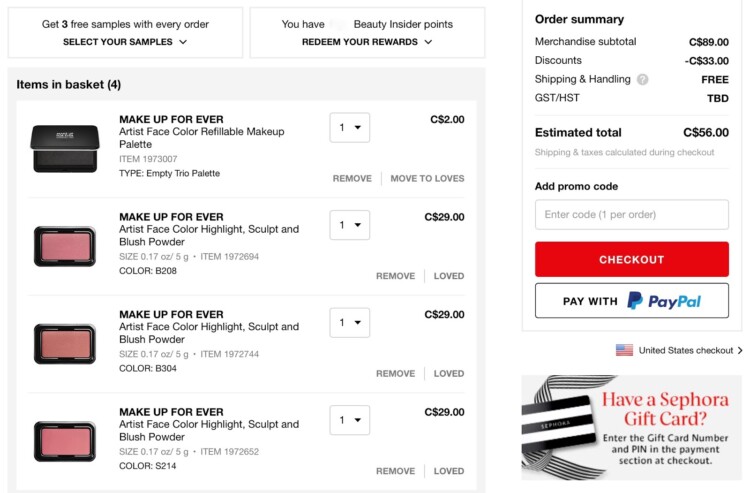 I told you, you have PLENTY REASONS to give these a try. And now that we got the most important part out of the way (yes, I know the price is usually the biggest and probably the only stickler for many), let's talk about how in love I am with these.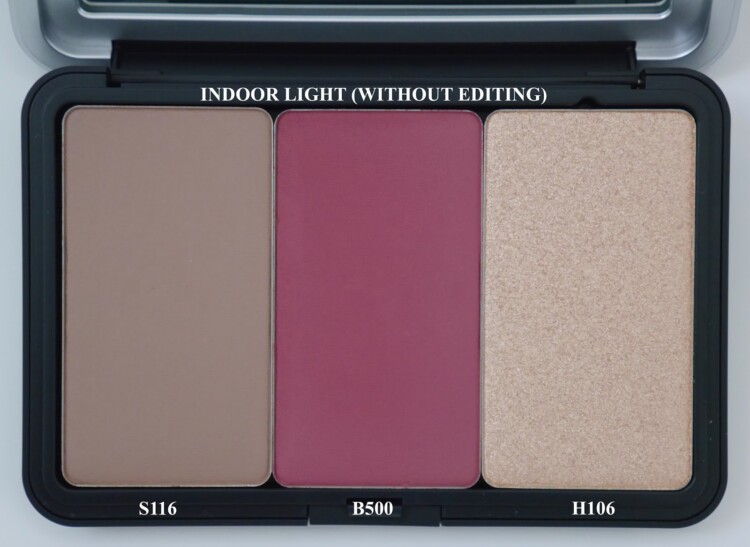 S116* – Medium Shadow Sculpt
B500* – Plum Blush
H106* – Shimmery Champagne Highlight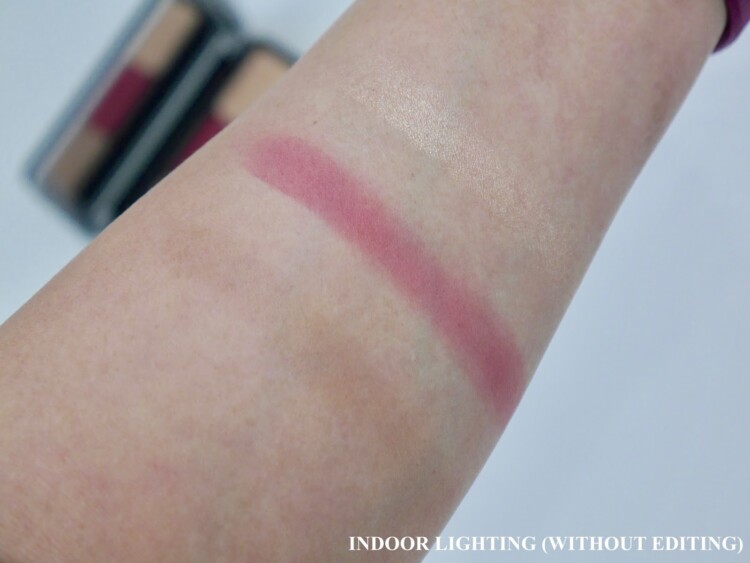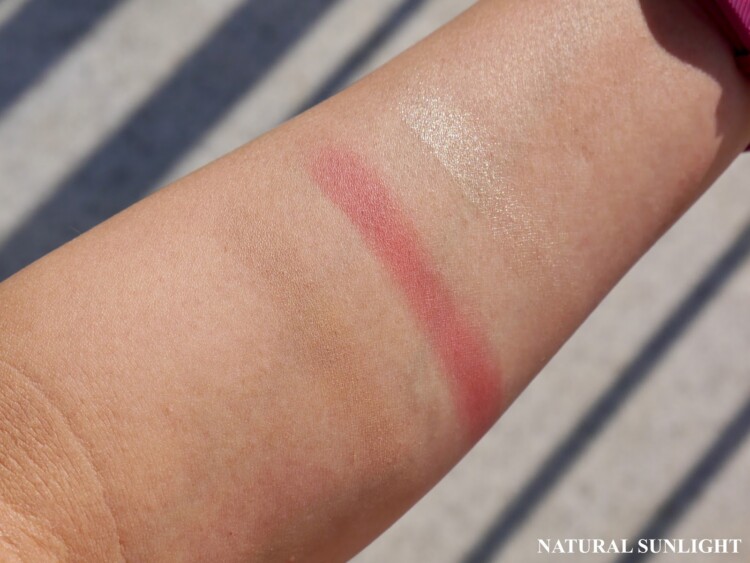 Each of these powders are pigmented in its own way, meaning the highlighter is not crazy intense but instead it's subtle and buildable. The sculpting powder will not leave you with a mud streaked face instead it gives the perfect cool tone shadow but (and yes, it's a big but) the blusher is one of the most pigmented that I have ever tried. The other shades might not be as crazy intense but I have to be very careful with B500* as a tiny dab goes a very long way. These powders are without any kick ups, smooth, blend like a dream and lasted 8-9 hours before I noticed fading. In short, I am head over heels in love with all three and am planning to purchase a  new blush trio for myself. I'm definitely relieved that these are a huge success after my previous disappointment (read here). Make Up For Ever didn't disappoint with these face colours and I highly recommend checking them out. Make Up For Ever Artist Face Colours (C$29.00) and Artist Face Colour Refillable Makeup Palette (C$2.00) are available for purchase through Sephora. *Products marked with * were received for free but my thoughts and opinions are 100% unbiased, honest and my own.  There is no place for any sort of BS here.