Fearless…that is what my parents used to call me when I was younger. I was the little monkey who would climb the mango tree, the one who got into fights with boys (I punched a boy in the nose when I was a wee little one and got into hell of a trouble for that) and the one who always decided to go head first when no one else dared.
And that fearlessness continues to shine whenever I test skincare products. It never ever occurs to me that I might destroy my skin with the wrong products because my skin is cowhide and indestructible. Or so I thought…
As the story goes and if you guys read my post on Deciem The Ordinary Serums (read here), I suffered the worst breakout that I have ever experienced. It was non-stop breakouts for months, one after another and then the scarring that took even longer to heal. It took me what seemed like forever to muster the courage to test a new skincare product, let alone a whole freaking range of it so when a large box of Naruko goodies arrived, I was very veryyyyy nervous. Naruko is a very popular Taiwanese brand and is huge in the Asian beauty world. Frankly I wasn't familiar with the brand at all and I first read about them on Jenny's blog (she's amazingggg! say hello here) and next thing I know, I'm am nervously venturing into the unknown territory of the Asian beauty world while saying multiple prayers that I won't go through the breakout hell again.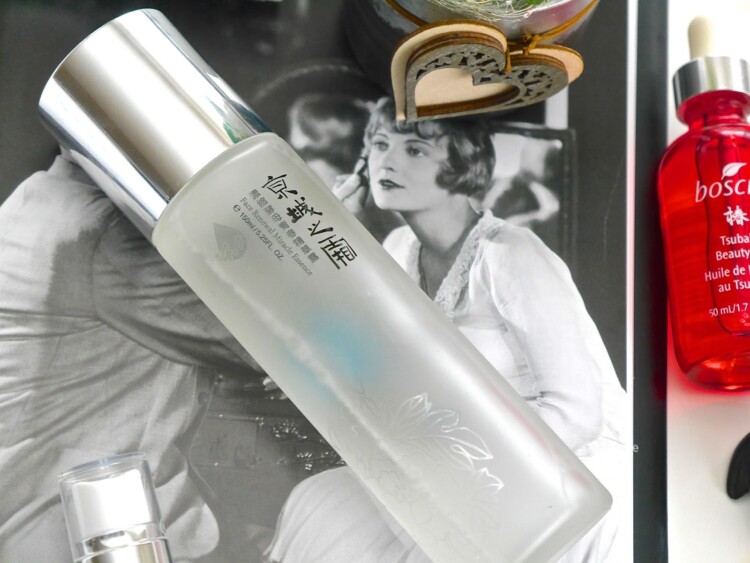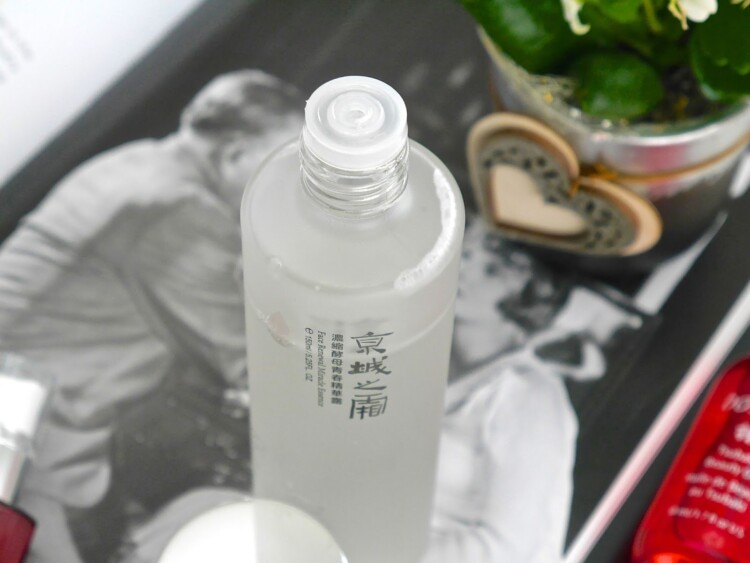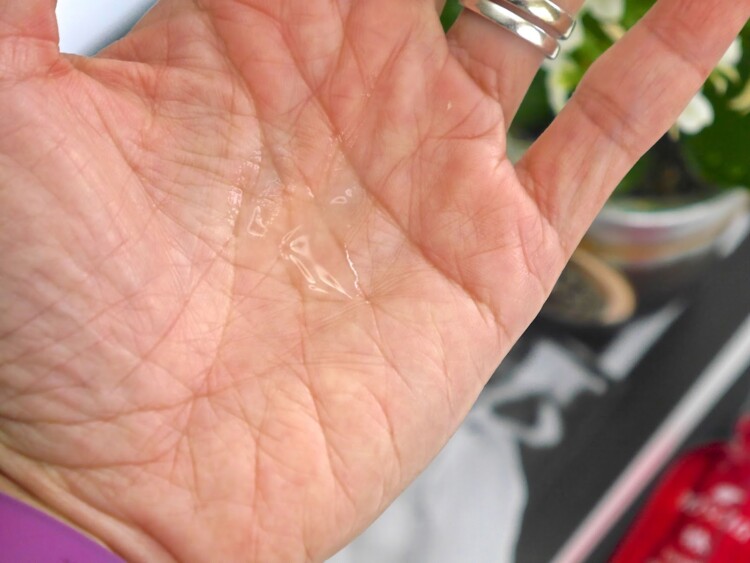 Naruko Jing Cheng Face Renewal Miracle Essence* is a first essence meaning you apply it immediately after cleansing. I do use it as a second step as I always spray La Roche Posay Thermal Spring Water after cleansing, let the mist dry down and then I will apply 5-6 drops of Jing Cheng Face Renewal Miracle Essence* to the skin with patting motion and finally followed by the rest of my skincare routine. Now let's take a peek at the ingredient list…be forewarned that it's massive. Actually all of Naruko's products have a massive ingredient list because of their proprietary ingredient blends which is a complex of 'onlygodknowshowmany' extracts from traditional Chinese medicine.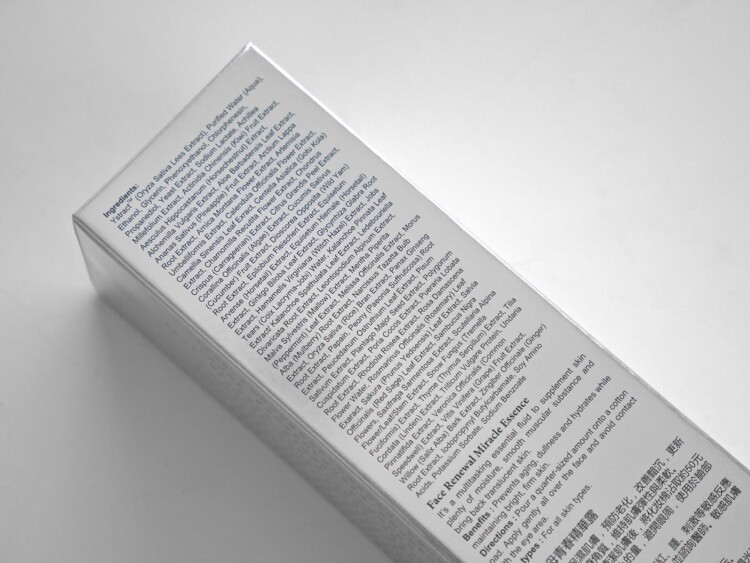 I told you it's M-A-S-S-I-V-E and full of extracts…help yourself and count if you are ever bored with life.
The main ingredient of Naruko Jing Cheng Face Renewal Miracle Essence* is 94.9% yeast extract from fermented rice and it is rich with amino acids, vitamins and minerals to help brighten, soften, smoothen and hydrate the skin. The other 5.1% is made up of purified water and Naruko's proprietary herbal extract blends. The texture is just like water and it smells strongly like sake but the good news is, the scent doesn't linger and dissipates almost instantly as I pat the essence onto the skin. It absorbs immediately and leaves a tiny weeny tackiness that goes away within a couple of seconds. Now onto the most important part of this already mile long review, does it work? It took 3 weeks for it to dawn on me how soft, radiant and hydrated my skin was. To avoid another skin disaster I was extremely careful to add only Naruko Jing Cheng Face Renewal Miracle Essence* into my routine so it was a no brainer what was the root of my skins newly found radiance and hydration. I find it hard to believe a simple product such as this could contribute this massively to my skin improvement but it did. It's also one of the main reasons why I have been going almost bare faced these days. I only need a touch of concealer under my eyes and the corner of my nose where I get hormonal redness.
Honestly I couldn't find any fault with Naruko Jing Cheng Face Renewal Miracle Essence*. Even the packaging is perfect; a beautiful heavy frosted bottle that looks beautiful on my beauty shelf. If I have to nitpick then I wish the price was more affordable because at C$94.00/150mL, it would be a stickler for many.If you are looking for an amazing first essence that will brighten, soften and hydrate your skin then I highly recommend trying Naruko Jing Cheng Face Renewal Miracle Essence*. The price may be high but you only need a little each time so the bottle will easily last you 4-5 months with twice a day usage. This will definitely be a repurchase for me in the future and it also has piqued my curiosity about first essence to which I am planning to explore more soon. Naruko Canada has kindly provide a discount code for my readers! Enter 'BloggerCodeforShireen' and you will receive $10 discount when purchasing on Naruko Canada. Naruko Jing Cheng Face Renewal Miracle Essence* is available for purchase through Naruko Canada and Amazon.ca. *Product marked with * was received for free but my thoughts and opinions are 100% unbiased, honest and my own. There is no place for any sort of BS here.