Luxe Box is Canada's leading beauty box subscription service and if you read my review on the first box I received, I was impressed by the upgraded box (read here). I did subscribe for an annual subscription and this is the second box that I received.
And I am not happy.
Subscribers were given the option to choose between two upgrades; Bene-Boutique or Beauty in Bloom. I chose Bene-Boutique because it contained some of the best Benefit products that I have been meaning to try and I stupidly thought Luxe Box would jump on the bandwagon and include the latest Benefit's mascara, Roller Lash.
I was wrong in my assumption and this box came late…make it VERY LATE. Why have a Benefit box without inserting their latest release is beyond me because I have seen quite a few beauty subscriptions that took the opportunity to surprise their subscribers with it.
My bitterness and foolishness aside, let's take a look at what I received and how each product fared with me.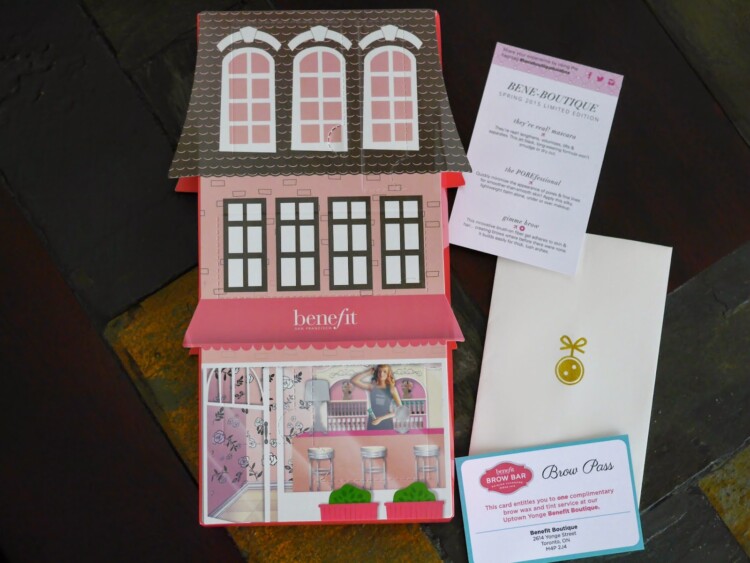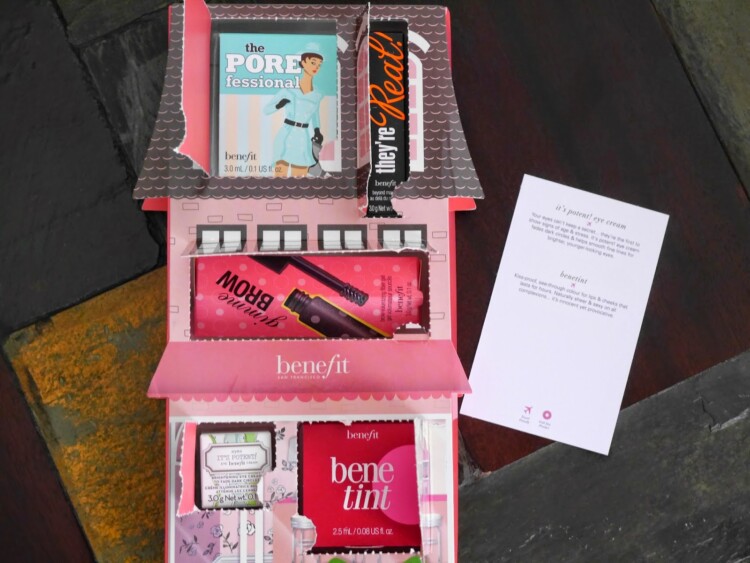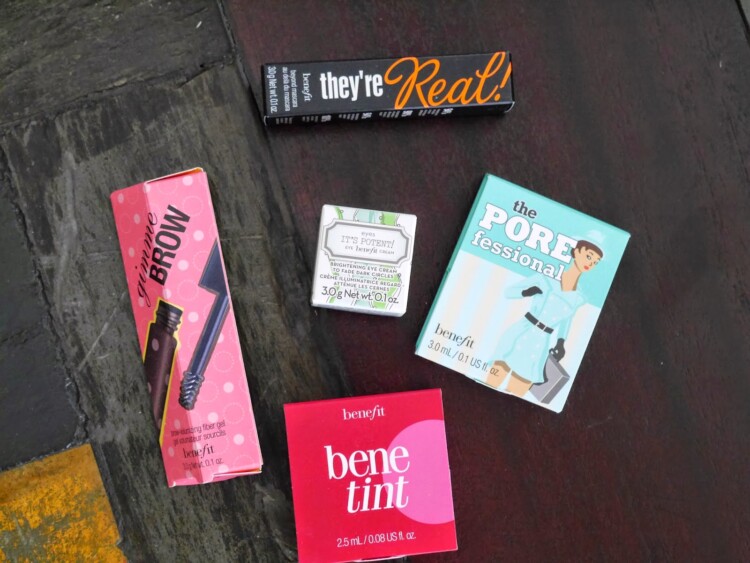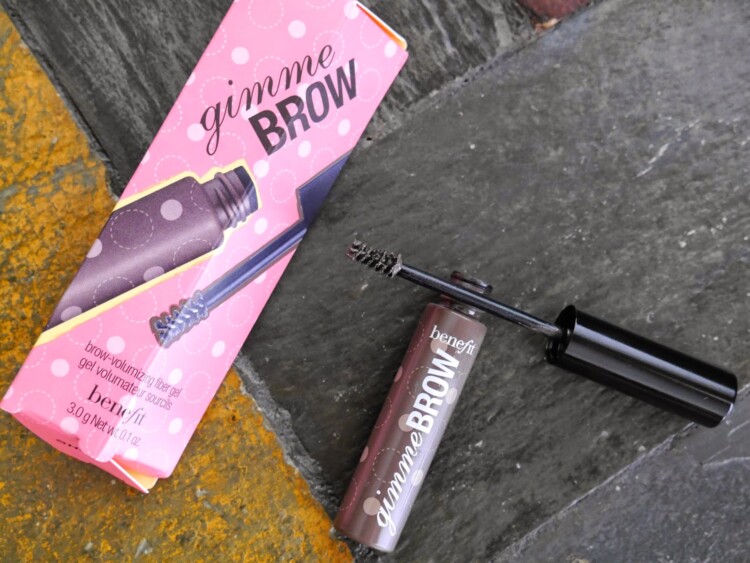 Benefit Gimme Brow in Medium/Deep (full size):
Frankly I am on the fence about this. After reading so many rave reviews, I had very high expectations for this however, it left me feeling unsure. My brows are thin and sparse just like my lashes (I am that blessed, sigh) so applying this made it look almost unnatural. Maybe I just need to get used to it…not sure.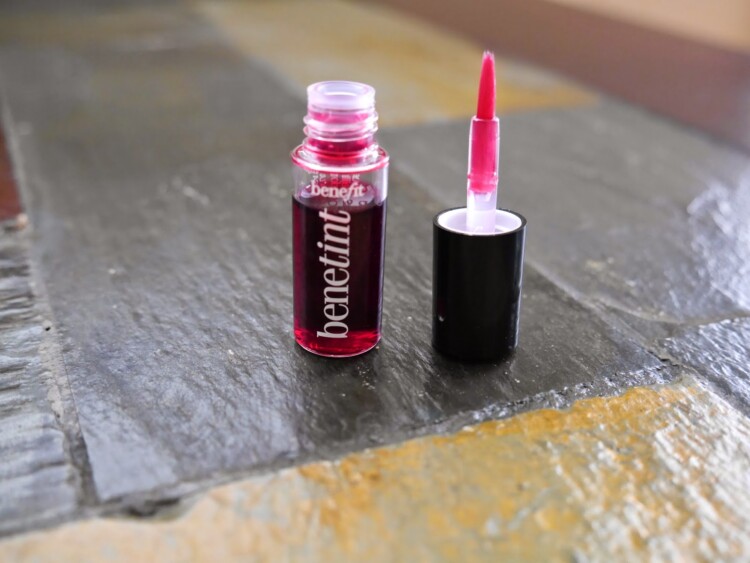 Benefit Benetint (sample size):
How did I survive without this all my life?! Okay, I was being a little dramatic but…this is brilliant! I finally understand why it has a cult following and one of Benefit's best products. I don't use this on the lips however, this is brilliant on the cheeks. If you want healthy, natural looking flush cheeks then get this. Will be purchasing full size.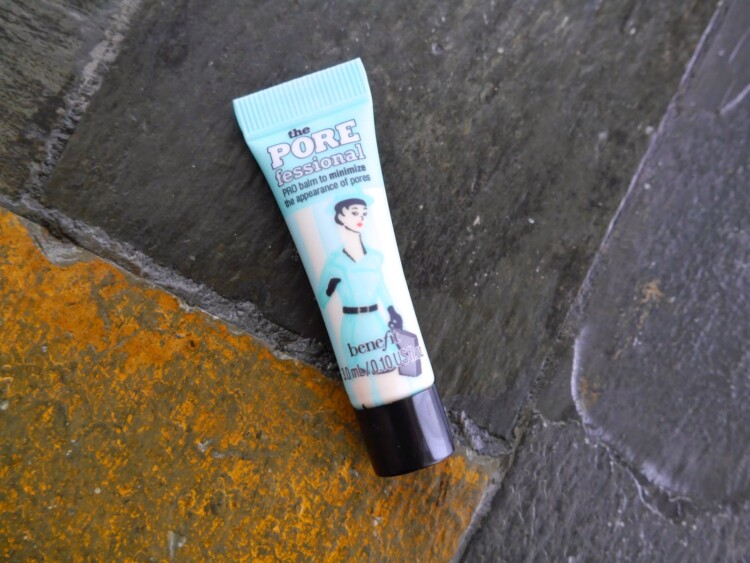 Benefit the Porefessional (sample size):
I have never understood the need for primer until this. I only use a very thin layer on both sides of my cheeks where the pores are the size of volcanoes and it smooths and blurs everything out. Will be purchasing full size.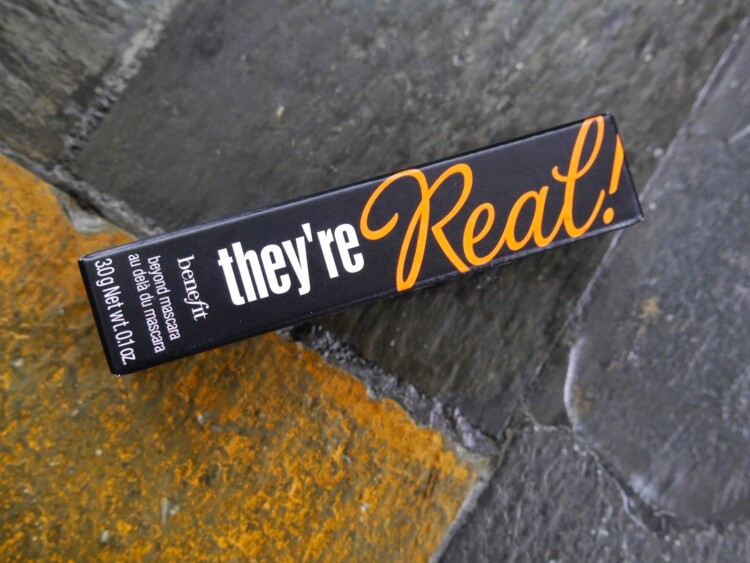 Benefit They're Real mascara (sample size)
I'm not in the mood for 'he loves me, he loves me not, he fucking hates me' so I have yet to try this sample. I have a long running love/hate relationship with this mascara so for now, I choose to keep my sanity intact.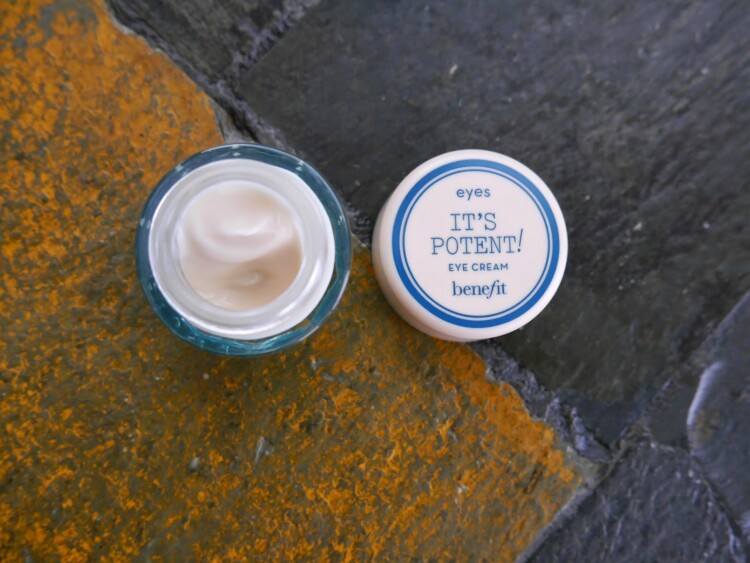 Benefit It's Potent eye cream (sample size):
Very thick, very rich and takes a long time to absorb into the skin. I recommend to use this only at night because it's a heavy eye cream. I'm still unsure about this but for now, I doubt I'll be purchasing full size.
Luxe Box also included a Benefit Brow Bar Complimentary Brow Wax and Tint but you can only use it at Uptown Yonge Benefit Boutique in Toronto. I never understood why some beauty subscriptions do this. If you want to give a coupon or discount, make sure ALL your subscribers are able to use it. It's like choosing a favourite child and the other kids get left out. What a bloody waste.
I honestly hope the Summer box will be better or they can shove the boxes up where the sun don't shine.
Now excuse me while I drown my crankiness in peanut butter ice cream.
Over the weekend:
It has been relatively quiet over the weekend however, little tyke is teething again. Unlike the other 3 times he was teething, he has been really fussy and needed constant attention. He has been waking up a couple of times at night too and needless to say, it has been a very tiring week.
I have been keeping up with yoga 6 days a week and thankfully, my body has gotten used to it and it's no longer sore! Hubby also bought me a few pair of yoga clothes because he saw me taking it really seriously. I must say my body is feeling much better and it's starting to tone up. But for some damn reason, my weight has also gone up…why is it when we first started working out, the damn weight will go up too? Grrr!
Anyhoot, tell me about your weekend! How's the weather over your side?