I am a procrastinator. Yes, I am usually very good with doing things as soon as I set my mind to it. So good that I stop whatever I do midway and venture off to the said task or stop talking mid-sentence which annoys the fuck out of hubby dearest. But when it comes to hair and nails, I'm the total opposite.
Case in point, I have been whining (yes, whine) about needing a haircut for the past 4 months. My hair has grown so much to the point it gets tangled every single morning when I wake up. Have I done anything to address the issue? Nope, other than continuing to whine about it.
My whining did stop roughly 2 weeks ago though and today I'll be sharing two products that have been my hair saviours.
SPASILK SUPER SMOOTH FACIAL BEAUTY PILLOWCASE*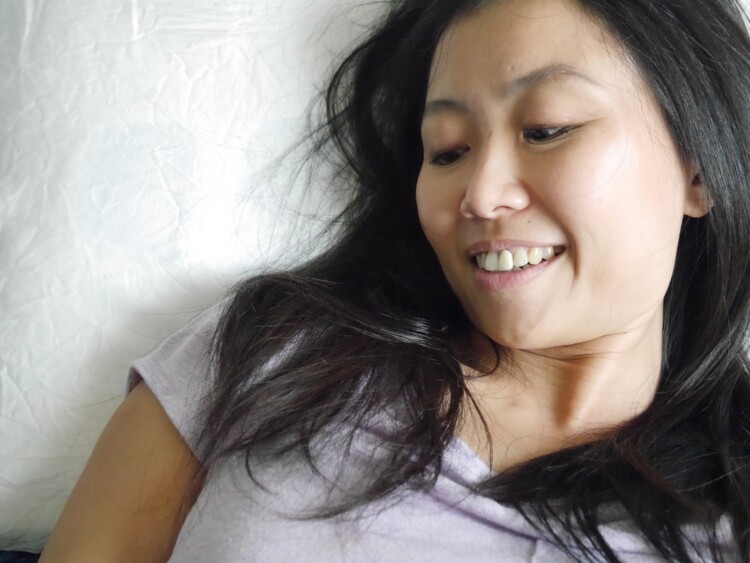 It's not a secret that beauty enthusiasts from around the world swear by silk pillowcases for healthier hair and skin but frankly I have always dismissed it as mumbo jumbo. It doesn't help that most silk pillowcases are freaking pricey.
I wouldn't blink an eye spending $70+ on a highlighter but silk pillowcase? Are you bonkers? Priorities people. (cue Mr. Platt's infamous eye roll…)
I received SpaSilk Queen Silk Pillowcase* a week before moving and frankly it was packed away and forgotten about until two weeks ago. I woke up one morning with the worst bedhead ever, struggling to run my fingers through my hair, cursed for 5 minutes and remembered I had this pillowcase waiting to be used.
This pillowcase is the softest and smoothest that I have ever used and is made out of 100% pure charmeuse silk. The material is on the thinner side so do handle with care. Let's just say the night that I first used this pillowcase changed my life. Dramatic? Maybe but there's no way I can go back to a normal pillowcase.
It kept my pillow cool throughout the extremely hot Summer nights that we are experiencing and the best part? I woke up to my hair tangle free, feeling smooth as silk and zero pillowcase wrinkle on my face.
If you are worried that SpaSilk Silk Pillowcase* will cost you an arm and a leg then rest assured that it's only US$19.99 (here) and shockingly it's also C$19.99 (here). The caring instructions are also easy, it's machine washable on delicate cycle with cold water and you can tumble it dry on low but I rather hang it to dry by itself. I do have the white one so I'm not sure if the other colours will fade after wash.
I will be buying more so Mr. Platt will have one and we will have backups. Yes, I am that impressed!
CONAIR INFITINIPRO THE ULTIMATE BRUSH*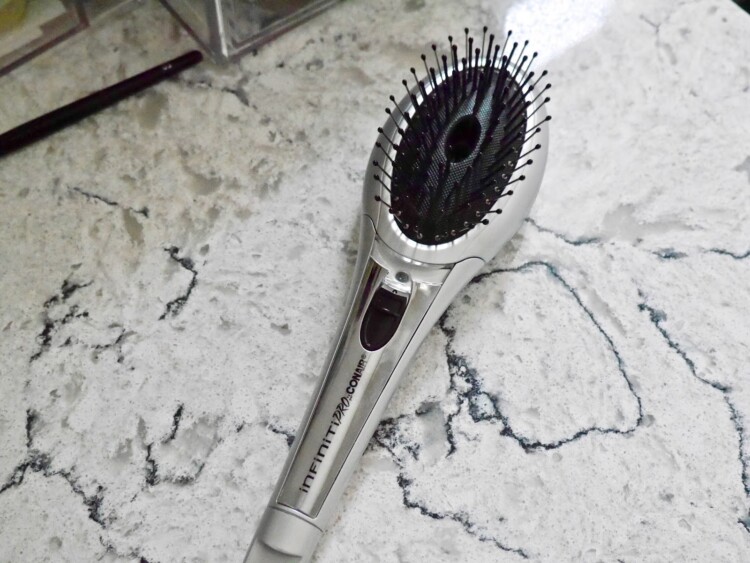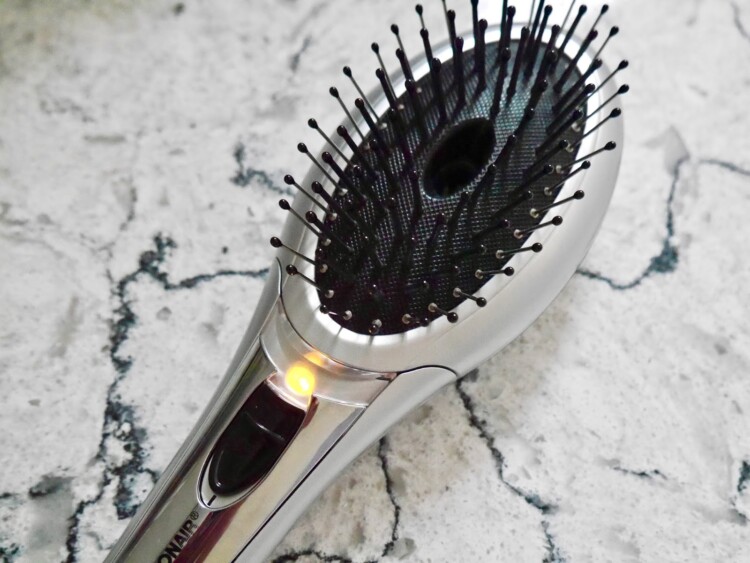 If you saw my InstaStories on this brush then you know that I initially had a bit of a hiccup with it. I thought it was one of those hair straightening brushes that you see all over Facebook but it's actually a brush equipped with an ionic generator aimed to neutralize ions that causes hair frizz and static. It also leaves hair looking shiny, healthy and feeling silky soft.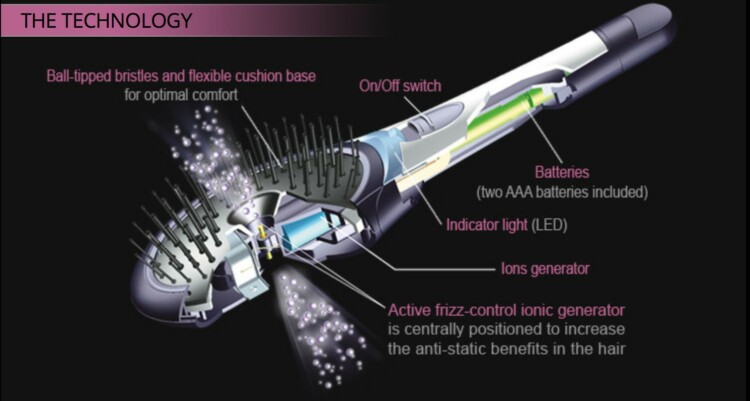 By now you'll guess that I love this brush and I use it multiple times a day. I actually noticed huge differences with my hair from the very first brush. My hair instantly looked and felt smoother and softer and my baby hair wasn't flopping around looking crazy.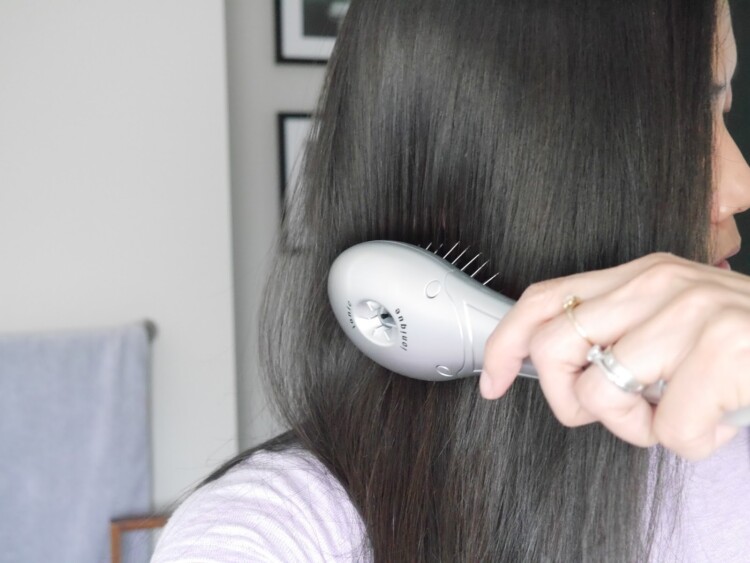 Now here's the catch. I think the reason why this brush worked so well for me is due to the fact I have very fine, thin hair. I don't see this working as well on thicker and coarser hair, it's one of those products that will have two very divided opinions on, either you love it or you hate it.
The Ultimate Brush* also doesn't come cheap at C$39.96 so if you do want to give it a try, make sure the store you buy it from has a good return policy. Is it a necessary tool? Maybe not but now that I have it in my life, I can't be without it.
Will I repurchase it in the future? 100% yes! It made a huge difference to my hair and I just love how silky it made my hair look after every brush. Are you familiar with any of these products? What are you current favourite hair tools? *Products marked with * were received for free but my thoughts and opinions are 100% unbiased, honest and my own.  There is no place for any sort of BS here.