Turmeric has long been used by my Indian friends in Malaysia for skin so when I recently was contacted and introduced to YLLO Turmeric Scrub*, naturally I was intrigued. The main problem that I noticed with using turmeric on the skin was it will stain the skin over time however, YLLO Turmeric Scrub* promises it won't so let's see how I got along with it.
First, let's get the important facts out of the way…why Turmeric? Turmeric actually has lots of benefits such as:
Reduces acne and rosacea
Fades acne scarring
Evens out skin tone
Controls oily skin
Slows and eliminates facial hair growth
Keeps skin young, tight and vibrant
Reduces fine lines and wrinkles
And on top of that YLLO Turmeric Scrub* also contains chickpea flour, sea salt, cane sugar, and cold-pressed coconut oil which help further exfoliate and heal the skin, leaving it feeling soft, fresh and vitamin E and essential lemon oil which leaves your skin hydrated and smelling good. More plus points? YLLO Turmeric Scrub* is natural, vegan and because it is made with non perishable ingredients, this scrub will last you forever. Another bonus point is YLLO donates 10% of all sales to projects associated with girlsnotbrides.org, an association that tackles child marriages.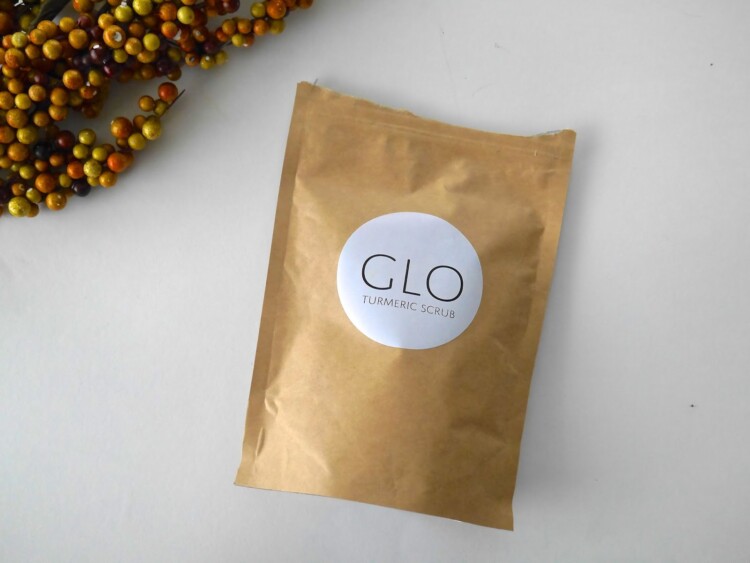 I received the old packaging. They had to rebrand to the current name YLLO Tumeric Scrub due to copyright issues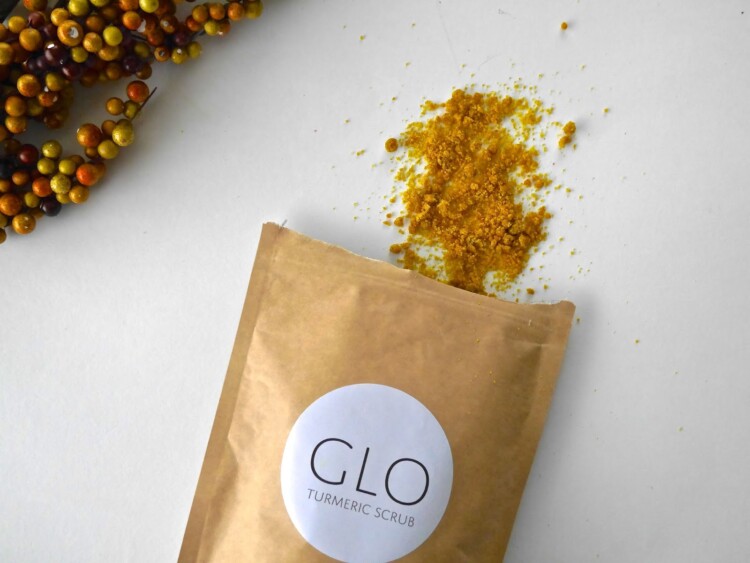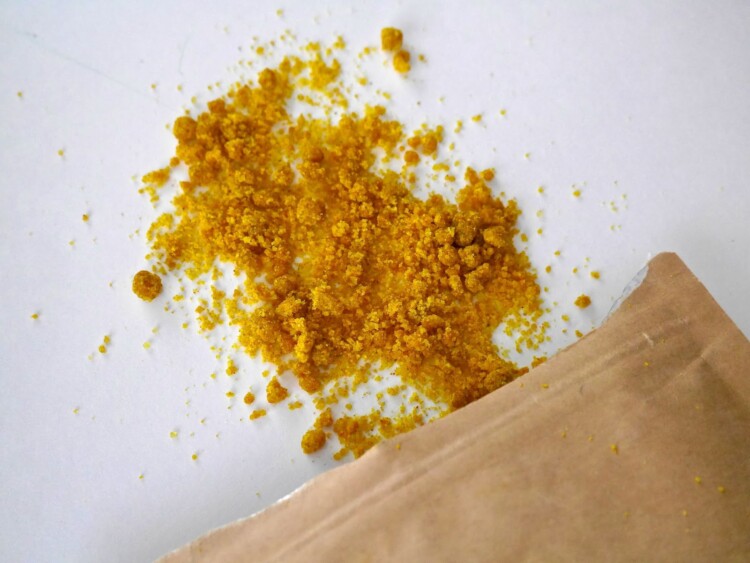 I've used this scrub two or three times a week for a month and frankly, I am on the fence about it. Because I don't want to come across as a negative Nelly, let's talk about the good. This scrub comes in a powder form and to use, you'll need to scoop out one tablespoon and mix it with a teaspoon of water until you get a paste and then massage the paste onto your skin and leave it for 15 minutes. If you're worried about it making you smell like a walking, talking curry then rest assured that the scent is very earthy but non intrusive and doesn't linger after application. Many of you have commented on my skin looking really smooth and radiant well, this mask is one of the contributing factors. It truly delivers on all its promises of healthy, glowing, smooth and fresh skin. The results are almost instantaneous, I actually noticed how smooth my skin was after the first usage. Initially, I had a bit of problem trying to find the right way of using this scrub. I discovered that using this as the last step of cleansing like a facial mask doesn't work and it actually stained my skin pretty bad. So, I started using this scrub after removing all my makeup with micellar water, leave it on for 15 minutes and finally washing it off with a milk cleanser. Yes, extra cleansing but this way my skin is not stained with a yellow hue which was far from attractive and leaves me with a much better experience with the scrub. Now to the not so good, this scrub is very messy. To use is easy however, to rinse it off is a whole different story. I've mourned the death of my white face cloth that fell into the sink by mistake while I was rinsing my face and now it looks like someone puked curry all over it. My suggestion? Rinse off while you're showering. But the biggest problem that I had with this scrub is it irritates my skin if I am not careful. I do not have sensitive skin on the contrary, my skin can pretty much take any abuse that I throw on it however, this mask managed to cause minor breakouts on the side of my cheeks. I had to use it only twice a week; Sunday and Thursday because anything more would irritate my skin. You also have to be very gentle when massaging the scrub into the skin because the texture is rough so sensitive skin lovelies, please do a patch test beforehand.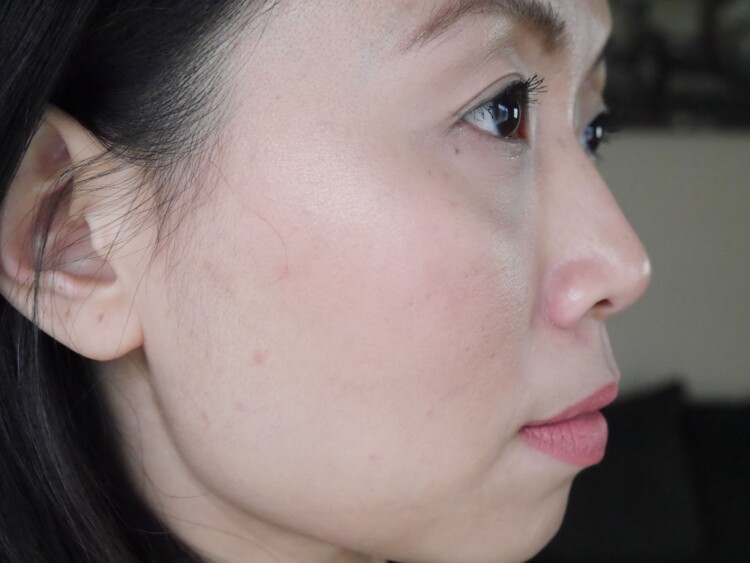 It's been a week but you can still see the spots on the side of my face. Foundation usually covers or blurs them out but I'm not wearing any in the picture (am wearing blush and highlighter) to show the small breakout caused by the scrub.
Do I love the results that YLLO Turmeric Scrub* gave my skin? Yes, but I'm not sure if it is worth the hassle and the risk of breakouts. I personally will continue using this scrub once a week but I don't see myself repurchasing in the future. To find out more about YLLO Turmeric Scrub*, click here. *I received this product for free but my thoughts and opinions are 100% unbiased, honest and my own. There is no place for any sort of BS here.