Happy Monday everyone and I am back today with another skincare edition. By now most of you must have noticed that I am on a huge skincare kick and the obsession is not slowing down anytime soon. Don't get me wrong, I still love my pretty makeup but there is something extra satisfactory about having amazing skin.
It's no secret that I am a huge fan of REN Glycol Lactic Radiance Renewal Mask and have gone through two 15mL tubes (because I'm too cheap to buy the full size 😅) however, I recently discovered a mask that gave me very similar results! Meet my newest love, Nip+Fab Glycolic Instant Fix Mask.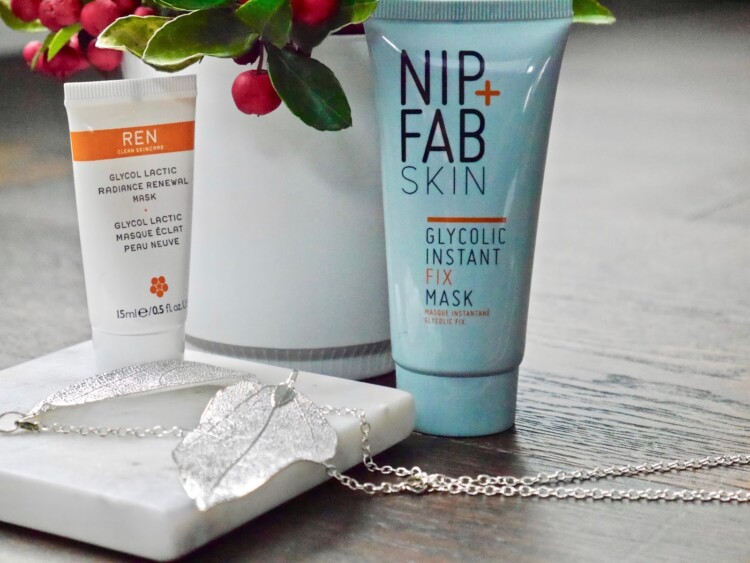 PACKAGING AND PRICE COMPARISON
Hands down REN wins in this department as the full size comes in an airless pump while Nip+Fab comes in a squeeze tube.
Price comparison:
NIP+FAB GLYCOLIC FIX MASK: C$22.73/50mL
REN GLYCOL LACTIC RADIANCE RENEWAL MASK: C$68.00/50mL
Nip+Fab is a mere third of REN's price tag but at the end of the day, it all comes down to your personal budget and what you are comfortable with spending on skincare.
INGREDIENT LIST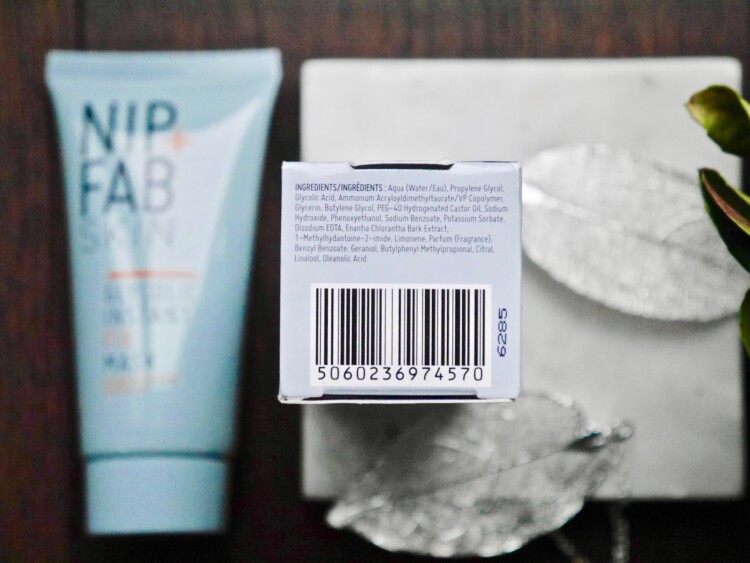 REN GLYCOL LACTIC RADIANCE RENEWAL MASK:
Polysorbate 60, Glycerin, Citrus Aurantium Bergamia (Bergamot) Leaf Extract, Lecithin, Lactic Acid, Ribes Nigrum (Black Currant) Seed Oil, Vitis Vinifera (Grape) Seed Oil, Passiflora Quadrangularis Fruit Extract, Citrus Medica Limonum (Lemon) Fruit Extract, Ananas Sativus (Pineapple) Fruit Extract, Vitis Vinifera (Grape) Fruit Extract, Alcohol Denat., Vaccinium Macrocarpon (Cranberry) Seed Oil, Xanthan Gum, Maltodextrin, Carica Papaya (Papaya) Fruit Extract, Parfum (Fragrance), Citrus Aurantium Dulcis (Orange) Flower Oil, Citrus Nobilis (Mandarin Orange) Peel Oil, Citrus Tangerina (Tangerine) Peel Oil, Citrus Grandis (Grapefruit) Seed Oil, Limonene, Linalool, Citral, Hippophae Rhamnoides Fruit Extract, Phenoxyethanol, Sodium Hydroxymethylglycinate, Tocopherol.
Once again, REN wins this battle with a combination of 4 AHAs (Glycolic Acid from pineapple, Lactic Acid from passion fruit, Citric Acid from lemon, and Tartaric Acid from grape) and lots of fruit extracts. Be warned that Alcohol Denat is listed middle of the list and I know some of you completely avoid this ingredient.
Without a doubt, Nip+Fab's ingredient list definitely pales in comparison to REN. It does contain 5% Glycolic Acid, amino acid and glycerin which is one of the most common humectants in skincare so I guess not all is lost?
TEXTURE AND SCENT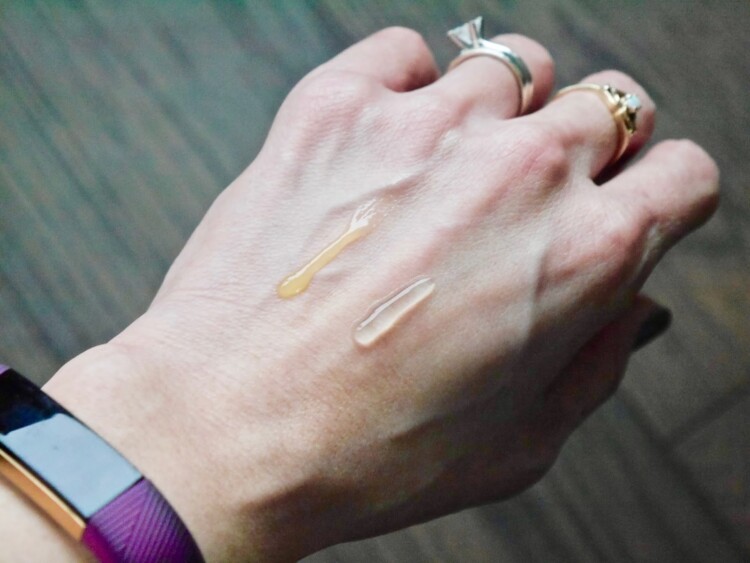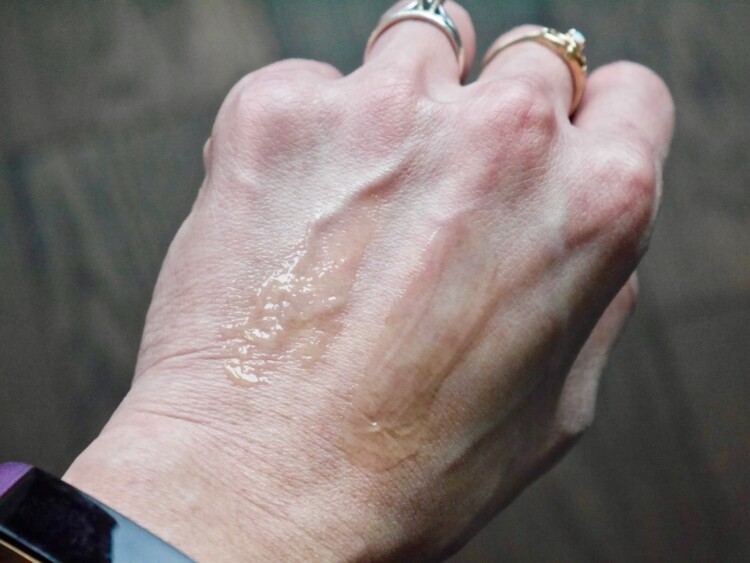 NIP+FAB has a much more pleasant texture as it is a clear, smooth gel while REN is orange in colour and has a slightly grittier texture which reminds me of mushed pumpkins (yuk!). Scent wise, NIP+Fab smells straight up alcohol while REN reminds me of a fruit smoothie? Yes, I describe scents like a two year old… REN for the win because NIP+FAB makes me feel like I'm applying drain cleaner all over my skin.
RESULTS
Now this is where it gets interesting. I noticed very similar results on my skin with both masks but if I am to be perfectly honest, my skin feels much smoother with NIP+FAB. I did experience a little tingling sensation while using NIP+FAB mask, something that I never noticed with REN. My skin also looked a little flushed after rinsing with NIP+FAB but that goes away within a minute or two.
Truth be told, I love how soft, supple and smooth my skin looks and feels after using NIP+FAB mask. The results are instant while with REN, I will notice results only when I use it 3-4 times a week.
So who wins? It's hard to say to be honest. I personally reach for NIP+FAB once a week and the other 2-3 times of the week I will use REN to maintain the results. I guess this post is not so much of a smackdown after all because I adore both masks equally!
Have you tried both or either masks? What are your thoughts?