February was lip product month. I certainly didn't plan for it to be however, after my self-imposed makeup ban in January, I went absolutely nuts as soon as the first day of February arrived.
Every.Lipstick.Had.To.Be.MINE
And I was the crazy lady whom you walk past the makeup aisle who has her head, hands and half her body buried in the clearance basket trying to look for a gem or two or ten.
I've wanted to try something (anything!) from Sonia Kashuk since forever but I have restrained myself due to the higher price point. What can I say, I am budget conscious.
So when Target liquidation sale started, guess who was standing in front of Sonia Kashuk aisle looking all starry eyed? Blame the huge 30% sale sign which was blaring bright like Las Vegas neon lights.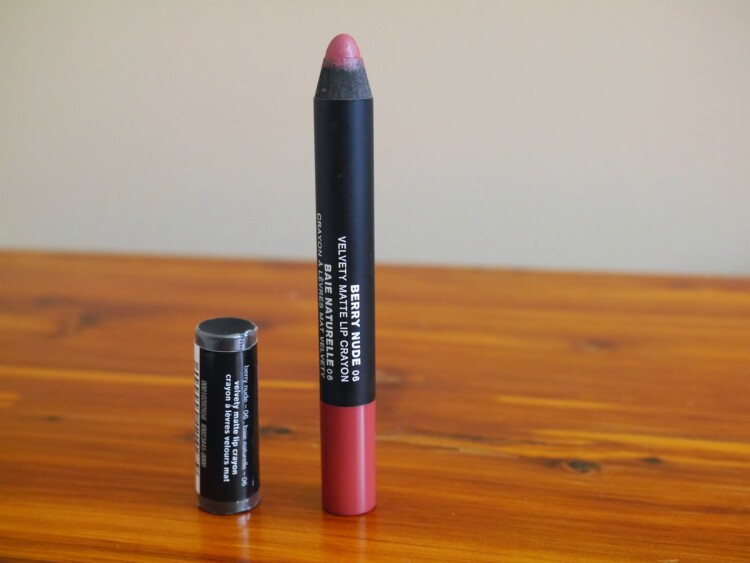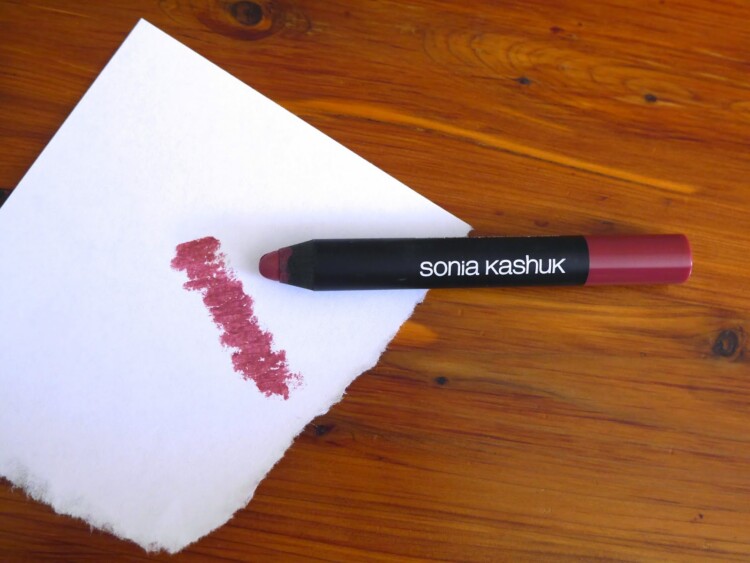 And yes, my obsession for anything nude (non human of course…) continues so I picked up the shade Berry Nude (06) for my first introduction to Sonia Kashuk. The one problem I had while trying to choose a shade to buy was no testers were available. Don't you hate that?! The only motivation I had was hubby's ever growing scowl because I was spending 20 minutes or more to decide which shade to buy.
Let's get to the good….
Berry Nude (06) is a gorgeous soft rosy brown with a tinge of pink undertone on me. This is one of the best MLBB (My Lips But Better) shade that I have in my collection. It gives just the right amount of rosiness to my naturally pale lips. I did detect some shimmer upon application but it's not noticeable unless you stuck your face really, really close to the mirror.
This lip crayon applies creamy and has great staying power on me. I gorged down a Burger King chicken sandwich with a large fries (what can I say? I'm a pig) and the only part that needed touch up was the middle of my lips. But I doubt any lip product can fully survive a burger.
The pigmentation is pretty good, it's not as opaque as Revlon Matte Balms but then again, are there any other drugstore lip crayons are as pigmented as Revlon's?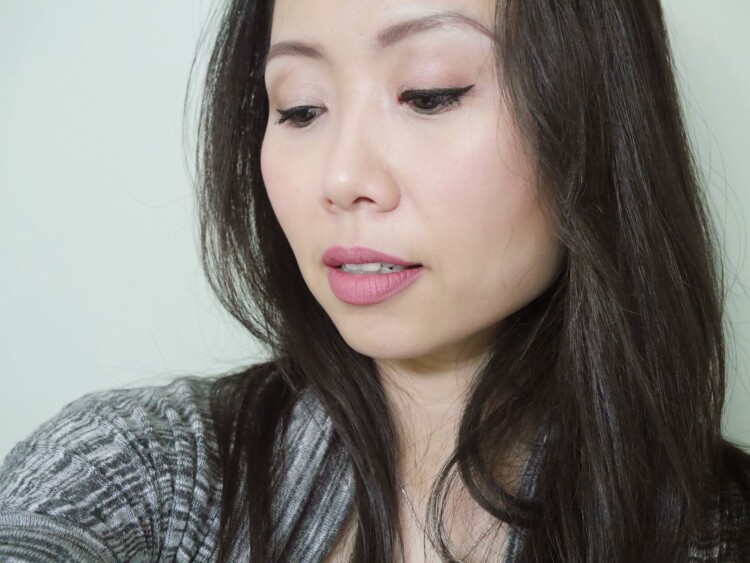 Freshly applied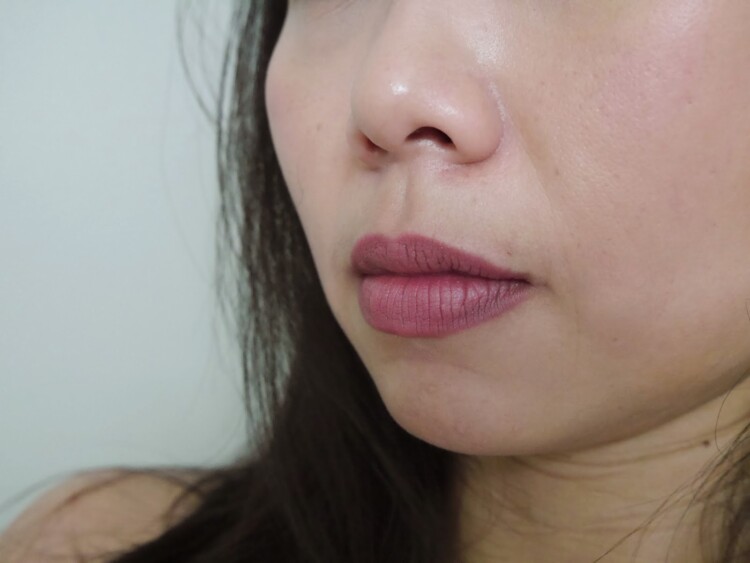 After eating a large bowl of oily curry noodles
Now to the not so good…
While the pencil is a gorgeous, sleek looking black with the end showing the shade, I am a little disappointed that this is not a retractable pencil. Sharpening means product wastage and inconvenience for lazy people like me.
I also find this lip crayon to be slightly more drying from the usual matte lip products that I own. After 3-4 hours wear, I will start feeling tightness in my lips. Is it uncomfortable? Yes it is but it's still a gorgeous shade.
Now to the worst thing about this lip crayon and oh yesss sirrrr, there is a very very naughty thing about this. I call it…The Scent.
And it's bad.
Gawd awful bad.
I didn't even need to shove this up my nose as it was sourish, yes S-O-U-R-I-S-H and so strong that I can smell it during application.
Despite the little imperfection, I have been using this lip crayon almost everyday because I love the shade that much. Is this perfect? Well, no and while I am tempted to pick up another shade, I won't.
I have a strange relationship with this lip crayon, I hate many things about it but at the same time, I can't stop using it. Maybe I've finally stepped over my crazy threshold…
Have you tried any Sonia Kashuk products? Please recommend some to me!
p/s: Have a wonderful weekend lovelies and wishing you a very Happy Valentine's Day! Tell me what are your special plans? We'll be staying home with good food, good beers and hopefully a great movie!