Embryolisse has finally landed in stores in Canada and I could almost hear the chorus of sighs of relief all around the country. Previously the only place I could get my hands on this cult-favourite brand was online and usually the only product available was the world famous Lait-Crème Concentrate instead of the full range of products.
For those of you who are not familiar with Embryolisse; it's a French pharmacy brand that started in 1950 by a physician as a pharmaceutical skin care brand to meet the standards of the medical profession. This is also a brand that has developed a legendary status throughout the beauty world. It has been widely claimed that actress Jane Birkin swore by Embryolisse Lait-Crème Concentrate, a  multi-purpose cream that can be used as a moisturizer, makeup remover, cleanser and primer.
You can only imagine how thrilled I was when this little tube of goodness landed in my mailbox. To be honest, I am not new to Embryolisse Lait-Crème Concentrate* as I have used it in the past and let's just say, I am happy to have it back in my life.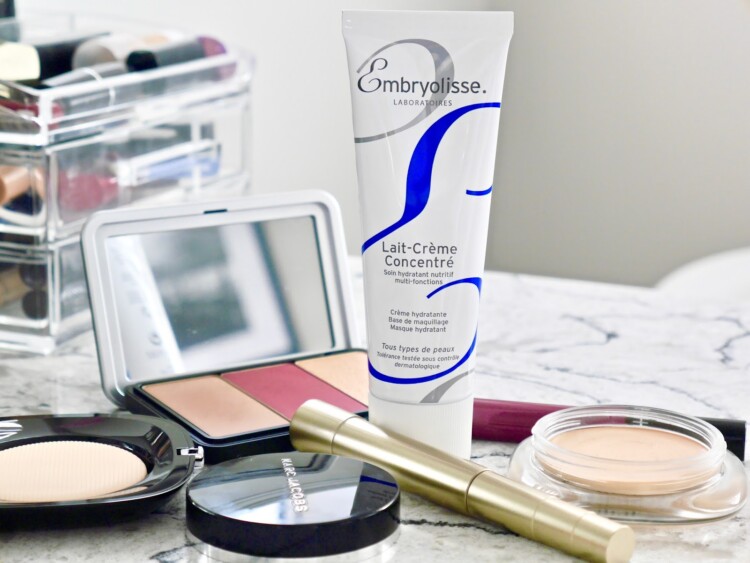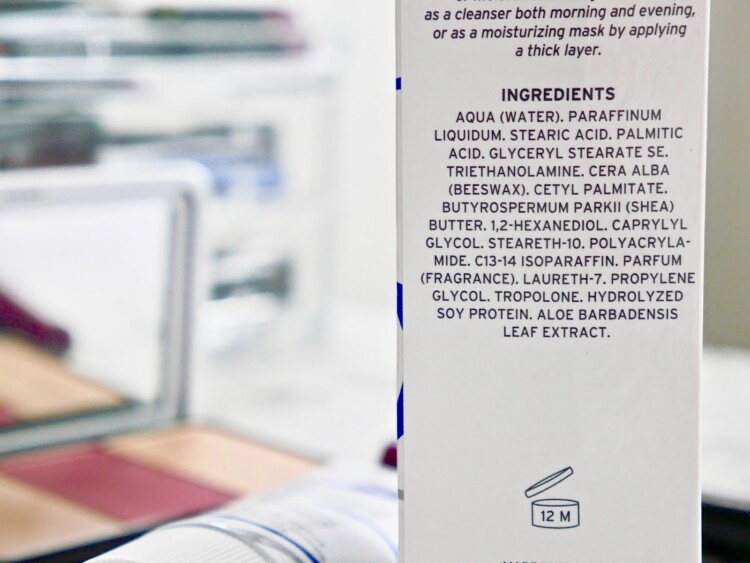 First and foremost, let's get the most obvious out of the way; Embryolisse Lait-Crème Concentrate* is a no-frills moisturizer. It's designed to soothe, hydrate and moisturize and that's it. If you are looking for anti-aging, brightening, exfoliating then you'll be disappointed with this cream. Personally I use brightening (vitamin C serums), exfoliating (Neostrata 10% Glycolic acid antioxidant serum) and anti-aging (The Ordinary Advanced 2% Retinoid, some from Asian beauty brands) serums so I don't mind a basic but very good moisturizer.
Now that the most obvious is out of the way, this is and always will be the moisturizer that I reach for whenever I have a full day shift at work. I can full attest that it makes a wonderful primer as I am able to comfortably wear the most drying foundations (Giorgio Armani Power Fabric and Marc Jacobs Mousse) and my skin will not be screaming for hydration at the end of the day.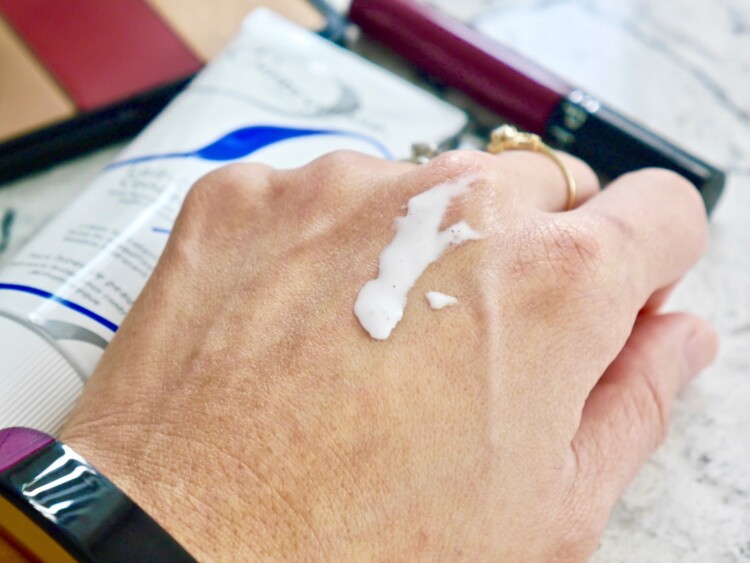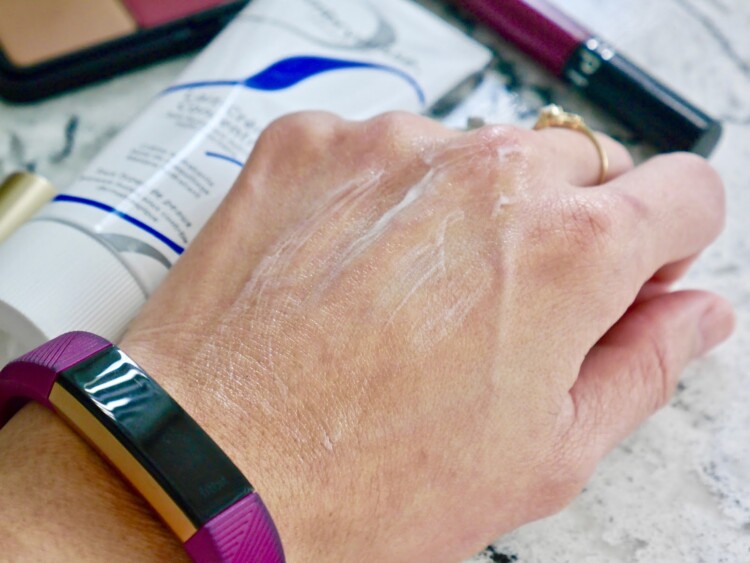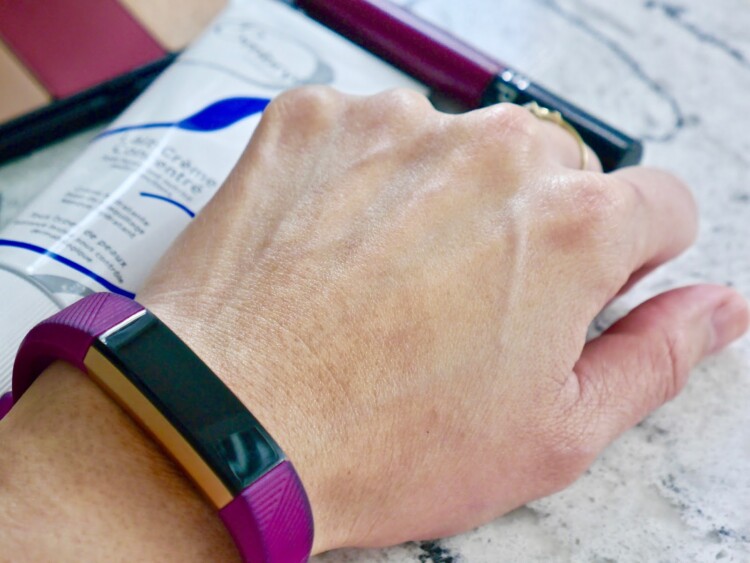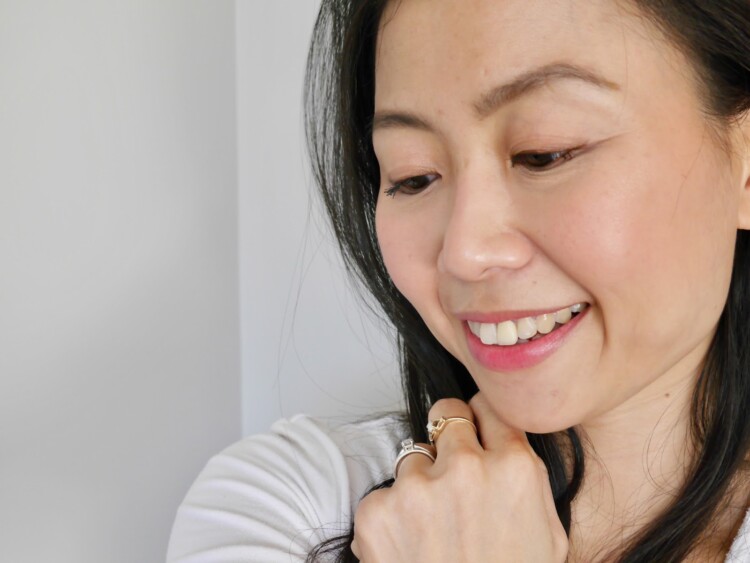 Bare skin prepped with Embryolisse Lait-Crème Concentrate* and a touch of highlighter and blush. Eyebrow, mascara, eyeliner and a touch of colour on the lips as always.
The texture is a light cream (hence the name…duh.) but you can feel its richness as you massage it into the skin. On my skin it absorbs after 30 seconds or so without leaving any tackiness or residue and my skin instantly looks and feels smoother. I don't detect a scent to it but I have read others noticing a very faint soft floral smell. Bottom line, the scent or lack thereof will not violate your nostrils. Is there a downside to Embryolisse Lait-Crème Concentrate*? Yes, it contains mineral oil which is a major concern for many and also has shea butter which I know some are very sensitive to. The lack of SPF may also be another concern for some but I always wear sunscreen on top of my moisturizer anyway so I am not bothered by it. And last but not least, the price. I know this moisturizer is sold at a very reasonable price in France but everywhere else it's pricier. Here in Canada it's retailing for $21.75/30mL and $38.00/75mL. Will I be repurchasing Embryolisse Lait-Crème Concentrate*? 110% yes! I love this moisturizer and am happy that it is now easily available for purchase in stores. The price may be high but I don't use it everyday and only for long working shifts and special occasions so a tube will last me a very long time. Embryolisse Lait-Crème Concentrate is available for purchase in two sizes 30mL and 75mL through Shoppers Drug Mart in stores and online. The full Embryolisse range is also available for purchase online. *Product marked with * was received for free but my thoughts and opinions are 100% unbiased, honest and my own.  There is no place for any sort of BS here.