Natural & organic brands and products are booming in the world today and we as consumers are pretty much spoilt for choices. Unlike 5 years ago where natural & organic makeup didn't perform as good as their other counterparts, it's a completely different scenario today.
But we're still plagued by one problem…high prices. Most organic & natural beauty products are pricey and not everyone can afford it.
Recently I was introduced to Eco Natural Products; an online store which has existed since 2012 and carries a unique selections of beauty and hygiene products that you can't find in stores. They carry mainly Russian cosmetics, Marseille soap, alum stone, varieties of cosmetic clay, natural and organic makeup and Syrian Aleppo Soap, just to name a few. The best part? The products are all very reasonably priced.
I was kindly sent a few items for review and let's see how I get along with each one.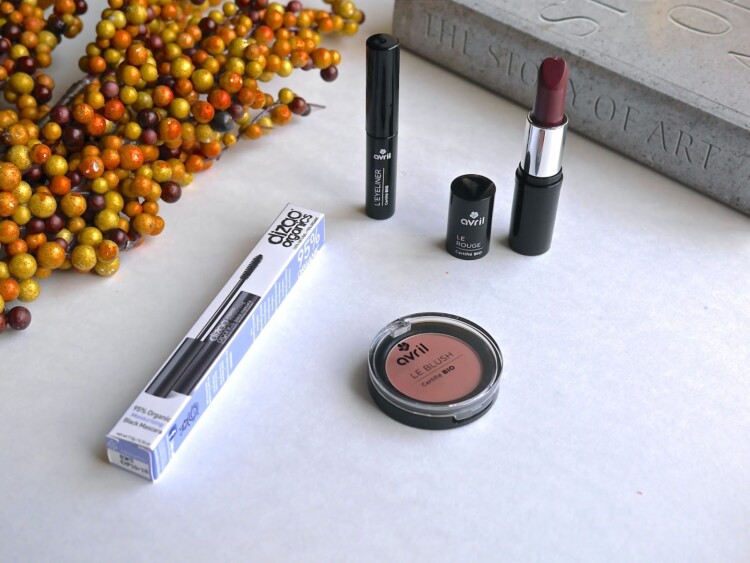 AVRIL NATURAL ORGANIC ECOCERT BLACK LIQUID EYELINER* 3.5ML £6.02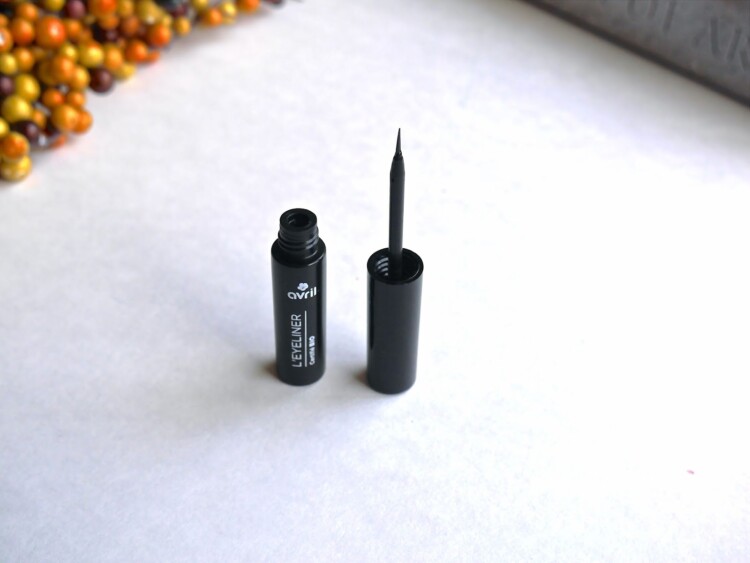 It's no secret that I love eye liners and they are a 'must-have, must-wear' makeup staple to define my small eyes. My favourite to wear has to be liquid liners because they are usually very intense, long lasting and easy to wear so I had high hopes for this. Unfortunately, this is my least favourite product of the bunch.
The pigmentation is intense and the colour is the blackest of black however, I struggled with application because I have to dip again and again in order to draw one line. On top of that, the eye liner kept sticking onto my eye lash curler and peeling off so I had to re-do it every time after I curled my lashes. I have tried everything; waiting for it to dry up to 15 minutes before using an eyelash curler, dabbing black eyeshadow on top of it and it still peels off. Bummer…
AVRIL NATURAL ORGANIC LIPSTICK ECOCERT 3.5G IN SHADE BRUN ROSE NECTAR* £5.95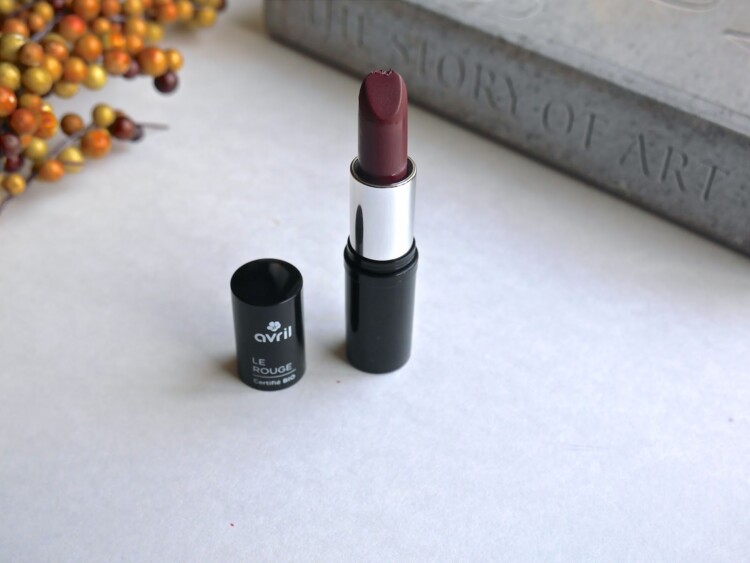 This lipstick is so creamy, hydrating and it's one of the most comfortable formulas to wear. It has a medium but build-able pigmentation so you can either wear it as a soft wash of colour or build it up to be more intense. It lasted 3-4 hours with eating and drinking and reapplies smoothly. The shade Brun Rose Nectar* is like nothing that I have in my collection; a brick red with a strong brown undertone, it's unique and surprisingly flattering on my medium skin tone.
Now to the not so good; the packaging. See the little chip at the tip of the lipstick? It came flying out of the bullet and landed onto my shirt the first time I opened it. Despite putting it back into the bullet, the lipstick is soft so when applied to the lips, it bends and is now stuck to the side of the packaging. I will be de-potting it into a container.
DIZAO ORGANIC MOISTURIZING BLACK MASCARA WITH ORGANIC EXTRACT OF RICE BRANS AND COFFEE BEANS 7.5G* £7.99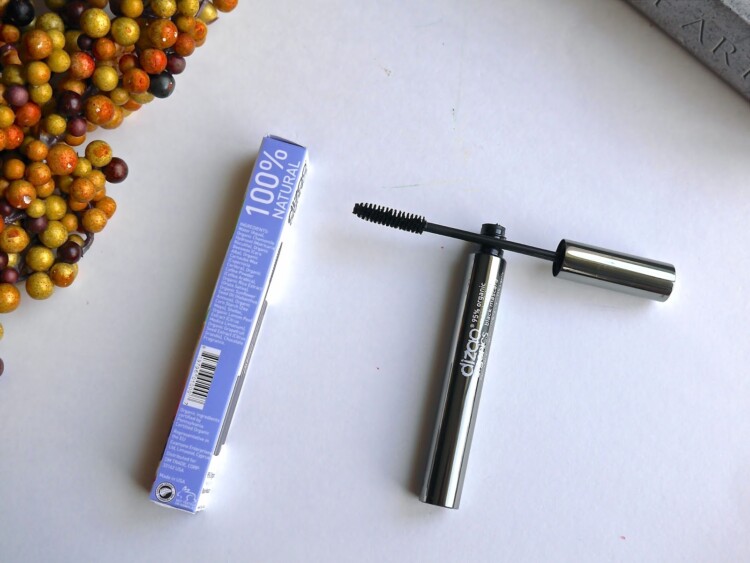 No thanks to my short, sparse and stick freaking straight eyelashes, mascaras are one of the trickiest makeup products for me. I have tried a couple of organic/natural mascaras before and they didn't do anything for my lashes. No volume, length, curl, actually I could barely see any differences in my lashes at all and both were a bust and a waste of time and money. I was expecting this mascara to be the same but this was surprisingly good!
First of all, this mascara smells like a cup of freshly brewed coffee. No, I'm not joking, it smells like a cup of coffee. The scent is not overwhelming but very soft and pleasant so unless you hate anything coffee related then you will like the scent. The texture is a nice medium; not too wet nor dry so it doesn't clump and holds a decent curl. It gives a decent amount of lengthening but I have to build it up to 3 coats to get a satisfactory volume for my lashes. I really like this mascara and if you are looking for a good organic/natural mascara to try then I highly recommend this.
AVRIL NATURAL ORGANIC POWDER BLUSHERS ECOCERT IN SHADE ROSE PRALINE 2.5G* £5.38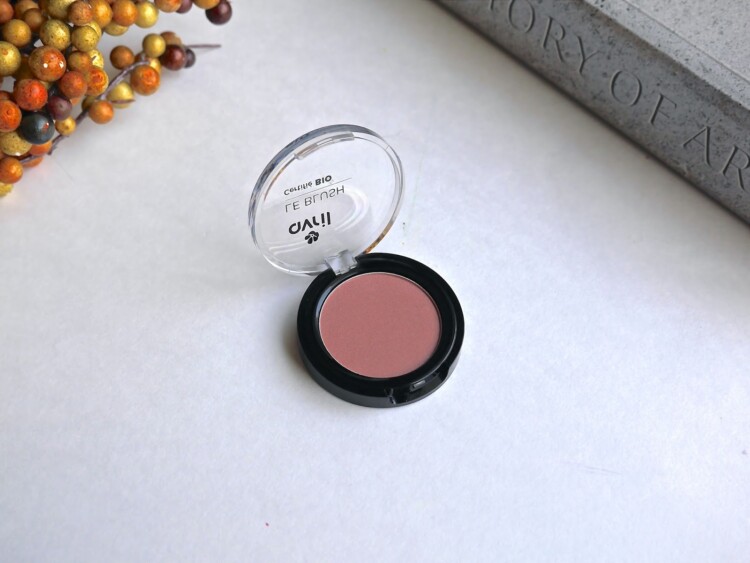 And as always, I save the best for last. I freaking love this blusher! It's certified organic and is one of the smoothest, buttery soft and finely milled blushers that I own. Initially I was a little worried that the shade would be too light for my skin but it gives the most beautiful, healthy flush to my cheeks. I received the shade Rose Praline* and have been wearing it every single day since I received it.It's not heavily pigmented which is perfect as I can be quite heavy handed with blusher and I can slowly build it up to the intensity that I want. It also lasted 6-7 hours without primer and it fades without turning blotchy on my dry skin. Again, if you're looking for an organic/natural blusher to try, I highly recommend trying this out.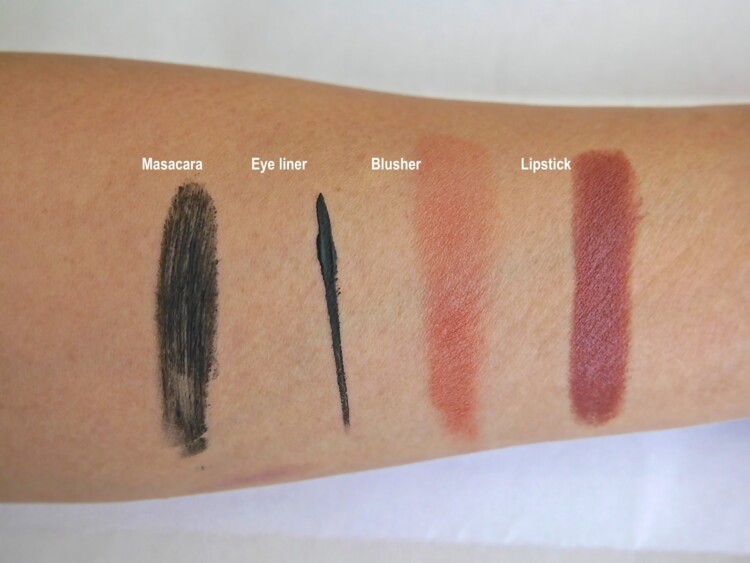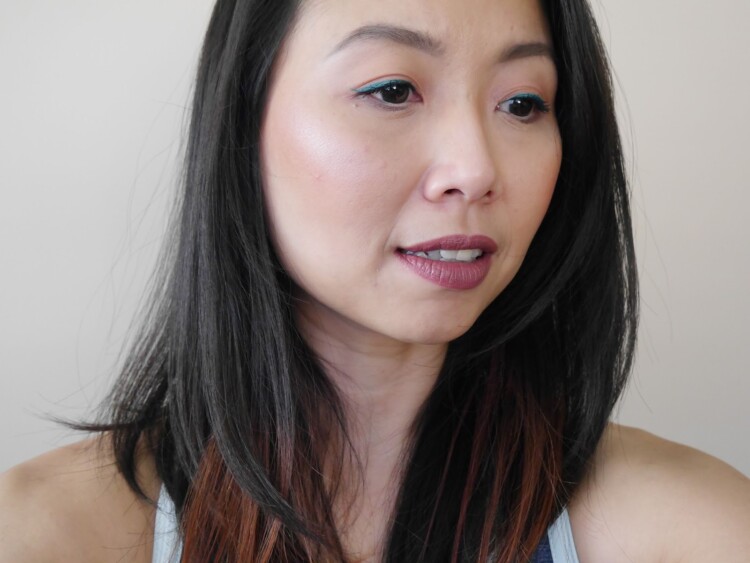 Wearing Dizao organic mascara*, Avril organic blusher in shade Rose Praline* and Avril organic lipstick in shade Brun Rose Nectar*
If you're interested to find out more or purchase any of the products then click here to visit Eco-Natural Products.
Have you heard of Eco-Natural Products online store before? Are you interested in organic/natural beauty products? 
*I received this product for free but my thoughts and opinions are 100% unbiased, honest and my own. There is no place for any sort of BS here.