Fashion and I have never been best friends and frankly, I don't see a future for us ever. But after reading fashion blogs religiously for the past two years, it somehow gave me a small spark of hope 'hey, maybe I can pull that off too?'
Husband blames it on my middle-age-crisis and I blame it on well, hormones? Or my sheer determination to prove that I am not as hopeless in fashion as I thought.
I present you one of my biggest fashion challenges; wearing a pair of OTK (over the knee) boots without looking like an old hooker walking to her corner of the street. What makes it more challenging is I live in a very small town where you'll be lucky to see a woman in heels.
Oh yea, I live in the fashion capital of the universe.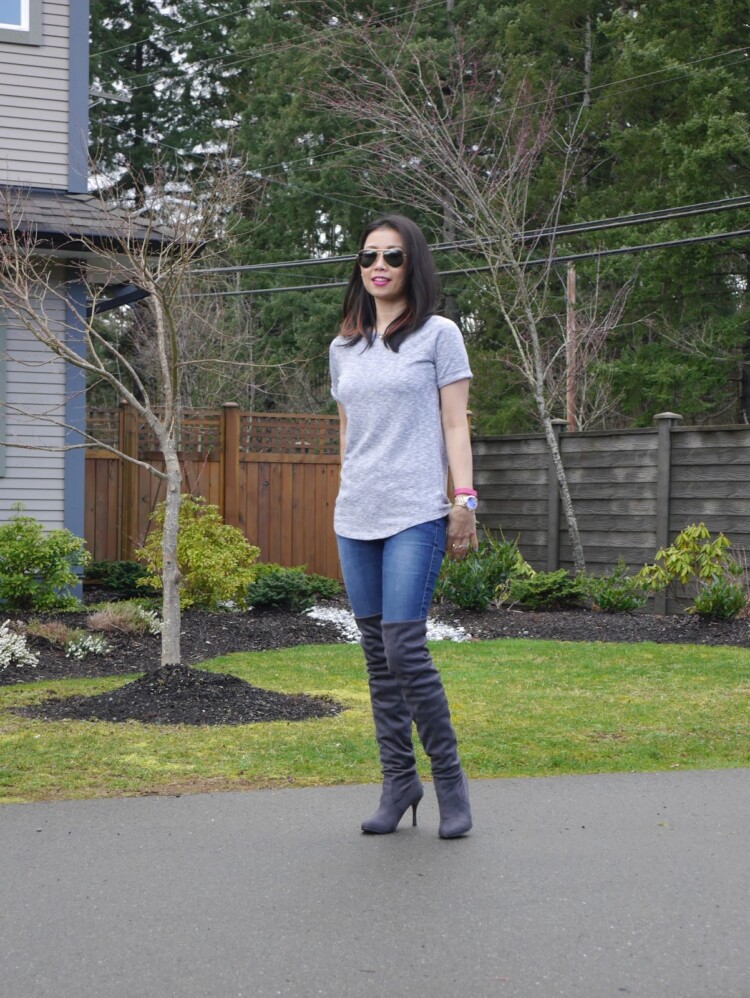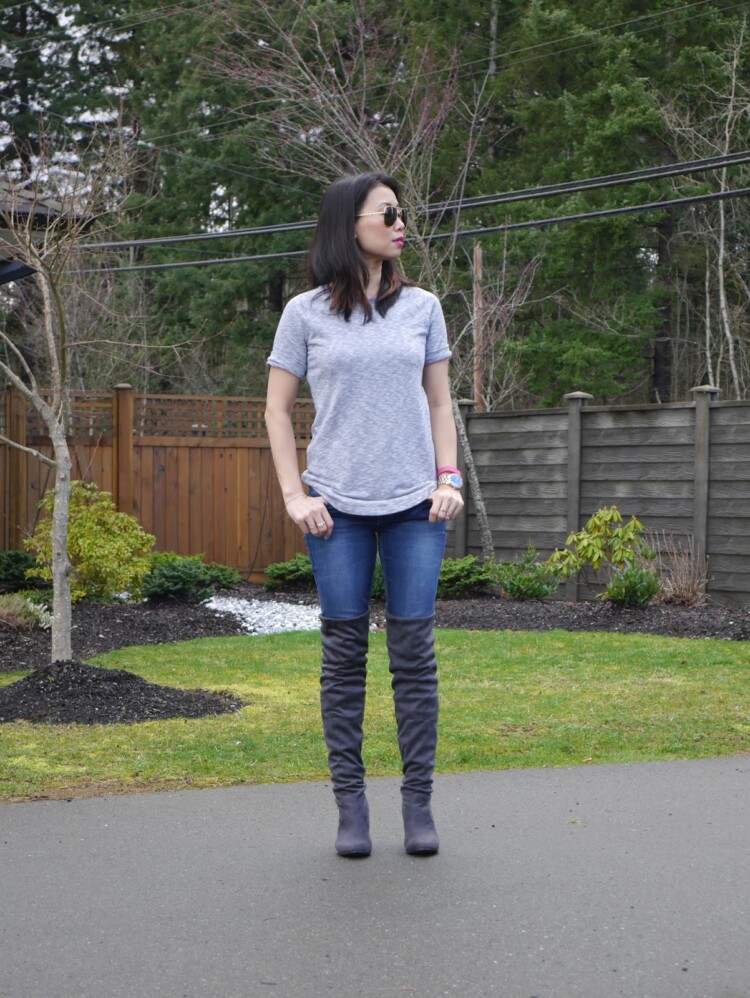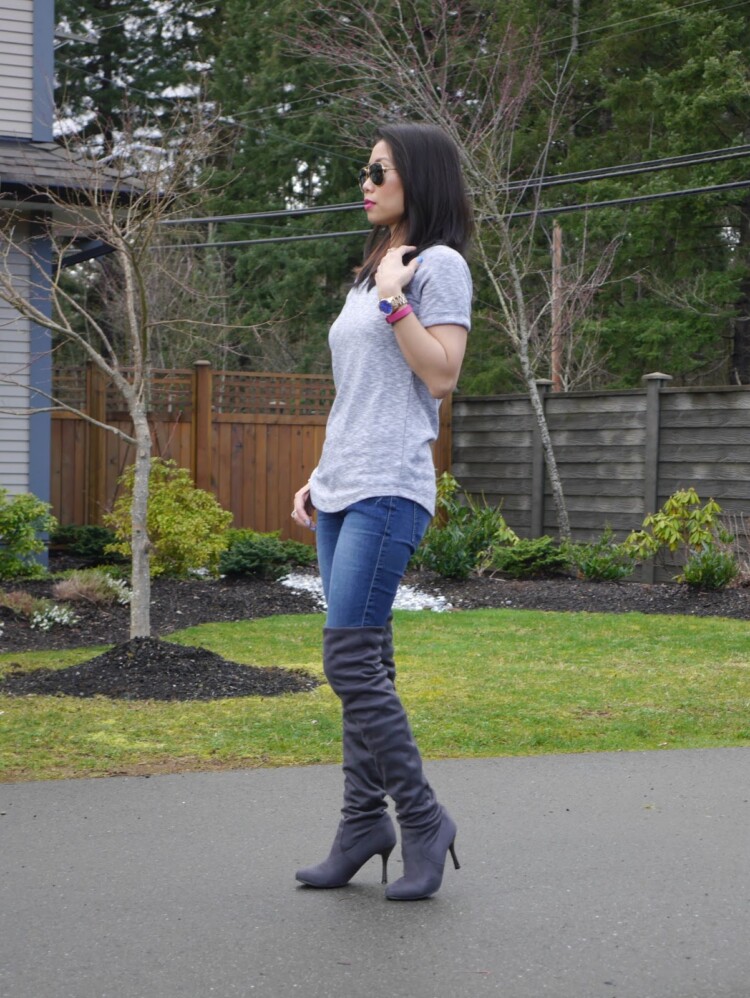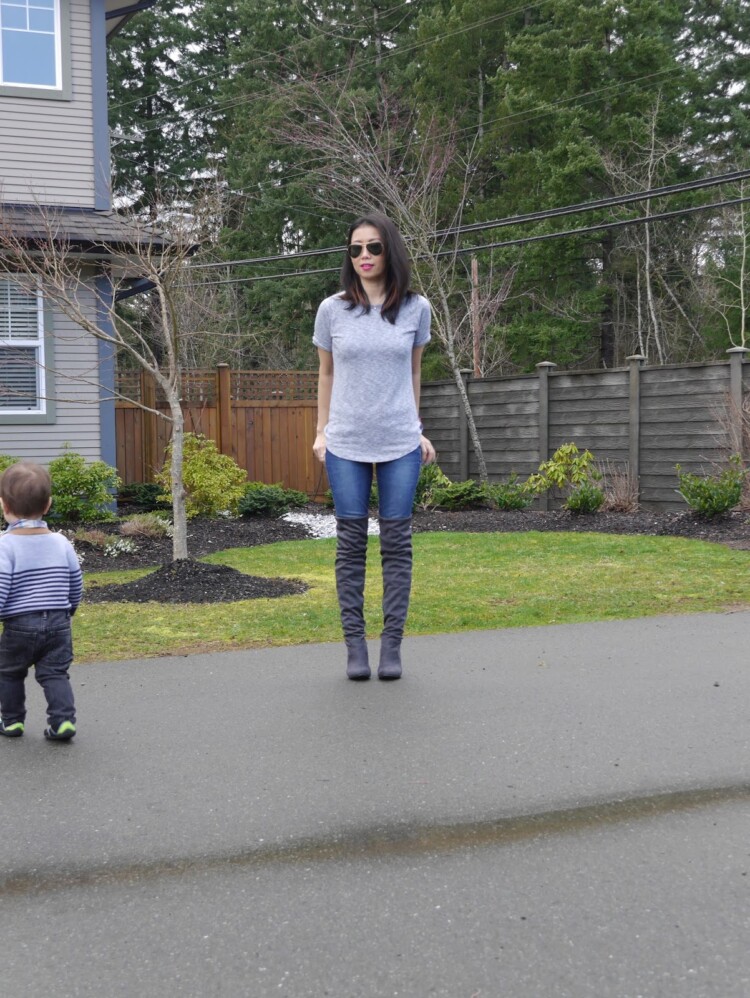 And of course Little Tyke has to make an appearance while is mummy giving him the side eye for trying to take the spotlight from her 😂
NewChic.com is another budget friendly Asian site and while I had repeatedly told myself I will not work with another, I accepted this collaboration because they were very upfront and honest about who they are. I appreciate the honesty from them hence I am sashaying in my stunning grey OTK boots* (click here).
I was surprised at the great quality of this pair of boots. I was expecting a poorly made, ill fitting and uncomfortable pair however, this fit me perfectly. It's stated that the boot sizes run smaller than normal so I ordered a size 8 and it fits me comfortably with socks on. I wore without any problems; no blisters, no tripping over myself and it looks and feels as good as normal store bought pairs.
Shipping was surprisingly decent, I received my boots within 3 weeks instead of the usual one to two months timeline. The confirmation email is also professional looking as below: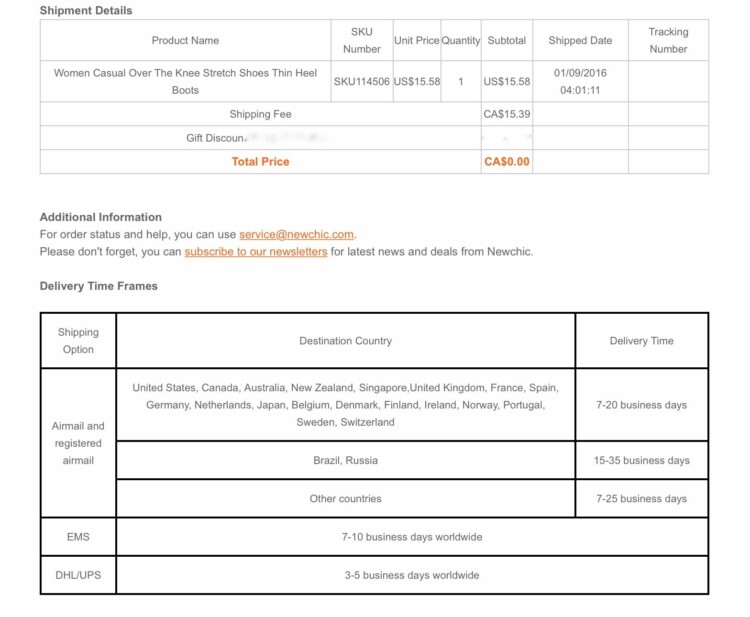 I also received this pair of lovely red stripes flats (click here) and this is absolutely perfect for Spring/Summer. If you have big, fat toes like me then you would appreciate this pair of flats. Trust me, your toes will thank you!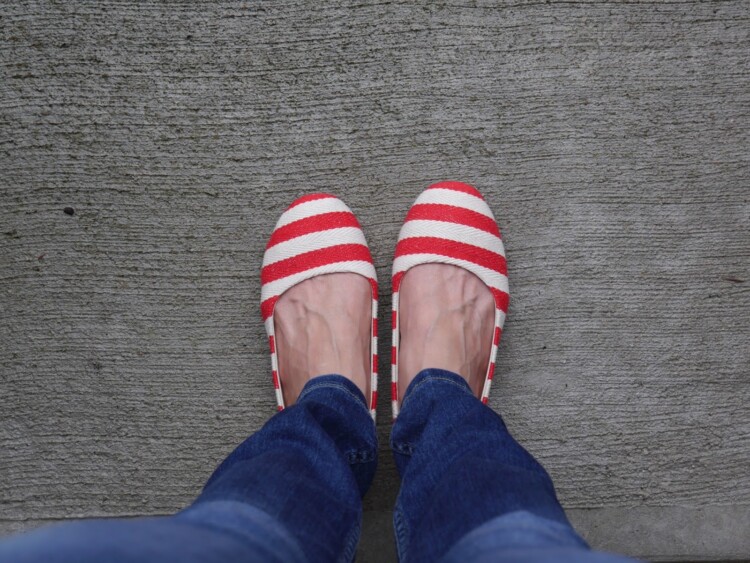 NewChic.com honestly took me by surprise and while usually I always have a dud with these budget Asian site, I have zero complains this time. UPDATE: Use coupon code "20off1574" to apply for the 20% discount on everything however please note coupon and the gift card can't be used at the same time.
Have you been pleasantly surprised by ordering something cheap and it turned out great?
Over the weekend:
It was a very relaxing and quiet weekend with the exception I mistakenly purchased a body lotion while thinking it was a body wash. So you can imagine my frustration of pumping 2-3 pumps of the lotion in the shower and cursing why the hell it's not foaming up?! My husband sometimes wonders if I'm actually a blonde…. *I received this product for free but my thoughts and opinions are 100% unbiased, honest and my own. There is no place for any sort of BS here.