Who is excited for the arrival of Summer? I have mixed feelings about it because I still haven't got over how bloody hot, yes hot, not warm, last Summer was. I felt like running around in just my knickers and bra but ain't nobody need to see that.
Summer also means it's bikini body time and I know there are some of us who are kicking up their workout and diet plans getting ready to squeeze into a tiny weeny two piece. But what about those little pesky cellulites that no amount of diet and exercise can banish?
This is where CelluBlue comes into play. CelluBlue silicone cups are environmentally friendly, not harmful to the skin and are designed and made in France. Now the thought of a simple silicone cup being able to help minimize cellulite does seem like a bunch of mumbo jumbo, but CelluBlue cups are based on the traditional Chinese medicine practice of suction cups. The use of suction cups for their detoxifying and relaxing properties has been around for centuries and are well known throughout the world.
I was kindly sent Anti-cellulite CelluBlue Cup®* and Anti-aging LiftBlue® Cup* and have been using both for slightly more than a month and am ready to share my thoughts on them.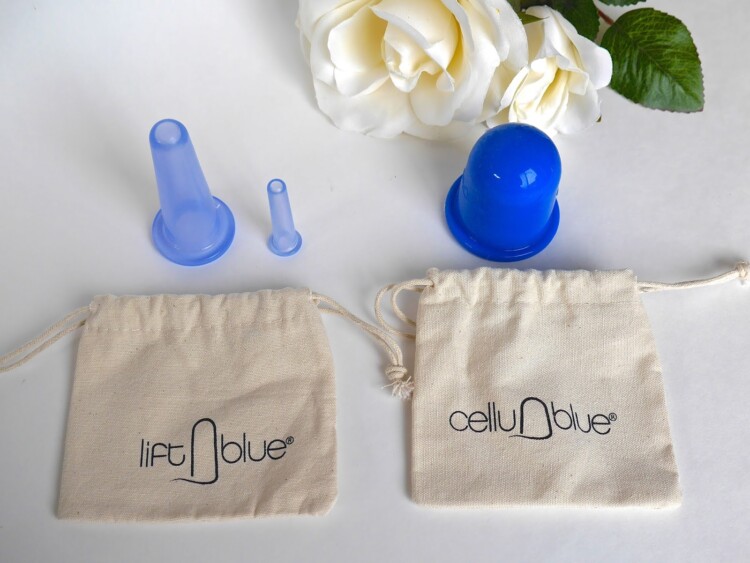 Anti-cellulite CelluBlue Cup® (€19.90)*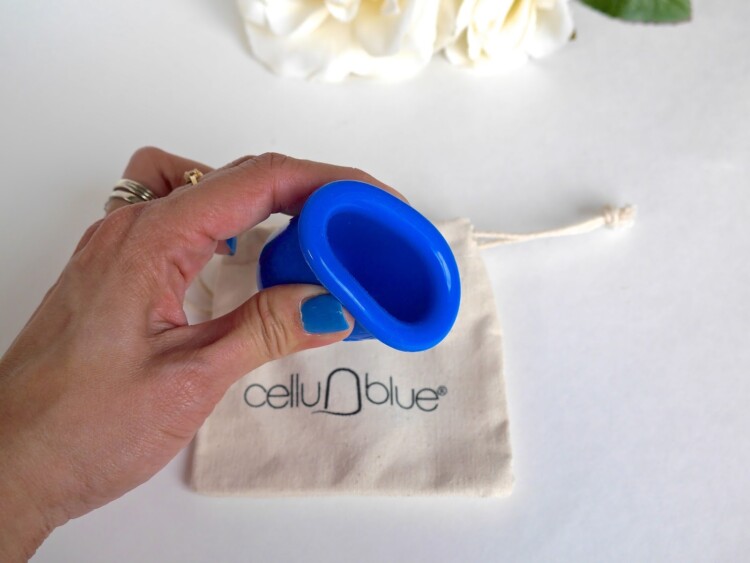 From the brand: 
The CelluBlue® Cup is a cup that enables you to reproduces the famous palpate-roll massage at home. This cup will help you get rid of cellulite, even tenacious, tone and smooth your skin.
5 min massage everyday, on every cellulite-affected area
Results in 21 days only
100% hypoallergenic medical silicone / Unlimited lifetime
Coaching app for smartphones
Designed and assembled in France
More than 100K satisfied customers
To use is fairly easy and even though initially I frowned on the instructions, once I started it was actually a piece of cake. All I have to do is apply body oil on the area that I want to work on, squeeze the cup and place it at the bottom area that needs massage and then massage from bottom to top of that area following the instructions. If the suction is too hard then all I have to do is press the cup gently to let in some air to soften the suction.
Let's talk about the good and there's only goodness; I love how easy it is to use and the best part is it doesn't take long so the massage can be done while I'm watching a show. Because it's a silicone cup, the cleaning process is extremely easy, I either wash it with soap or clean with makeup remover wipes.
I must say that I am lucky that I don't have severe cellulite but I think it's a lot to do with genetics as my mum has very little even after three kids but my stomach area is not as smooth as it used to be. Age definitely plays a part but also, after having two kids, lots of the body parts are not as firm as they once were. I have been using Anti-Cellulite CelluBlue cup on my stomach for the past month but I have to admit that I have not been extremely disciplined with it. Meaning I used it on most days but not the recommend everyday but wow, I still got some results.
The results are minimal but I find that my stomach area looks so much smoother! Verdict? This actually works and I will continue to use it.
Anti-aging LiftBlue® Cup (€19.90)*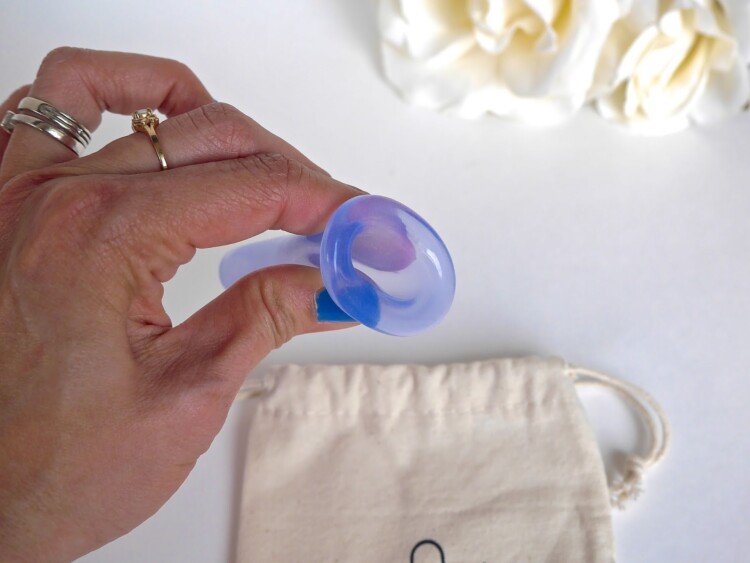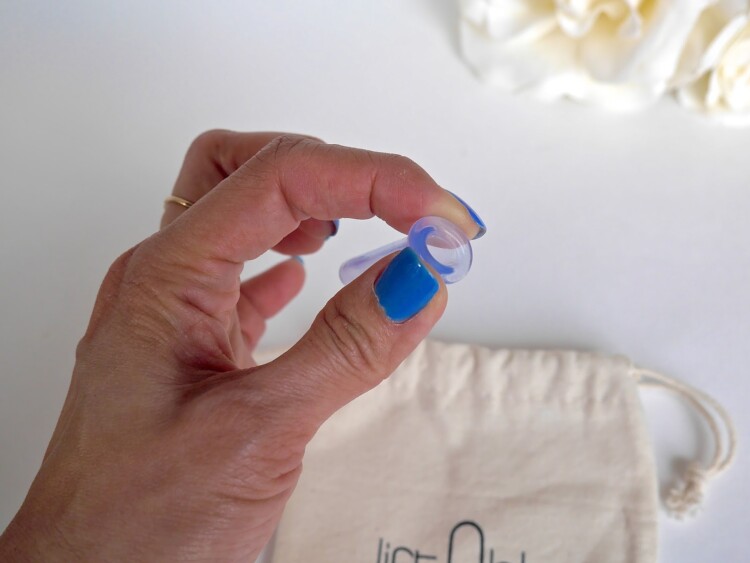 From the brand:
The LiftBlue® Cups is a set of 2 anti-aging cups. These cups will help you have a toned and radiant skin, as well as get rid of dark circles under your eyes.
Diminishes wrinkles (forhead, eyes, mouth, neck & chest)
Diminishes dark circles under the eyes
Reshapes the oval of the face by toning the skin of the jawline and neck
Stimulates facial microcirculation / Draining effects
Naturally boosts the production of collagene and elastin for a radiant looking skin
100% hypoallergenic medical silicone
Just like the anti-cellulite cup, to use I need to apply facial oil on the areas that I need to work on which for me is all of my face. Sigh…the beauty of aging. I searched high and low for the instruction card that came with these cups but I must have tossed it out when I was Spring cleaning my beauty stash the second time so I'll try my best to explain it. There are 7 very easy basic steps to follow and each step must be repeated for three times. The smaller cup is for the face and the bigger one is for the jaw and neck. 1. Move cup from left to right on the forehead. 2. Move cup from bottom to mid of forehead in between the brows. 3. Move cup from outer corner of your eyes (where your eyeliner flick is) to hairline. 4. Move cup from inner corner of your eye towards outwards (this helps to reduce dark circles). 5. Move cup from bottom (side of your mouth) towards your nose to reduce smile lines. 6. Move cup from chin to ear along the jaw; one side and then the other 7. Move cup from base of neck moving upwards While it looks like so many steps to follow, the whole massage took less than 2 minutes. The results are very minimal so far but there's slight reduction of fine lines under my eyes. You probably won't see me prancing around with a 20 year old face but I do feel my skin condition in general is slightly better.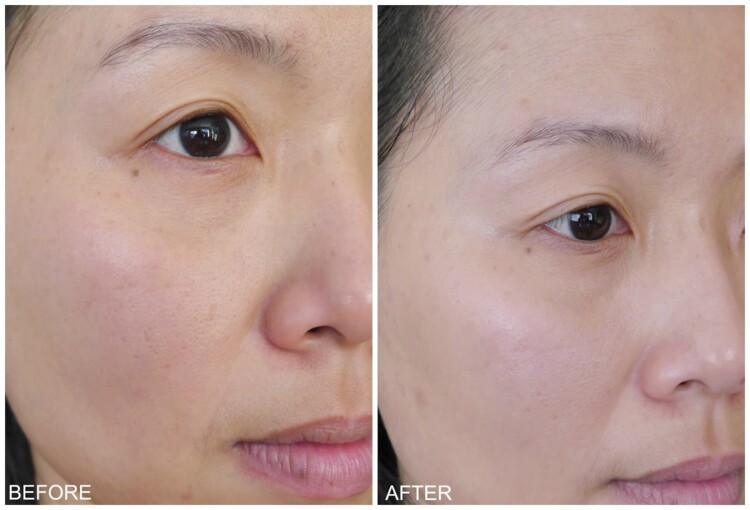 In summary, does CelluBlue cups work? My answer is a 100% yes but the effect is minimal after a month. Again, at my age of 37, unless I choose to go under the knife or have Botox, I think this is as good as it gets in delaying the aging process with a nonintrusive option. And you honestly can't go wrong with how affordable these cups are. Have you heard or tried CelluBlue cups before? Is this something that you're willing to try? Find out more about CelluBlue by clicking here. *I received this product for free but my thoughts and opinions are 100% unbiased, honest and my own. There is no place for any sort of BS here. ps: Little Tyke turns two today so I'll be very busy preparing for his birthday parties, yes plural. We'll be celebrating with close family members today and with close friends tomorrow. I won't be able to reply comments and visit your blogs probably until Monday so I do apologize for that. Have a brilliant weekend everyone!