Hello lovelies and yes, I am finally back! It has been a whirlwind 3 months at my new-ish job with me working crazy hours and lots of shifts (not complaining as it was a personal choice) but things have finally slowed down and I am back to blogging regularly.
Today I'll be sharing my thoughts on a drugstore beauty brand that I discovered when I first moved to Canada but have pretty much forgotten over the years. I admit to being guilty of buying, testing and promoting a lot of high end and luxury brands over the past two years and I hope to switch my attention back to drugstore gems.
So today I'll be talking about Hard Candy, a brand that I will forever have a soft spot for as I discovered my first holy grail highlighter from it. I was very kindly sent a huge bunch of products to play with so this review/introduction to the brand will be done in two posts.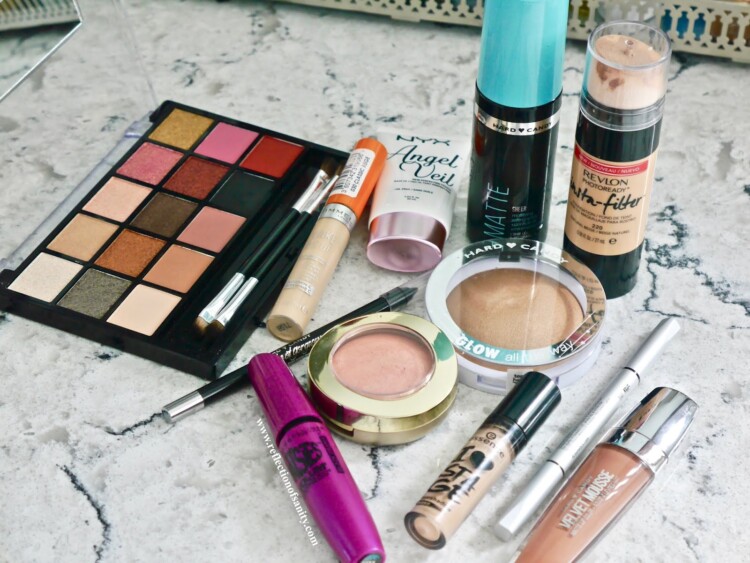 HARD CANDY LOOK PRO PALETTE ROSEGOLD*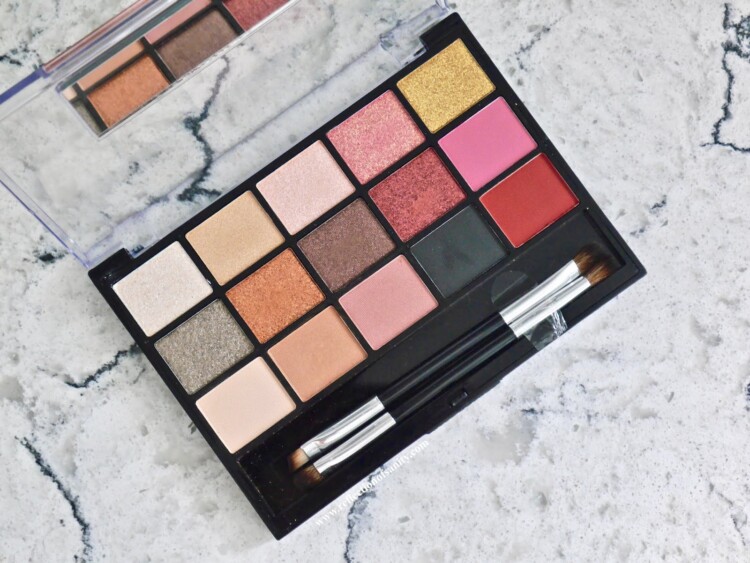 The minute I saw this I instantly thought…Huda Beauty RoseGold palette and that got me extremely excited because I don't own the Huda palette. Actually I don't own anything from Huda Beauty and I am in no rush to try anything either.
I'm going to be blunt, I never have luck with drugstore eyeshadow palettes and unfortunately this palette didn't wow me either. The eyeshadows are dry and stiff and I really need to layer the shimmers/glitters to get the desired intensity. These eyeshadows are not powdery, blend easily, the shimmers/glitters have zero fallout and the pigmentation while not the best, it's buildable, long lasting with primer and doesn't apply patchy.
Personally I recommend this palette to anyone who is a beginner with eyeshadows because you honestly can't go overboard with it. I still reach for this palette on most days because subtle pigmentations means I can easily create different looks that are suitable for work and day time.
HARD CANDY BAKED BRONZERS IN SHADE TIKI AND HULA HULA*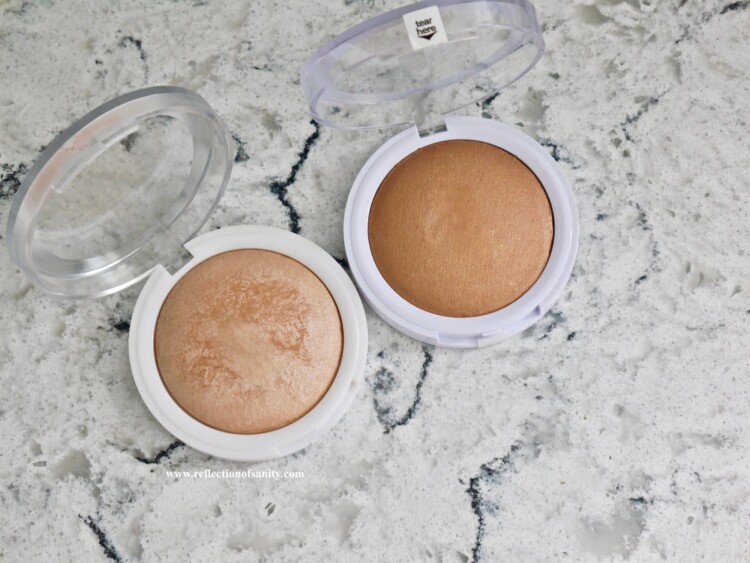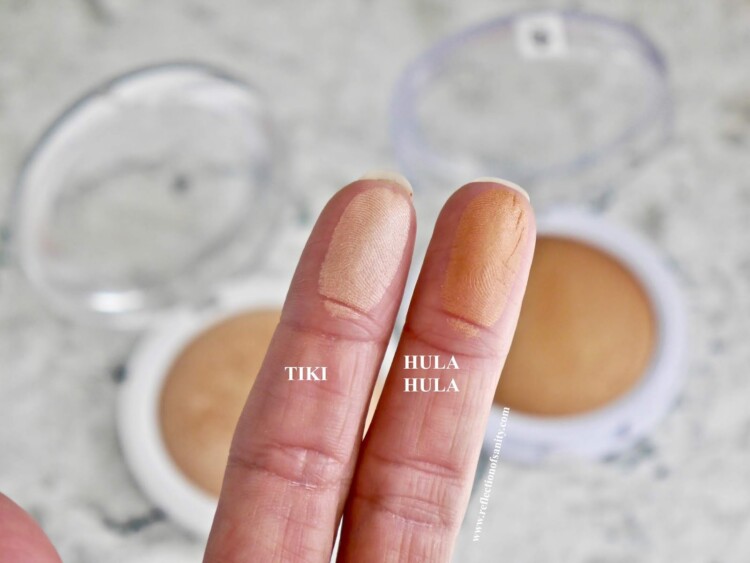 I love these, I loved Tiki when I first bought it 3 years ago and I still love it that much today. Hula Hula* is a new shade to me but it imparts the most beautiful golden glow to my skin. I have been wearing it instead of Tiki because I am currently very tanned and I always receive compliments on how radiant my skin looks.
Tiki is a fine champagne shade that would look stunning on all skin tones while Hula Hula is a warm golden bronze which compliments medium to darker skin tones. Both leave stunning natural looking radiance to the skin and they are also very long lasting. I only noticed fading after 8 hours!
I honestly couldn't recommend both enough, you honestly won't regret it. All that said, I don't understand why these are marketed as bronzes because they are definitely highlighters to me.
HARD CANDY VELVET MOUSSE MATTE LIP COLOUR IN SHADE MIMOSA BLOSSOM*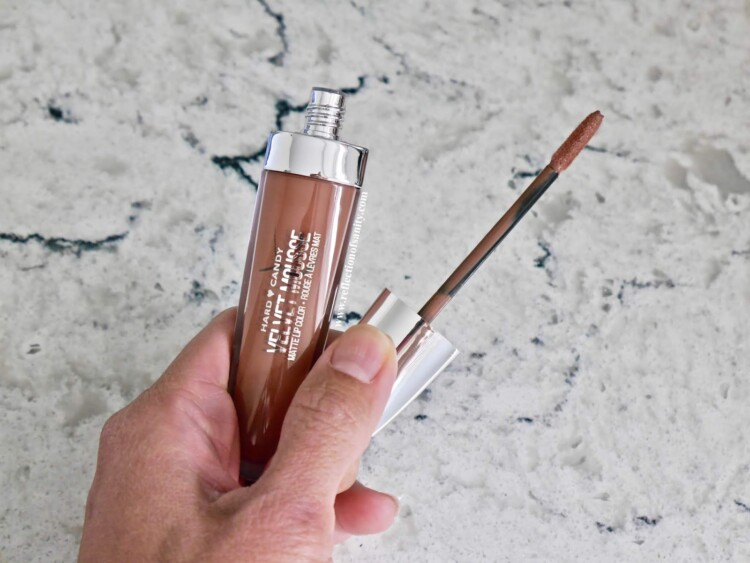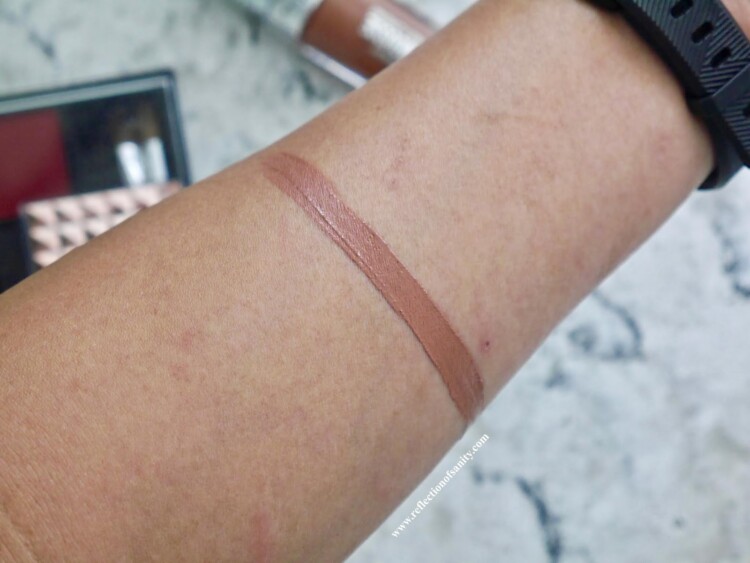 This was a very pleasant surprise. I was expecting the formula to be dry, chalky and uncomfortable on the lips but it's anything but that. This liquid lipstick applies smoothly and I get full pigment with one swipe. It has a soft moussy texture and doesn't fully dry down so there is some transferring but it also means it wears very comfortably on the lips.
I will be picking up another shade because unfortunately for me Mimosa Blossom* is extremely pale on me and washes me out.
HARD CANDY STROKE OF GORGEOUS* AND STAY IN LINE* EYELINER PENCILS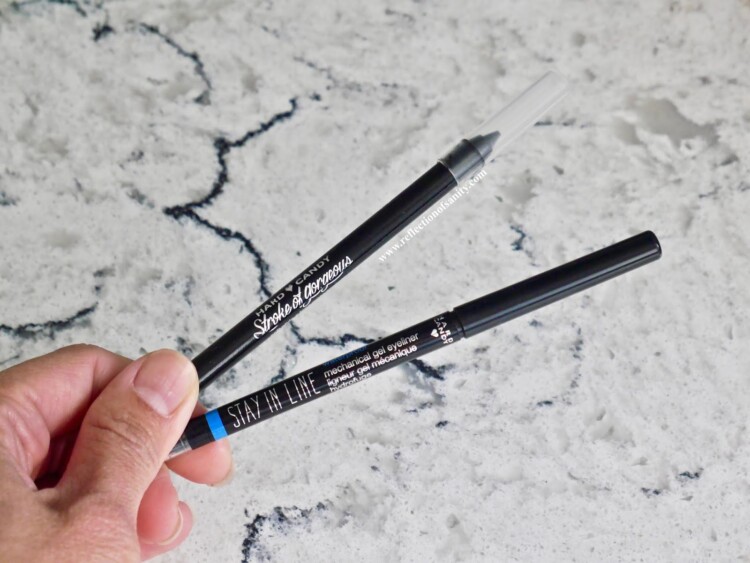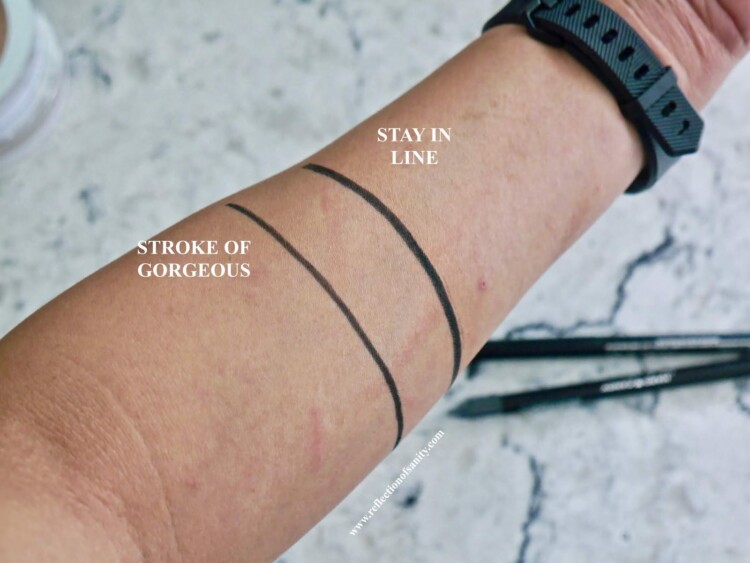 I love eyeliners and it's one of the 5 products I will wear every single damn day. I can skip foundation and even concealer but I will never forgo an eyeliner.
Unfortunately both of these are duds for me. I find the nibs to be quite stiff and they draw on uneven lines and they are almost impossible to smudge out. If and when I do try to smudge them out, they are instantly transformed into a patchy, crumbly mess. I had high hopes for both but they just didn't quite work out for me.
HARD CANDY 'MATTE' SHEER ENVY MATTIFYING SETTING SPRAY
Setting sprays and I are in a very new relationship; I rarely use one and only on days that I work crazy long hours. I have tested only a few so far, mostly drugstore ones so I'm far from being a connssoineur or so to speak. I also don't expect much from one other than prolonging my makeup.
This setting spray claims to be mattifying, minimizes pores and great at oil control but I don't find any of the claims to be true. I find it helps to prolong my makeup but I do see a little shine coming through at the end of the day (I have dry-normal skin) so if you are oily skin then this might not work for you.
Will I repurchase this? I would consider it in the future, the price is decent and it leaves my skin looking fresh and it prolongs my makeup. Below is the simple earthy look I created with mostly drugstore makeup (I don't own any drugstore brow products, ran out of some and haven't repurchased) and let me know what you think in the comment.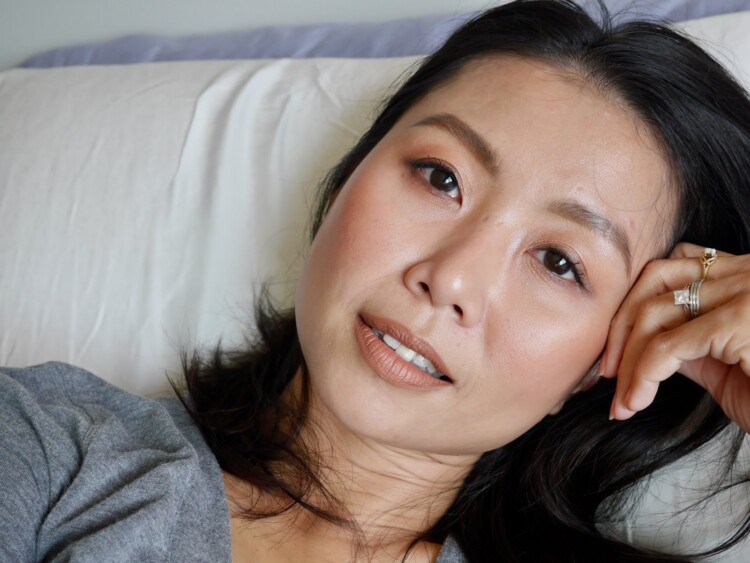 Have you tried anything by Hard Candy?
*Products marked with * were received for free but my thoughts and opinions are 100% unbiased, honest and my own. There is no place for any sort of BS here.