Oh yea, I am back with another hair care review and with a brand that is no stranger to many. This post was initially published on Monday but due to carelessness on my side, I had to pull it down again and finally republish it today. So some of you may have already read this. Anyway, let's get to it!
Introducing HASK Purifying Charcoal Collection, a complete line that features a Charcoal Purifying shampoo*, Charcoal Purifying conditioner*, and Charcoal Purifying deep conditioner* that are formulated to give you a deep clean and bring hair back to life. HASK purifying charcoal is derived from coconut shells and is combined with lemon and grapefruit oils which are rich in Vitamin C to invigorate and clarify hair without stripping away any moisture and for the extra boost of radiance. These products are also made free of sulfates, parabens, phthalates, gluten, drying alcohol and artificial colours.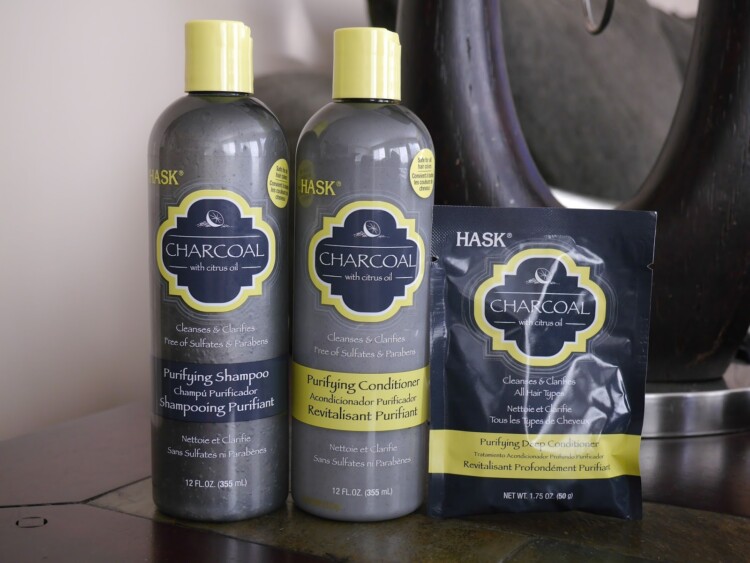 I've been using this range for almost one month and have been testing them in between using it everyday for a week, every couple of days for a week and finally, only once a week and my hair was never dry despite using it every day. And I have to say, my hair is absolutely loving this range more than the Argan Oil range which I reviewed some time ago (read here). I thought the Argan Oil range was amazing and held a holy grail status but this is so much better. First of all, everything smells refreshingly divine and I like that I could smell both lemon and grapefruit and it's not overpowering. Secondly and most importantly, this range leaves my hair feeling very clean without any dryness, bouncy, fresh and gives a lovely volume that last till the next day.
Charcoal with Citrus Oil Purifying shampoo* (check here)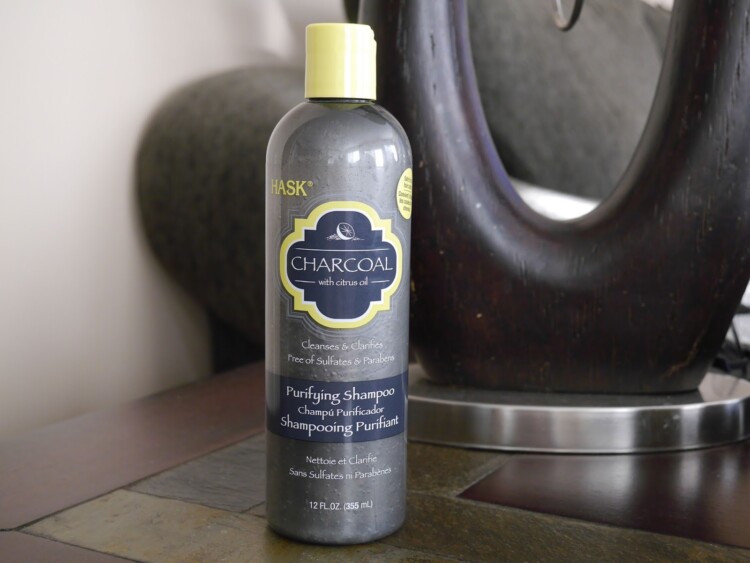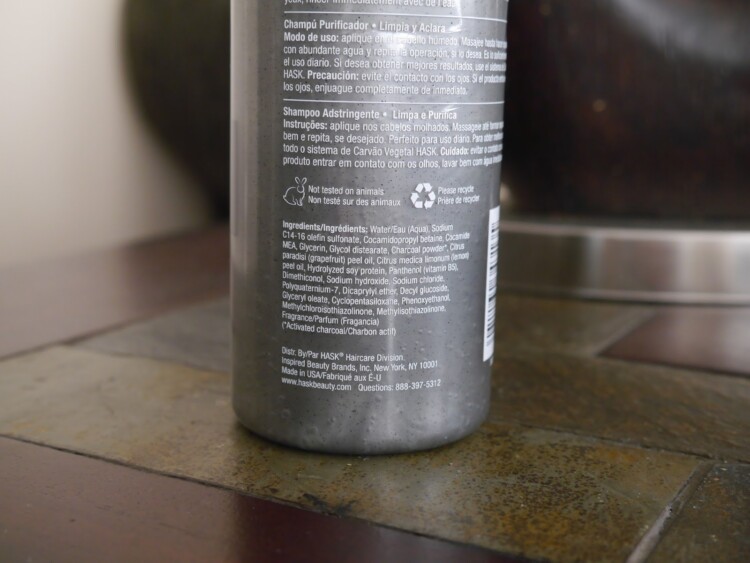 A little goes a long way as this shampoo foams up and rinses easily and does a great job at deep cleansing my hair. I do need conditioner after using this because it's a purifying and clarifying shampoo that is meant to remove all residue and impurities from the hair so my hair does get quite tangle after rinsing.
Charcoal with Citrus Oil Purifying conditioner* (check here)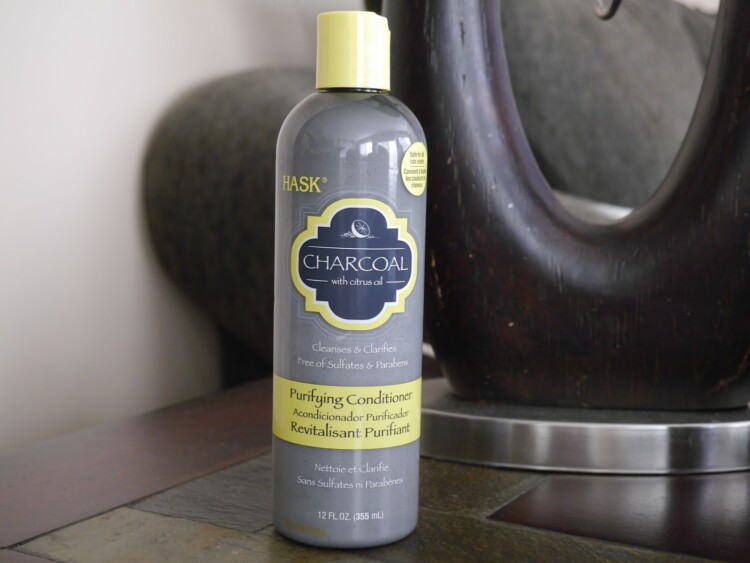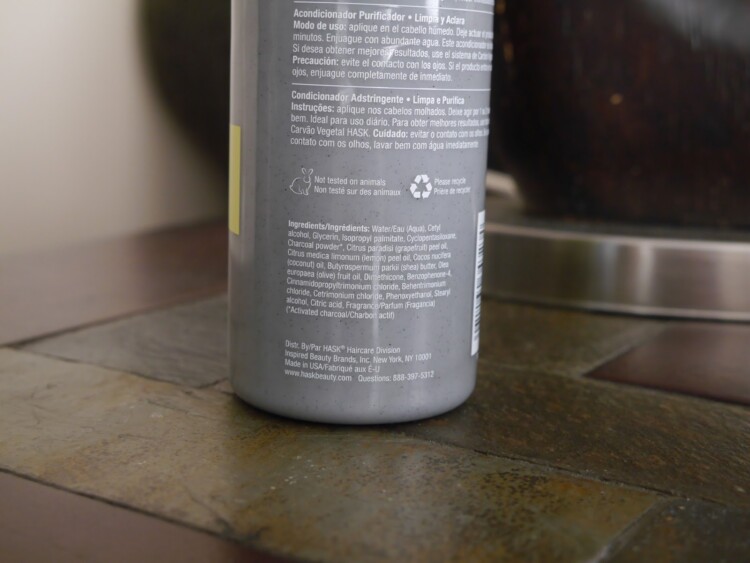 This is the main star in this range, it's a thick conditioner and like the shampoo, a little goes a long way. I only apply it on 3/4 length of my hair minus the top 1/4 part close to the scalp and it leaves my hair feeling silky smooth. I do need to spend the extra minute to properly rinse it off my hair but honestly the result is worth it. It doesn't weigh down my thin fine hair on the contrary, it gives my hair the extra volume that lasts well into the next day.
Charcoal with Citrus Oil Purifying deep conditioner* (check here)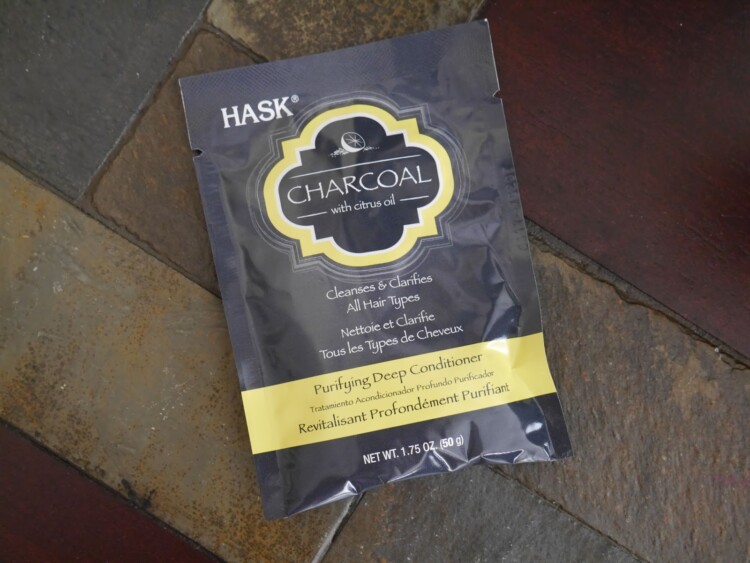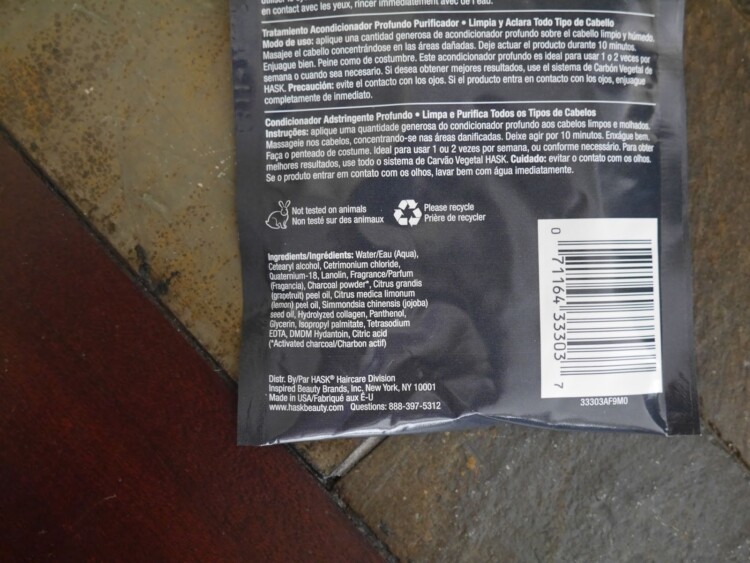 My hair is pretty long now (I am soooo overdue for a hair cut!) so I only managed two uses out of this sachet. I do enjoy this deep conditioner but frankly, I don't feel it made a huge difference to my hair. It did leave my hair silky, smooth however I find it to weigh down my hair a little. Maybe if my hair was dry, very frizzy and damaged then there would be more noticeable differences but since my hair is more on the normal side, I don't find this to be necessary for my hair needs.
This has been another great experience with Hask Haircare and I'll definitely be repurchasing both shampoo and conditioner! To find out more and shop for HASK hair care products, click here.
Are you familiar with Hask Haircare? What are your favourite shampoo and conditioner brands? *I received this product for free but my thoughts and opinions are 100% unbiased, honest and my own. There is no place for any sort of BS here. This post is powered by BrandBacker.