There was a time when all I wanted was lipstick. It was like an itch that I couldn't get rid of and I felt the urge to purchase every single lipstick that I laid my eyes on. After half a year of going absolutely nuts over lipsticks, I finally got bored of it….and I stopped obsessing about lipsticks for more than a year.
Until now…..
Let me introduce to you, the new Make Up For Ever Artist Rouge Lipsticks.
These babies make my heart skip a couple of beats as soon as I lay my eyes on them. From the ultra modern, chic black packaging with the signature Make Up For Ever lips logo engraved on the top, there is absolutely nothing to dislike about these babies.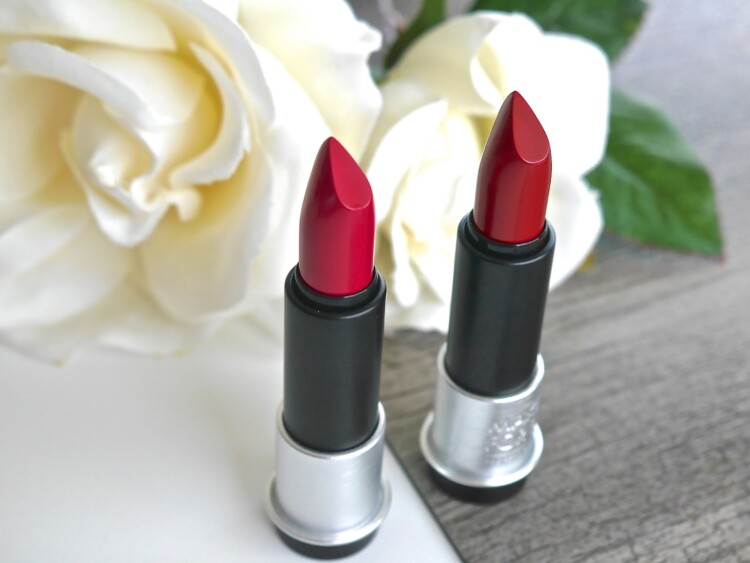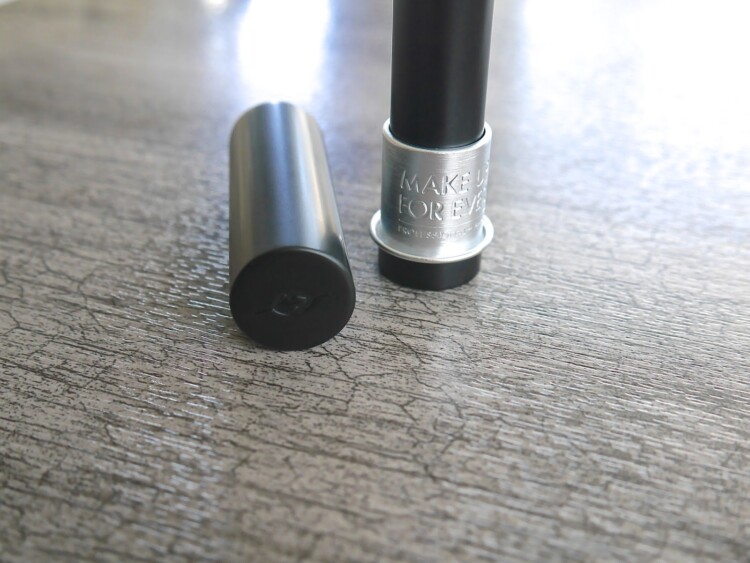 I was kindly sent the shade M(atte)204* and C(ream)405* and I want every single shade in this collection. Yes, it's not possible as my bank account would cry me a river but, a woman can dream right? Jokes aside, I will definitely be picking up more shades during the upcoming Sephora sale.
Enough chit chat and let's get to the review.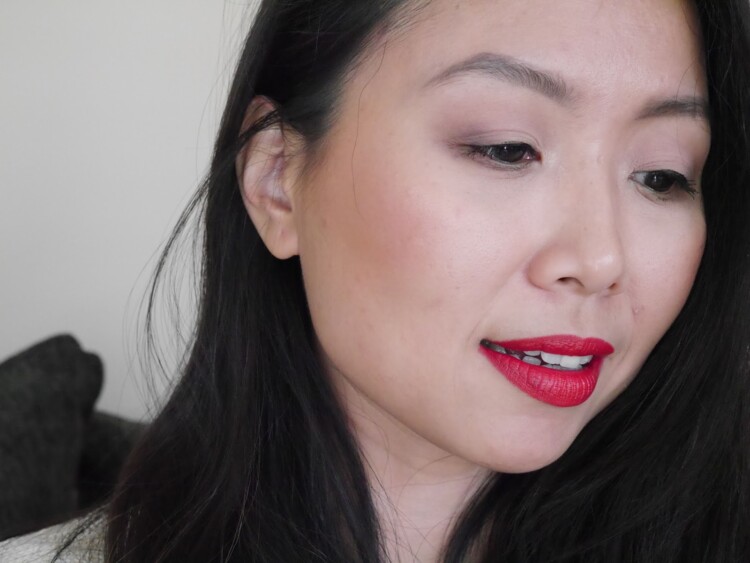 C(405)* is a stunning blue base red that makes my teeth look gleaming white. The finish leans towards velvety matte instead of true matte which turned out to be brilliant as the formula feels so rich, smooth and creamy on the lips. The opacity is out of this world; one swipe and you get full blown colour that last 4-5 hours with only drinking but you do need to reapply after eating. Usually creamy formula such as this means the lipstick will bleed outside your lip line within 10 minutes but surprisingly this doesn't. Absolute love!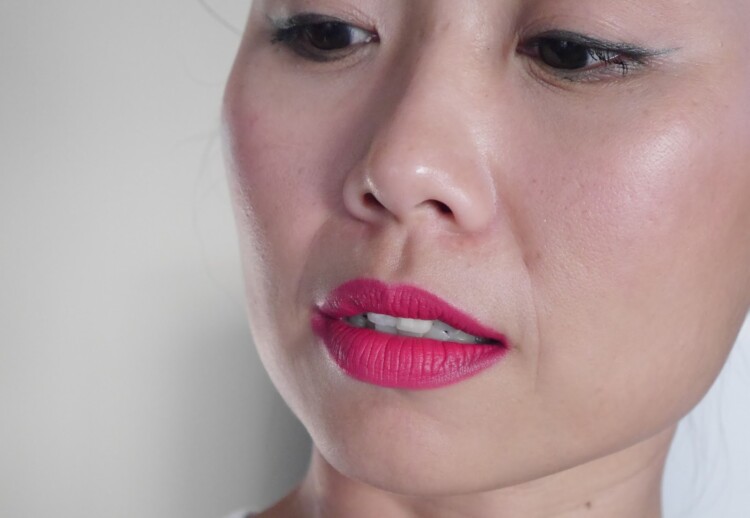 M(204)* is a pinky red and the formula is as rich, creamy and smooth as C(405)*. The difference between both lipsticks is I need a couple of extra layers to achieve full opacity with M(204)* unlike the other. However, rest assured that the shade and the opacity are the only two differences between the two lipsticks as this also last 4-5 hours with drinking and doesn't feather outside the lips line without a lip liner.
Make Up For Ever Artist Rouge Lipsticks is one of the most comfortable formulas that I have ever tried and leave my lips feeling hydrated throughout wear time instead of dry. The bullet is also shaped in a way that allows precise application so I could easily apply it without a lip brush.
I know I've been raving on and on and then more about these lipsticks like they are the best thing since sliced bread but seriously, they come close to it. If you have given up on lipsticks because most feather and bleed like that time of the month or they dry out your lips like the Sahara desert then I highly suggest giving these a try. Hell, if you are lipstick obsessed then you definitely need these in your collection.
Get one and I promise you won't regret it.
Check out Make Up For Ever Artist Rouge Lipsticks (C$27.00) here.
*I received these products for free but my thoughts and opinions are 100% unbiased, honest and my own. There is no place for any sort of BS here.